Jurnee Smollett — most recently known for starring in Birds of Prey and Lovecraft Country — is breaking her silence on her brother Jussie's sentencing to five months in jail for falsely reporting he was a victim of a hate crime.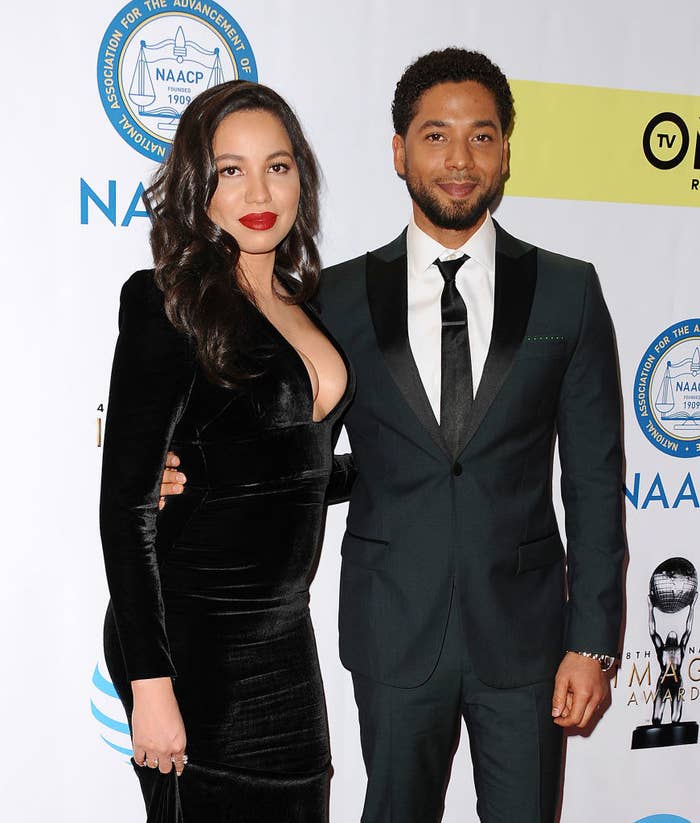 "I am innocent, and I am not suicidal," Jussie said following his verdict. "If anything happens to me when I go in there, I did not do it to myself and you must all know that."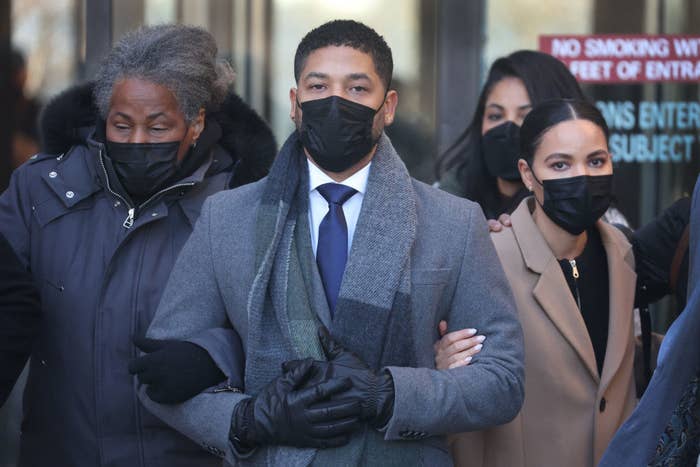 Taking to Instagram, Jurnee shared an image of a black square with the hashtag #FreeJussie in all-caps, writing, "Black Americans are incarcerated in state prisons at nearly five times the rate of white Americans."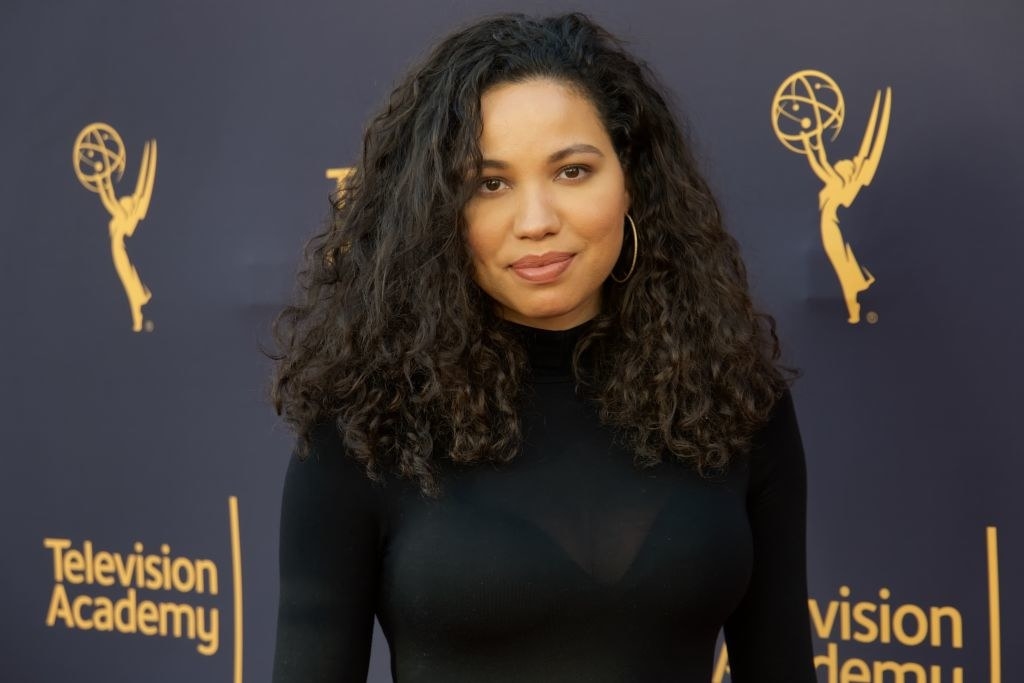 "Jussie is innocent," she continued. "And...you don't have to believe in his innocence to believe he should be free. #FreeJussie #StopLockingUpOurPeople."
Jurnee's call to action was echoed by fellow actor and Pose star Indya Moore, who wrote, "You should not be in jail. #Free Jussie. Bless you, you got community here."
Insecure actor Kendrick Sampson shared Indya's post to his Instagram Story, writing, "Breonna Taylor's murderer, and an endless list of other cops, can't be held accountable...but Jussie is locked in a CAGE for allegedly lying to police? How many Karens have lied to the police UNDER OATH a la Emmett Till with no accountability?"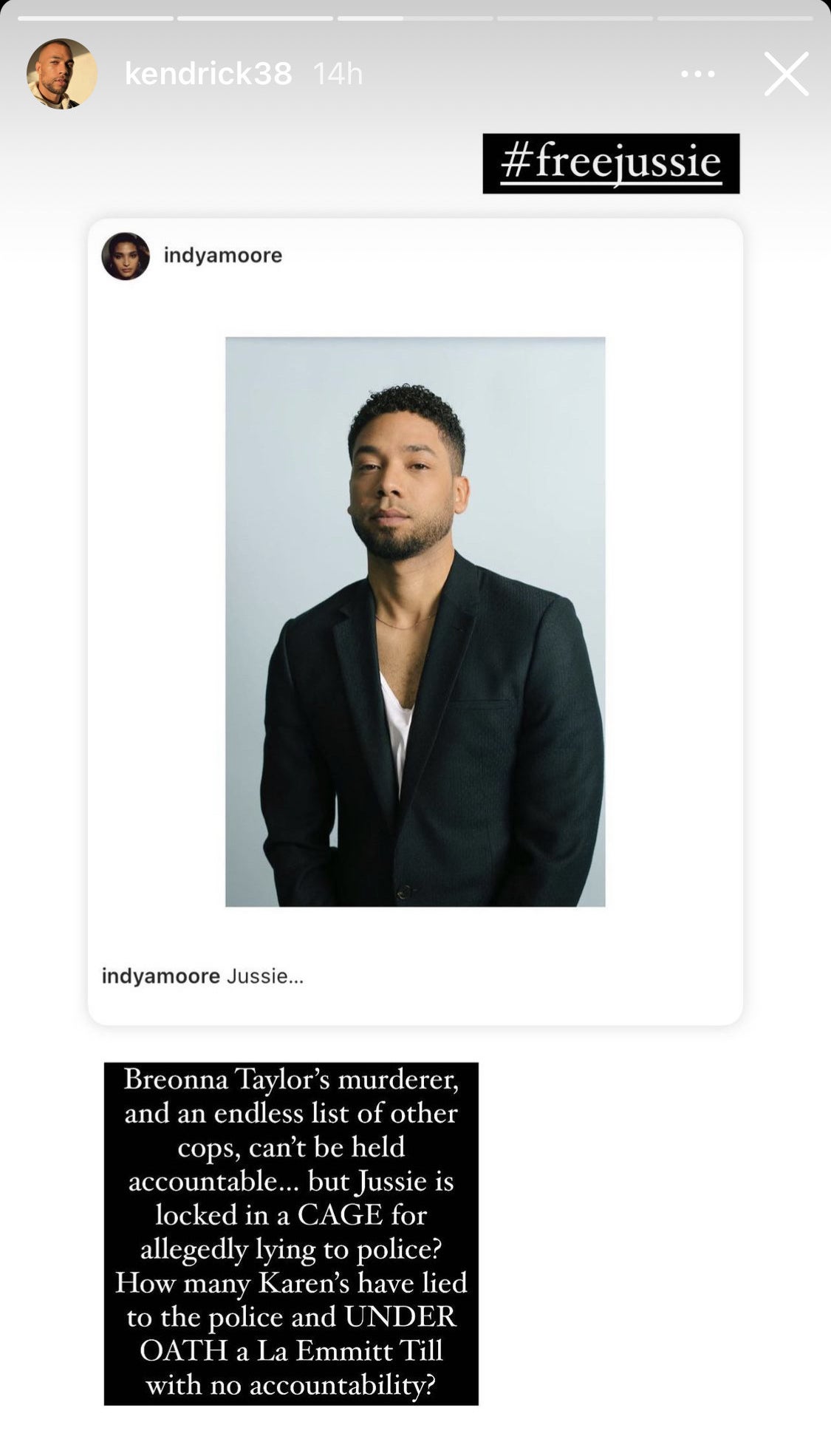 Taraji P. Henson — who starred alongside Jussie on Empire — also shared a message, writing, "I am not here to debate you on his innocence, but we can agree that the punishment does not fit the crime."