Spoiler alert: I mention the plot details of Insecure Season 5, Episode 1, so proceed at your own risk! Don't say I didn't warn you!
Now, I know ALL of you tuned into the fifth season premiere of Insecure, laughing and crying your way through its 30-minute entirety.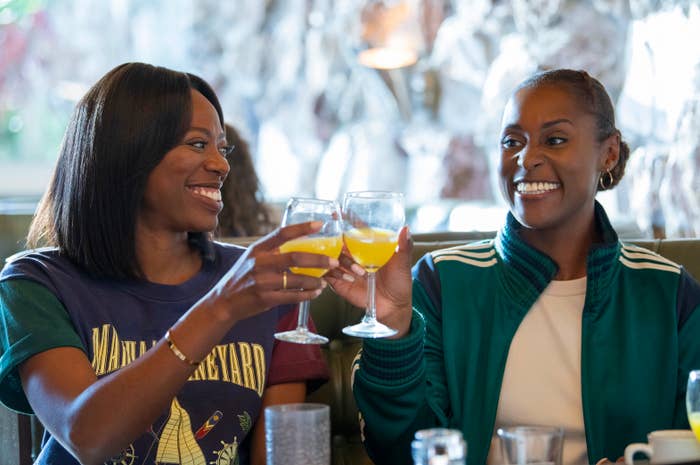 To cope with the loss, excitement, nostalgia, and every emotion in between, BuzzFeed chatted with showrunner Prentice Penny about the series' final season.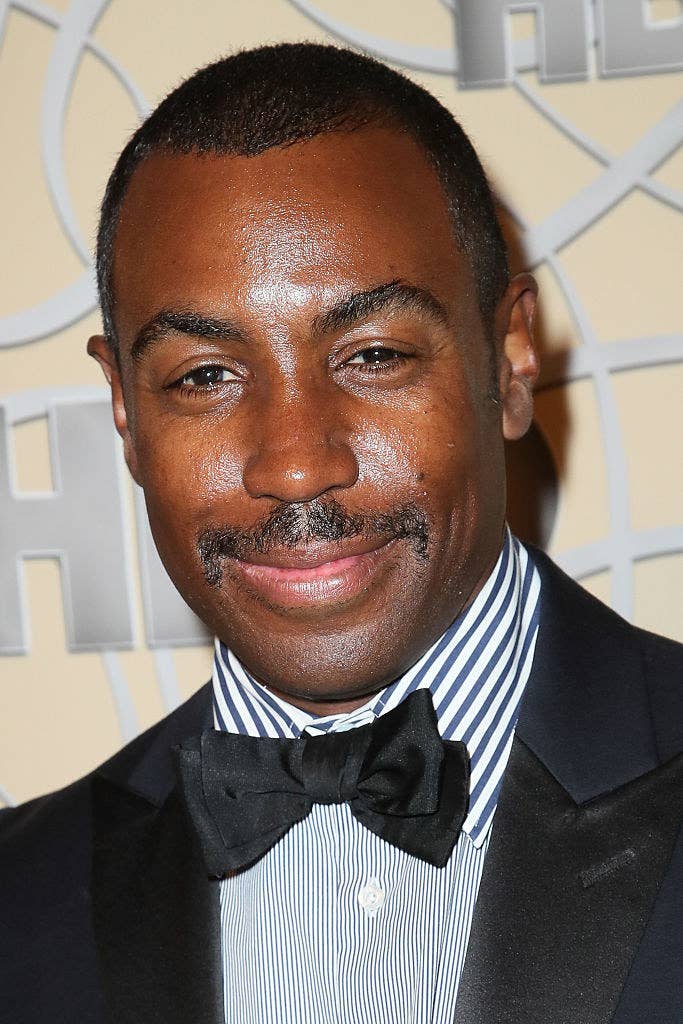 In the interview, Prentice dished on everything from how he was brought on board by creator, star, writer, and executive producer Issa Rae to the thematic structure of each season.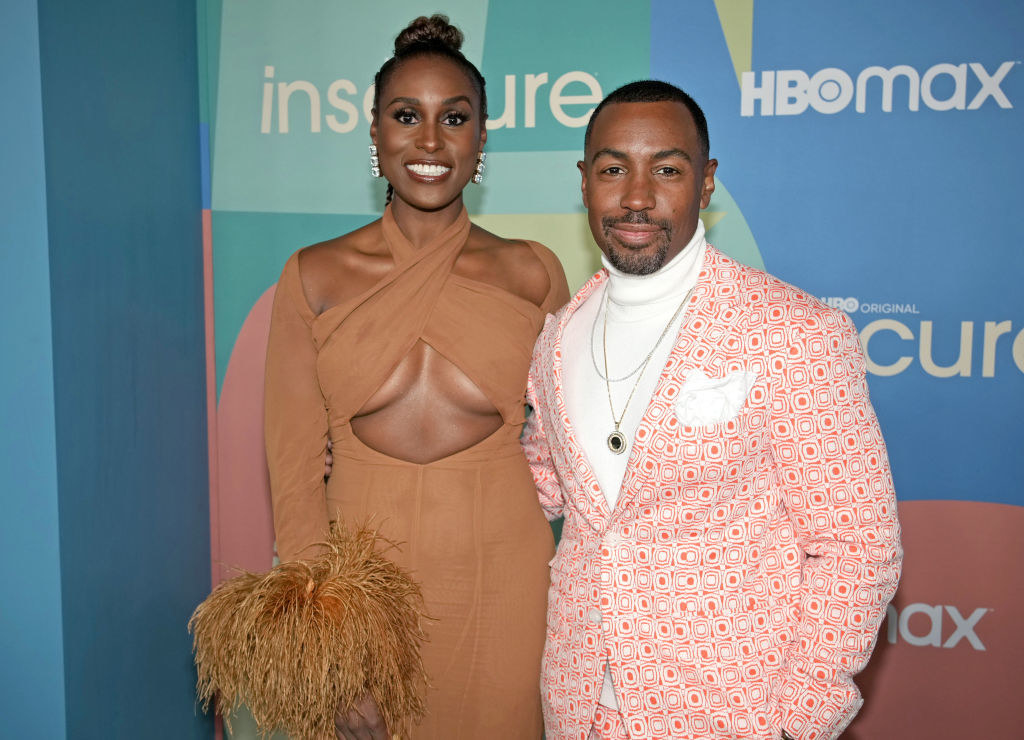 "Before we meet with the writers, a lot of times Issa and I just drink a lot of champagne and talk about what our friends have been going through and what we've been going through," Prentice shared of the initial writing stages. "Then we will take those ideas and try to find the theme of a season — sometimes it comes early, sometimes it comes while we're talking with the other writers, and then we sort of share those ideas with the other writers."
According to Prentice, each season would begin with a conceptual theme that could then be explored in relation to the previous season. "With Season 1, we see the characters making a lot of mistakes, so the theme for Season 2 was, 'I know better, so I have to do better,'" he explained. "Last season's theme was, 'Are the people in your life there for a reason or a season?'"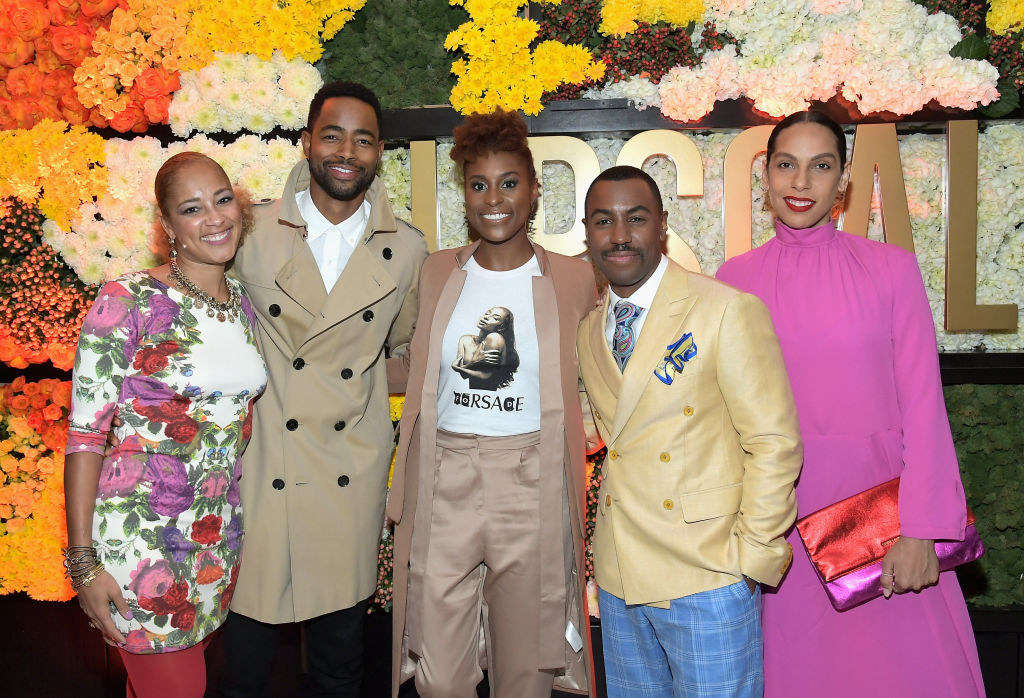 Wondering what this season's theme is? Prentice said it essentially explores the question "'Am I going to be OK if...?' So, am I going to be OK if the relationship I'm in doesn't work out? Am I going to be OK if this professional success doesn't hit the way I thought it would? Am I going to be OK if I don't find anybody? Just real questions we'd ask ourselves."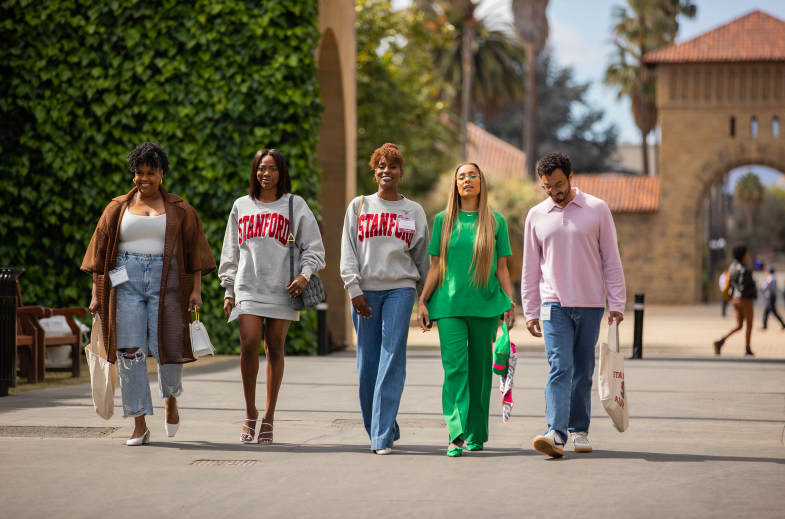 And you can imagine how personal the theme was to the series' cast and crew, who were bidding goodbye to a whole world six years in the making. "It was weirdly serendipitous in a way, because we were asking ourselves if we're going to be OK if we don't work together anymore."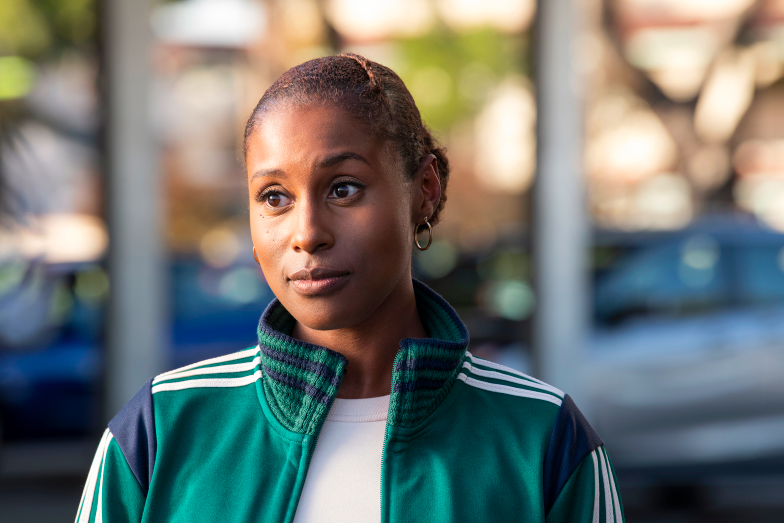 He continued, "Are we going to be OK once this show's off the air? It was hard for us to answer these questions, because we've been in our own close bubble for six years. This show has affected all of our lives in a very intense way."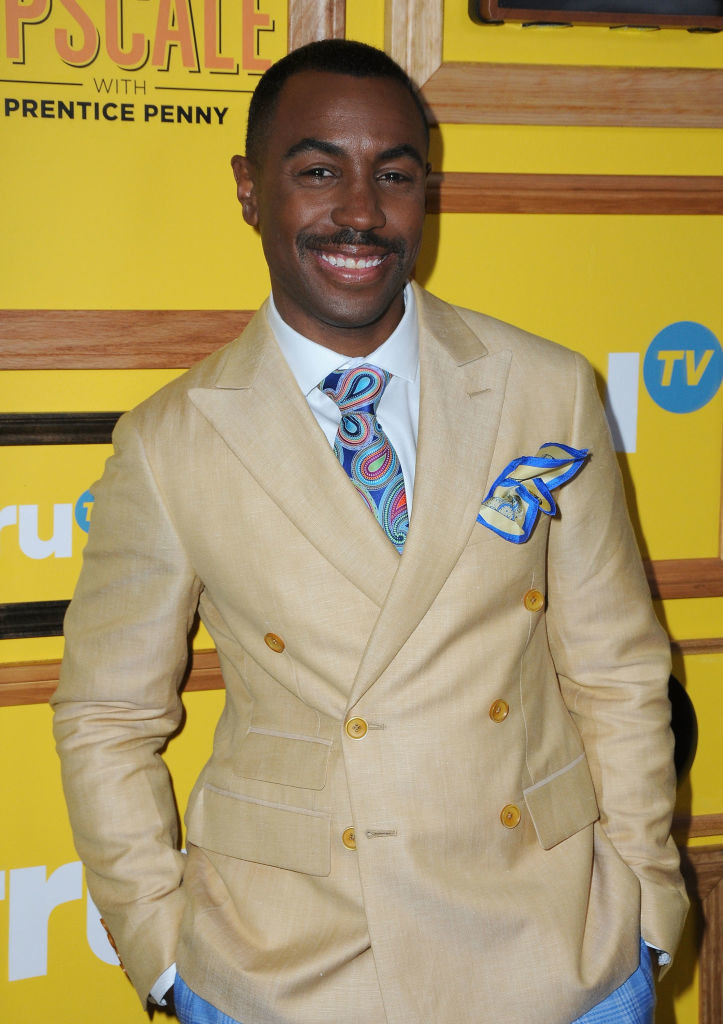 In line with this season's theme, each episode's title ends with, "Okay?!" with the premiere called "Reunited, Okay?!" And while we're all sad to see the show go, Issa and Prentice planned for a five-season run from the very beginning.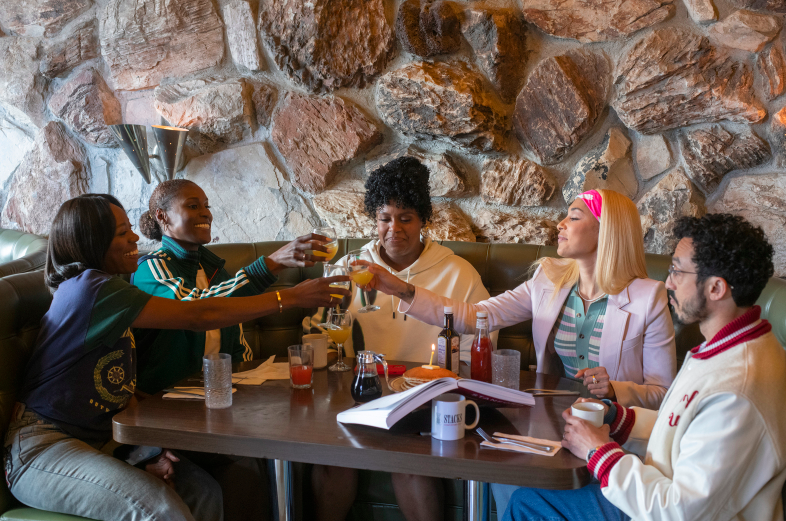 As for the show's premier star, Issa told Variety at the fifth season screening that she's "in celebration mode." She added that "for the most part, I'm just ready to release it into the world."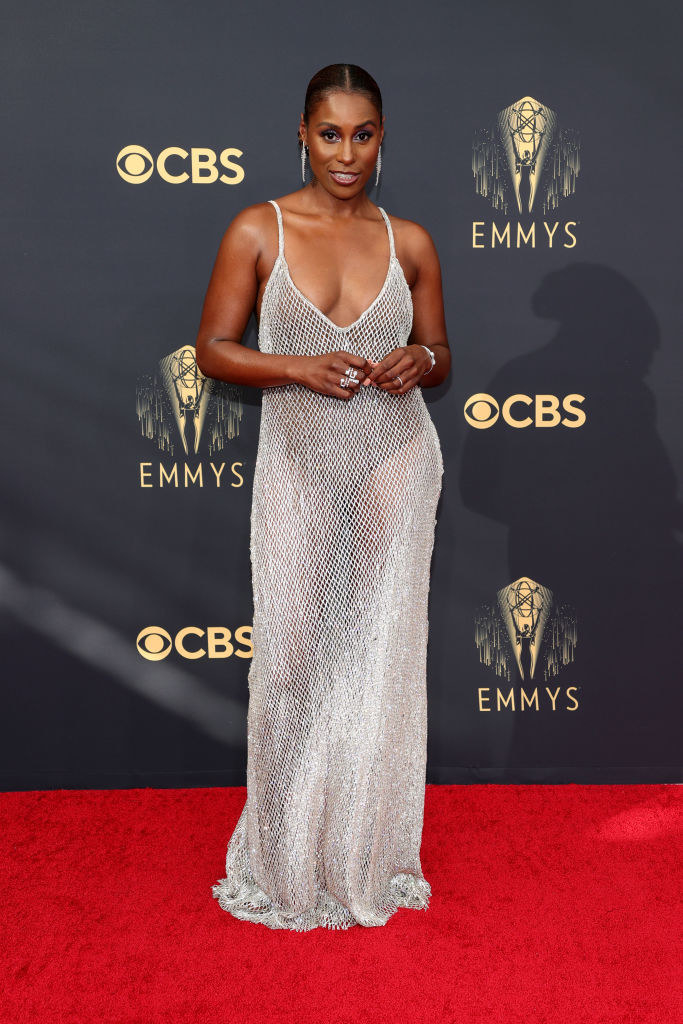 But during a recent appearance on The Late Show With Stephen Colbert, Issa opened up about the pressure she felt to wrap the show and its characters' arcs in a neat bow, admitting that she changed the ending two weeks before filming began. She added that people even told her to not "Game of Thrones it."
Stars Yvonne and Jay also expressed the bittersweetness of the show's ending: "It is that moment where you see the chemistry and the magic, and you're like, 'Oh my gosh, this is ending. This is the last run,'" Yvonne told EW. "And I was having that moment of, we should have fun now because this is the last time we will be Issa, Molly, and Lawrence together."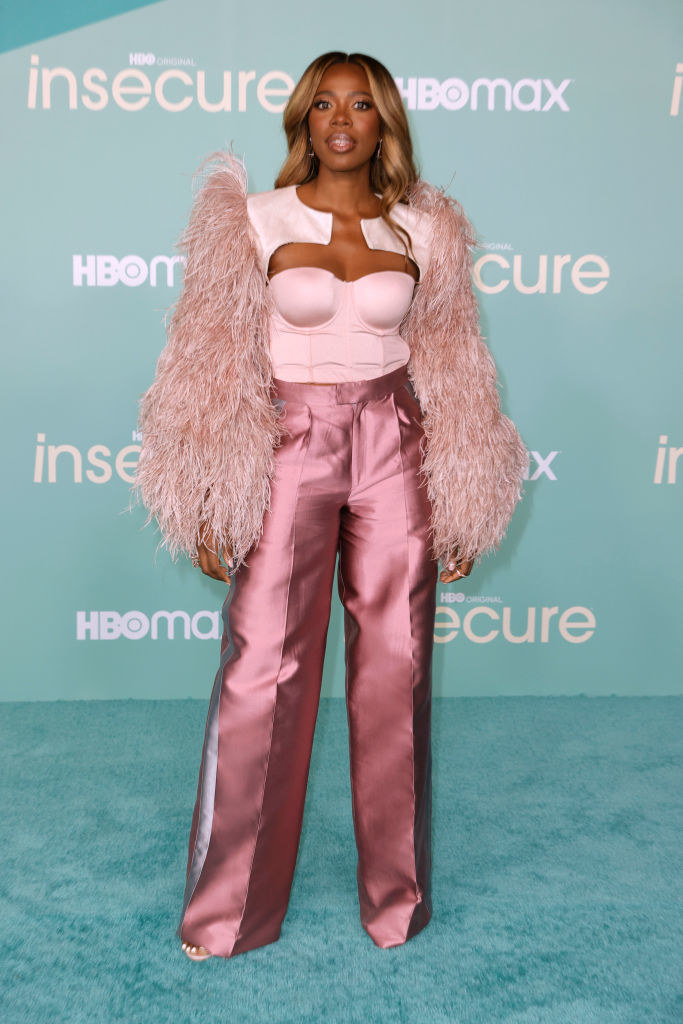 Ultimately, Jay said he hopes people felt seen by the series: "I hope that folks feel like they got a window into a world that reflected theirs and characters that reflected them, their friendships, their romantic relationships and their work situations. Hopefully they felt seen and felt represented and got to laugh and cry along the way."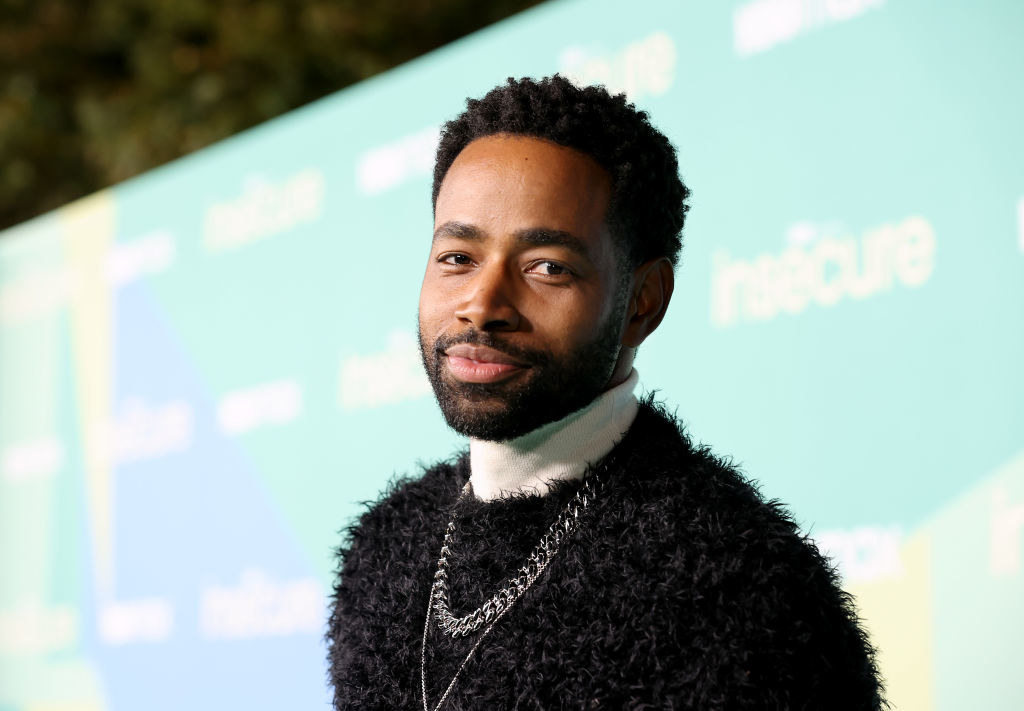 You can (and better!) stream the final season of Insecure on Sundays starting at 9 p.m. ET on HBO and HBO Max.