The series — which is about a young Black woman in Los Angeles and her trials and triumphs — is hailed for its impact and groundbreaking representation.
"Said goodbye to some of my favorite people on Earth, on and offscreen, this past week," Issa Rae, the show's star, creator, and executive producer, wrote on Twitter.
Ellis, who plays Issa's on-again, off-again beau Lawrence, made us feel so many things with the behind-the-scenes shots he shared on his Instagram.
How can you not get emotional while watching this video of Orji's last day?
Fine, I'll sob.
Melina Matsoukas, the show's director, posted a series of behind-the-scenes photos on her Instagram story, charting Insecure from its origins to now.
She talked about the challenges of getting the series made, saying that many told her it would never happen.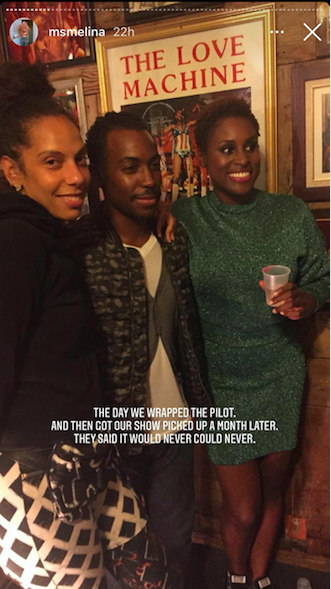 And, naturally, she reflected on that scene.
Showrunner Prentice Penny also shared heartfelt words of gratitude to the series, cast and crew, and his family.