Anthony Mackie, the star of Disney+'s The Falcon and the Winter Soldier, gave fans an inside scoop on the series' emotional final speech at Marvel Studios and Disney's Drive-In FYC event at the Rose Bowl Saturday night.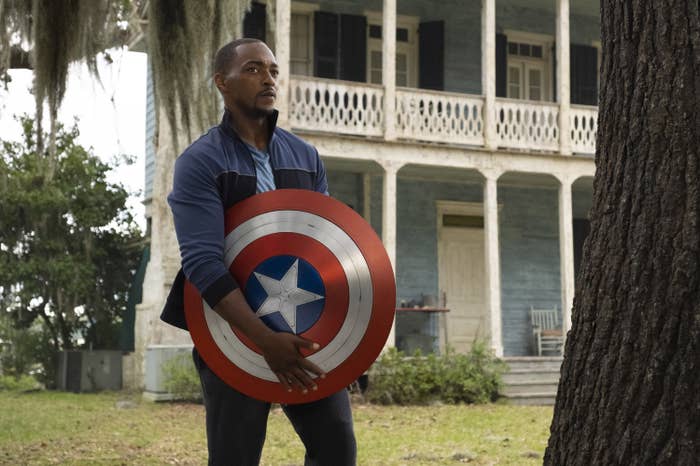 The conversation touched on how adding Mackie's recommendations, such as his character's hesitation to take up Captain America's shield, made Sam's character development more natural.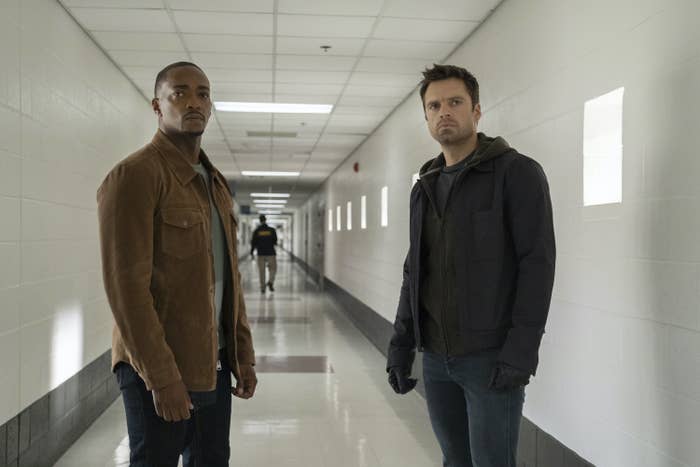 As his character Sam officially takes up the Captain America mantle at the end of the season, he acknowledges what it means in the context of institutional racism and his identity: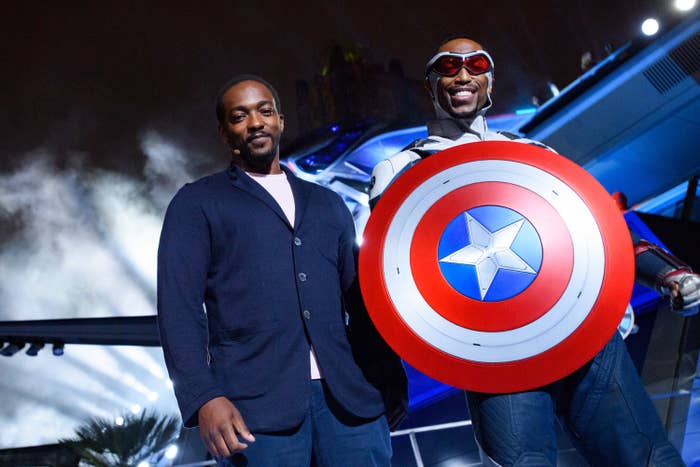 Mackie revealed he also wanted to add a comment about former president Donald Trump's infamous campaign slogan.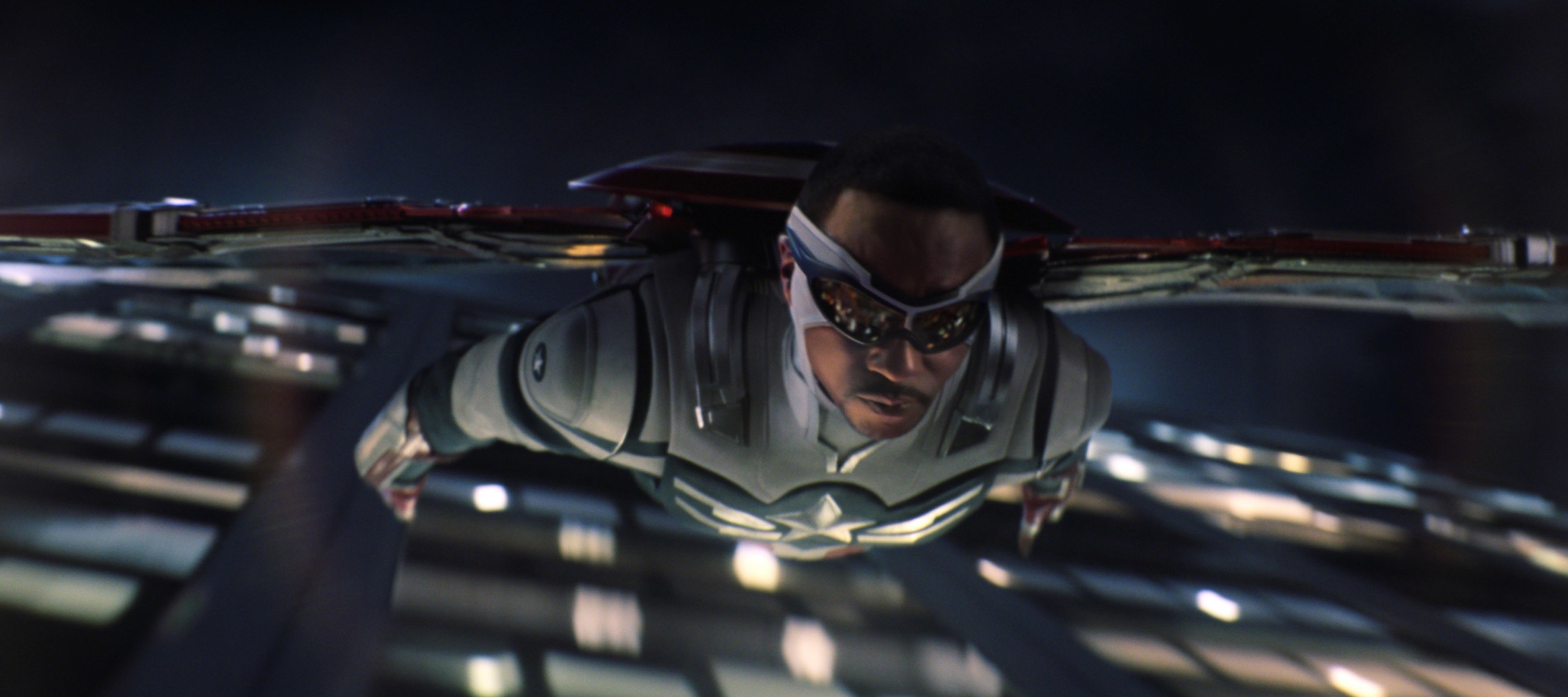 "One thing I wanted to put at the end of the monologue — and it got shot down — was if we're going to 'make America great again,' it has to be done by Americans," he shared.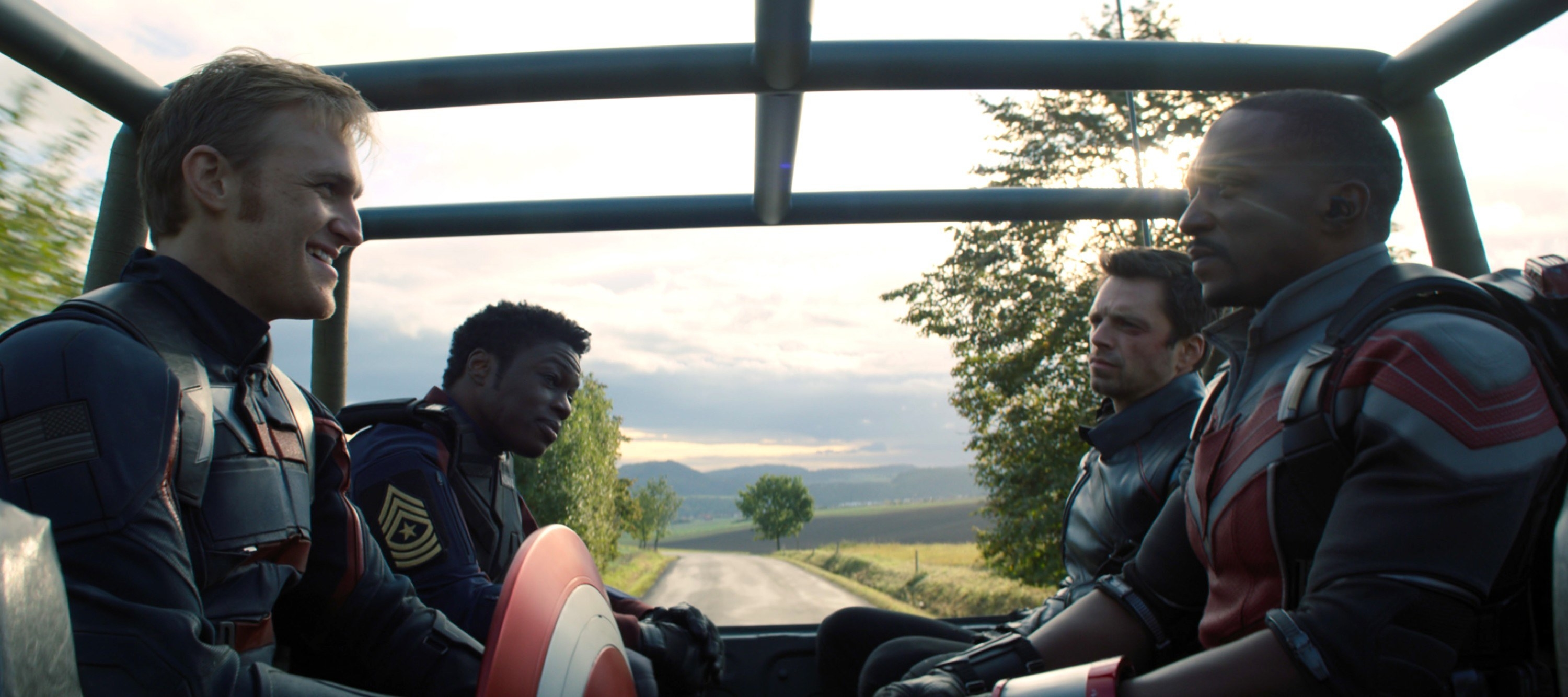 He continued, "And no matter what your race, creed, color, or sexuality is, you're an American. And that's what I think the new Captain America captures."
If there's ever a time to root for America, it's when Anthony is its captain!