If you've ever cooked Thanksgiving dinner before, you probably know how intense it can be.
The prep, the cooking, the cleanup, and more than anything else, all the damn expectations. We get only one Thanksgiving Day a year, after all. And if you're in charge of the food, you're in charge of the most important part.
~*~Thankfully~*~ there's an easier way.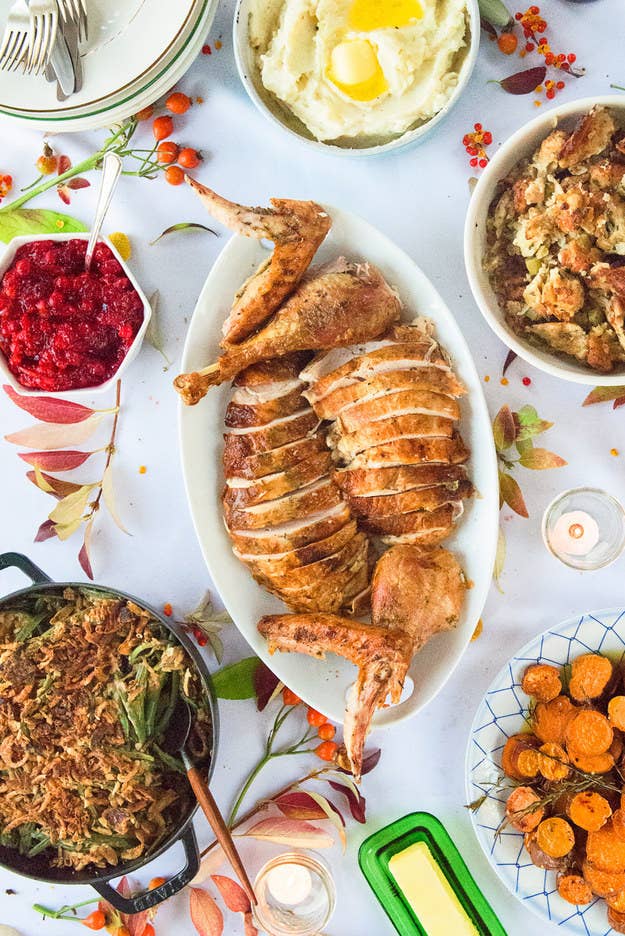 Here are a few delicious options for full meals that require various amounts of cooking and come at a variety of price points.
1.
HoneyBaked Ham Company, for people who want the ~most traditional~ version of all the traditional Thanksgiving dishes.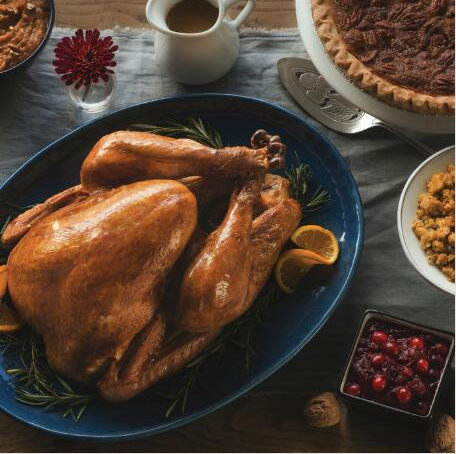 3.
Martha Stewart's Thanksgiving Box from Marley Spoon, for the cook who wants it easy but not too easy.
4.
Whole Foods Catering Thanksgiving Dinner, for the family who want lots and lots of side options and the ability to pick up at their local Whole Foods.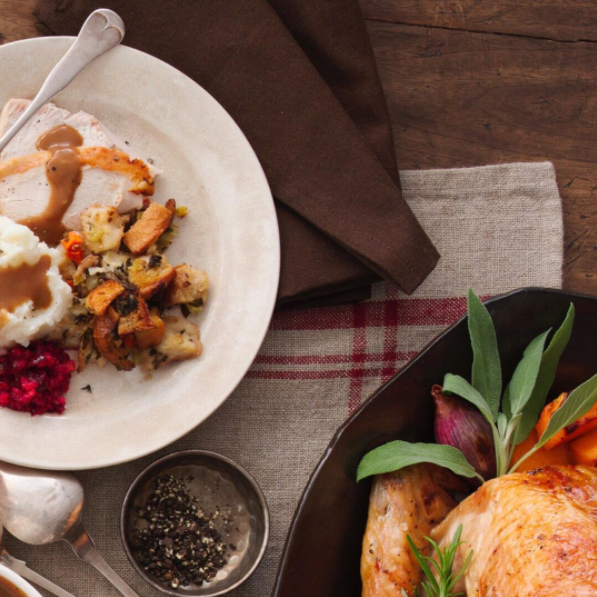 5.
Williams-Sonoma Complete Turkey Dinner, for the times when you want your table to look extra impressive.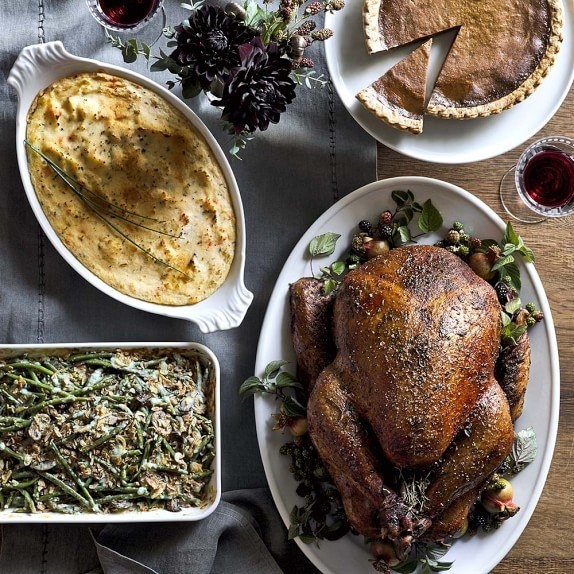 6.
Dean & Deluca Complete Turkey Dinner, for people who want everything on their table to be organic, or for people who want a concierge service to help them figure out what to order.
Here are four different turkeys you can order by themselves, and make the sides yourself:
8.
Kreuz Market Holiday Whole Smoked Turkey, for the gourmet who wants to focus on making the sides from scratch.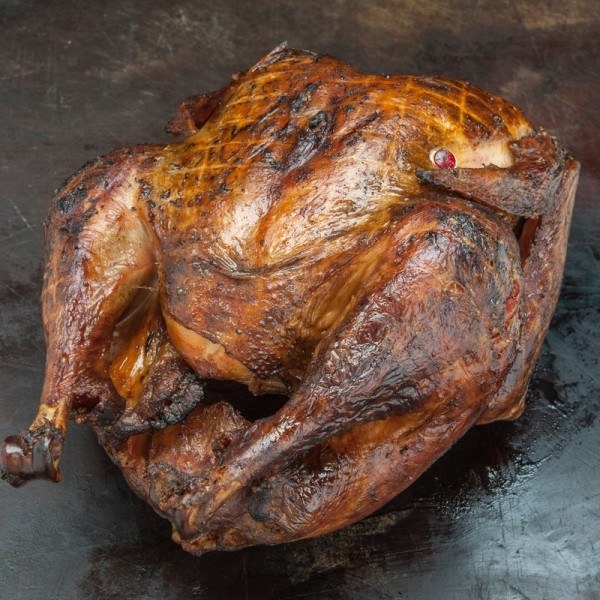 9.
Greenberg's Smoked Turkeys, for the person who needs to order a very specific-sized turkey for their party.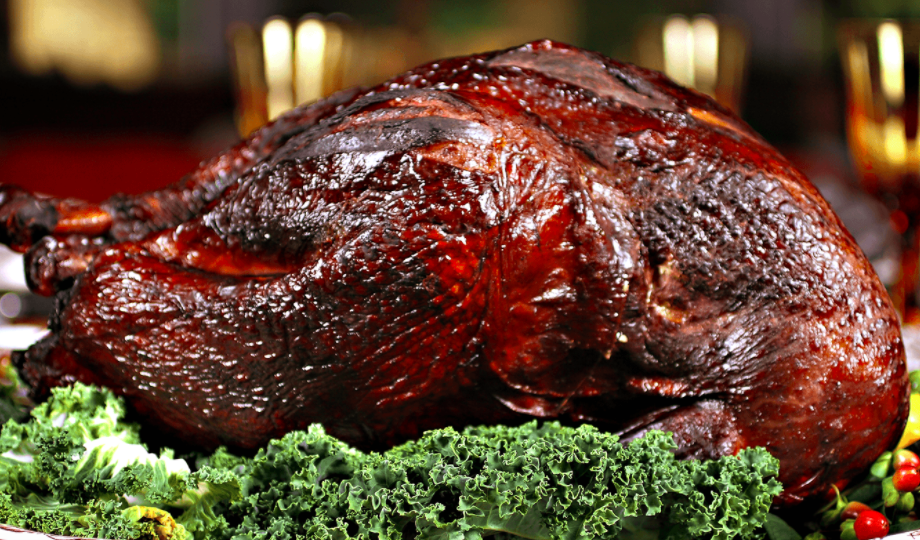 11.
Costco Turducken With Chicken Apple Sausage Stuffing, for the family who just can't get enough poultry.