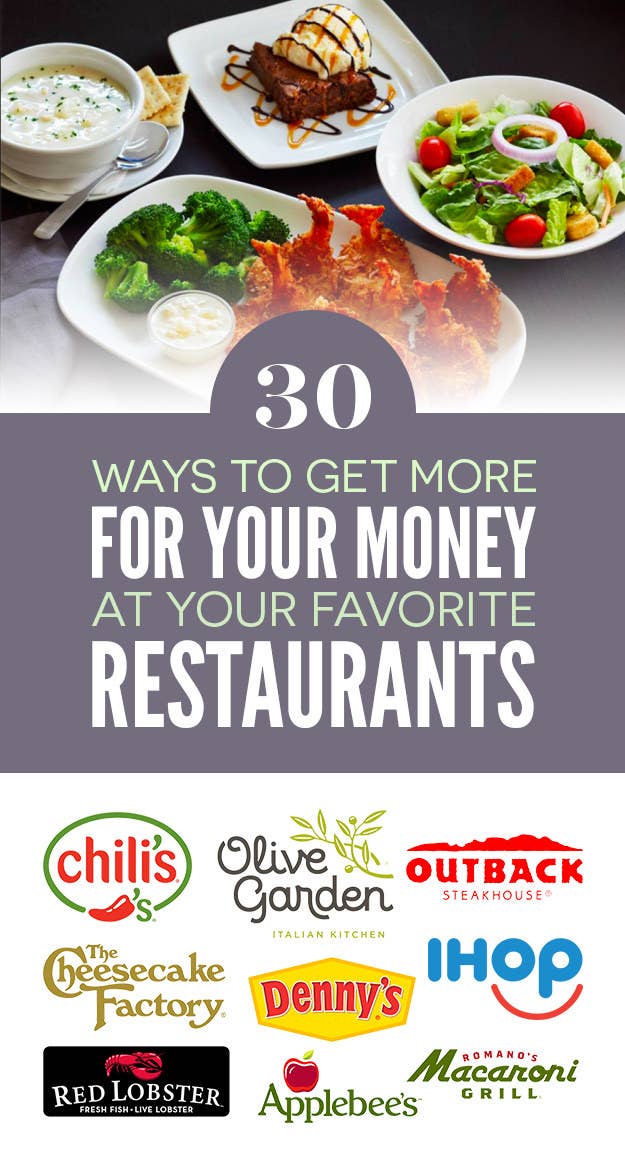 1.
Go on Thursdays for $5 margaritas.
2.
Sign up for their Rewards program to get points every time you eat with them — then redeem those points for free food.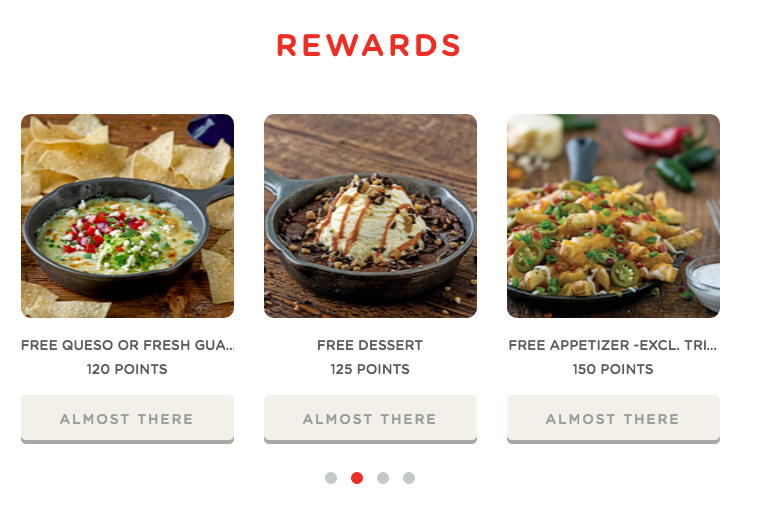 3.
Bring an even number of people to dinner to take advantage of their 2 for $20 deal.
4.
Go on your birthday and you might get free Molten Lava cake.

7.
And (classic), go before 4 p.m. to take advantage of their unlimited soup, salad, and BREADSTICKS for $6.99.
8.
Root for Kevin Harvick to finish in the top 10 of a NASCAR race, and when he does, go get a free Bloomin' Onion.
9.
Go on a Wednesday to take advantage of their 3-course $12.99 deal.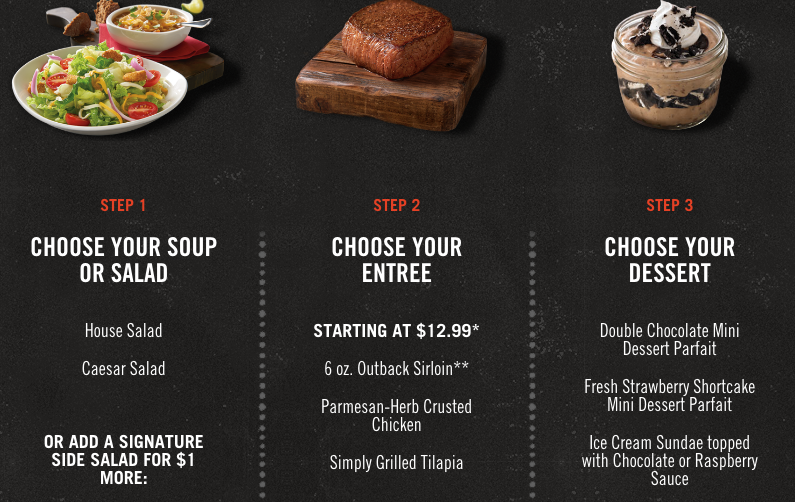 10.
Bring your AARP card (or if you're not quite of-age, bring your closest family member or friend who is) for 15% off your lunch or dinner.

11.
Take advantage of THEIR unlimited soup, salad, and (the not-mentioned-but-still-part-of-every-Outback-experience) brown bread combo for $7.99 during lunch time.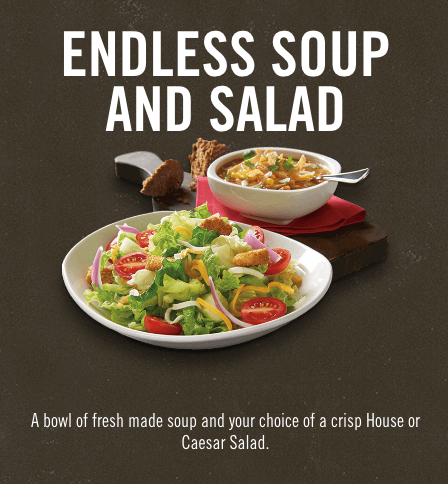 12.
Check out their $4 drinks. Like, not "happy hour specials"; actual drinks.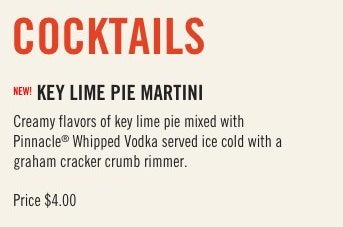 Yes. See 'em all (lol actually these two are it) here.

13.
Get a free appetizer or dessert by signing up for their newsletter.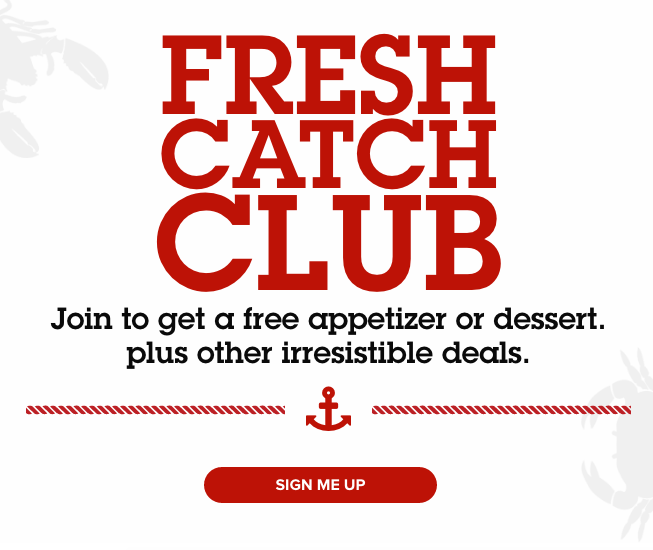 14.
Go anytime Monday through Thursday to get their Four-Course Feast for $15.99 (instead of the regular $21.99) — and like them on Facebook to find out about other deals like this.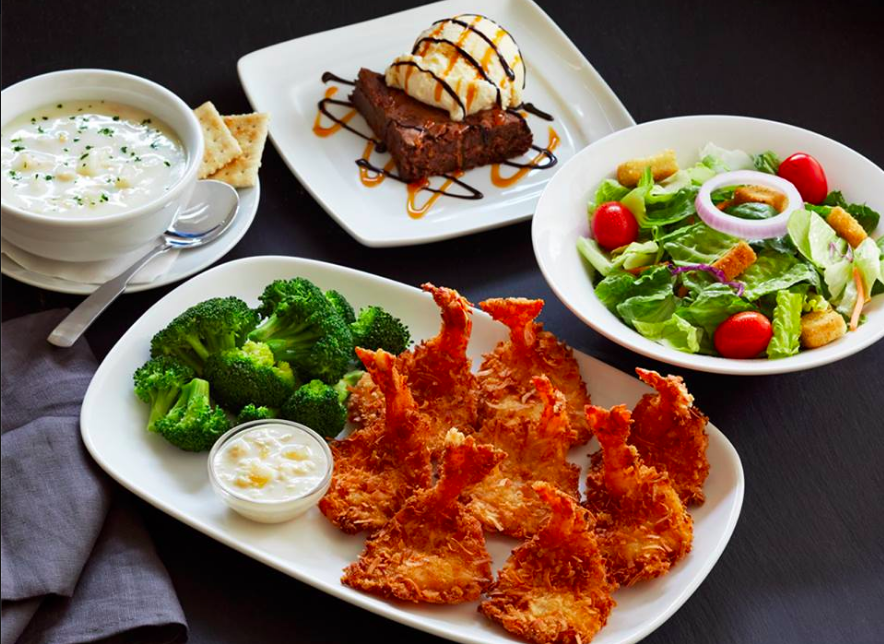 15.
On July 12th (that's SO SOON), get a short stack of pancakes for 58 cents.
16.
Through the end of July, get free refills on fries when you order a burger.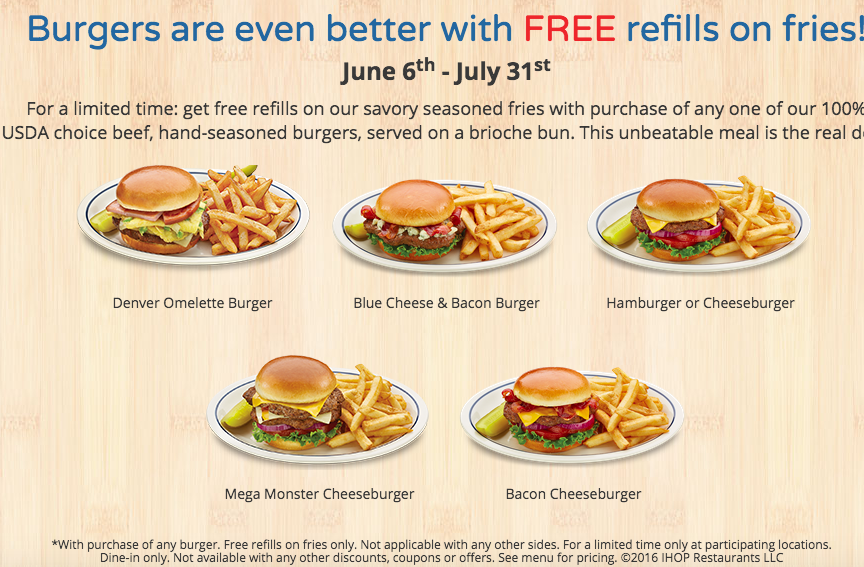 17.
Sign up for their email newsletter to get SO MANY FREE PANCAKES.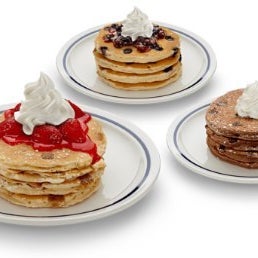 You get them as soon as you sign up, every year at the one year mark of joining the newsletter, and every year on your birthday. Free pancakes, guys. FREE. Sign up here.

18.
Classic: Get their 2 for $20 deal.
19.
Right now, you can get some of their "wood fired grill" salads for $8.99.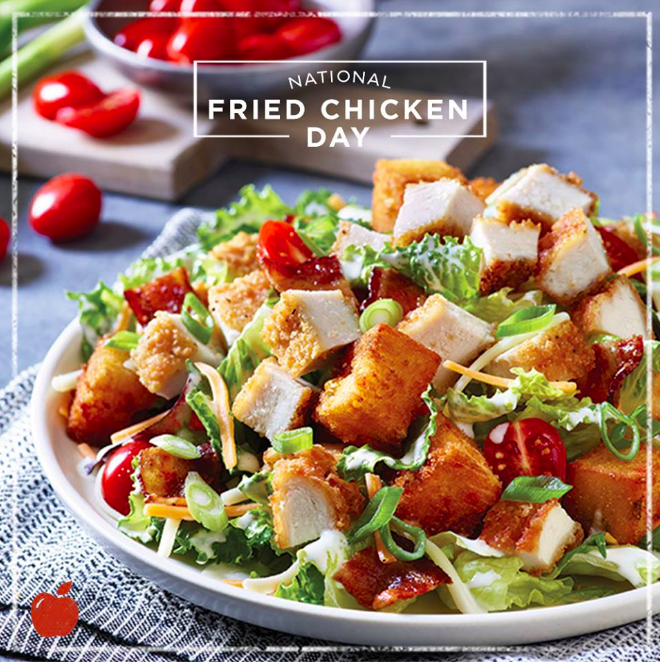 20.
If you're there late at night, you can get 1/2 price appetizers.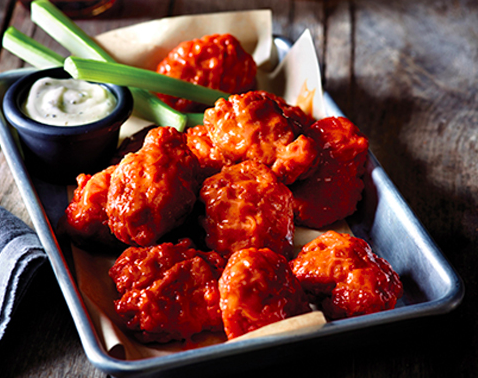 21.
At some locations, get burgers for $5.99 or $6.99 on Monday nights.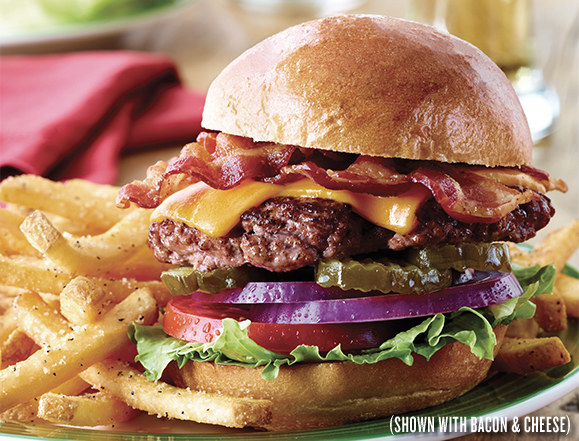 22.
Tuesday nights, kids can eat free or at deep discounts (depending on the location).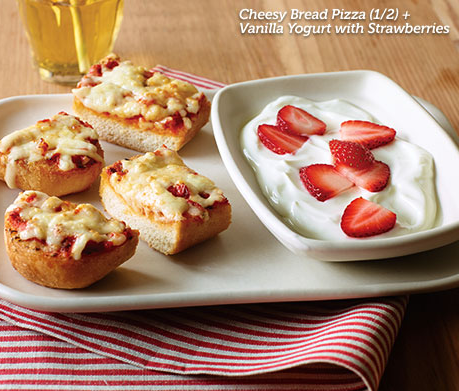 23.
Sign up for their email rewards programs to get coupons.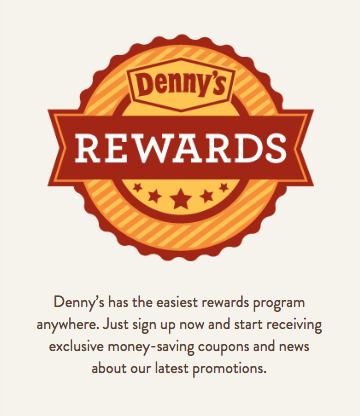 25.
Also they have a 2,4,6,8 menu with a few really cheap items.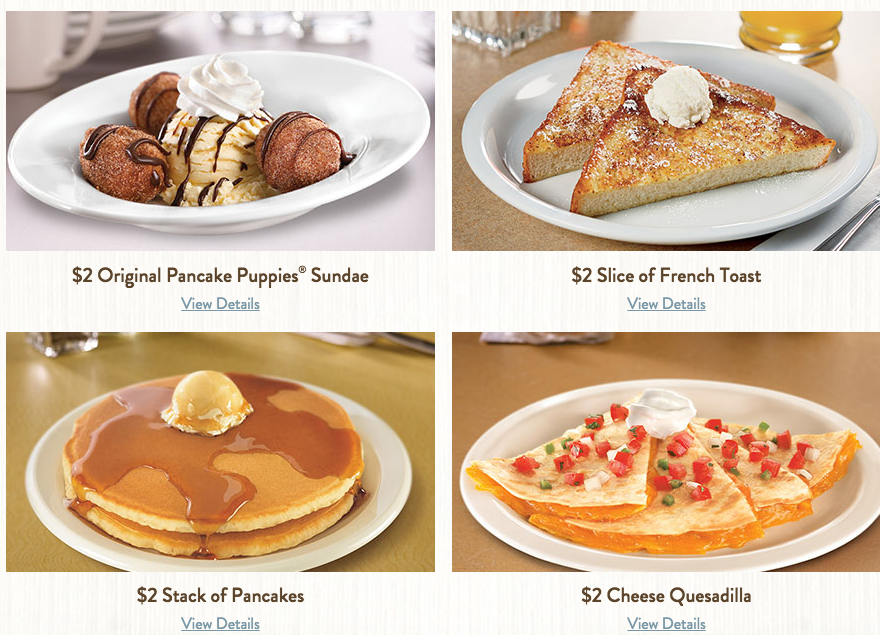 26.
Get half-price bottles of wine on Thursdays.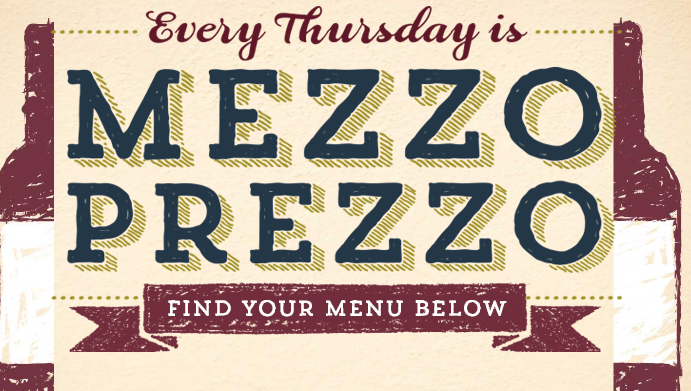 27.
Sign up for their emails to get a $5 coupon (plus other offers on occasion).

28.
Like them on Facebook for deals like $2 Bloody Marys and Mimosas at Brunch.
29.
Sign up for their emails to learn about their deals and specials.
30.
Friday, July 29 and Saturday, July 30 (so, again, SOON), all cheesecake slices are 50% off.