1.
Figure out which eye shape you have, so you can learn more about different shading techniques that work best for you.

2.
Learn the lingo so you know which part of your eye is what.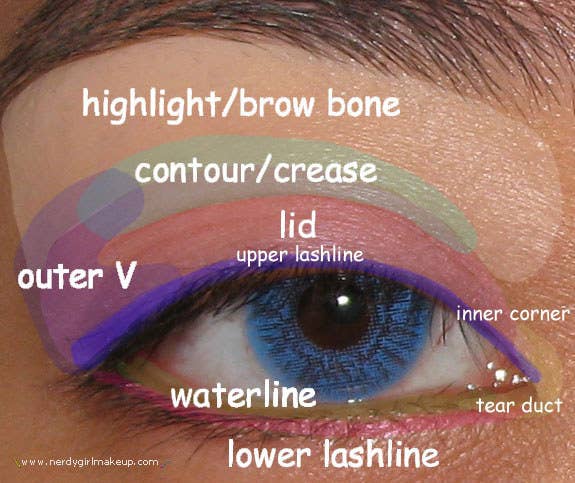 3.
Learn what all of your brushes are meant to do.

4.
Choose the eyeshadow formula that works best for what you want.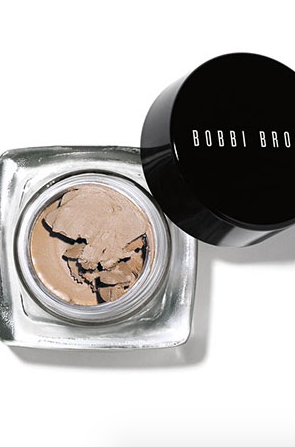 Cream eyeshadows work best as a base color for powder eye shadow, or for solid, single-color coverage.
Loose eyeshadows are often where you find the most color pigment, but can be messy and tricky to work with.
Pressed eyeshadows are the most common type of shadow, because they blend easily without being too messy.
5.
Don't skimp on primer.

6.
If you're looking to make colors seriously ~stand out~, apply white liner before you apply eyeshadow.

7.
Figure out which shades of your basic eyeshadow palette are meant for each part of your eye.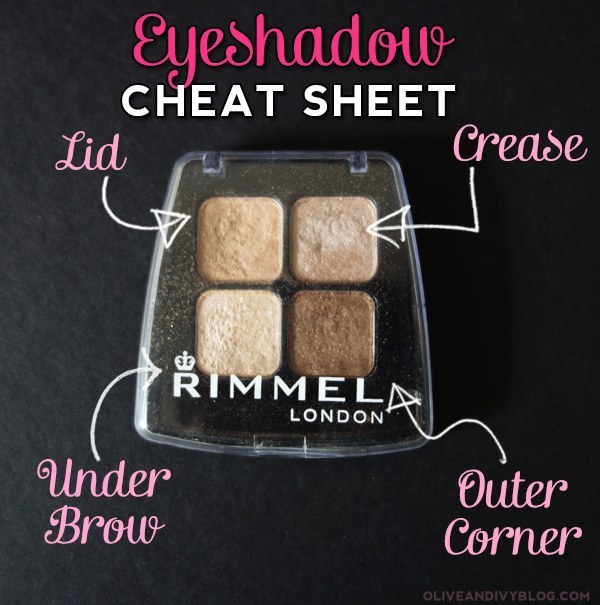 8.
Duos, trios, quads and quintets all have shadows meant for specific purposes.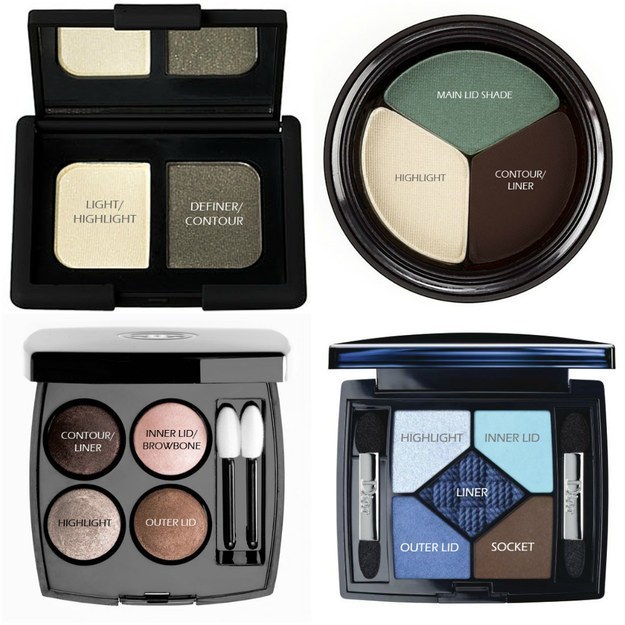 9.
Use small patting and dabbing motions to apply your all-over shadow color.
10.
Practice blending using gentle motions with your blending brush.
11.
After applying color to your crease, use windshield wiper motions to soften any harsh lines.
12.
Don't be afraid to make a very defined shape first, then blend it so the edges fade away.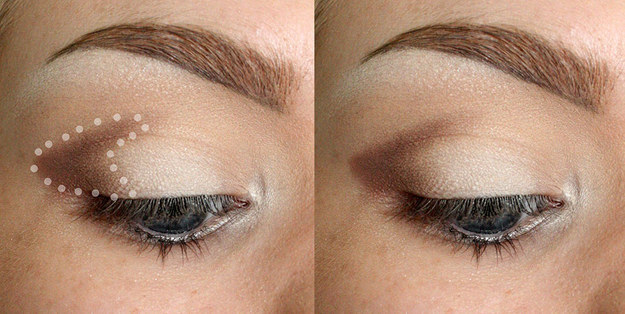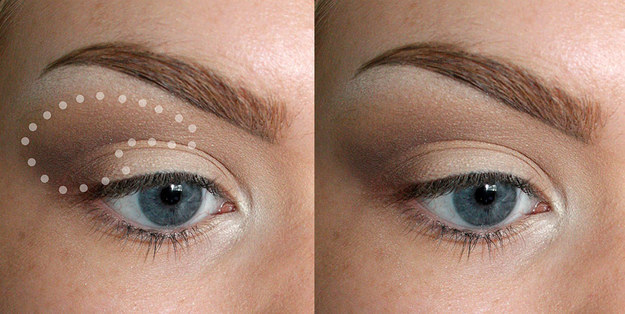 13.
Or, use an eyeshadow pencil to draw a defined shape first, then gradually blend that out.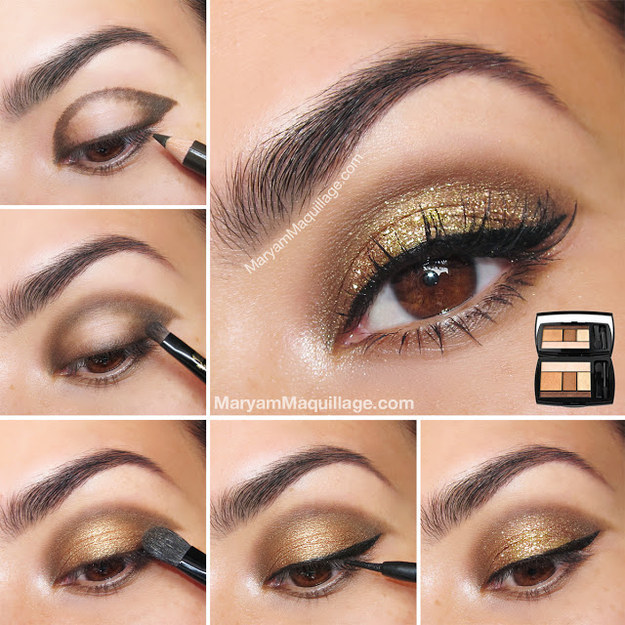 14.
If you have hooded eyes, practice applying makeup with your eyes open instead of closed so your crease colors are actually visible.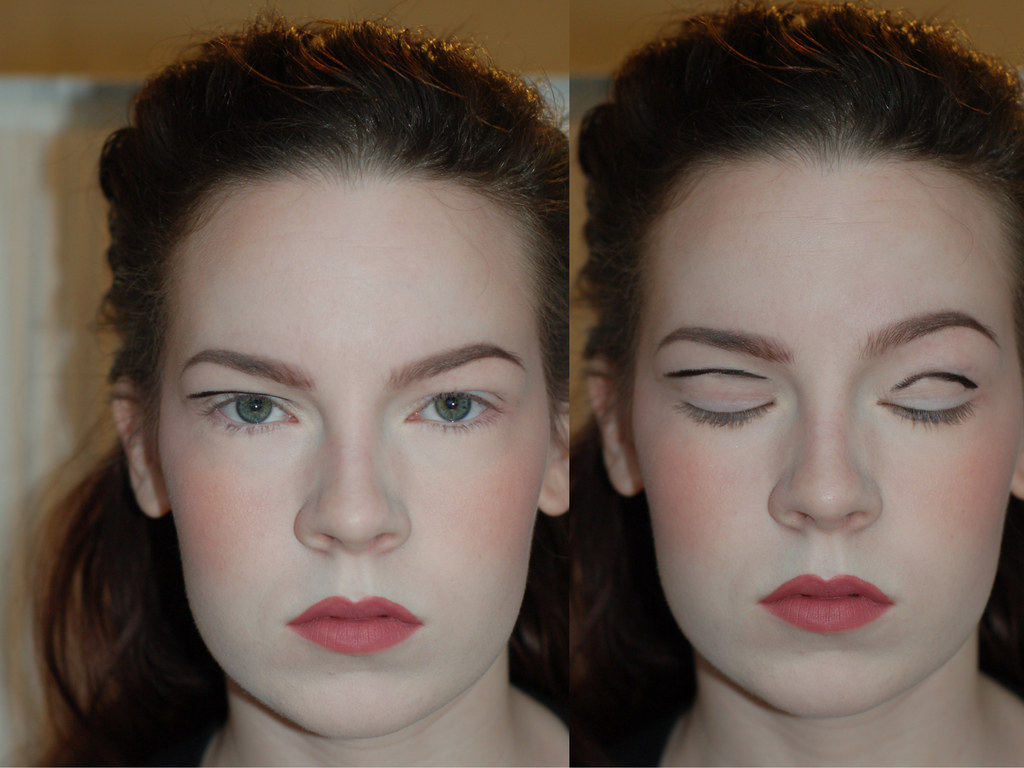 15.
The easiest way to both find your crease and control the color? When applying, tilt your head up and look down into the mirror.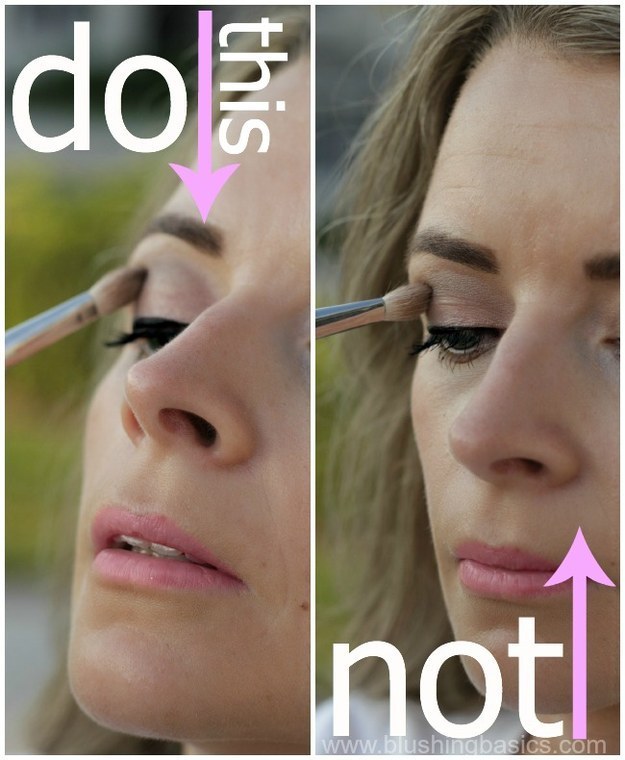 16.
If you have trouble drawing a neat "outer v", try starting with a hashtag shape.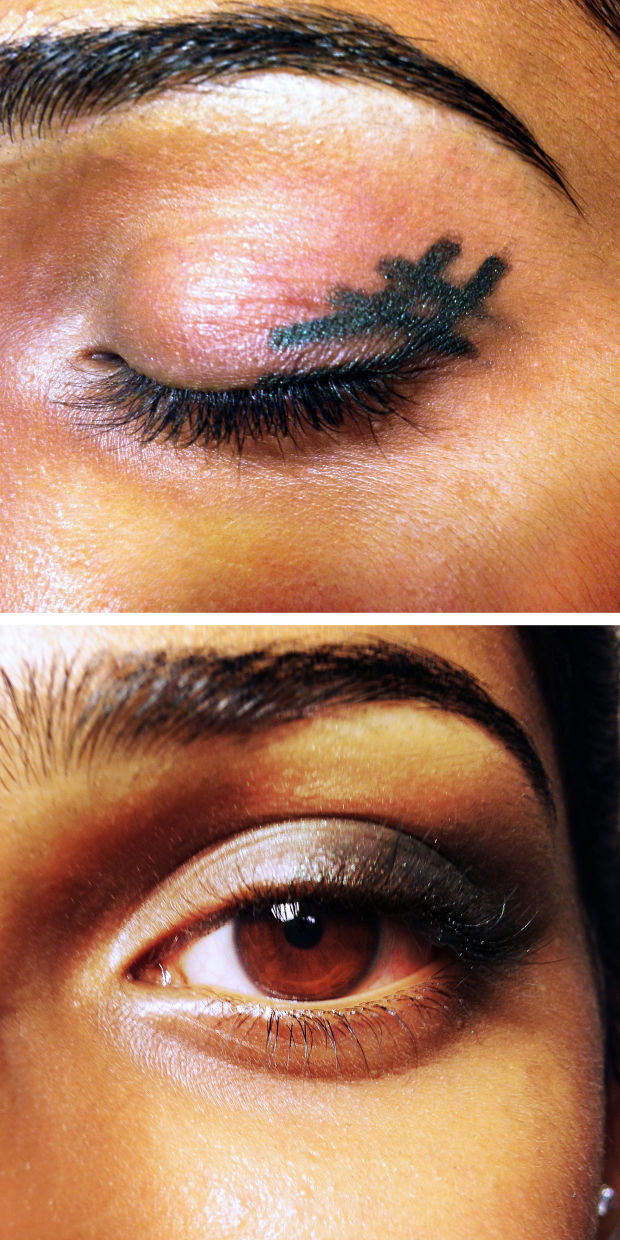 17.
Makeup fallout is inevitable (especially with darker shadows), but there are definitely ways to fix it.

18.
Or, pick up a shadow and mascara shield to hold under your eye as you apply.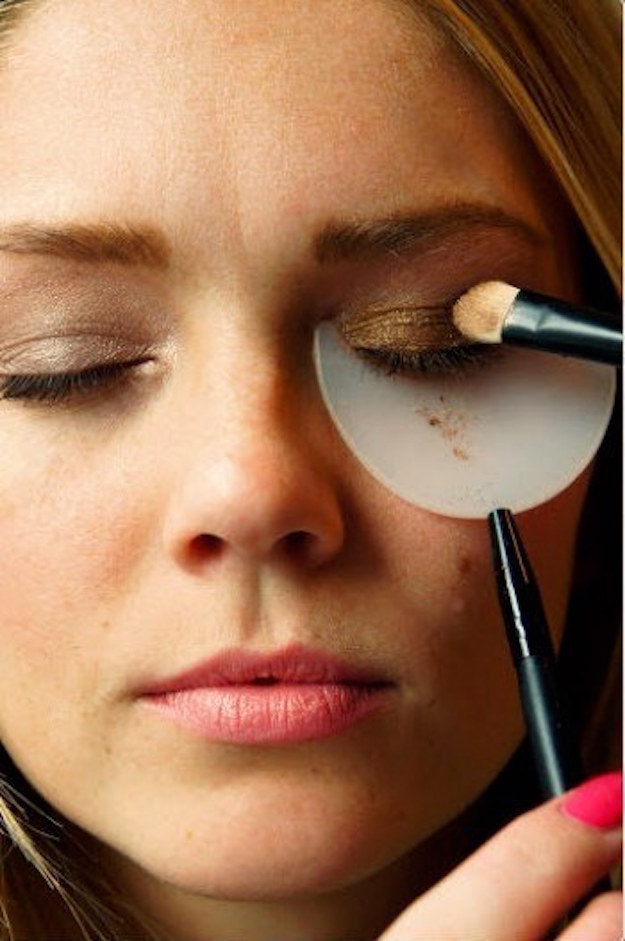 19.
Do your eyeshadow before doing the rest of your makeup.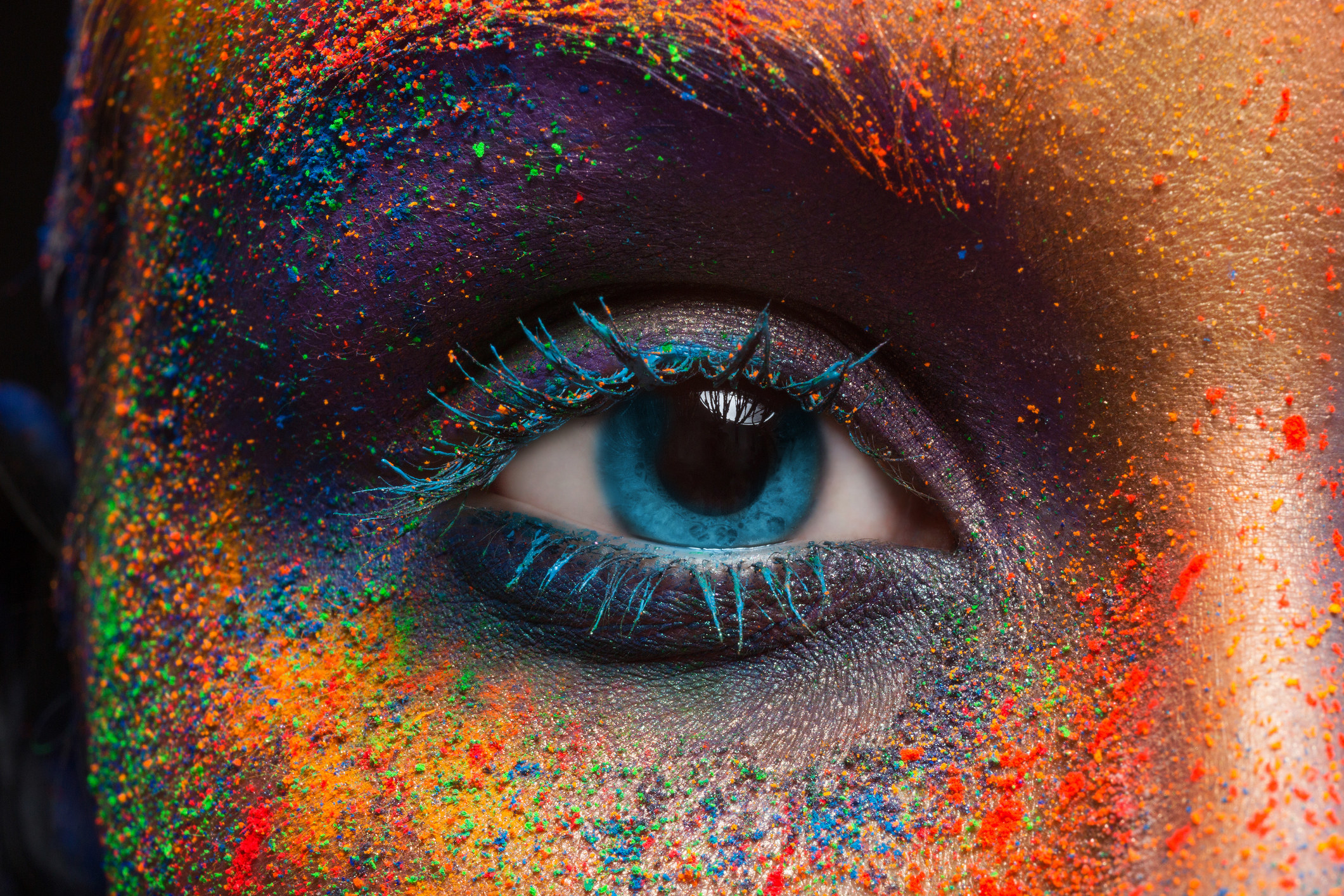 20.
Clean your eyeshadow brushes!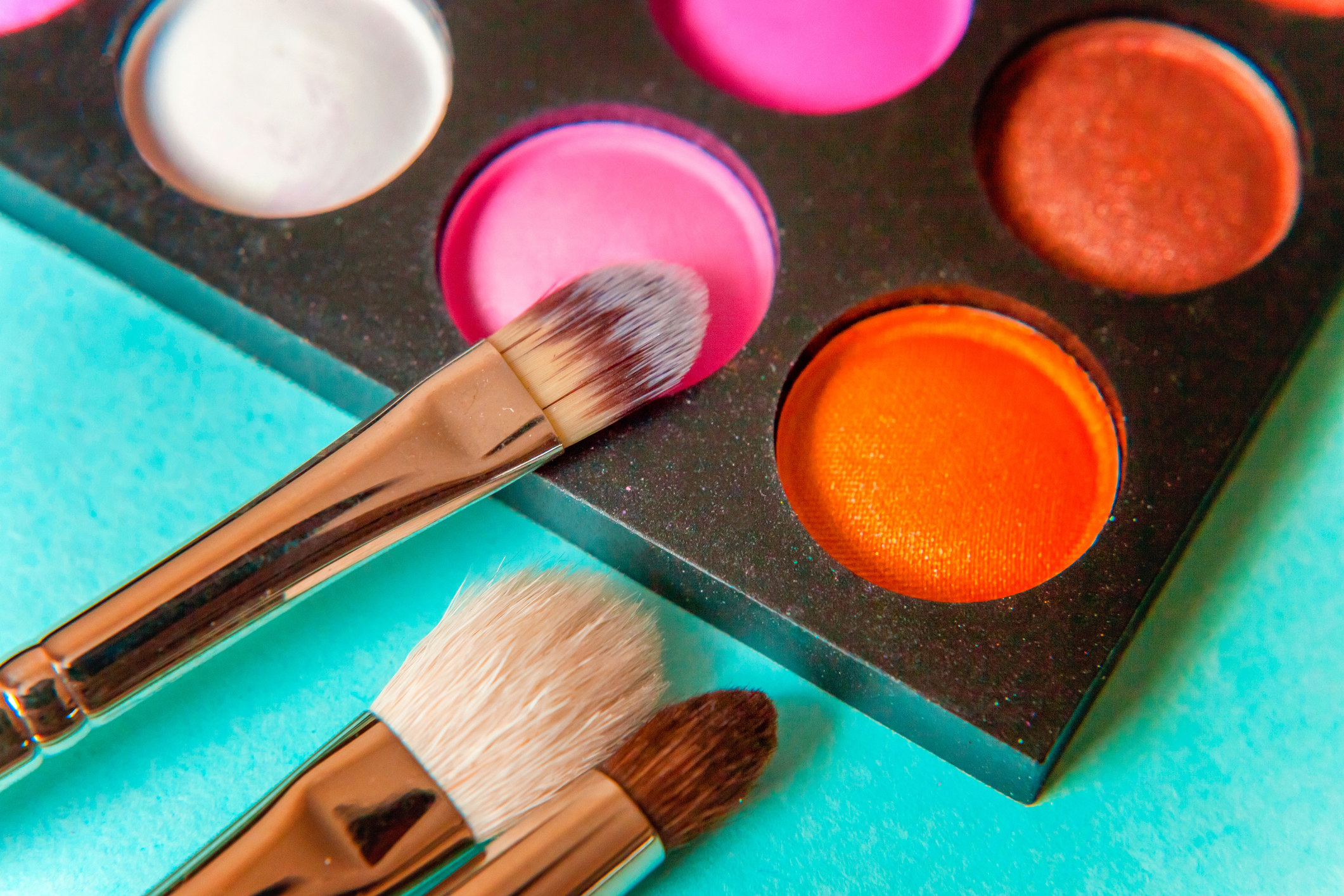 21.
Keep all your hard work in place with a spritz of setting spray.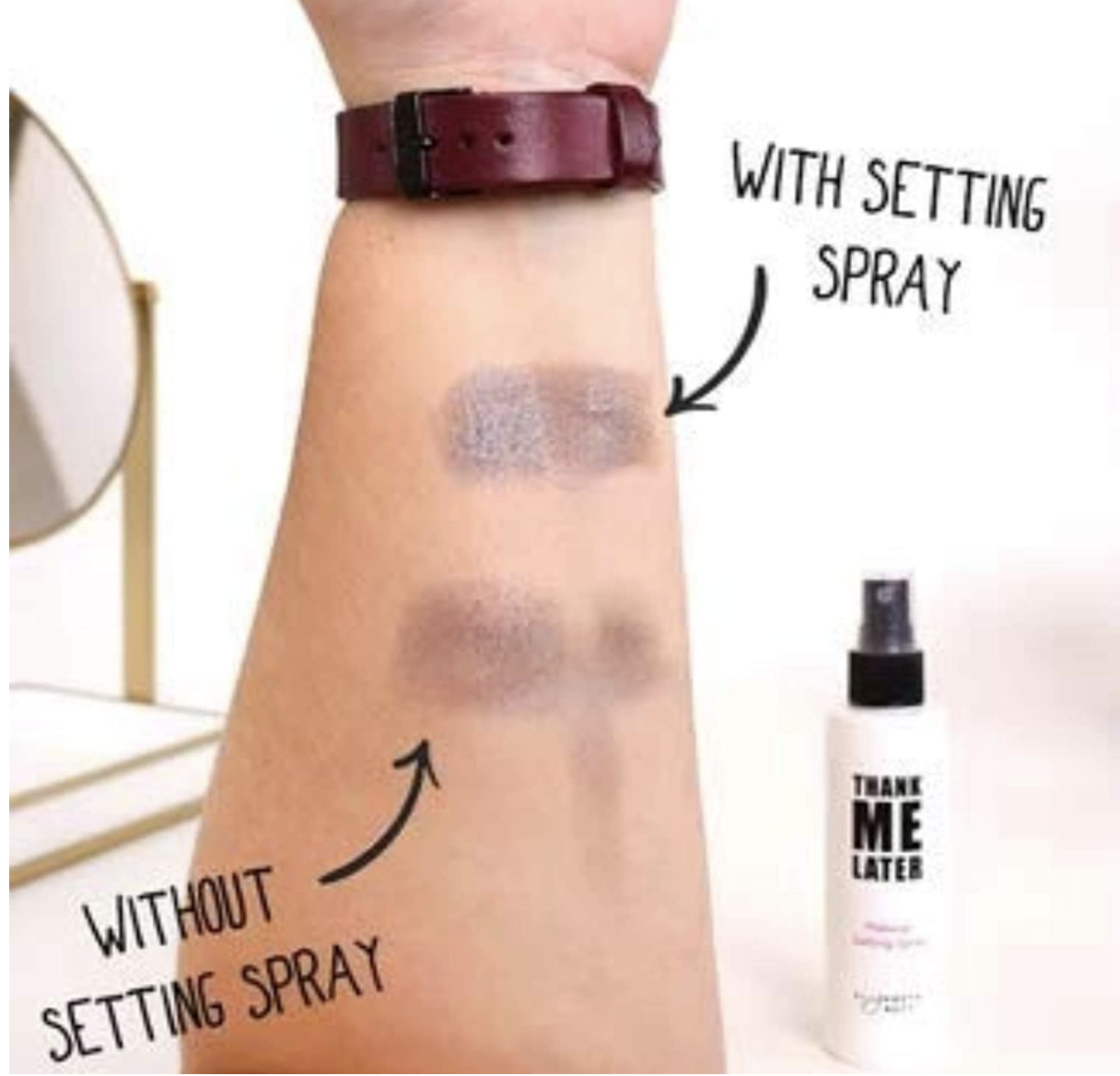 22.
Use a wet brush to intensify your eyeshadow color.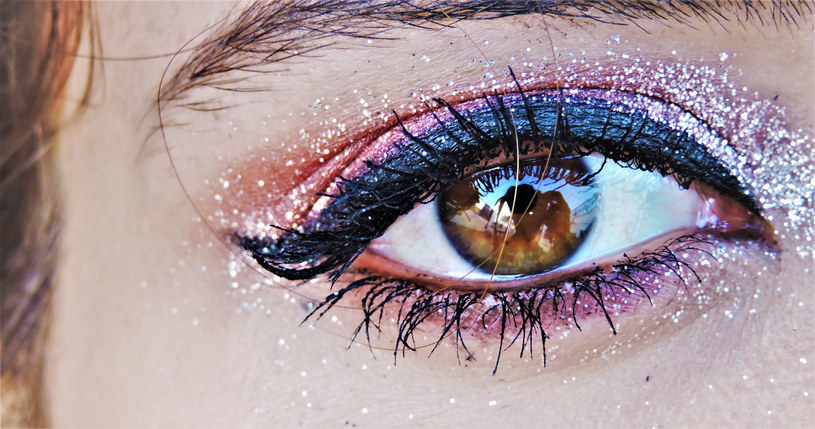 23.
Lastly, be patient! Don't feel bad if you don't master eyeshadow right away.
Want great beauty tips in your inbox every week? Sign up for the BuzzFeed Health & Beauty newsletter!