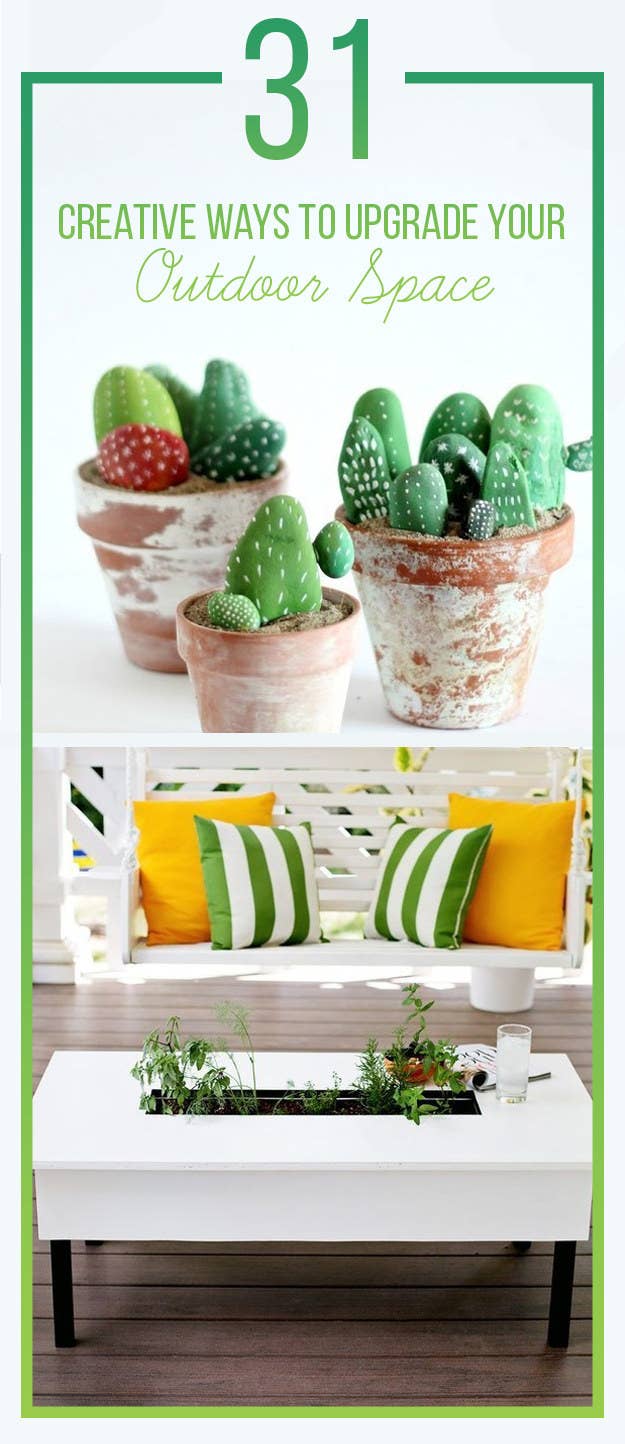 1.
Start from the bottom: cover up the concrete floor.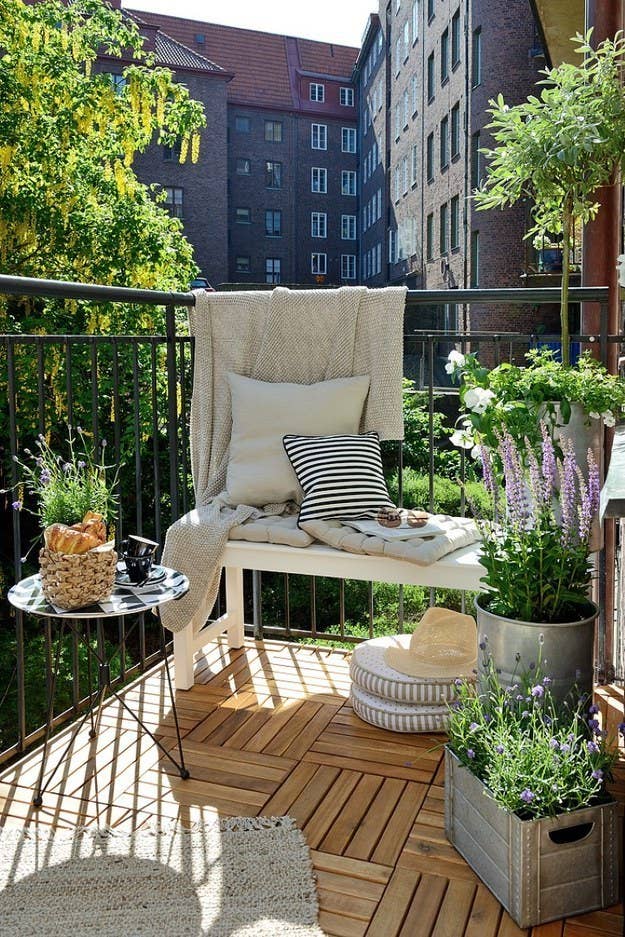 2.
Or if wood is not your style, treat a table cloth with a water-based polyurethane to make an outdoor rug.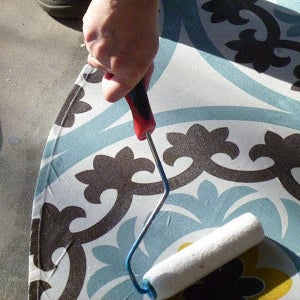 Maybe it's not the most durable of all outdoor rugs, but it is certainly one of the least expensive. Get the full tutorial here.
3.
Crochet an outdoor rope rug out of colorful polypropylene rope.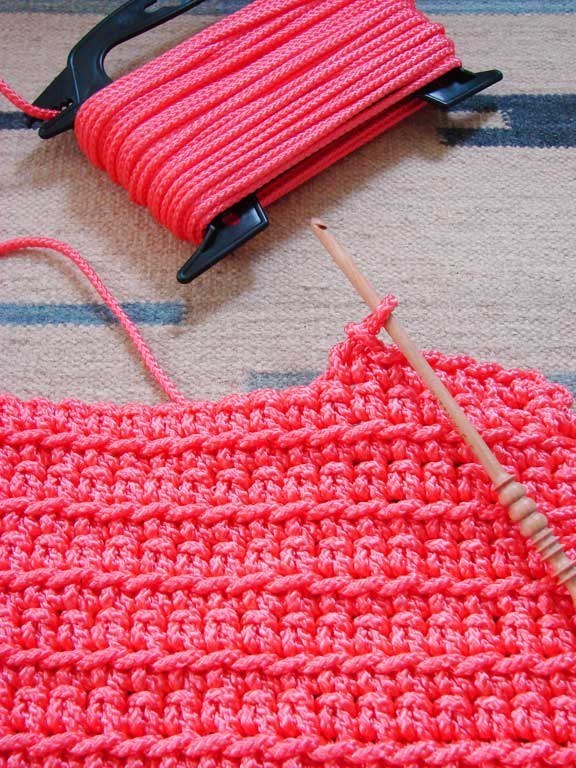 4.
Turn crates into cheap, cozy seating.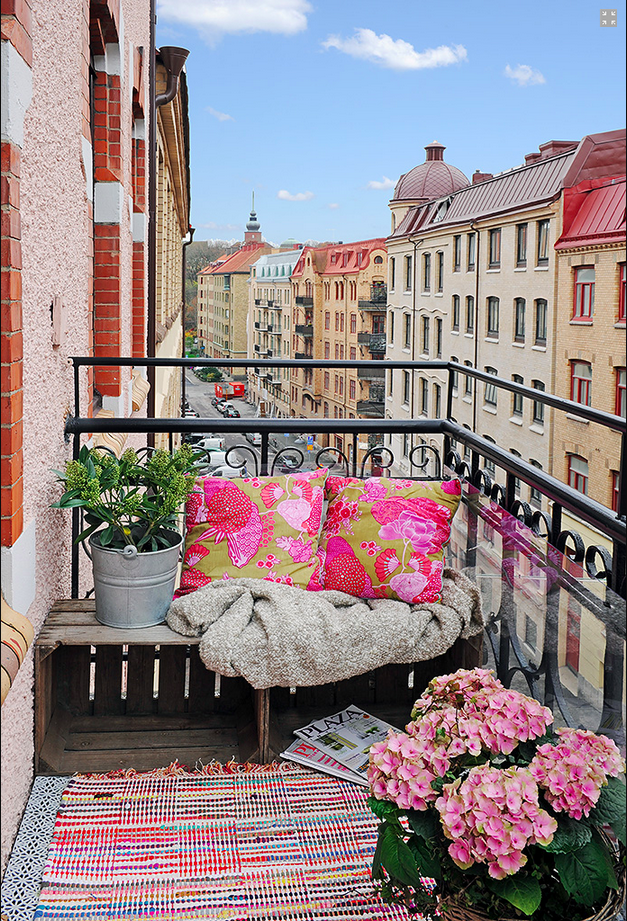 5.
You can also turn crates on their end for handy end tables.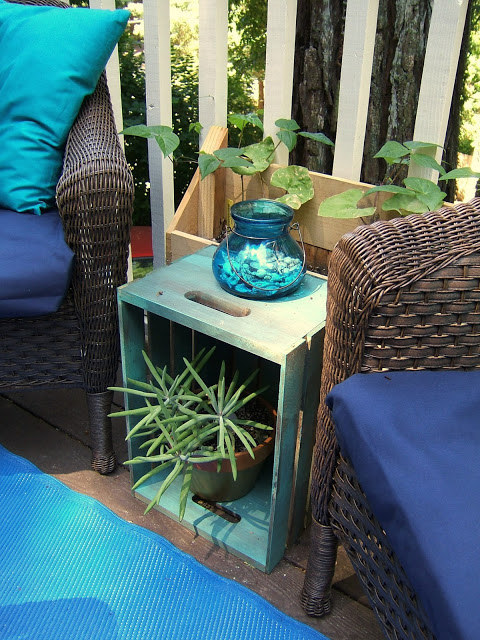 6.
Put together a super simple bench with cinder blocks and 4x4s.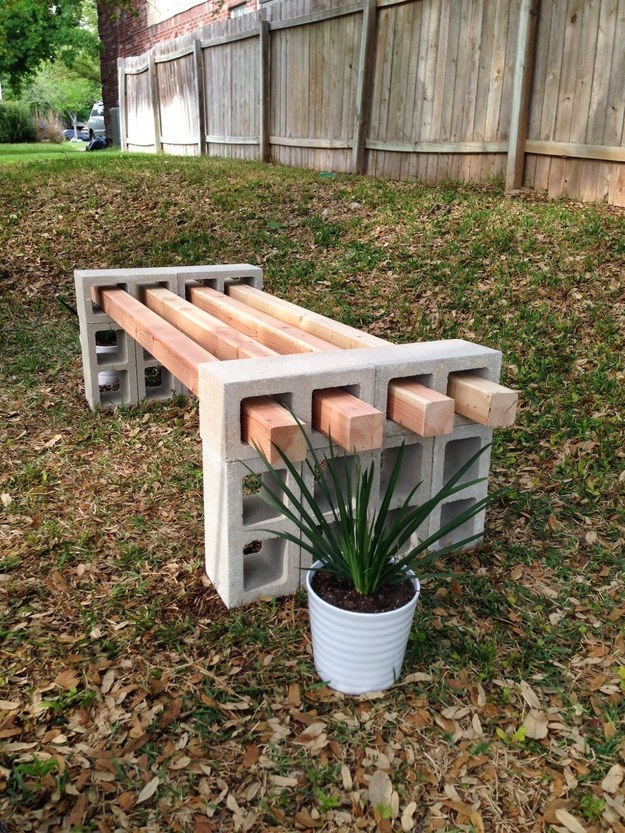 7.
Sew up a cushion for the seat if all the wood-only bench-ness hurts your bum.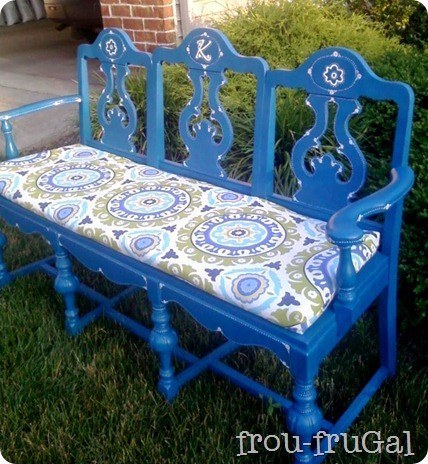 8.
Crochet yourself a chunky porch pouf.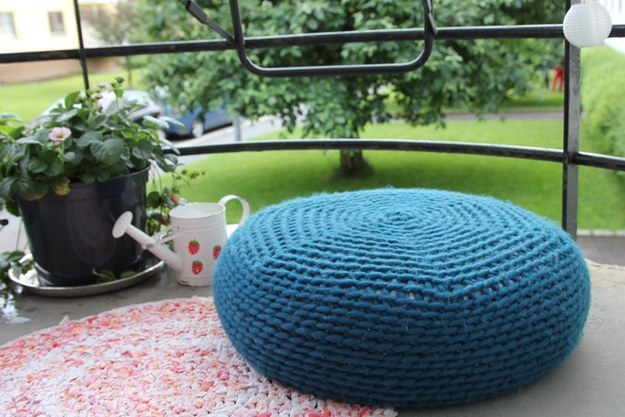 9.
Transform a drop cloth and some dowels into this cozy hanging lounge chair.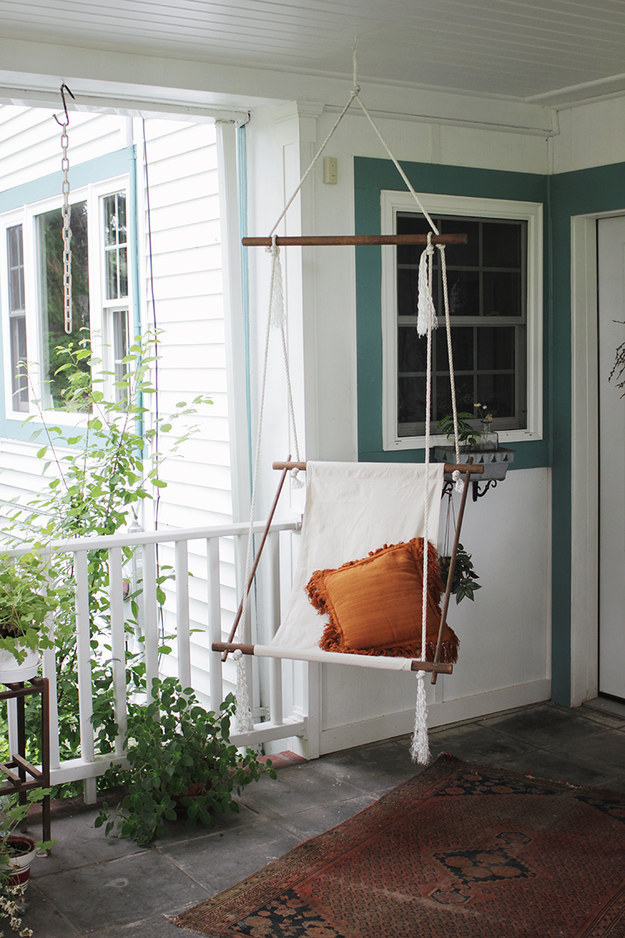 10.
Or sew up this pretty hammock chair.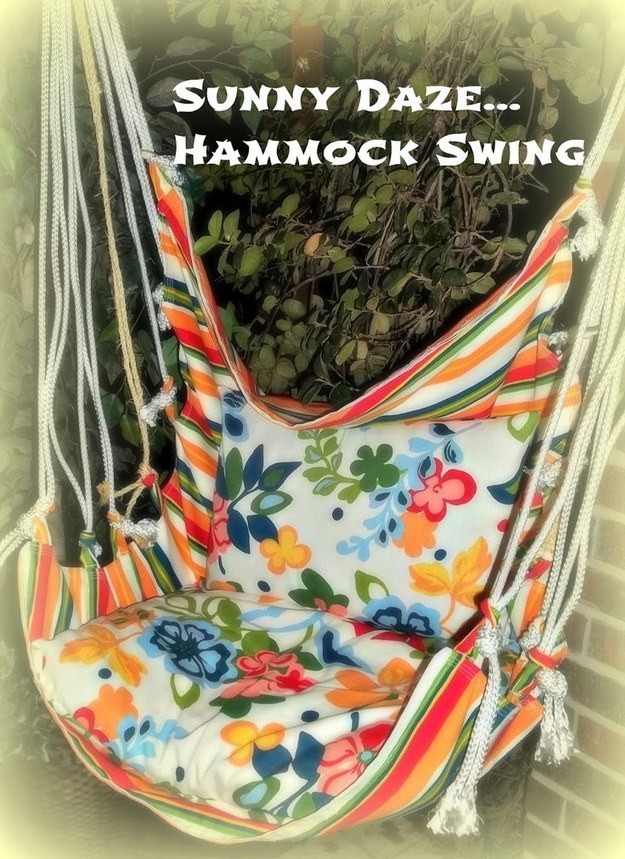 11.
Freshen up the furniture you already have by giving it a fresh coat of exterior paint.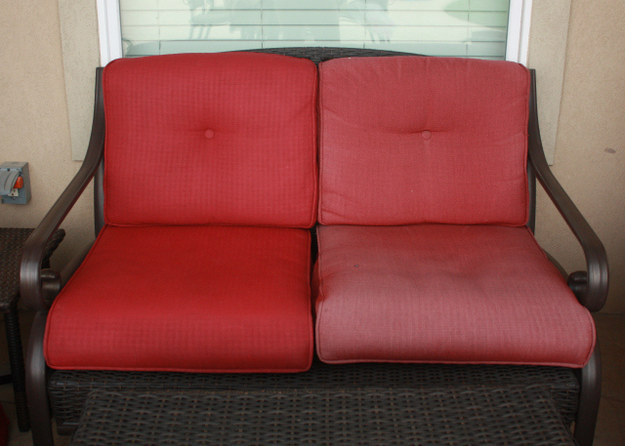 12.
Hide from your neighbors with this striped drop cloth privacy screen.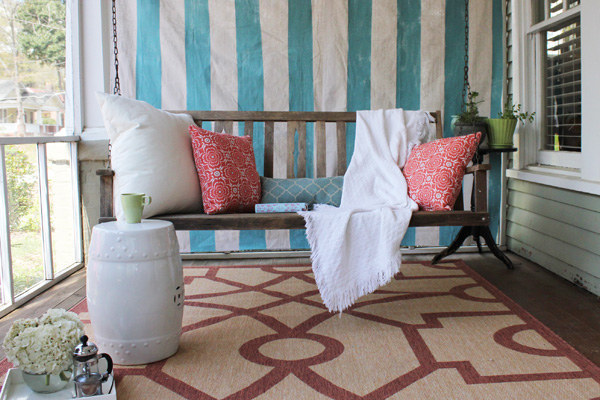 13.
Hang up pots of herbs for a less invasive but still quite divisive privacy screen.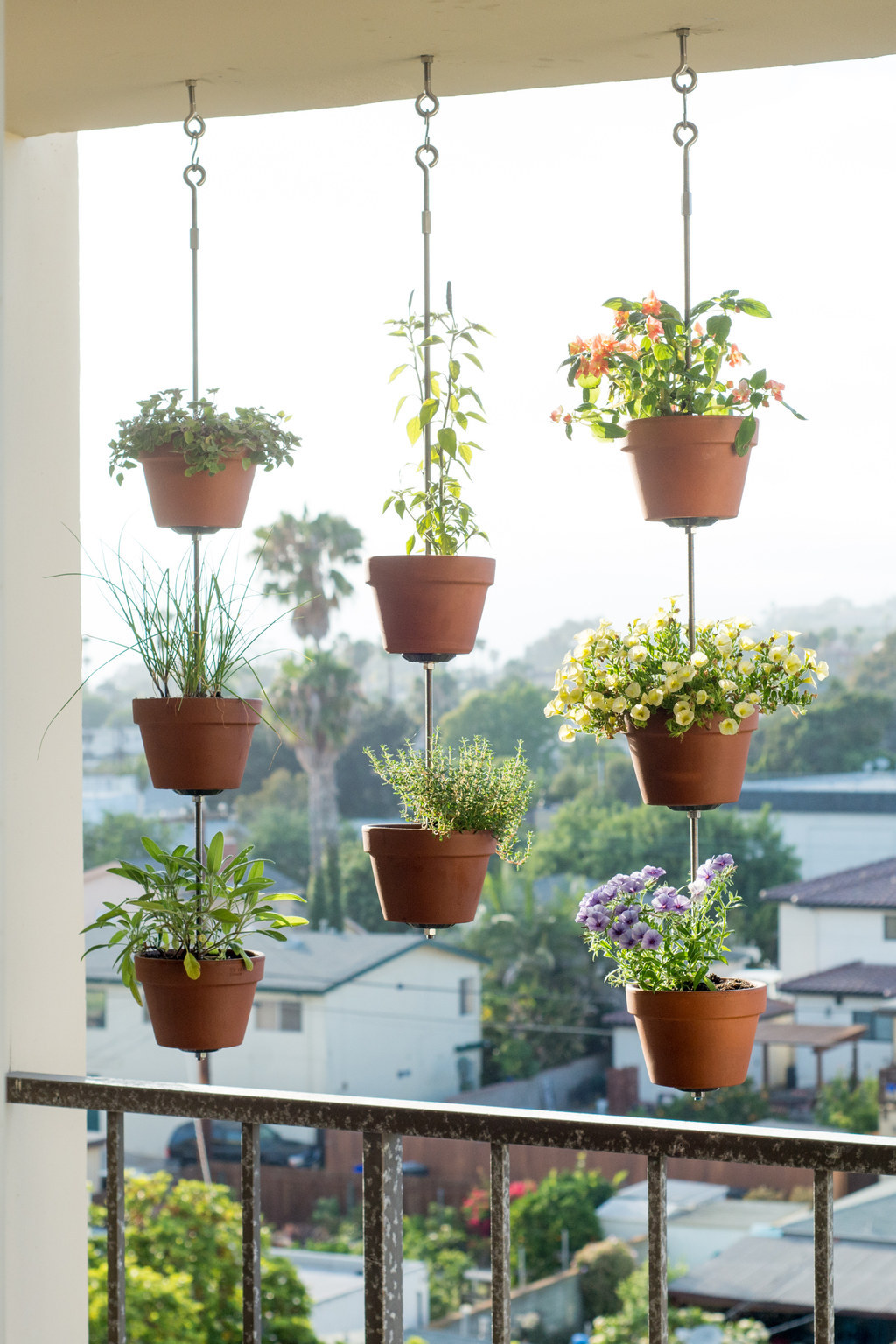 14.
Make a similar hanging garden with ammo cans.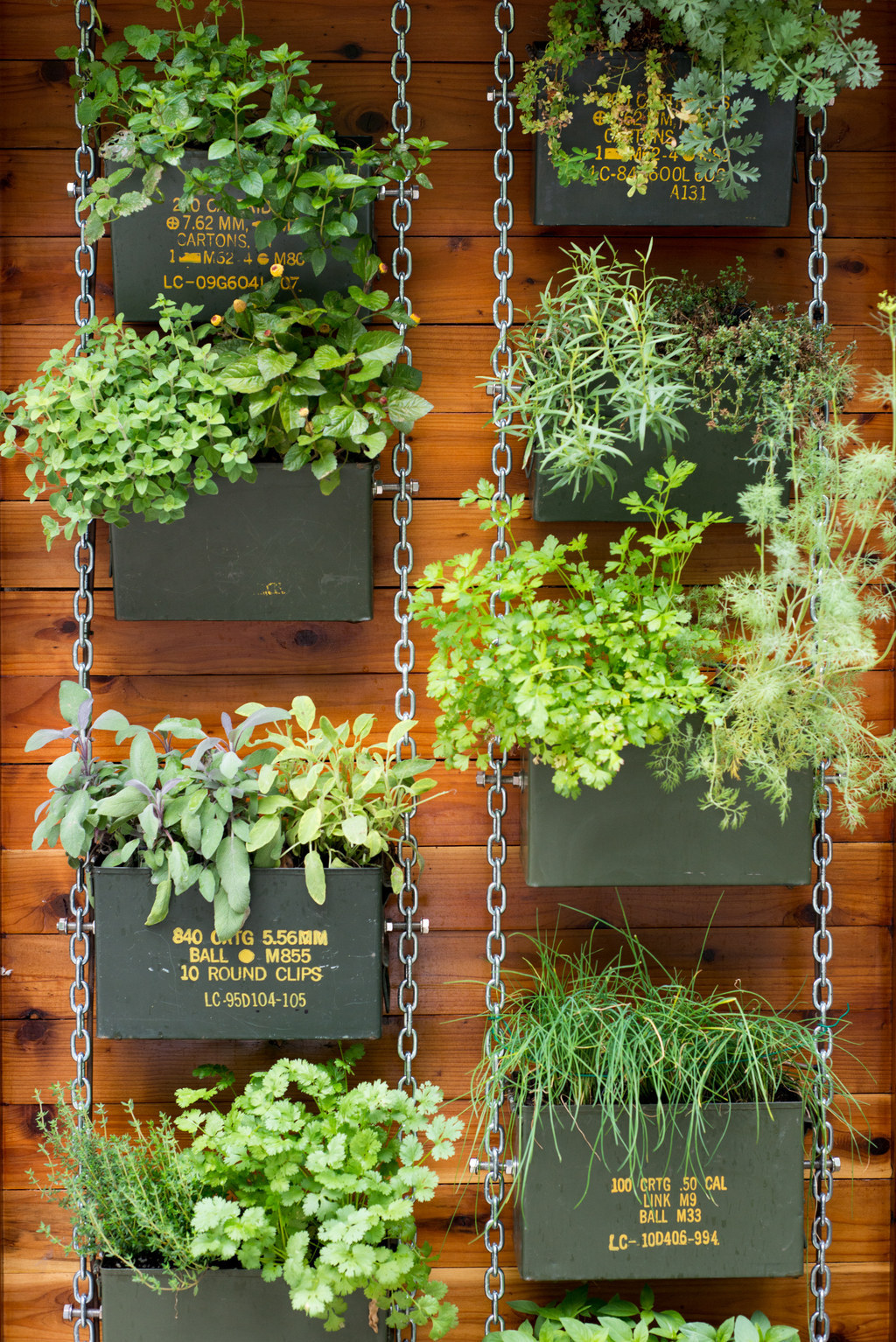 15.
Or make a smaller hanging herb garden with painted soup cans.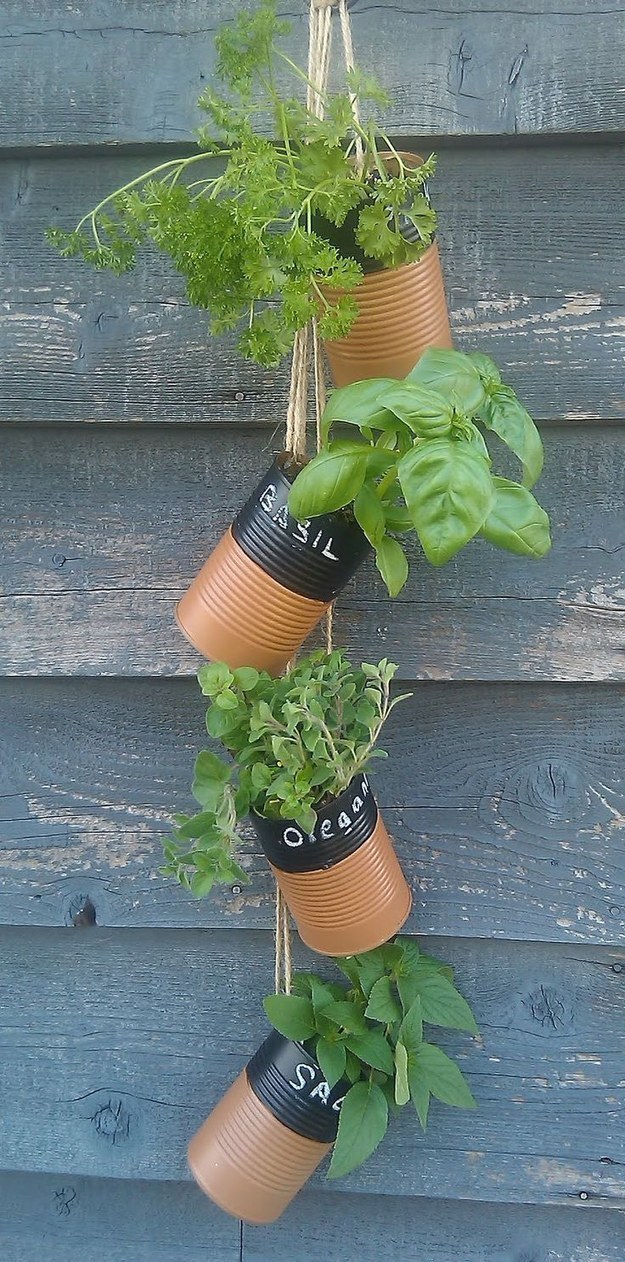 16.
Build a decorative cinder block planter if you can't hang things.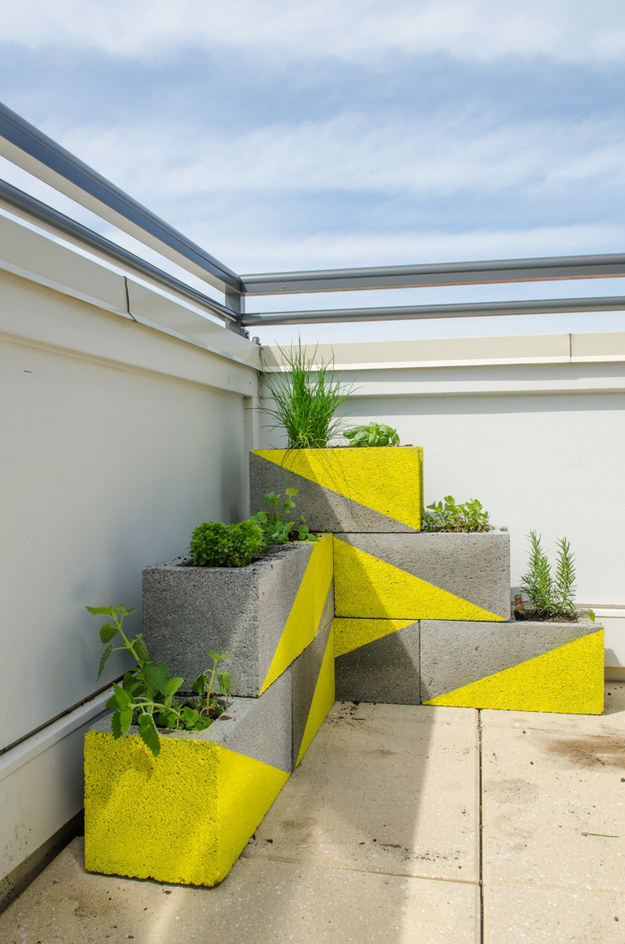 17.
Enlist more cinderblocks to build a plant stand with a bit more height.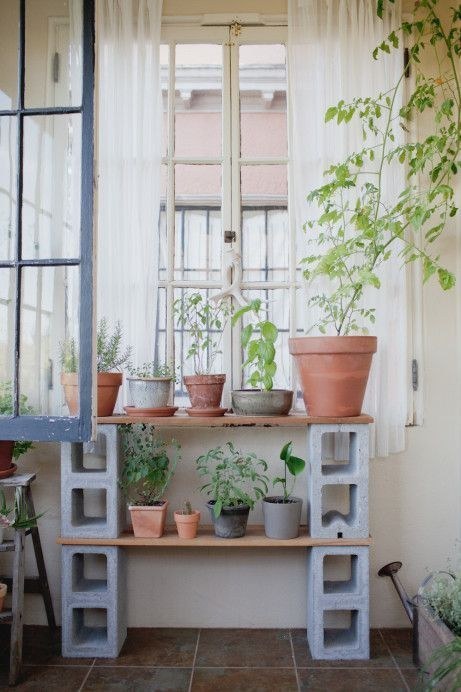 18.
Elevate a single pot by flipping a tomato cage upside down and cutting off the legs.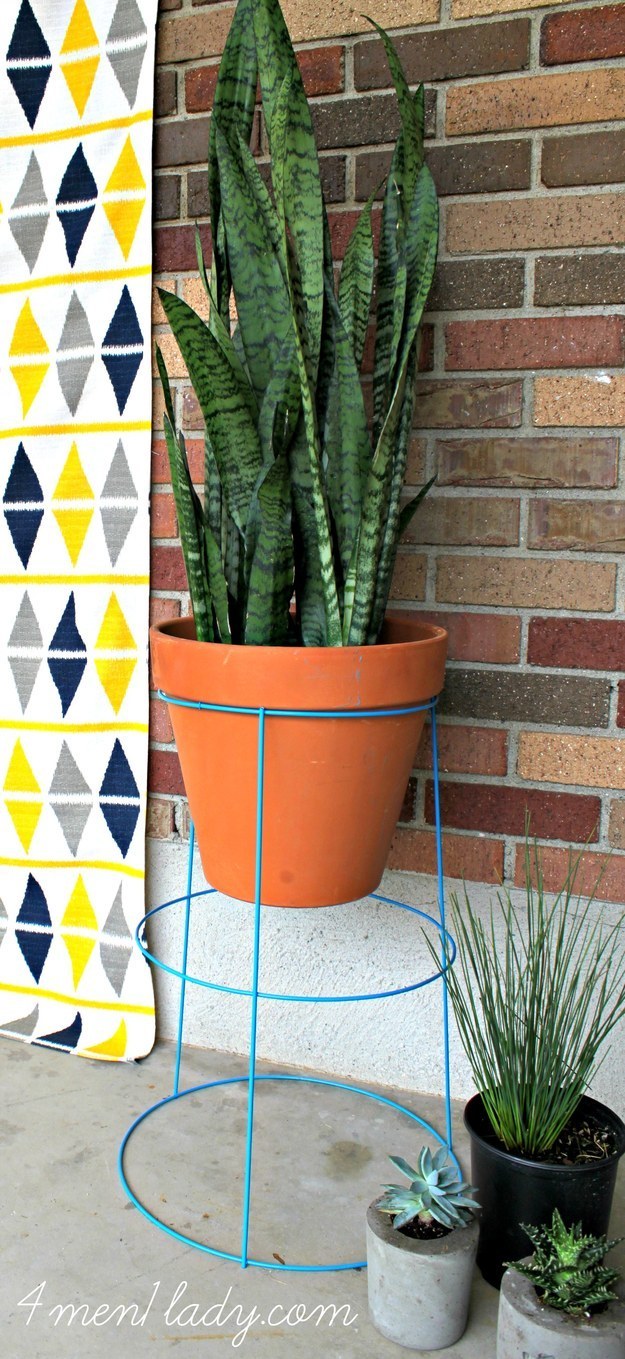 19.
Put on your DIY superhero cape and build this herb garden coffee table.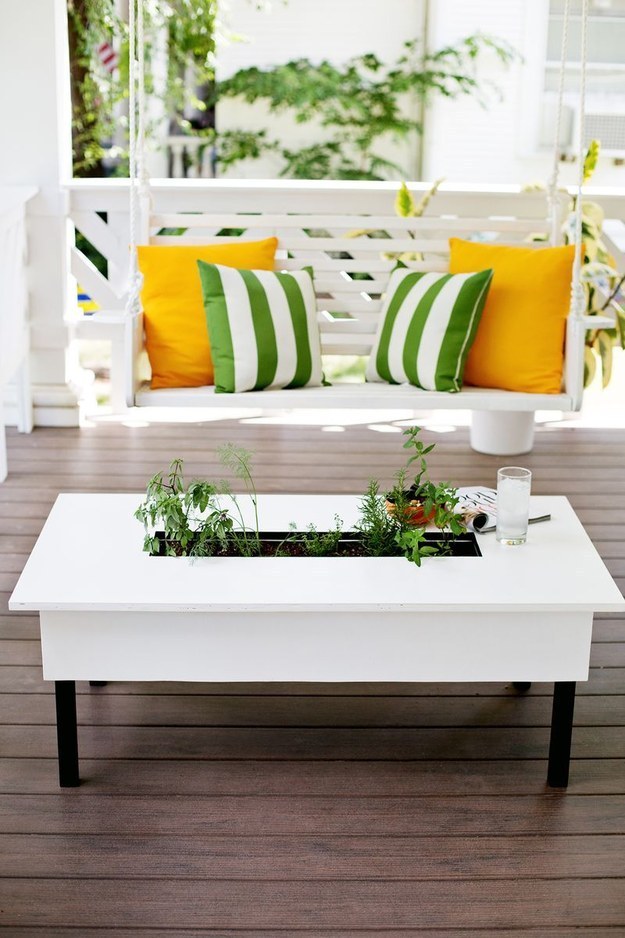 20.
Put up a pretty porch-sized greenhouse.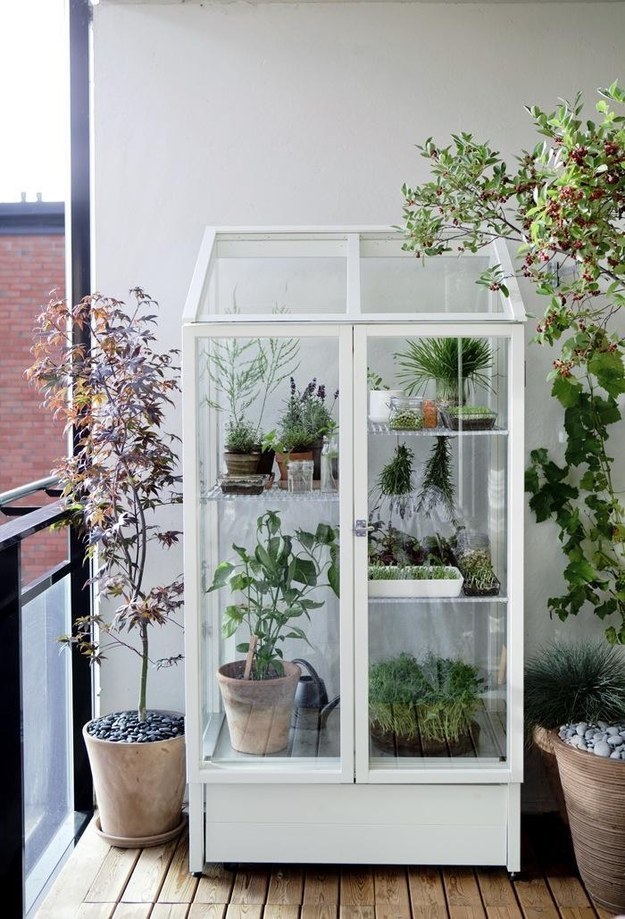 21.
Paint some rocks to look like cacti if plants aren't really your thing.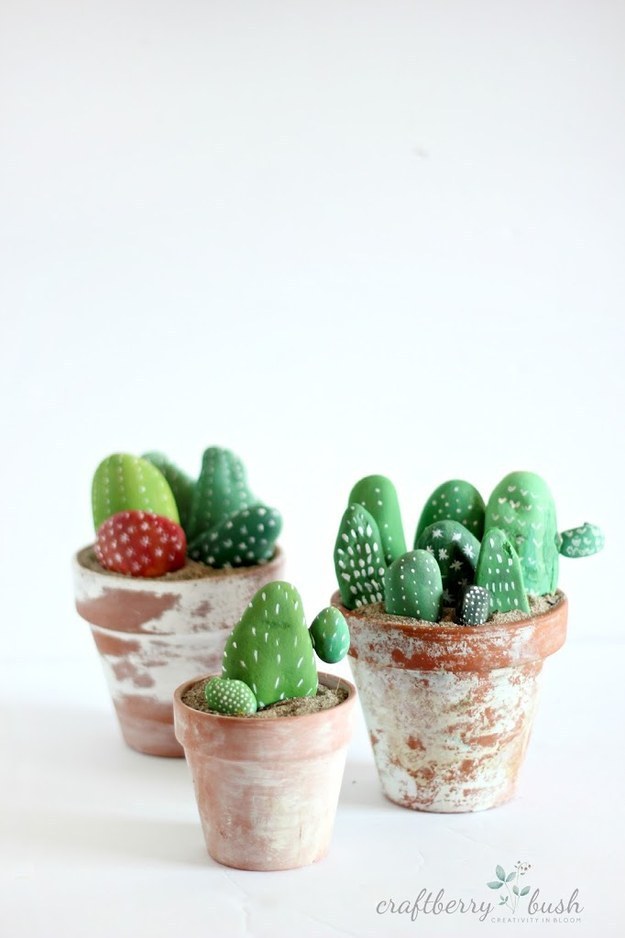 22.
Stitch a vinyl tablecloth into durable outdoor pillows.
23.
Or use double-layer placemats to make the easiest pillows ever.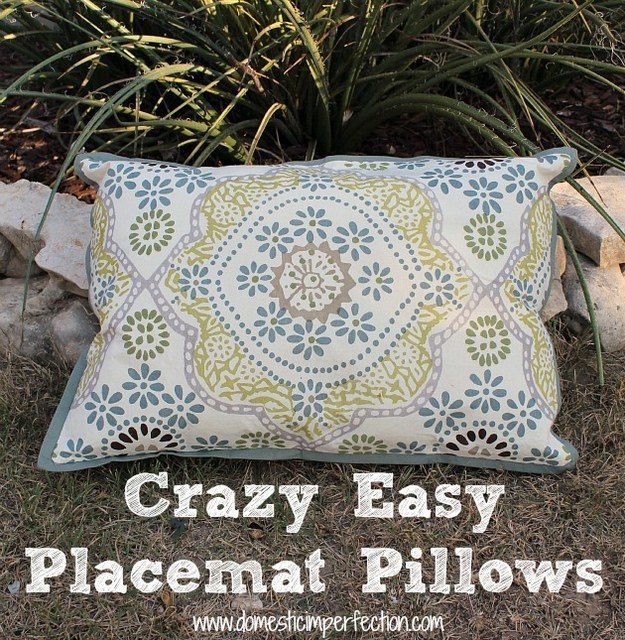 24.
Light up the night with globe lights made with ping pong balls.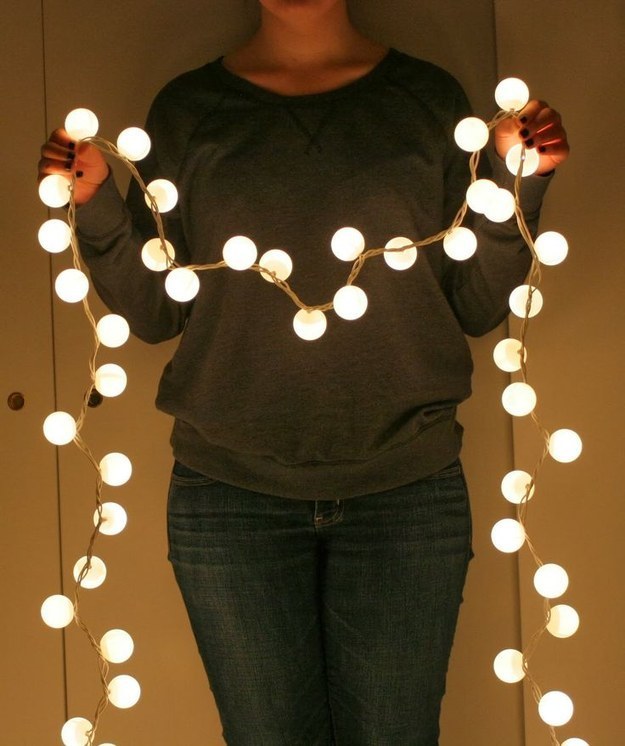 25.
Keep the bugs at bay with wine bottle citronella torches.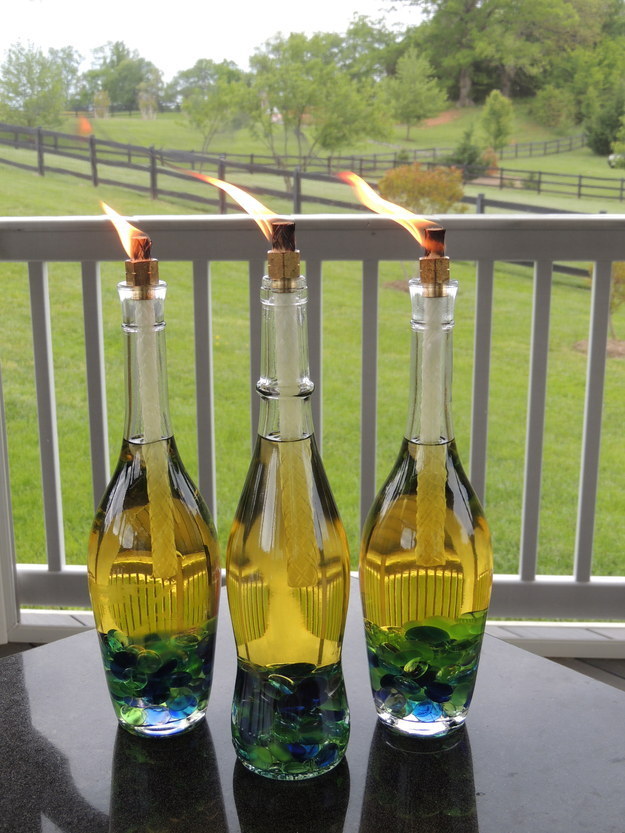 26.
You could even nestle them in sand and stones for a pretty fire feature.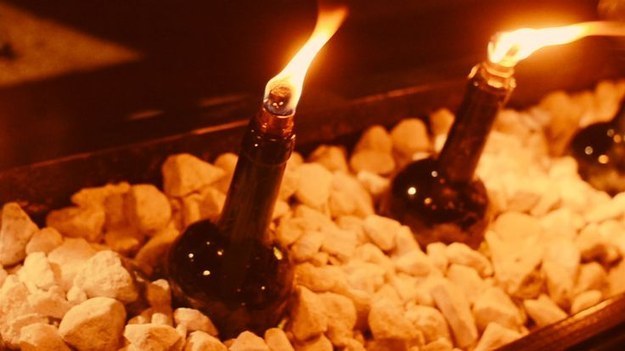 27.
Into the fire idea? Put a can of chafing fuel in a flower pot for an instant mini fire pit.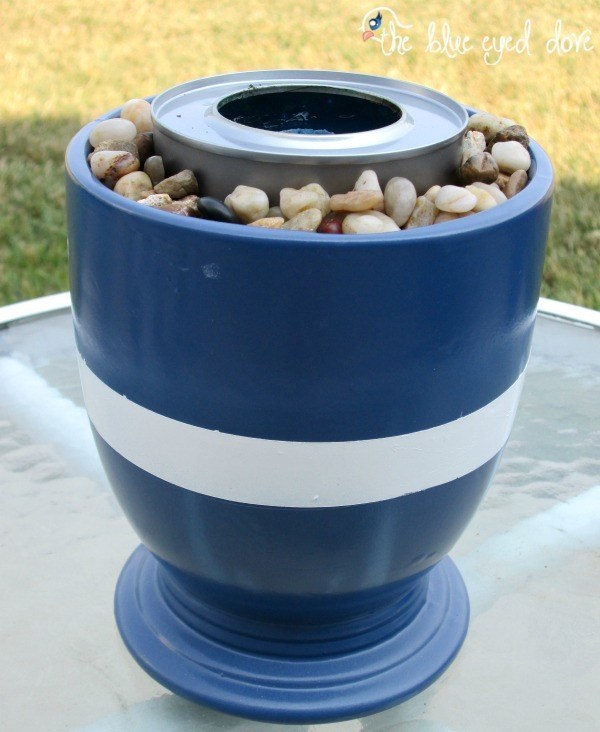 28.
If you're feeling extra ambitious, cast your own concrete bowl for your gel fuel fire pit.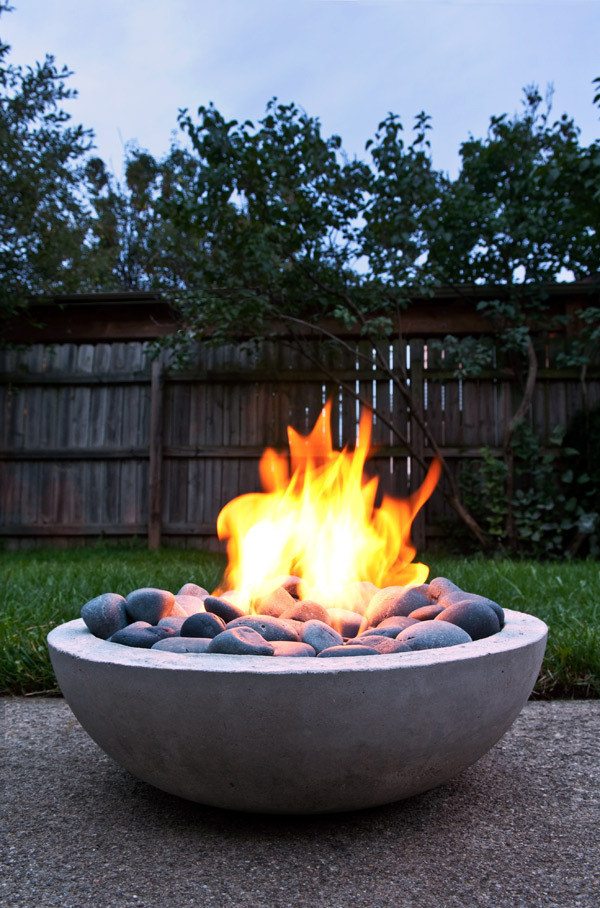 29.
Stick with tried and true candles, and maybe even put them in a pretty chandelier.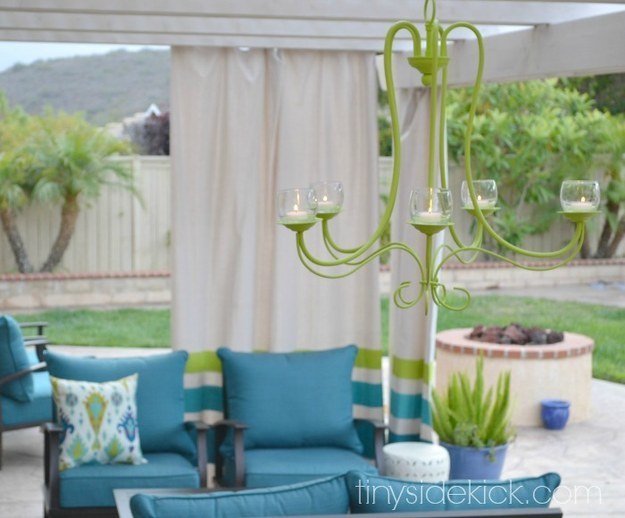 30.
Or, suspend them in mason jars all around your porch.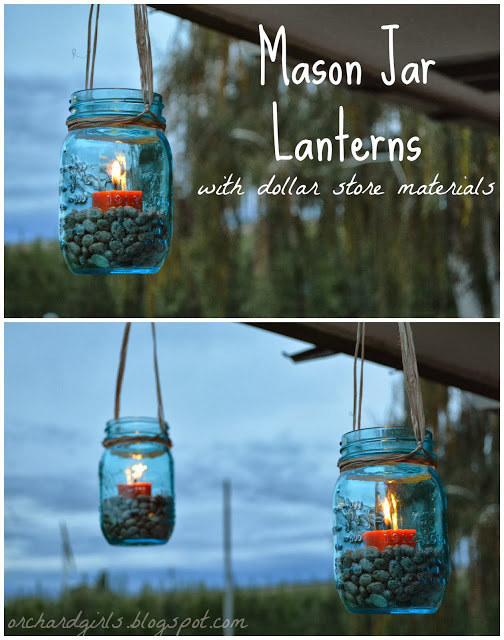 31.
Go the fire-free route and light up some grapevine spheres.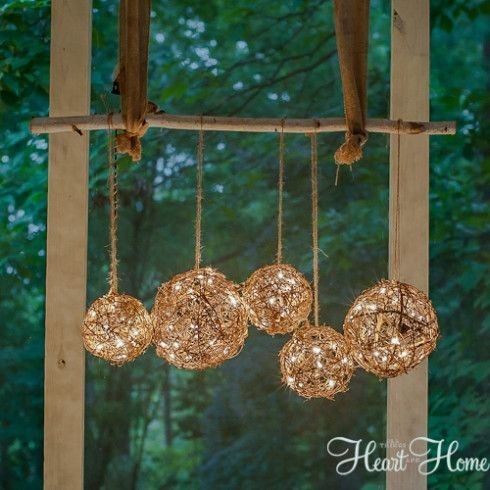 Then mix up a pitcher of sweet, sweet porch tea and relaaaax.