We Tried The Washable Flats You're Seeing All Over Pinterest
How legit are they? We wanted to find out.
Hi! We're Jessica and Natalie, two editors here at BuzzFeed — and we both firmly believe that flats > high heels.
That's why when a certain brand of flats started popping up all over our Pinterest and Facebook, we were intrigued.
So we started digging and found out the brand is called Rothy's. The good? The flats are machine washable (!) and made from recycled materials. They claim to be comfy like sneakers — oh, and also? They are really CUTE.
The not-so good? The price tag is a hefty $125–$145 per pair. 😭 😭
BUT! In the name of ~shoe science~, we decided to put three pairs to the test to see if they were actually worth the $$$.
We wore the flats for several months — because as any flats-lover knows, one of the most important things to figure out about a new pair is how they hold up ~over time~.
Some flats feel amazing at first, but fall apart in a month or two. Others kill your feet when you first break them in, but then turn out to be great. It's so hard to know!
After a few months of regular wear, here's what we thought...
1.
Simple but cute? Office work, fancy party, and walks around the neighborhood? DEFINITELY.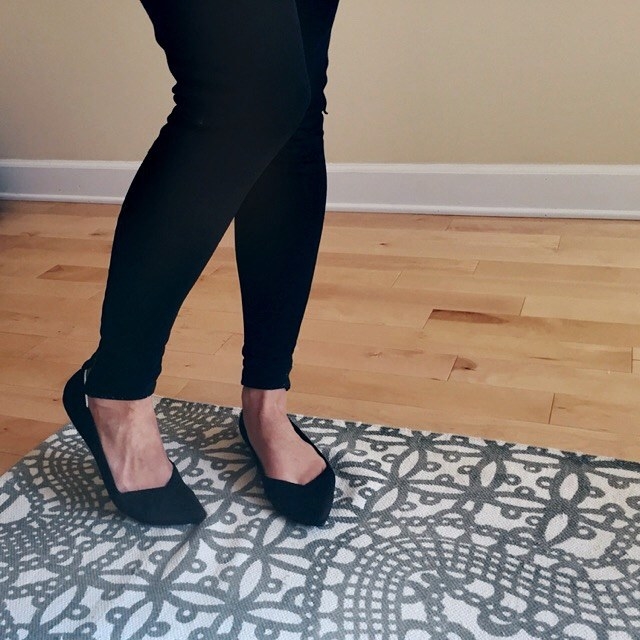 2.
But blister-free? Nope! At least not for the first few wears.
3.
Washing them DOES actually work!
4.
There's not much built-in arch or ankle support. (Though you can supplement with insoles.)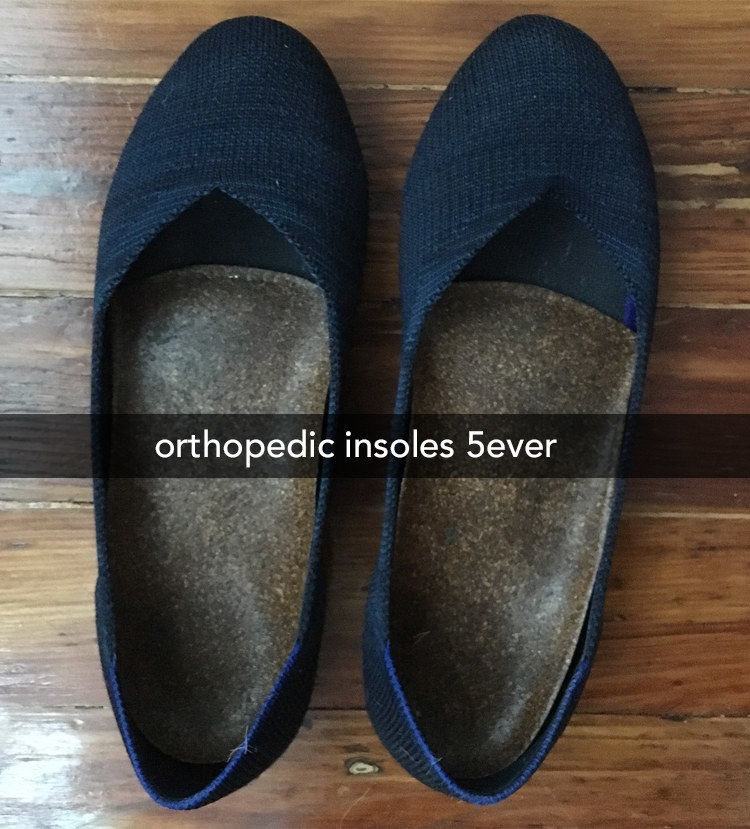 5.
But they're GREAT for bike commuters who don't like carrying tennis shoes.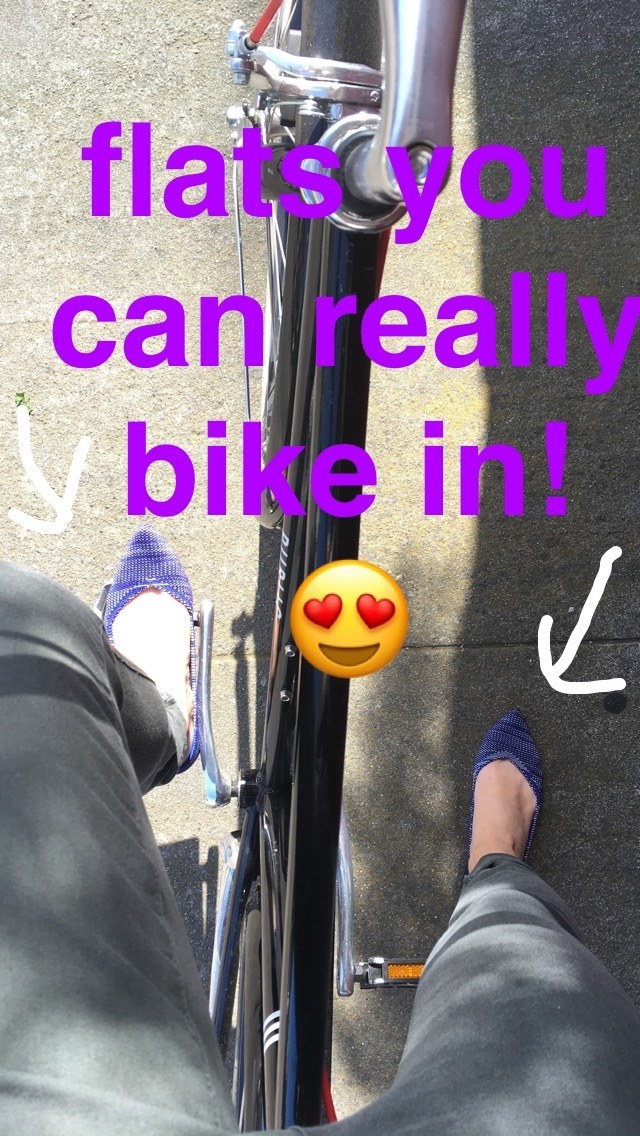 6.
The recycled-plastic-bottle fabric covering the top of your foot is breathable and flexible, but shows your toes a little.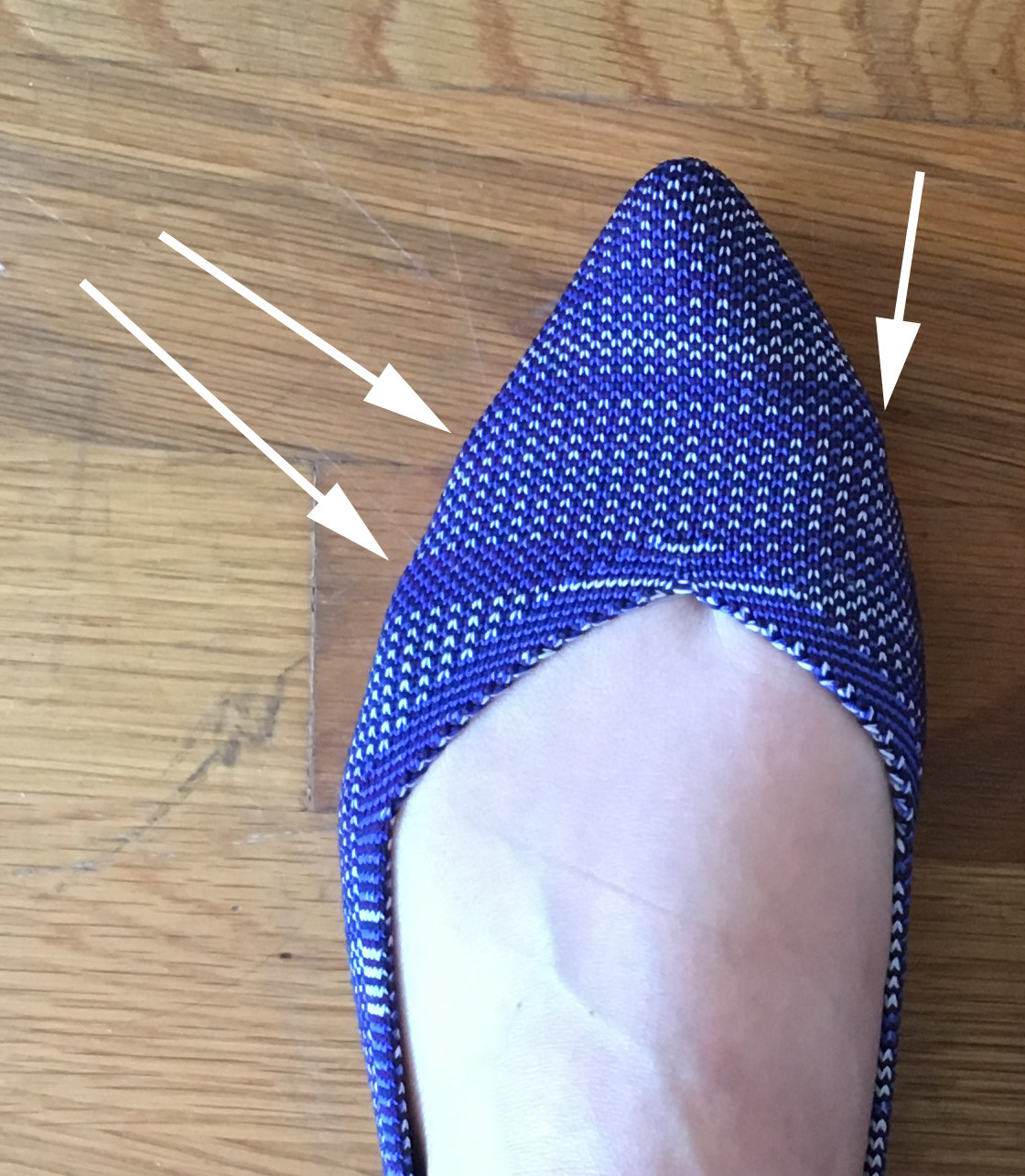 7.
They can take a lot of wear, at least compared with other flats.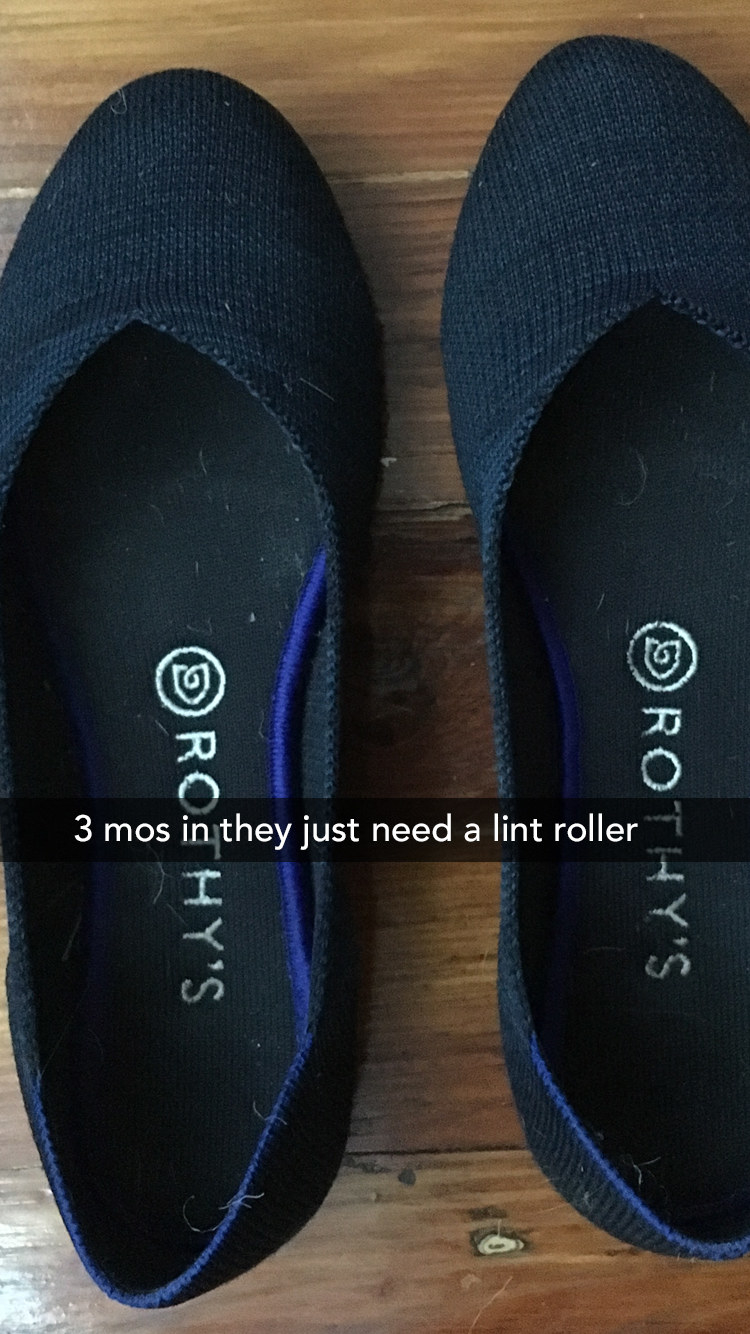 8.
But they're still pretty pricey — even for a flat that lasts a long time.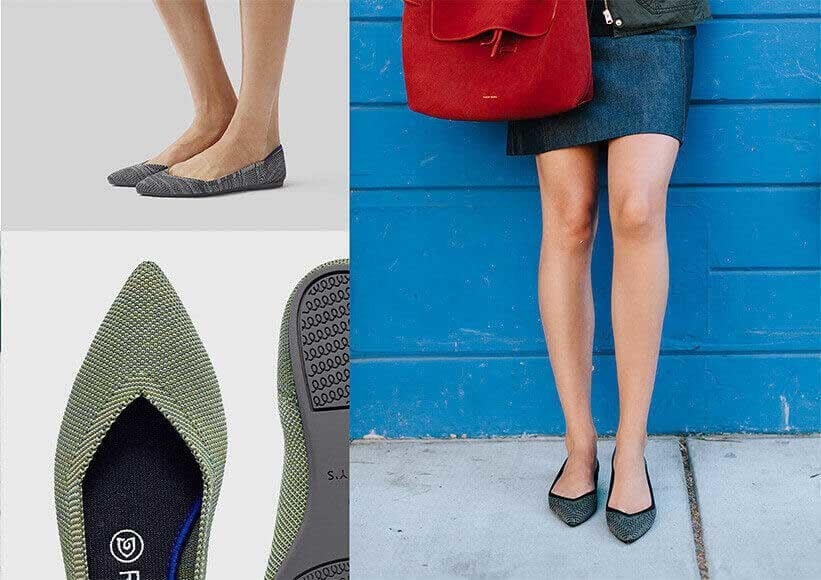 To sum up? If you're thinking about getting a pair of Rothy's, here's who we think would benefit most from them:
1) People who are looking for durable, washable flats that can handle wear and tear. These totally lived up to that.
2) People who need air circulation in their shoes or whose feet sweat more than usual. The breathable fabric allows for air circulation around your toes that some other (pleather and leather) flats don't. And if they start to smell bad, you can wash them.
3) People who don't mind the price tag. These are expensive, and even though they're pricier for a reason, you can still find plenty of cute, comfortable flat options at a more affordable price point.
Think they're right for you, or just curious? Browse or order a pair (with free shipping and returns) from their website.
Sheera and Jessica received their shoes from Rothy's at no cost; BuzzFeed purchased Natalie's flats for testing.
Oops. Something went wrong. Please try again later
Looks like we are having a problem on the server.
Would you try a pair of Rothy's?
I already have some! Love them.

Totally, these seem great.

I'm thinking about it, TBH.

Nope, too much $$$/not my style.

I have another go-to pair of flats; I'll leave them in the comments