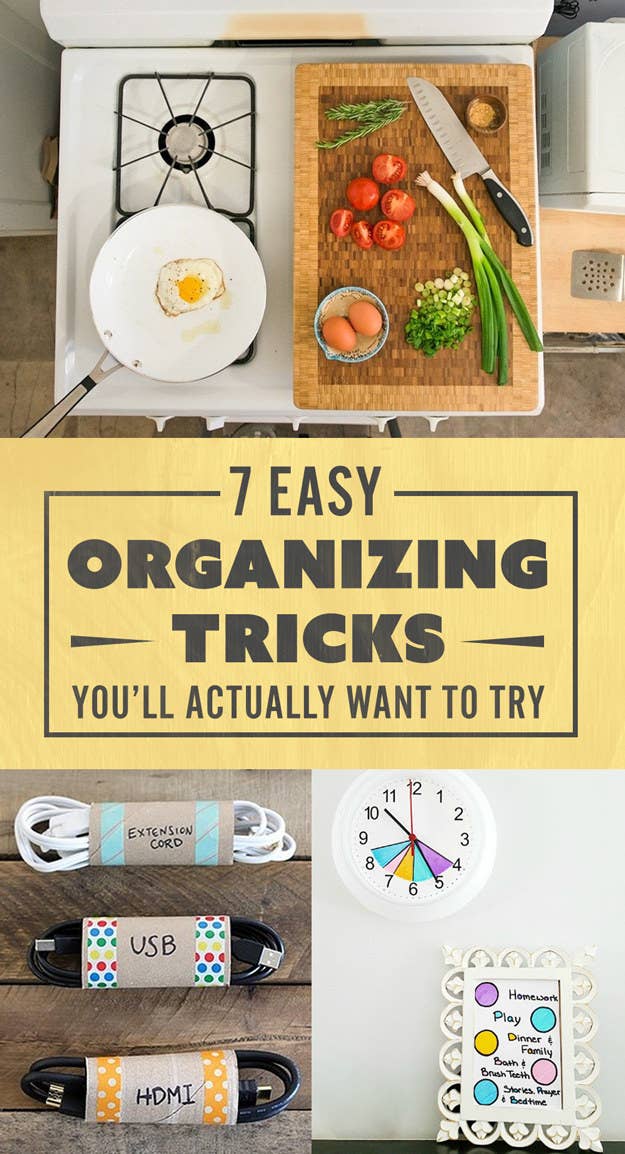 1.
Gently wrap any unused cords around your palm, then store them in labeled toilet paper rolls.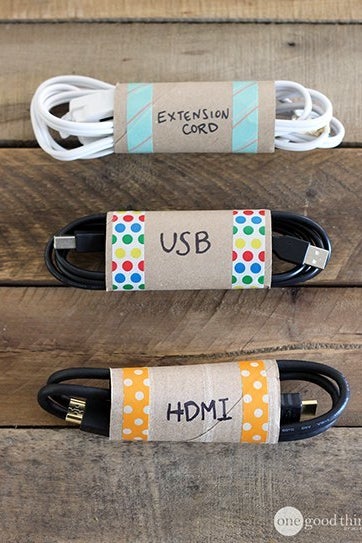 The washi tape is cute, but definitely optional. Whether you keep your cords in one extra-cord-storage box or in different places around the house, this will make them easy to identify, grab, and use (no tangles!) whenever you need them again. Read more here.
2.
Hang little organizers inside of your cabinet doors to keep little things you use every day close at hand.
3.
Bake a big cookie sheet of chicken and veggies so you have a grab-and-go lunch option all week.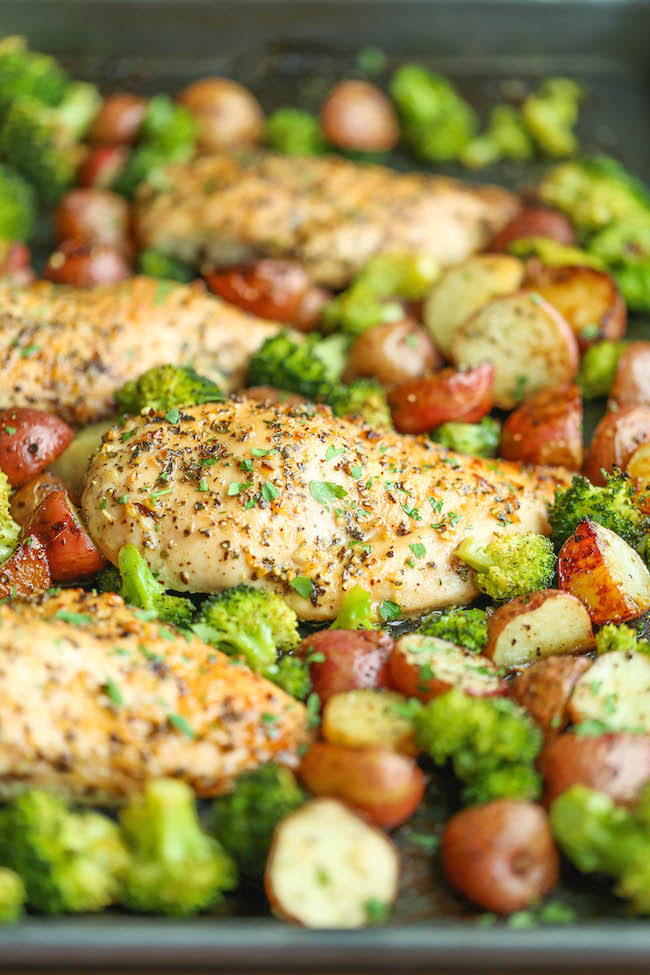 4.
Make a plan for how you want to keep your home clean.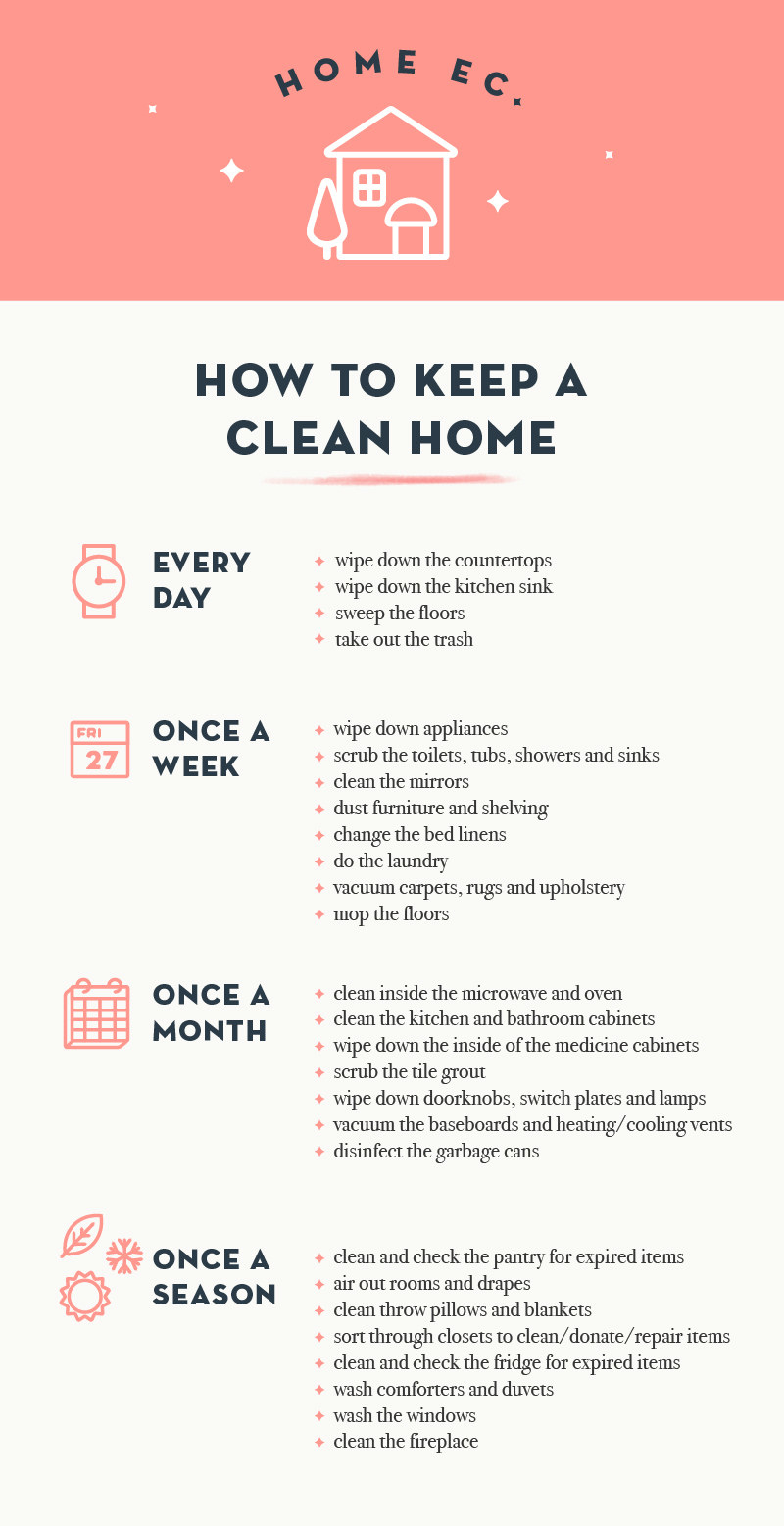 5.
Attach old corks to the bottom of a cutting board to instantly create more counter space.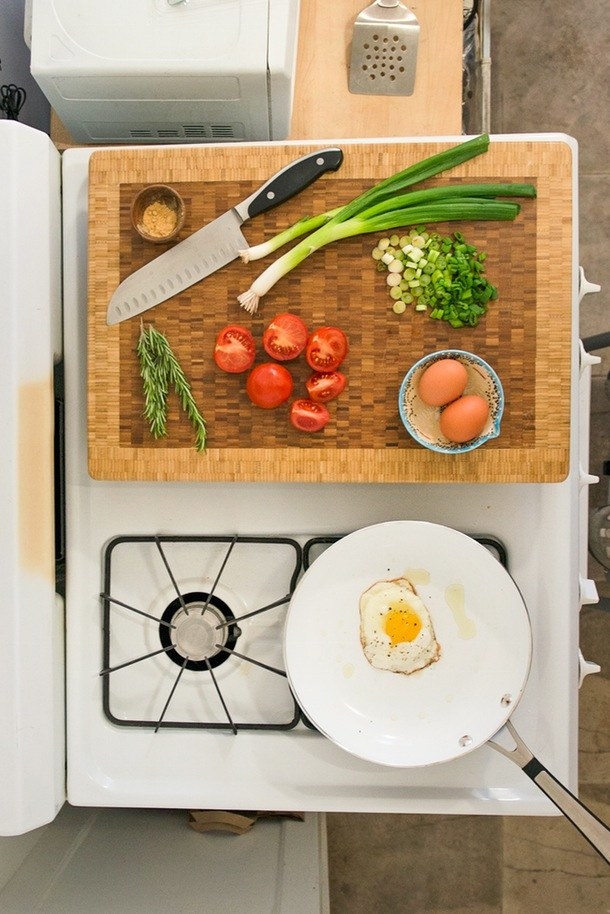 6.
If you really don't think bullet journaling is for you, try a to-do list organizing app like Planner Pro.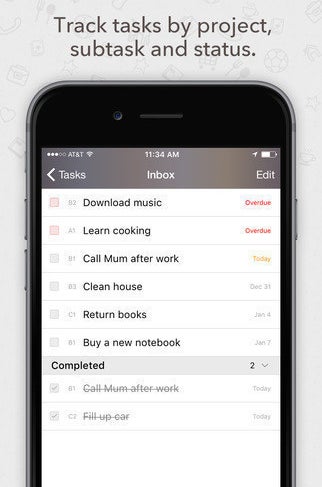 7.
Help your kids learn to get manage their time by color-coding a basic wall clock.