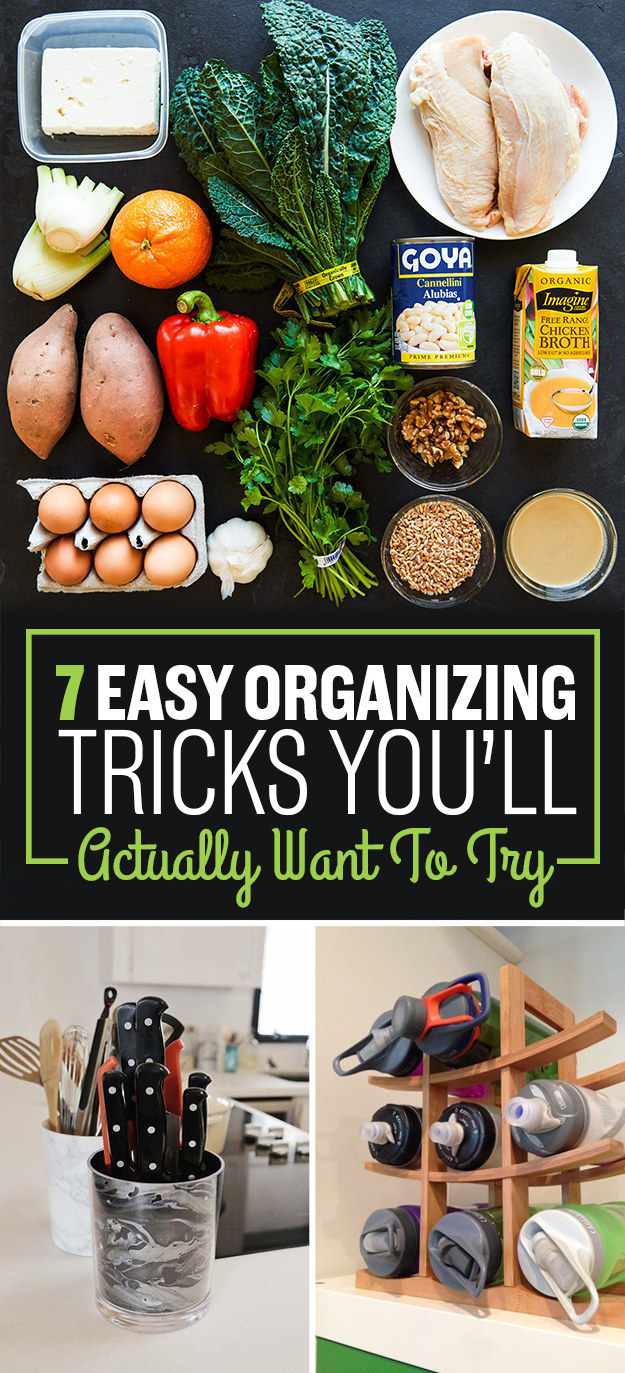 1.
Fill an empty container with rice to make a cheap countertop knife holder.
This tutorial uses black rice and shows you how to make that black and silver marbled paper. But it's also easy to simplify! Use a Mason jar, a large empty tin can, a vase — whatever you like best. Then fill it with whatever rice you have on hand.
2.
Transform a drawer into a shoe cabinet with the help of four tension rods.
The tutorial is for kids shoes, but if your drawer is deep enough, you can definitely make this work for your shoes too.
3.
Put together a week's worth of healthy lunches on Sunday night.
4.
Turn an old project display board into a homemade folding board.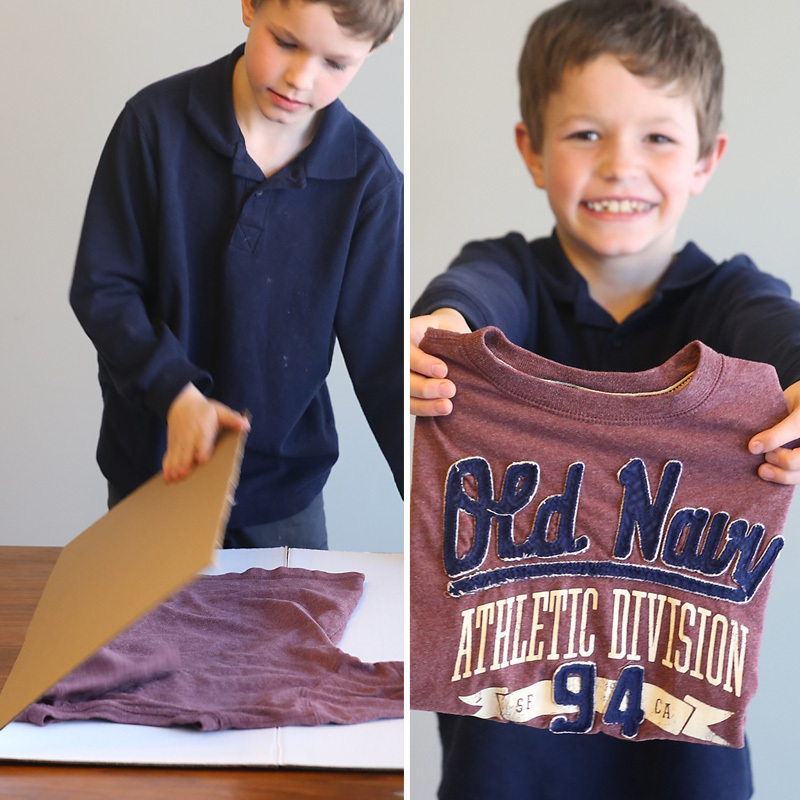 5.
Download an app that will help you organize all of those photos on your phone.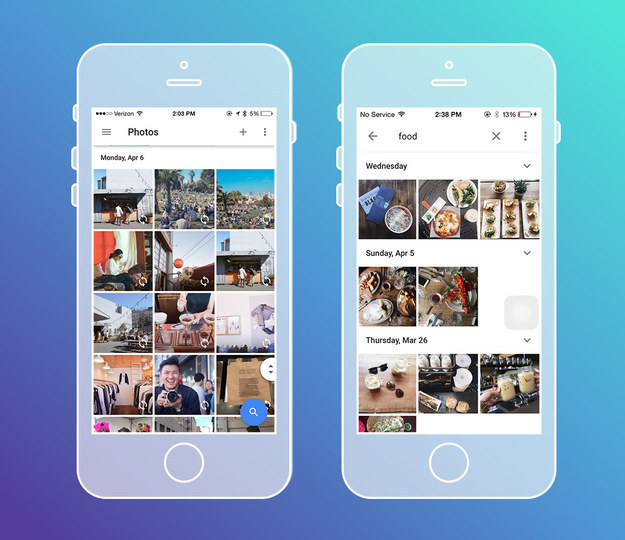 6.
Hang up a $12 knife rack in your bathroom to hold all of your tiny metal tools.
7.
Make it easier to grab your reusable water bottles by storing them on a wine rack in your cabinet.