We hope you love the products we recommend! Just so you know, BuzzFeed may collect a share of sales or other compensation from the links on this page. Oh, and FYI — prices are accurate and items in stock as of time of publication.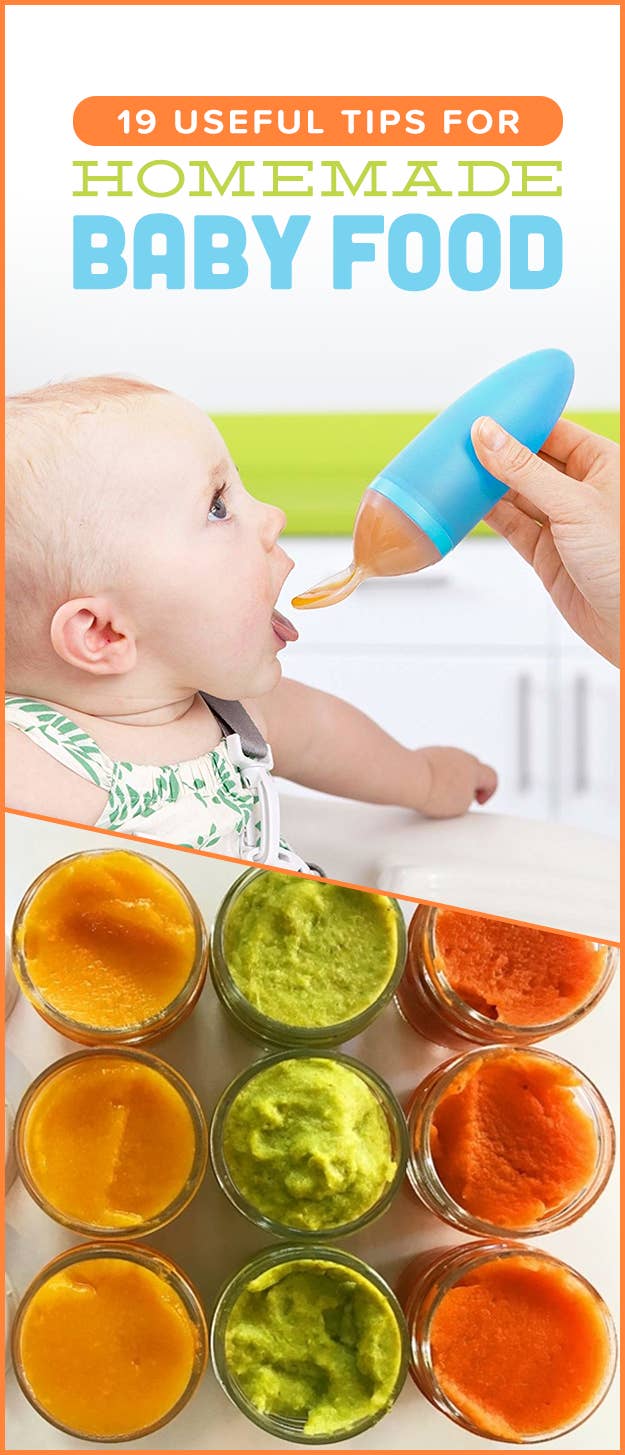 1.
When your baby's less than six months old, start with tastes of cooked fruits and vegetables.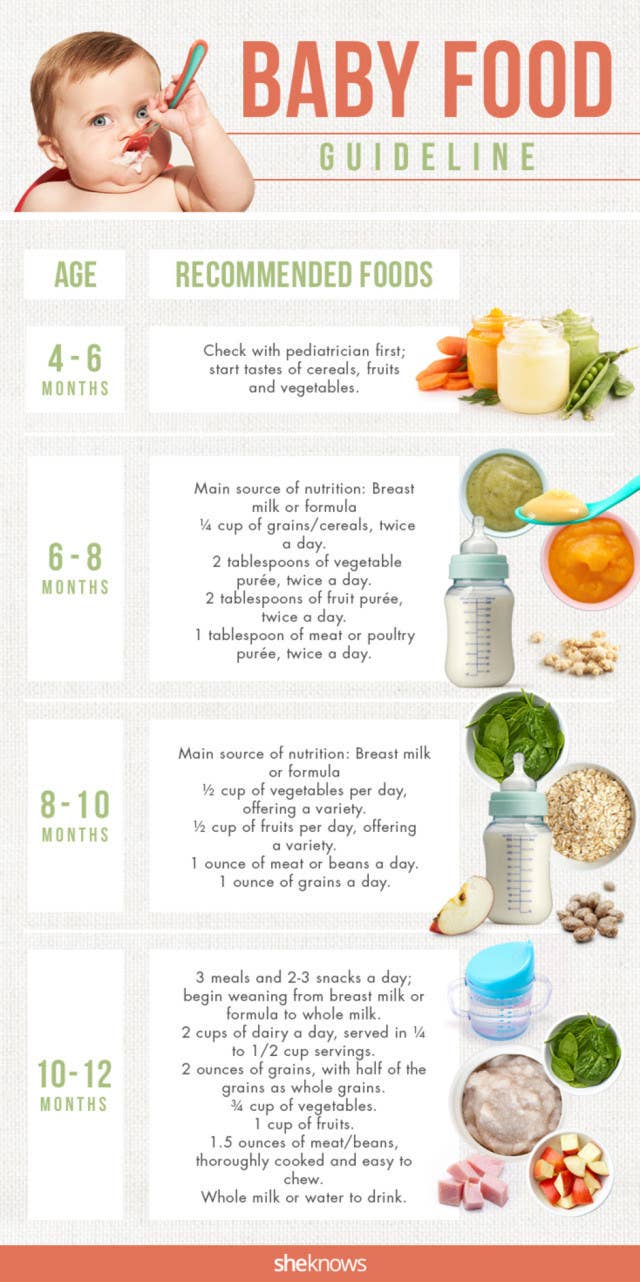 2.
And remember that every baby develops on their own timeline — and you by no means ~must~ make big batches of organic baby food to freeze.
3.
But if you are going to make it yourself, bulk prep's probably the easiest and most time-efficient way to go.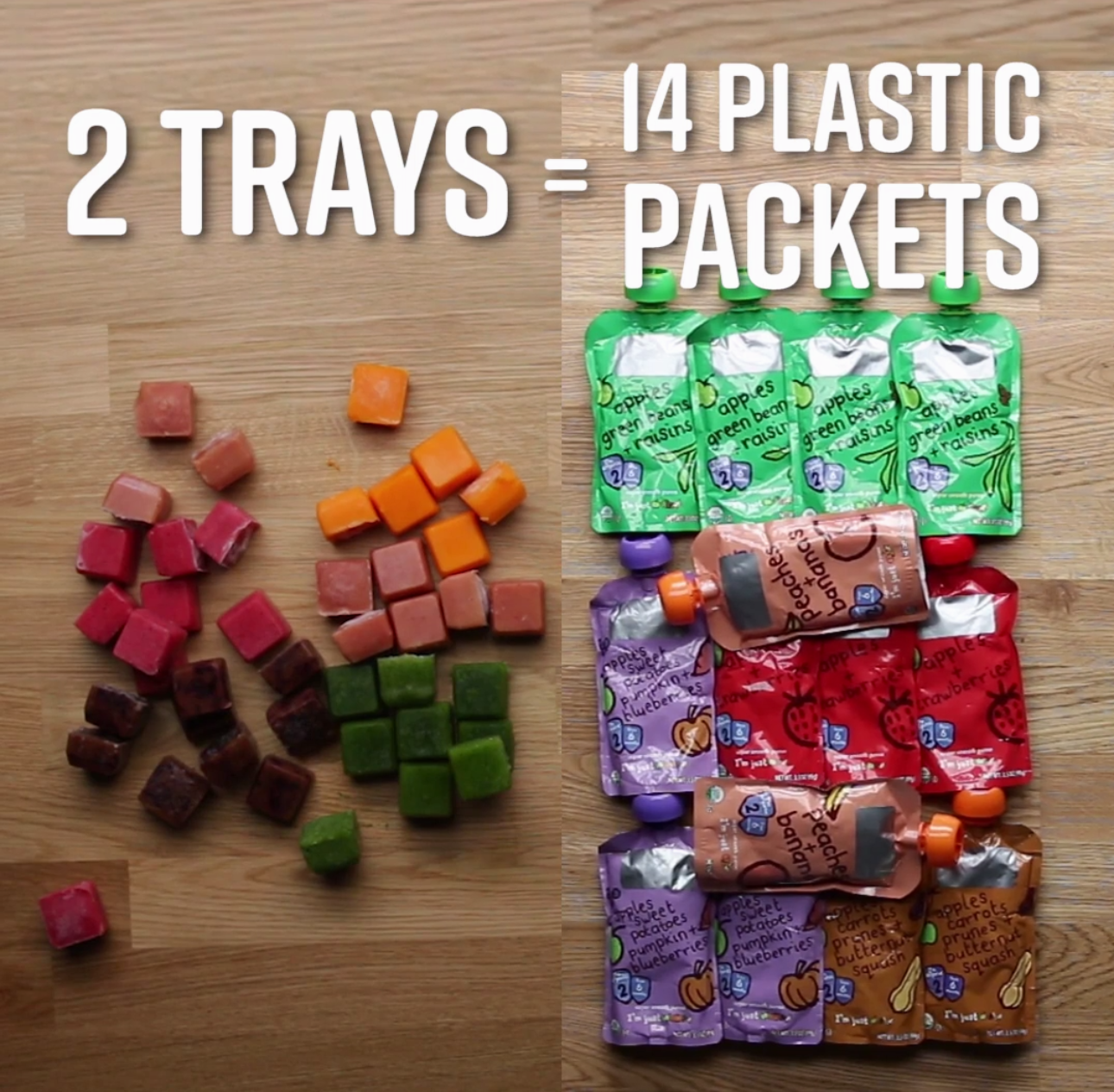 4.
To help pinpoint any possible allergens, only introduce a new food every two to four days.
5.
It's totally legit to use most frozen produce to make baby food, as long as you fully cook it first.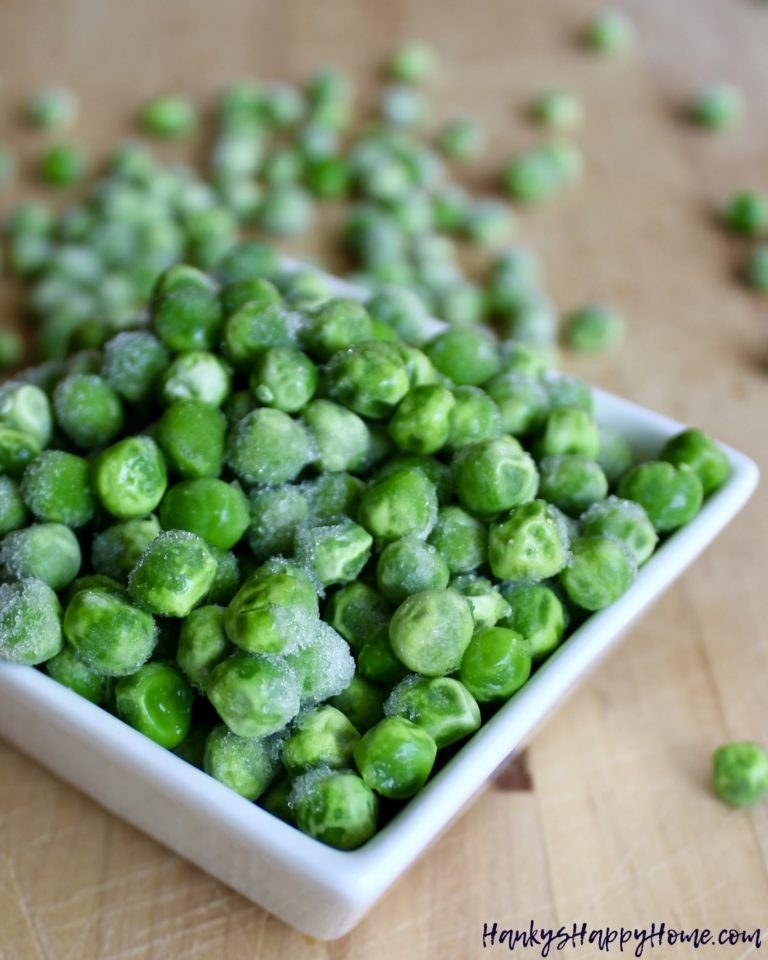 6.
Whether it's frozen or fresh, you'll need to boil, steam, roast, or otherwise cook most veggies you plan to purée.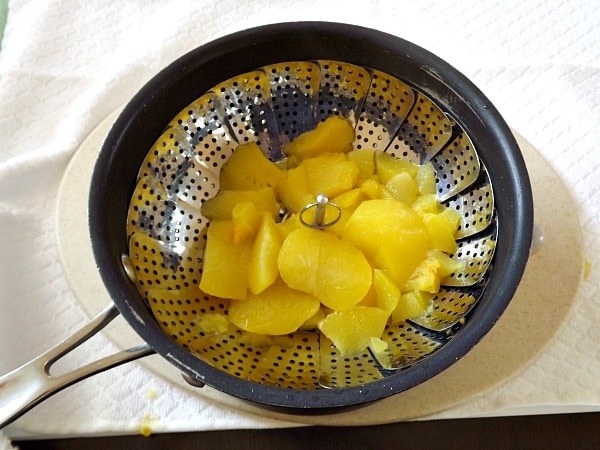 8.
Once you've cooked the food, use a single-serve blender to make quick work of pureés. (Or stick with the blender or food processor you already have!)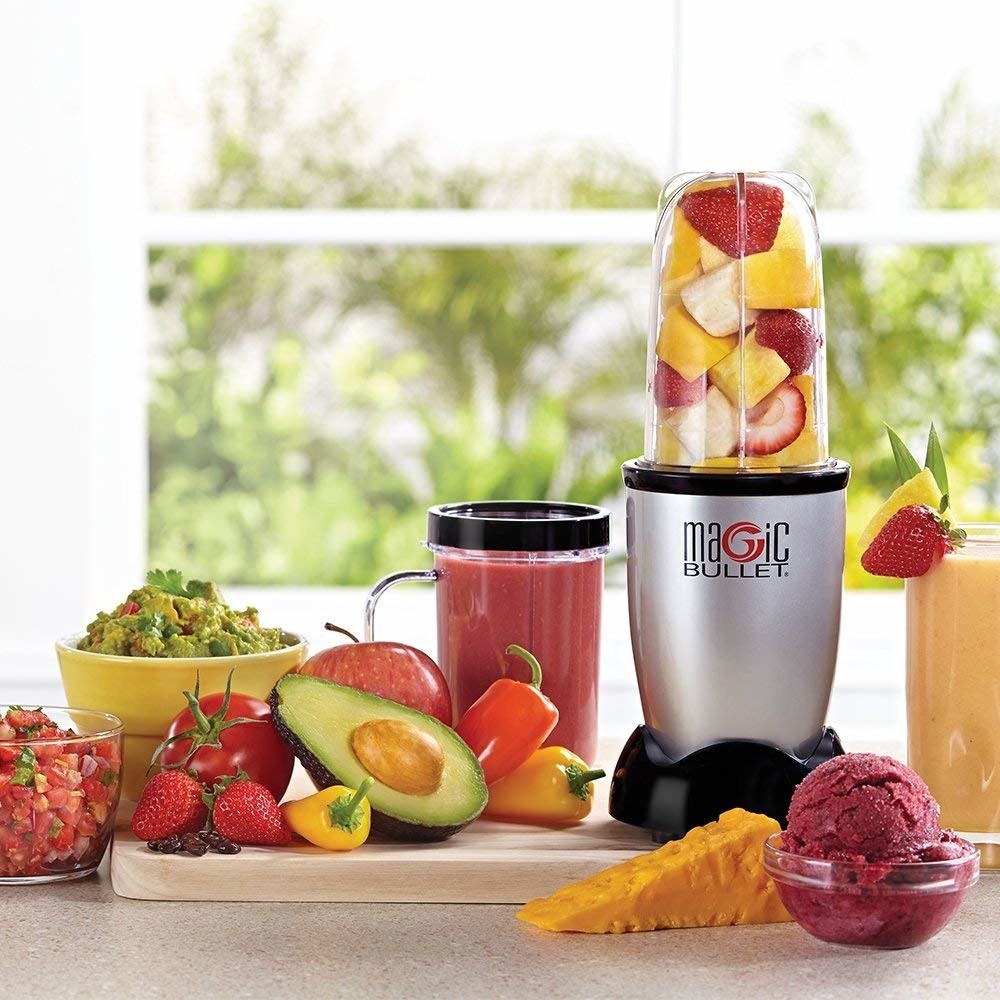 9.
Whatever appliance you use, make sure you blend/process the food long enough that it's truly completely smooth — and add a little water, apple juice, or breastmilk/formula to thin it, especially when your baby's still in "stage one".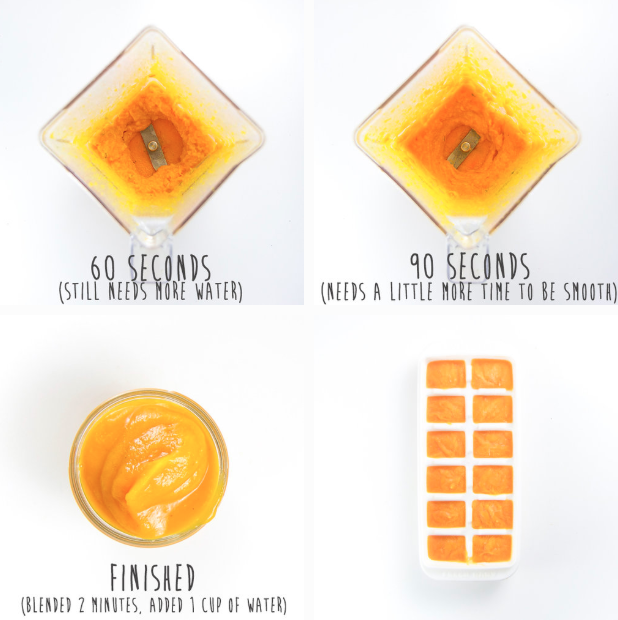 11.
If you want to be extra precise about it, a sandwich bag makes it easy to portion the purée.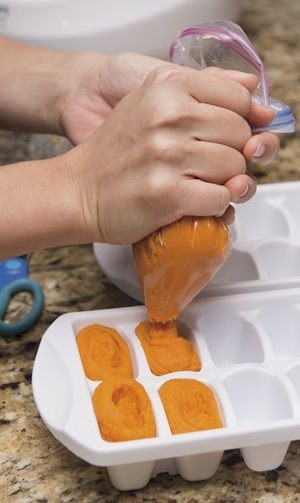 12.
Once the food's completely frozen, simply pull it out of the trays and keep 'em frozen in Ziploc bags labeled with the date.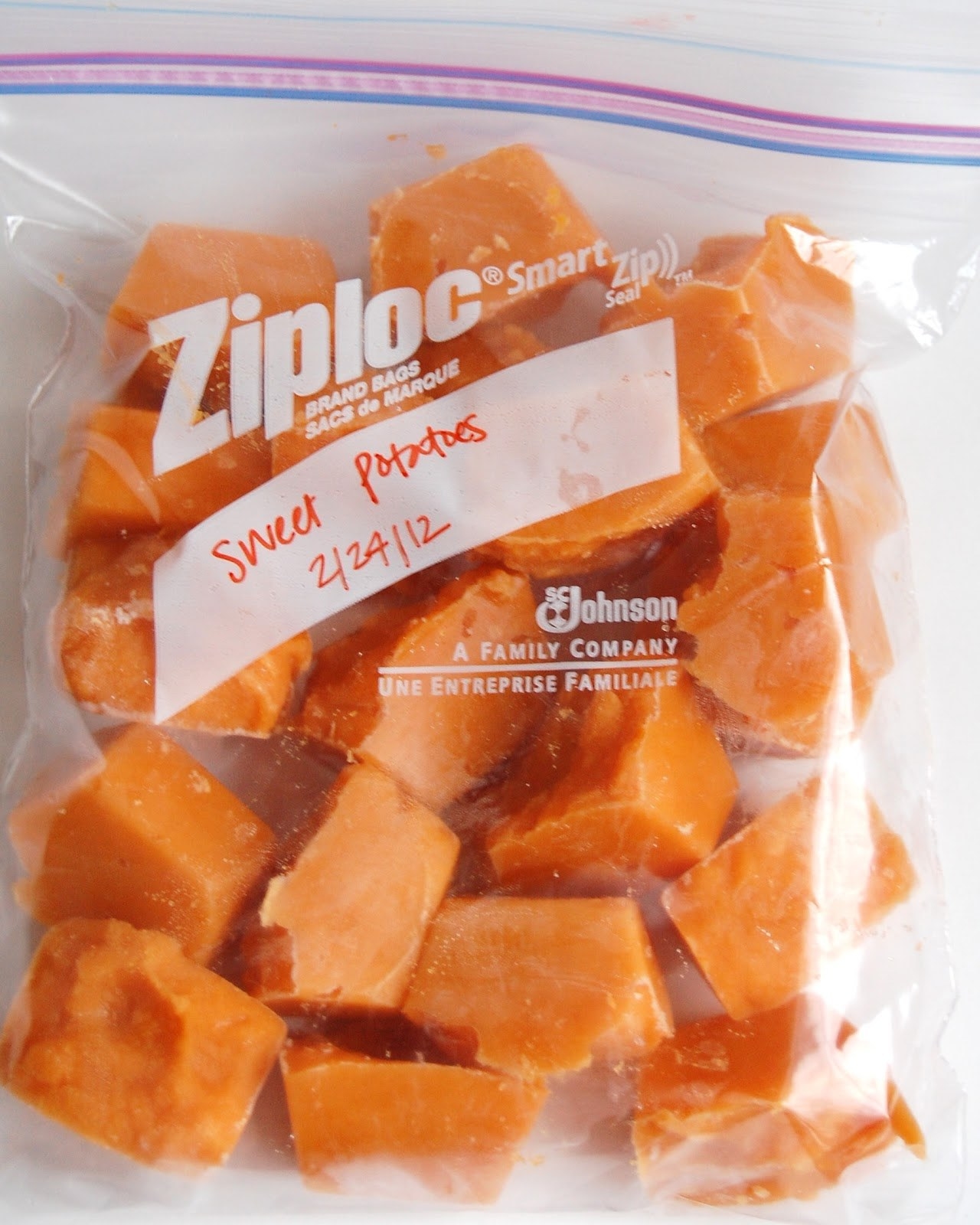 13.
If ice cubes aren't for you, you can get the same convenience of those grab-and-go baby food pouches by making your own with this simple squeeze station.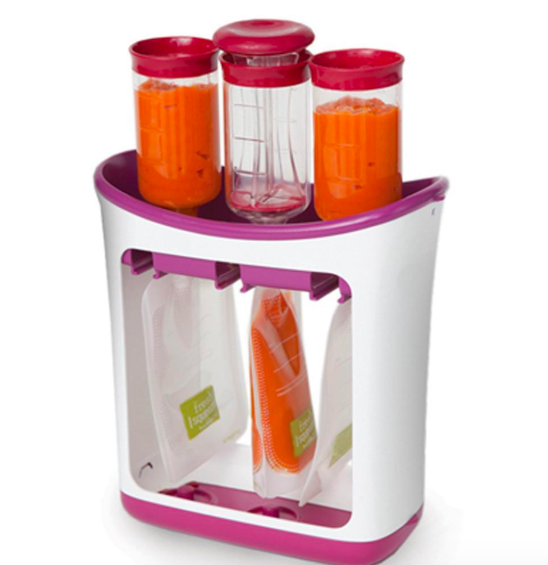 14.
Although you can use the tip of a (clean!) bulb sucker to refill an empty store bought pouch with your homemade food.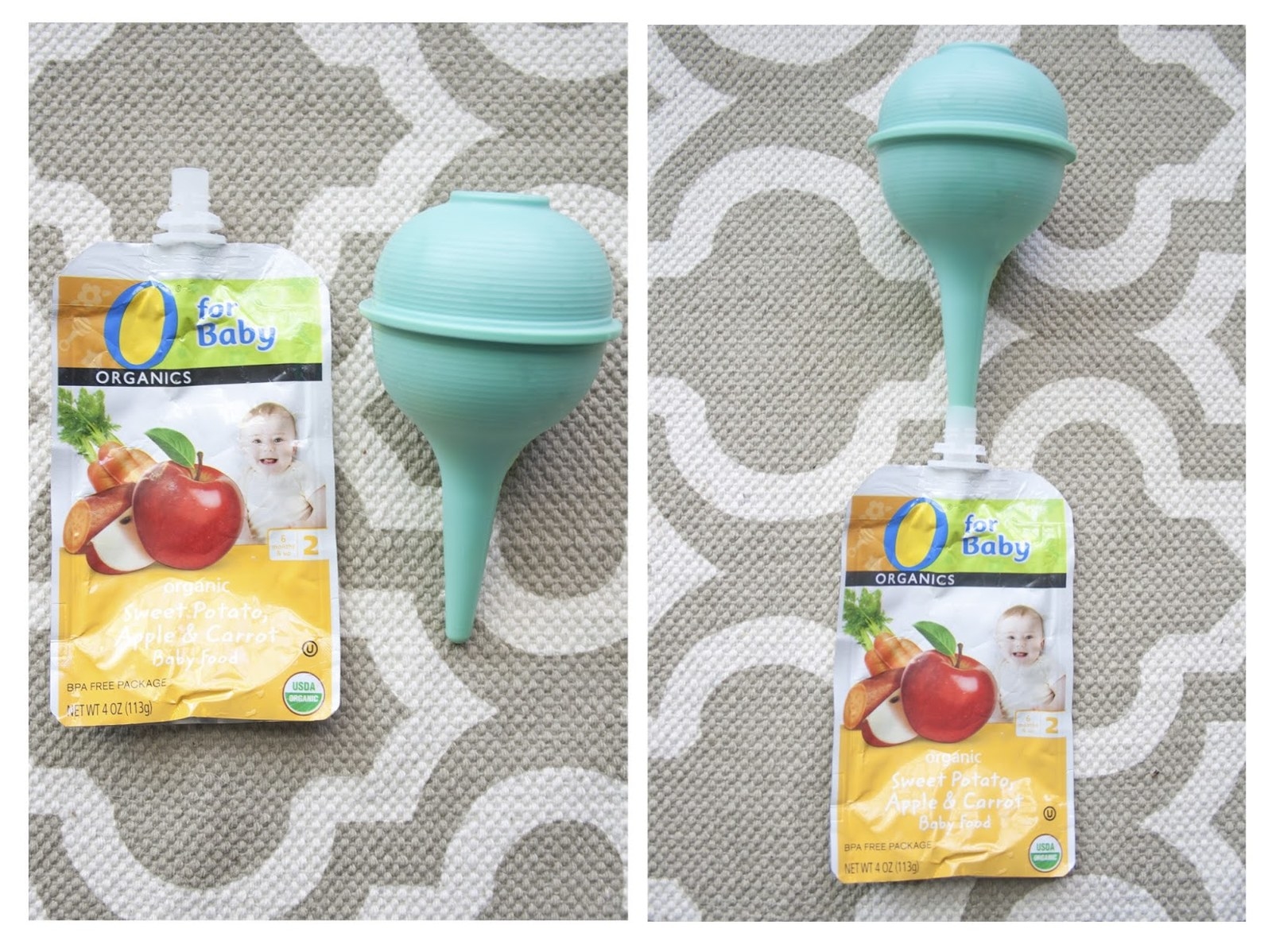 15.
Or just get a set of six washable, reusable pouches with secure double zippers that let you refill from the bottom.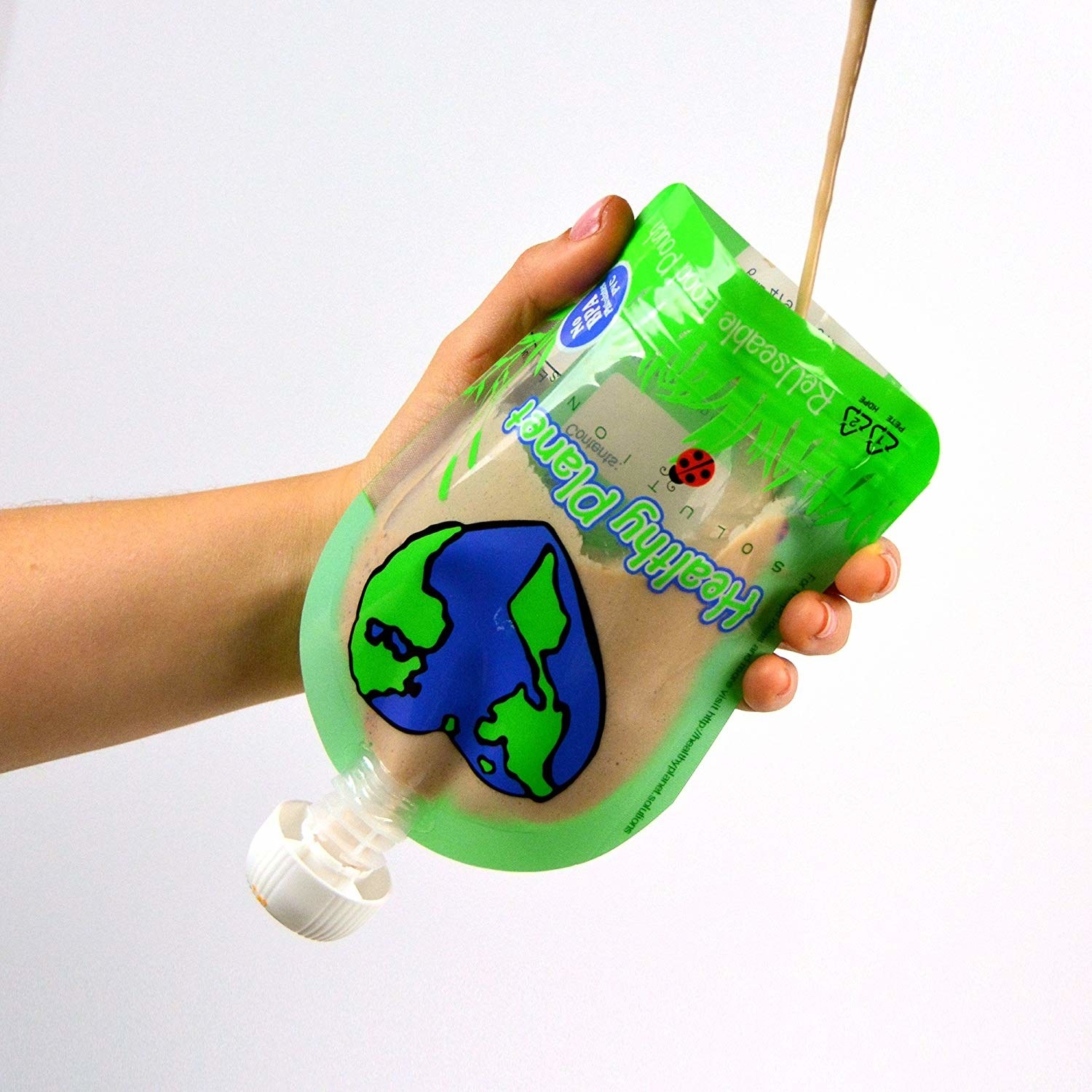 16.
You could also skip the pouches entirely, and use a refillable feeding spoon with a cap that makes it easy to fill, then toss in your diaper bag without a worry.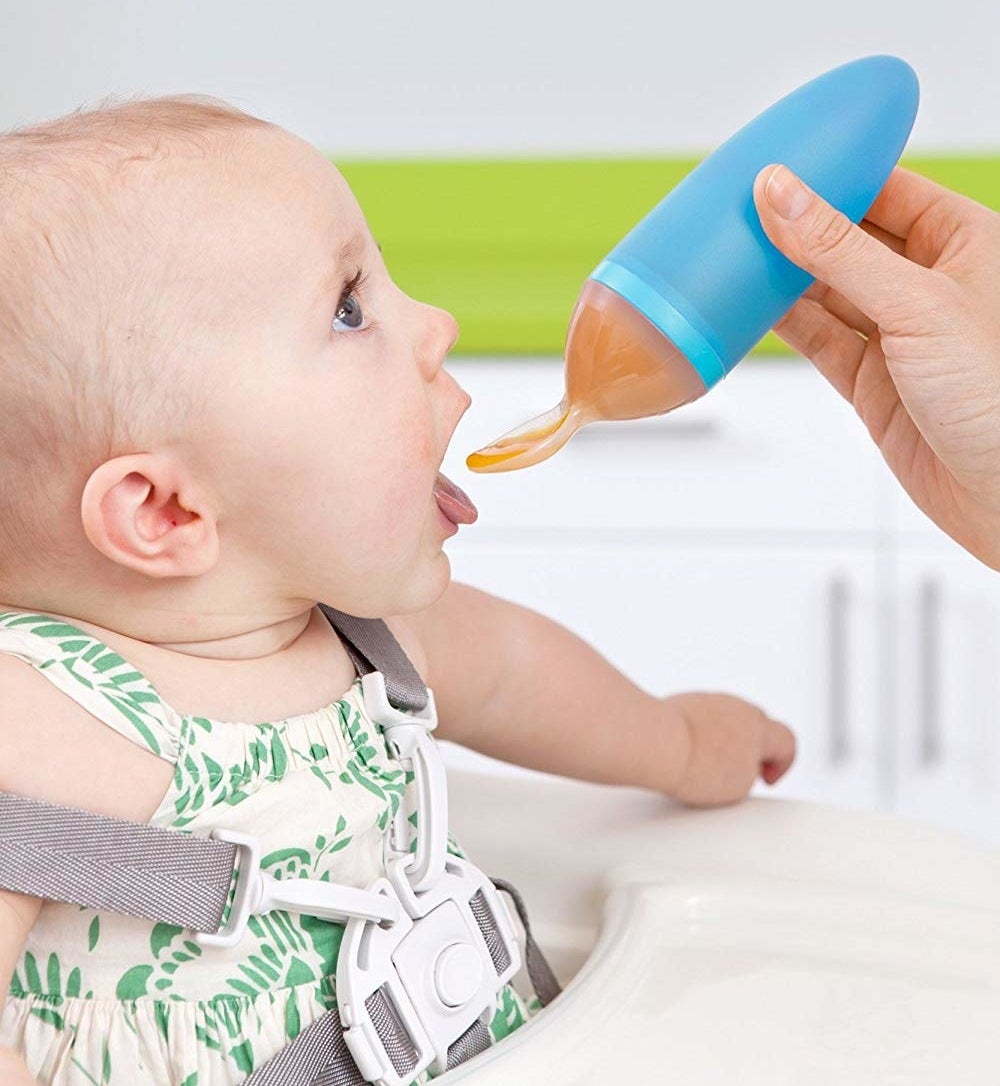 17.
Yet another option: store your single-serving purées in 4oz mason jars, which are dishwasher safe and easy to label with a little masking tape (and *definitely* use less plastic than other options).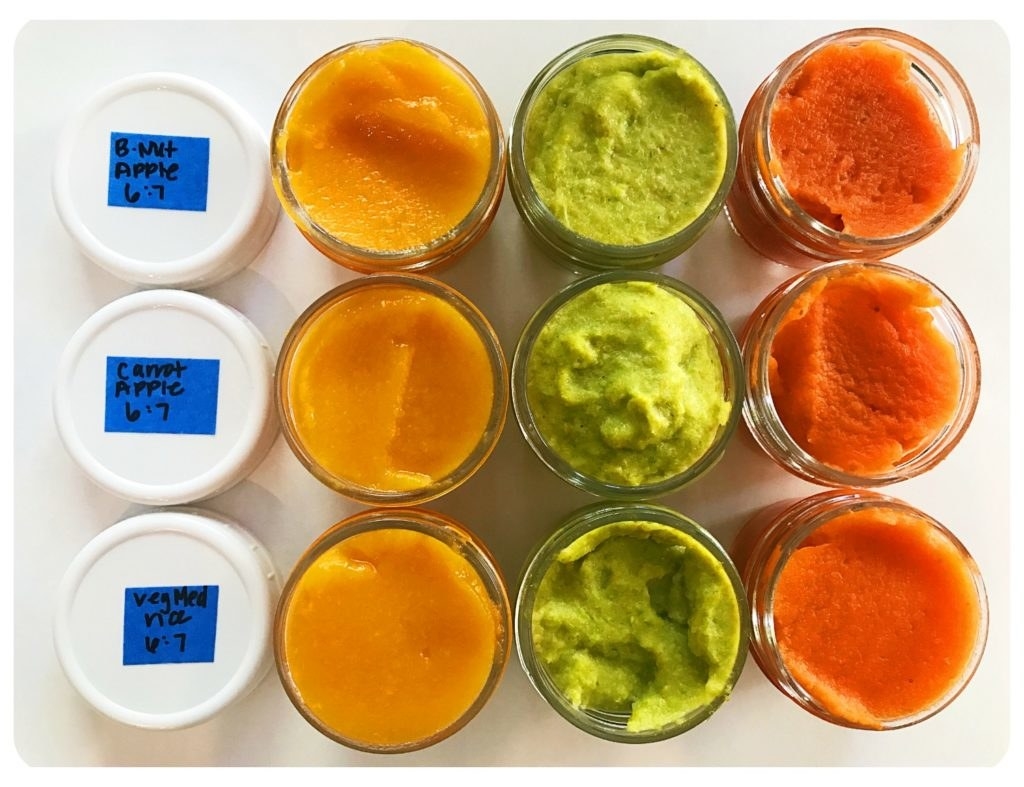 18.
Once you have a good rotation of different fruit and vegetable purées going, you can also start stirring in some mild herbs and spices to help nurture and grow your baby's ~palate~.
19.
As your baby gets a little older, you can also start introducing meat, poultry, and fish purées, if you want.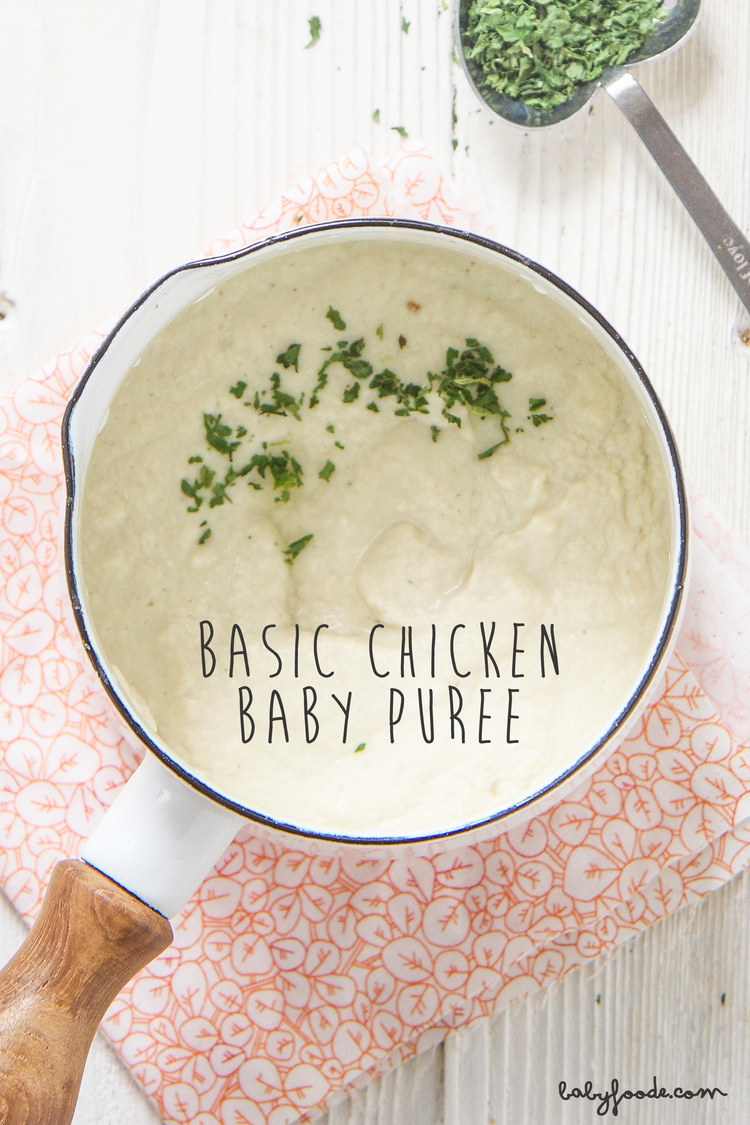 Before you know it, you'll be cutting itty-bitty bites of completely solid food (and finding Cheerios stuck in the weirdest places) because time flies!