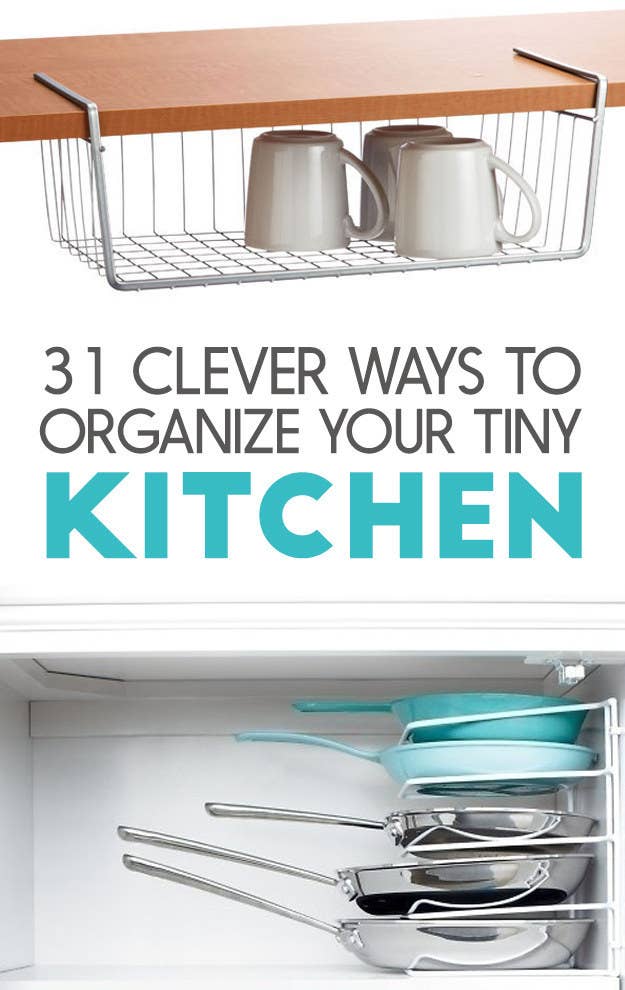 2.
Keep an over-the-sink cutting board handy to temporarily expand your counter space. 3.
Maximize your under-sink storage space with a pocket organizer. 5.
You can also repurpose old magazine holders as Ziploc bag and aluminum foil holders. 6.
If you're a go-big-or-go-home type, invest in a rolling shelf system. 7.
Create extra counter space — and keep everything nice and dry — by buying an over-the-sink shelf.
8.
Give the bare sides of cabinets (like those that face your sink) a purpose. 9.
If cup and glass storage is at a premium, you can also install small shelves. 10.
If space above your sink allows, you can hang a simple rail from your ceiling. 11.
Hang corkboards on the inside of your cabinet door to take advantage of every bit of space. 12.
Keep measuring equivalents and measuring cups handy with some hooks, chalkboard paint, and a chalk marker. 13.
You could also hang a sheet of tin on the inside of your cabinets to create a magnetic spice rack. 14.
Naturally, a magnetic spice rack would also work well on the side of your fridge. 15.
This version uses baskets instead of individual jars. 16.
Use screw-hooks in the top of an awkward corner cabinet to turn it into a pot rack. 18.
Use Sugru (a moldable glue that sets into silicone rubber) to make customized pot lid holders on the inside of your cabinets. 19.
The insides of cabinets are also great places to put hooks for rags, gloves, and pot holders.
20.
Put shelves on top of your shelves. 21.
OR put shelves UNDER your shelves. 22.
Make it easier to find the pan you need by stacking them using pan dividers. 24.
Make up with shelves what you might lack in cabinets. 26.
If you have the space, a kitchen cart can serve multiple purposes. 27.
Even a small, narrow rolling cart can majorly up your storage. 28.
Hang pots and pans somewhere up high.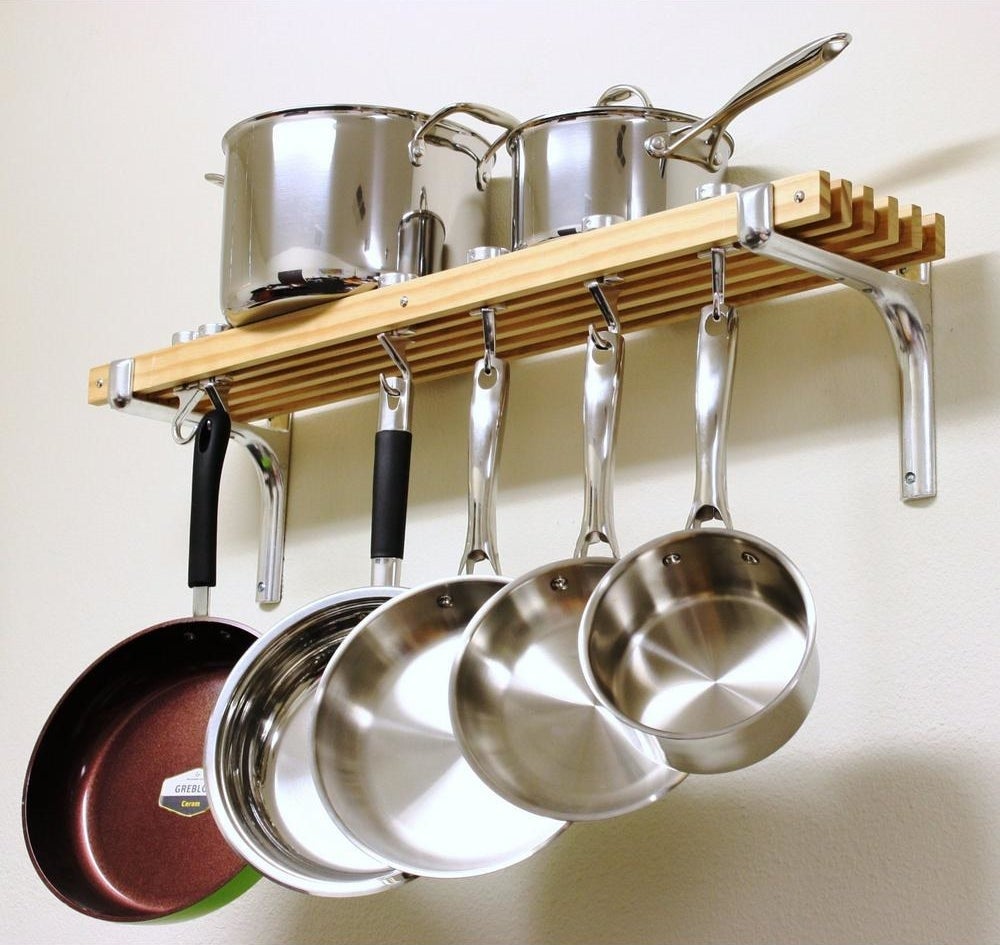 29.
Make yourself a pegboard wall organizer. 30.
Line the area right underneath the ceiling with shelves, especially if your cabinets don't reach all the way up. 31.
Skip the counter-hogging knife block in favor of a magnetic knife strip, especially if counter space (and drawer space) comes at a premium.