Here's An Easy Squirtle Costume Anyone Can Make
Part of the Pokémon costumes series. Go here for the full post!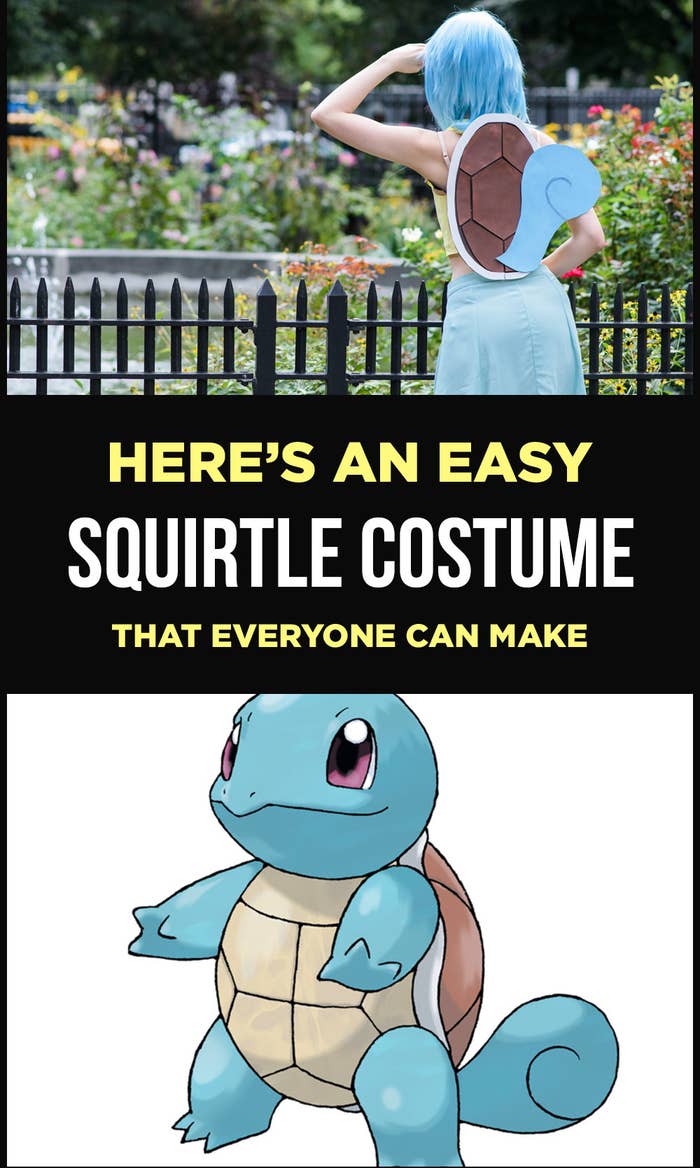 Here's what your costume will look like when it's finished: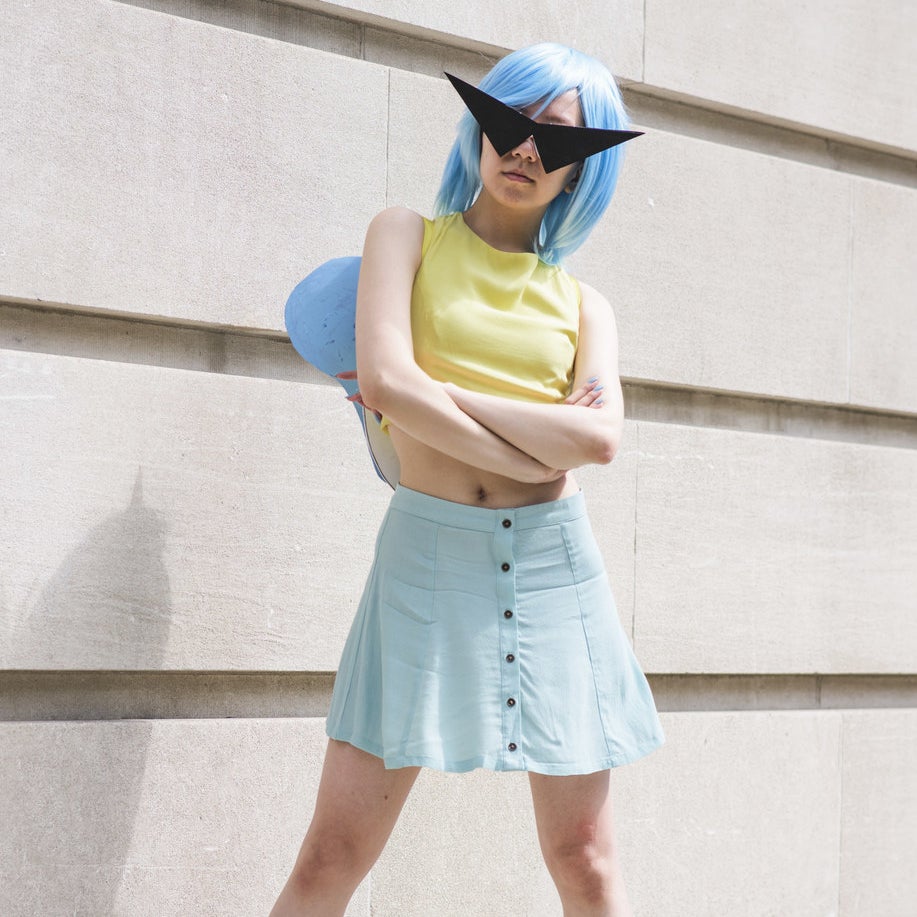 You're making the shell, and the tail and glasses are optional! Thanks to Arda Wigs for providing the Magnum Long Wig in Aqua.
1.
Gather your supplies: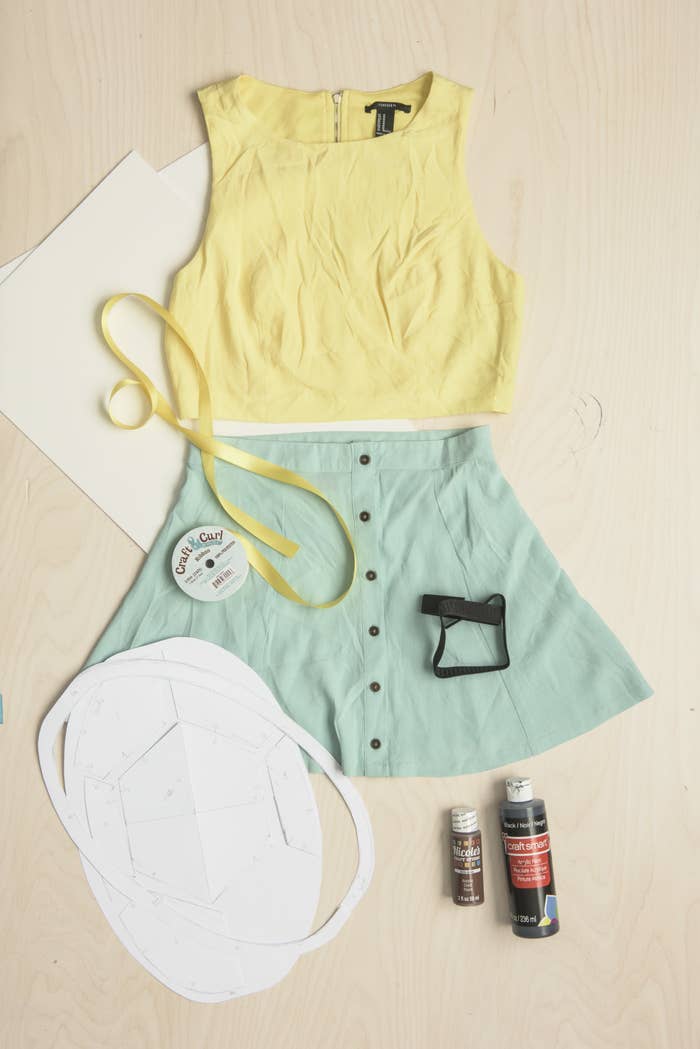 2.
Trace out all of the components of the shell, then paint it (click/tap on the individual photos throughout this post to get a larger photo and step-by-step instructions):
4.
And done! This is what the shell should look like.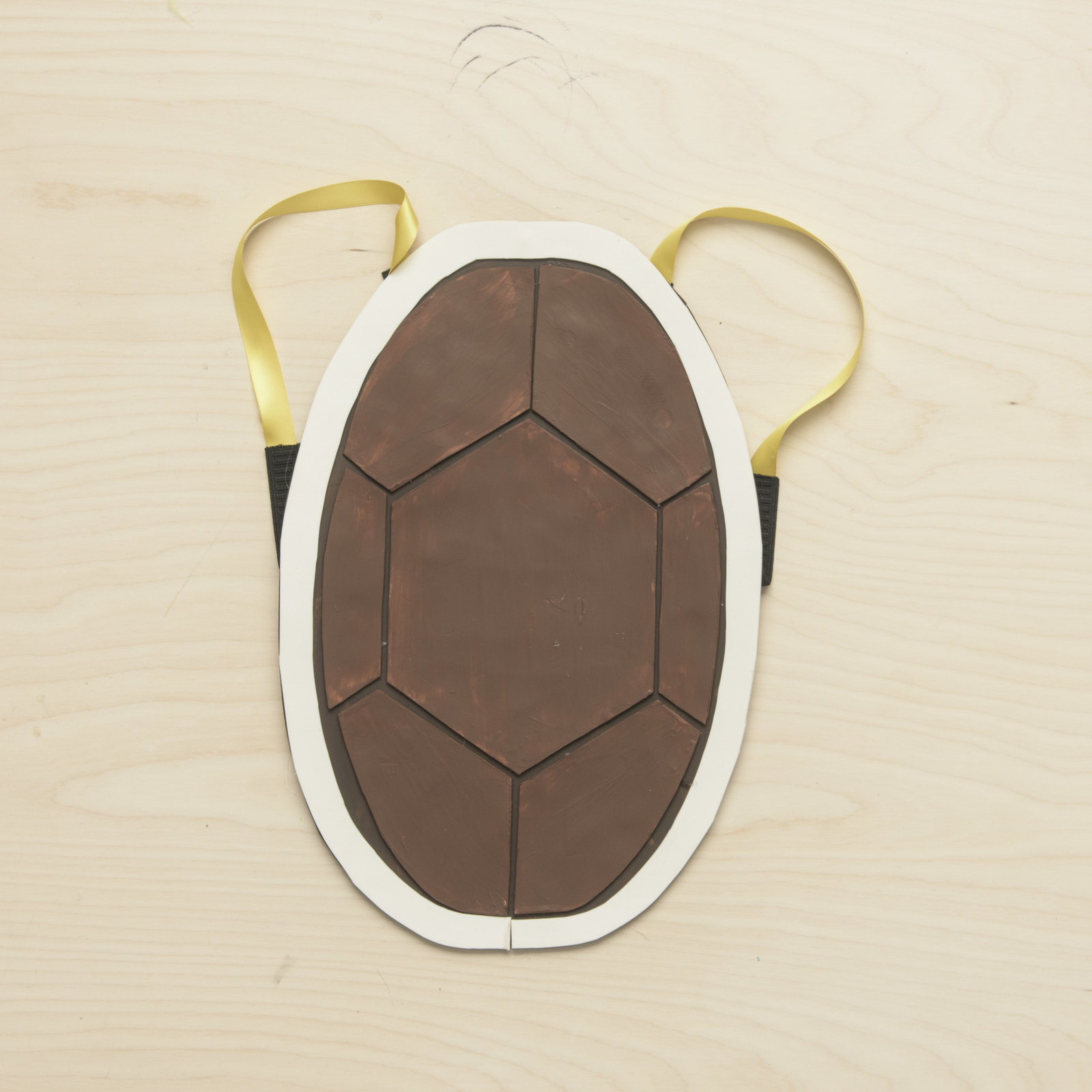 5.
If you want to include the tail — super optional! — use the template for making one of Vulpix's tails on pages 17 and 18 of the pattern PDF, and paint it blue instead of red.