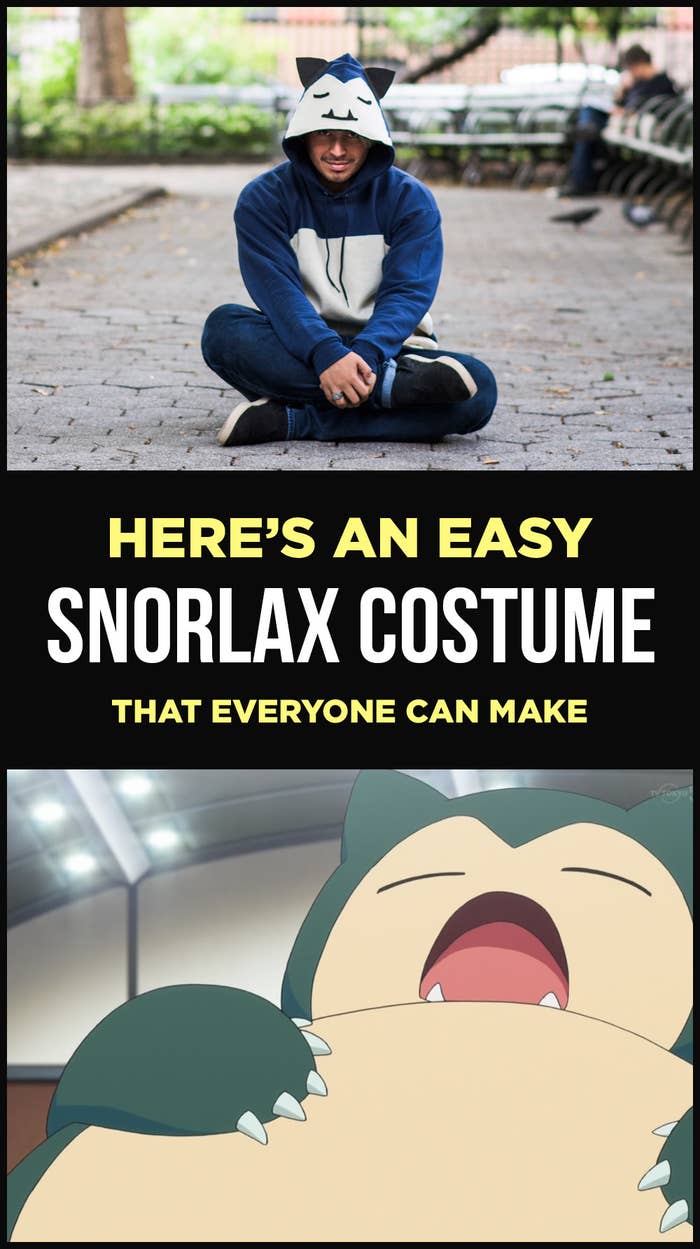 Here's what your costume will look like when it's done: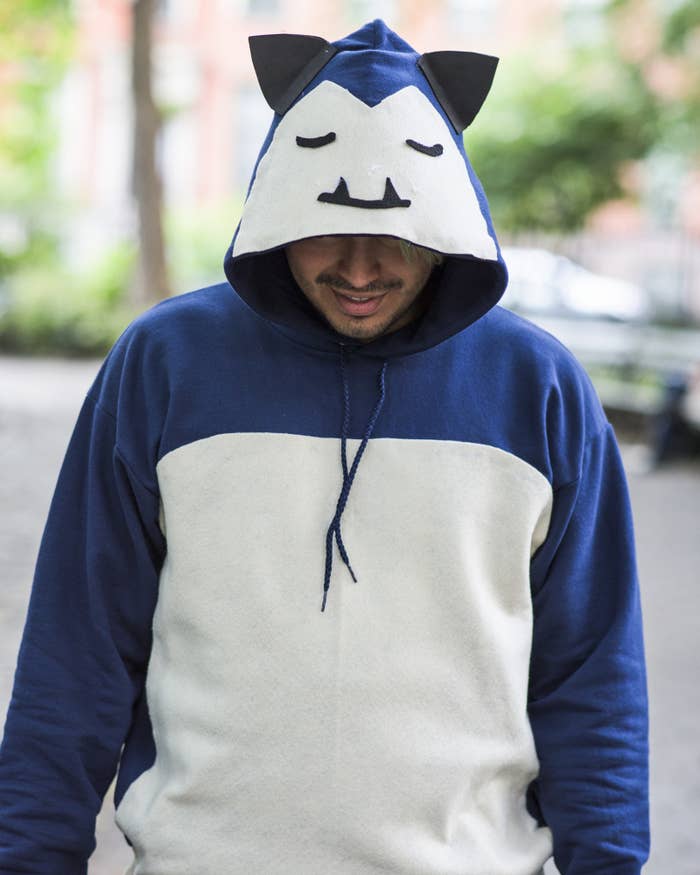 1.
Gather your supplies: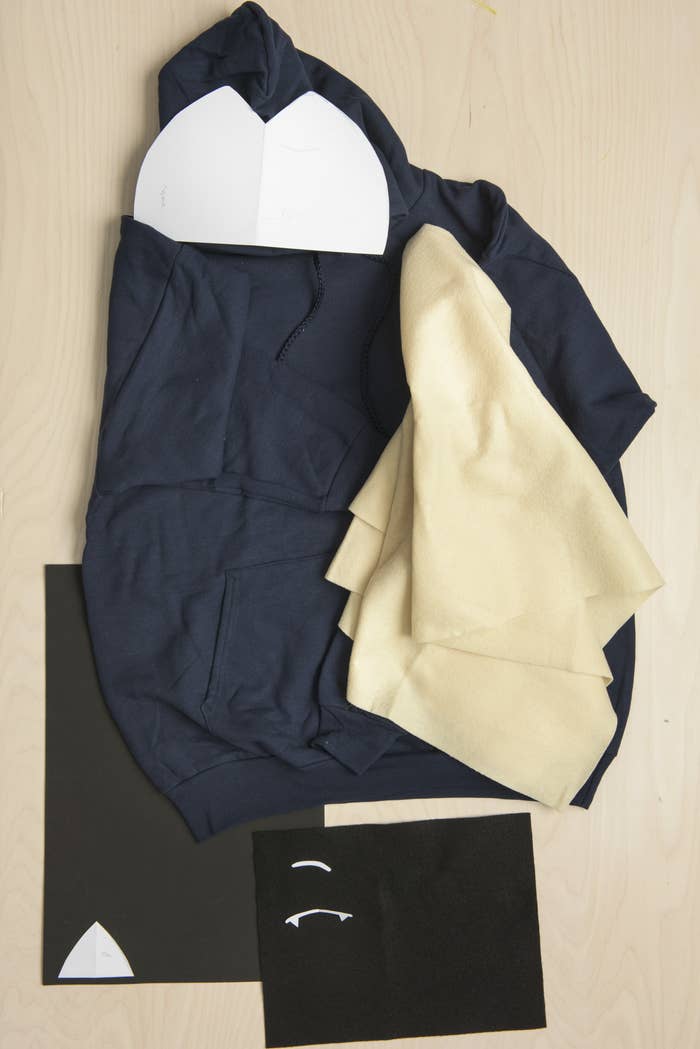 2.
Cut out all of the pieces of felt and foam that you'll need for the face and the ears (click/tap on the individual photos throughout this post to get a larger photo and step-by-step instructions):
3.
Lay the rest of the large piece of felt over the stomach of the sweatshirt, and approximate how you should cut it out:
4.
The final step is to glue on the face and then glue on the ears.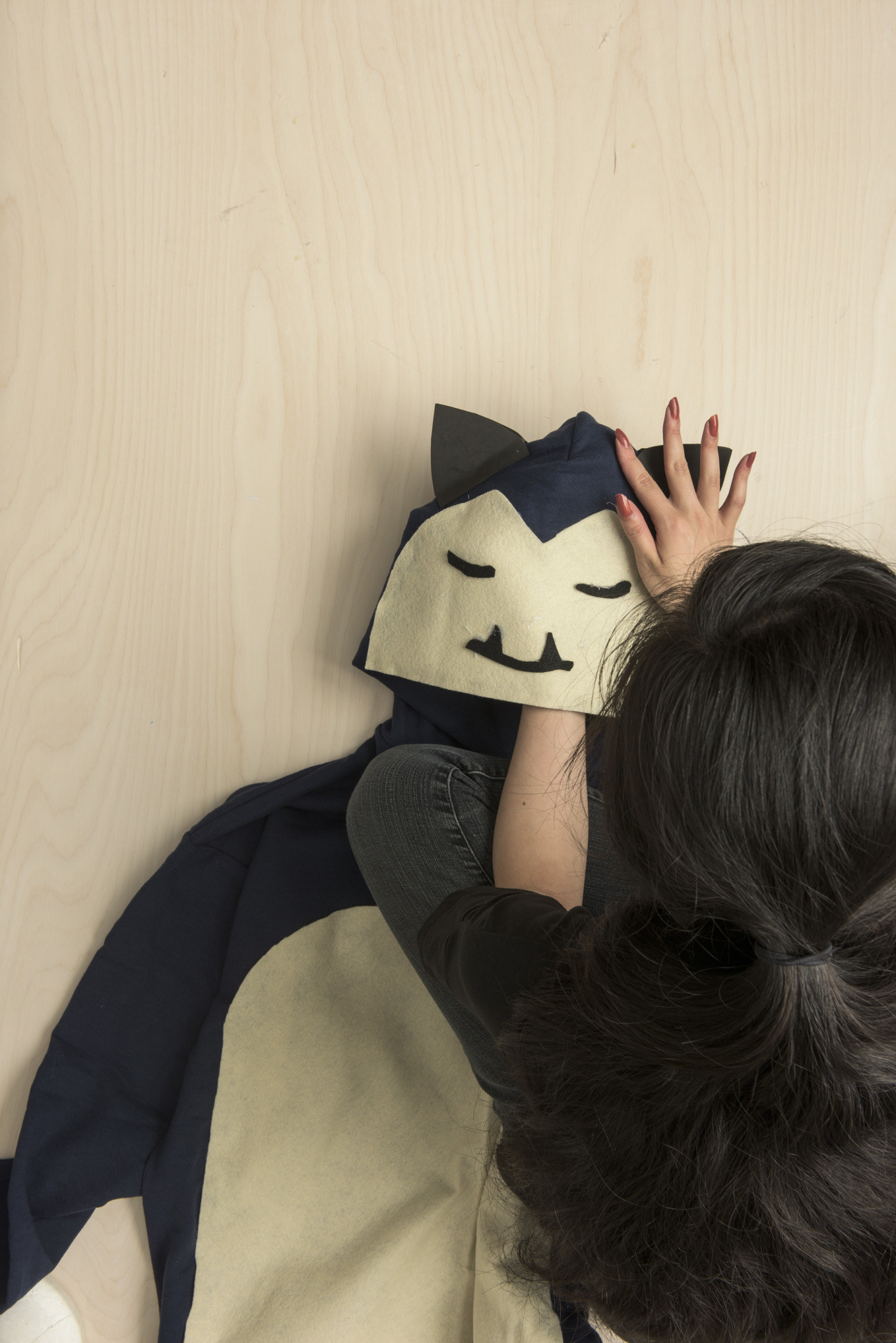 You're done! Here's another shot of what it will look like:
More of a Vulpix than a Snorlax? Find the directions for 14 other easy Pokémon Halloween costumes here.