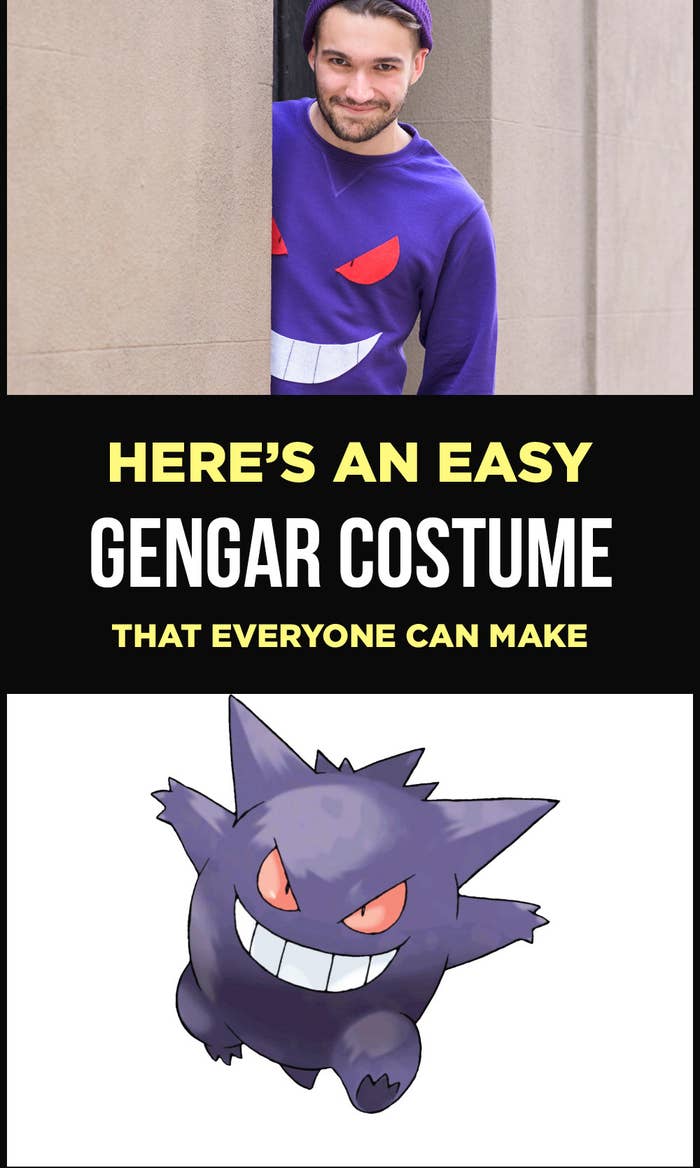 Here's what your costume will look like when you're finished: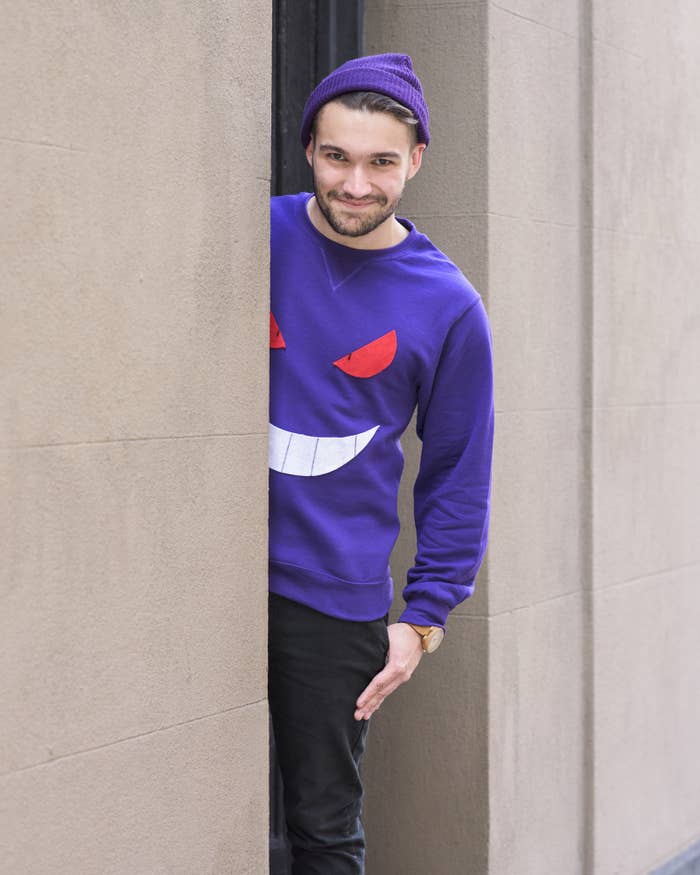 1.
Gather your supplies (click or tap to open the photos larger):
2.
Trace Gengar's two eyes on the red felt, and add the pupils with a little bit of Sharpie or paint pen: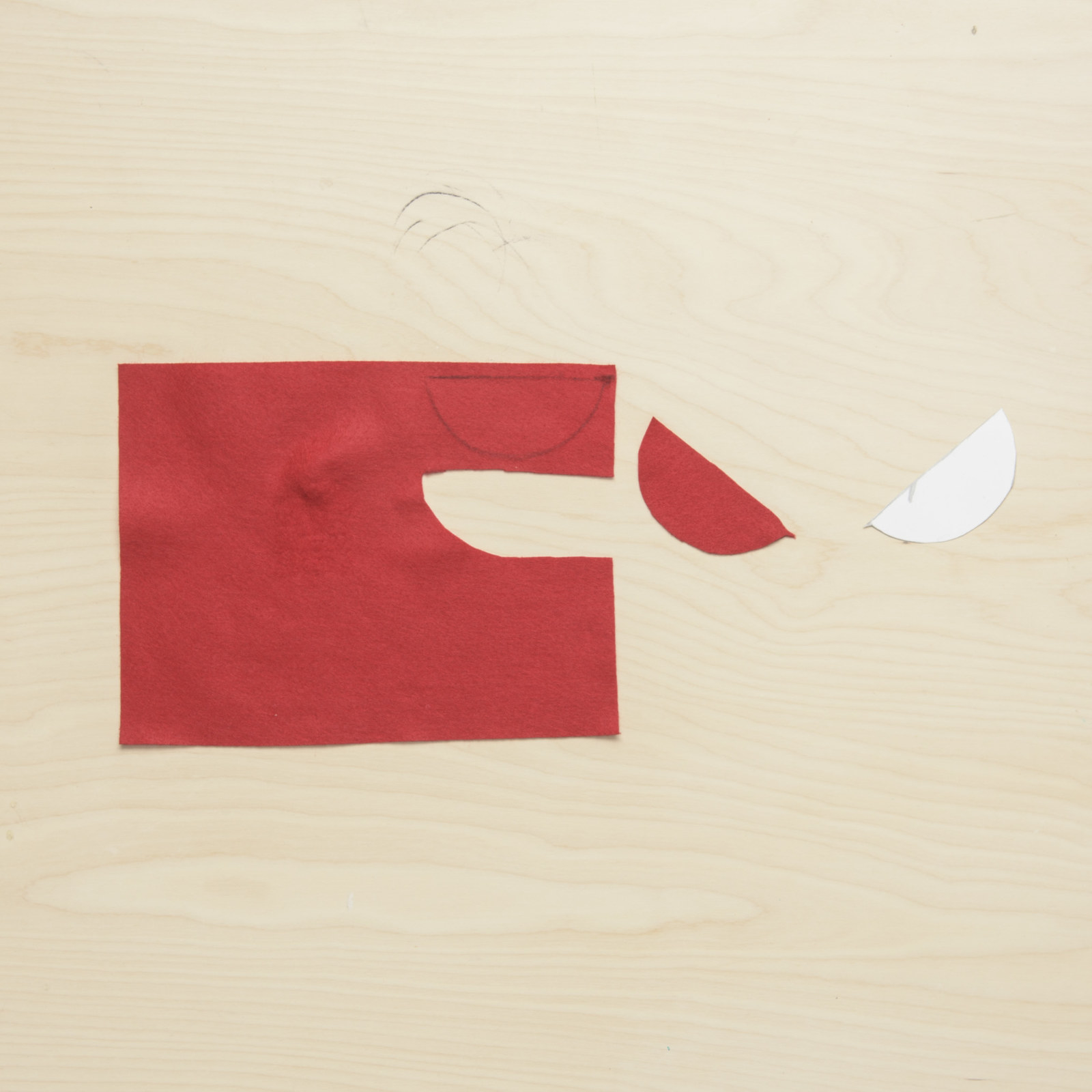 3.
Trace Gengar's mouth onto white felt, cut it out, then draw in the tooth lines using a ruler and a Sharpie (click/tap on the individual photos throughout this post to get a larger photo and step-by-step instructions):
4.
Hot glue the eyes and mouth onto to sweatshirt, and you're done!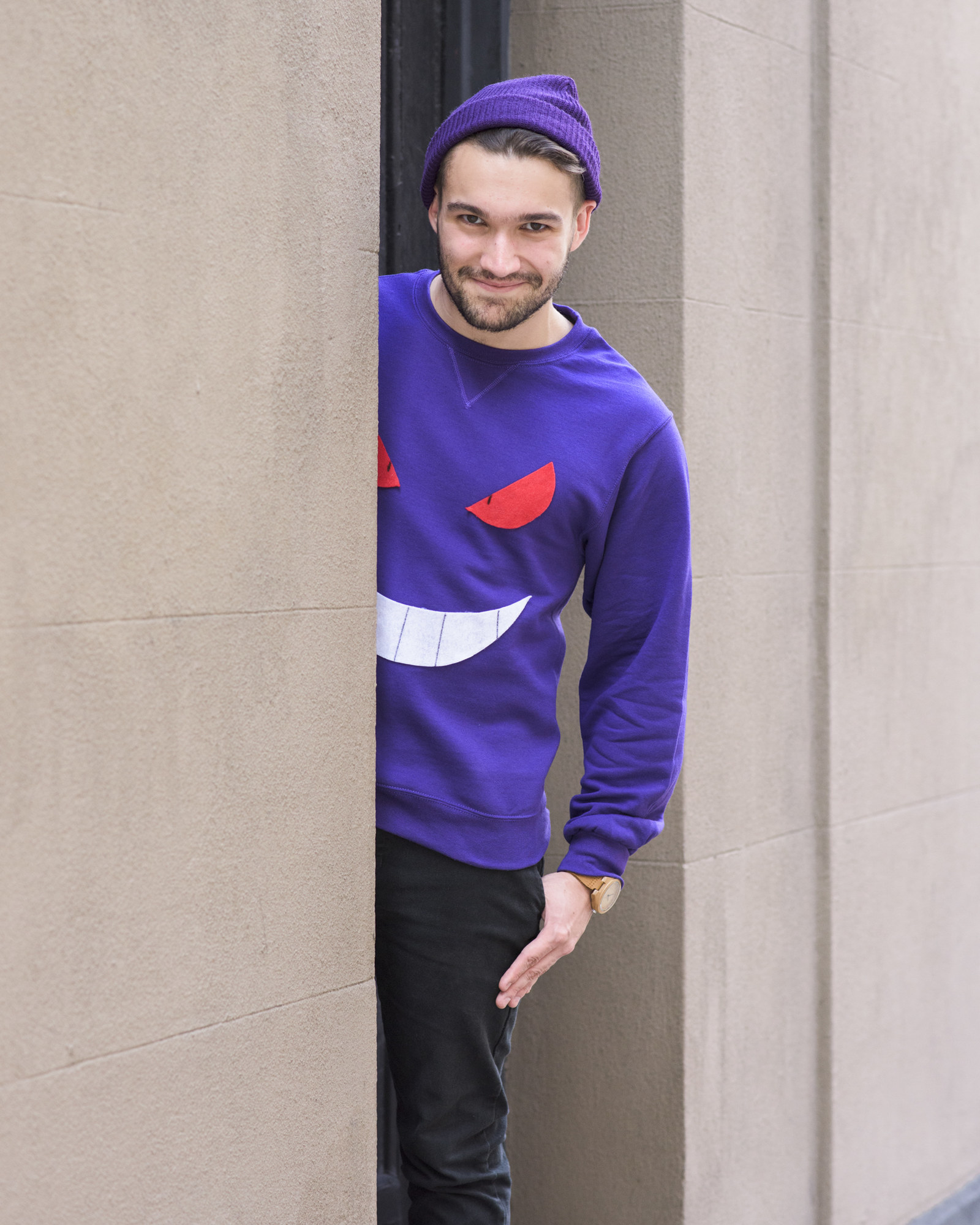 More of a Jolteon than a Gengar? Find the directions for other Eevee evolutions plus 9 other easy Pokémon Halloween costumes here.