Here's An Easy Charizard Costume Anyone Can Make
Part of the Pokémon costumes series. Go here for the full post!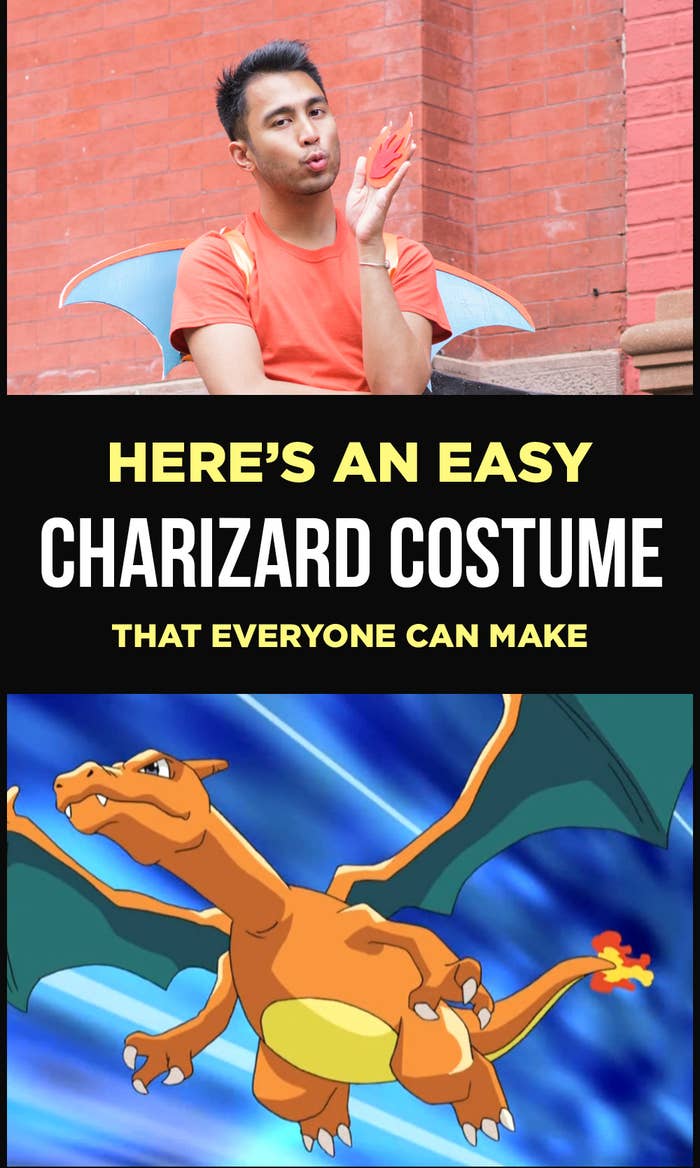 Here's what your costume will look like when you're done: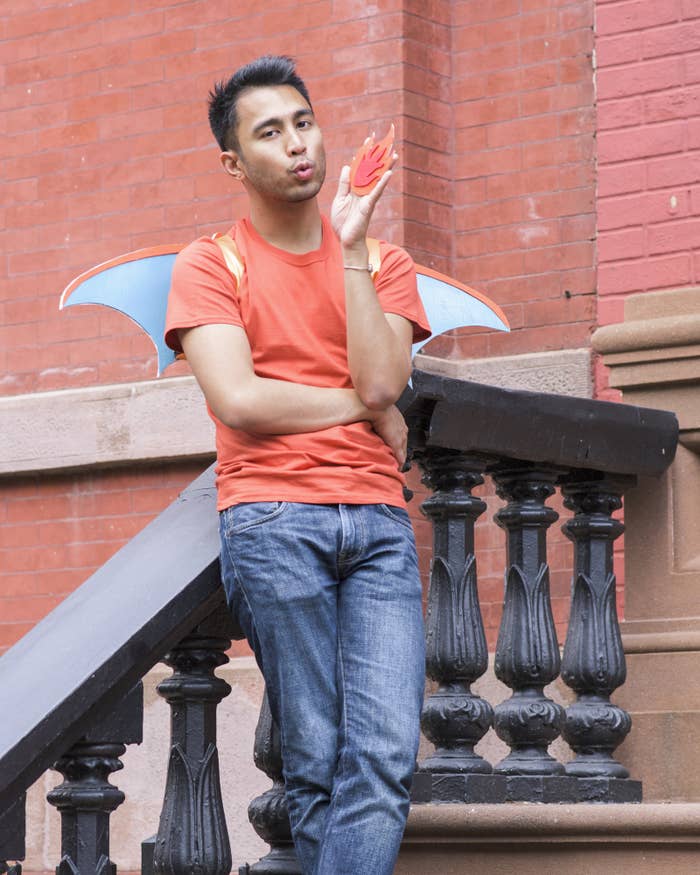 1.
Gather your supplies: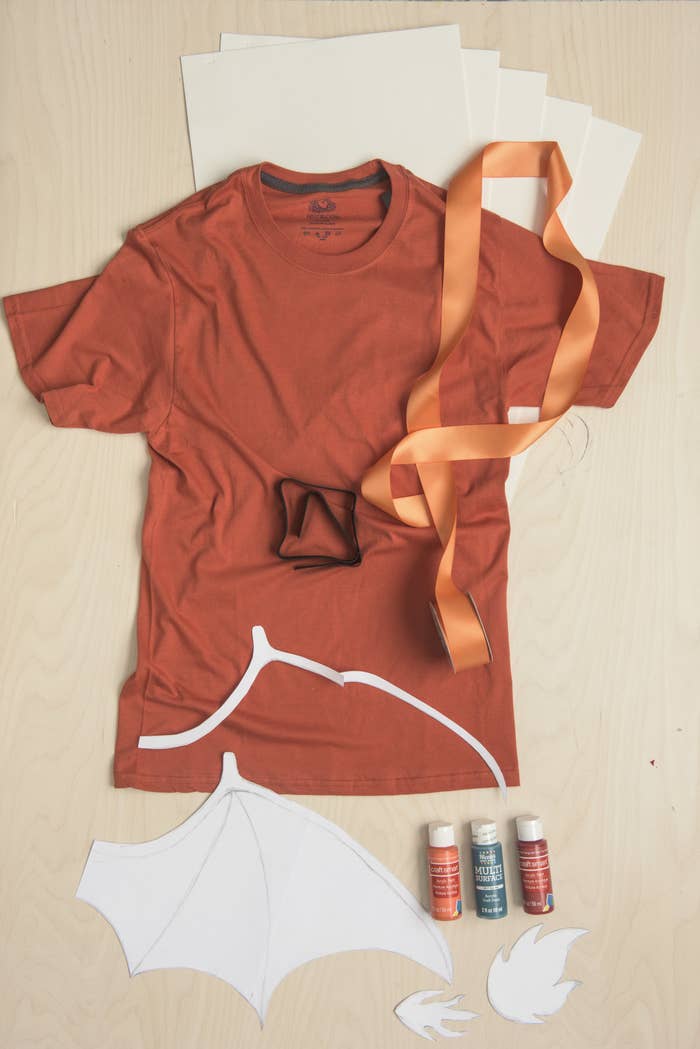 3.
After you have them traced...
# Cut everything out — you'll have 4 large pieces of wing (2 facing one way, 2 facing the other way), 2 small pieces of wing, plus 2 pieces of flame.
# Prime the wings, the second smaller pieces of wing, and the flame bits by pasting them over with a thick layer of Mod Podge. It helps prevent the paint from soaking into the foam. Let dry.
# Paint the back side of each wing orange, the front side of each wing blue, and paint the second, smaller pieces of wing orange.
# Paint the outer flame orange, and the inner flame red.
4.
So now, you have this, yay!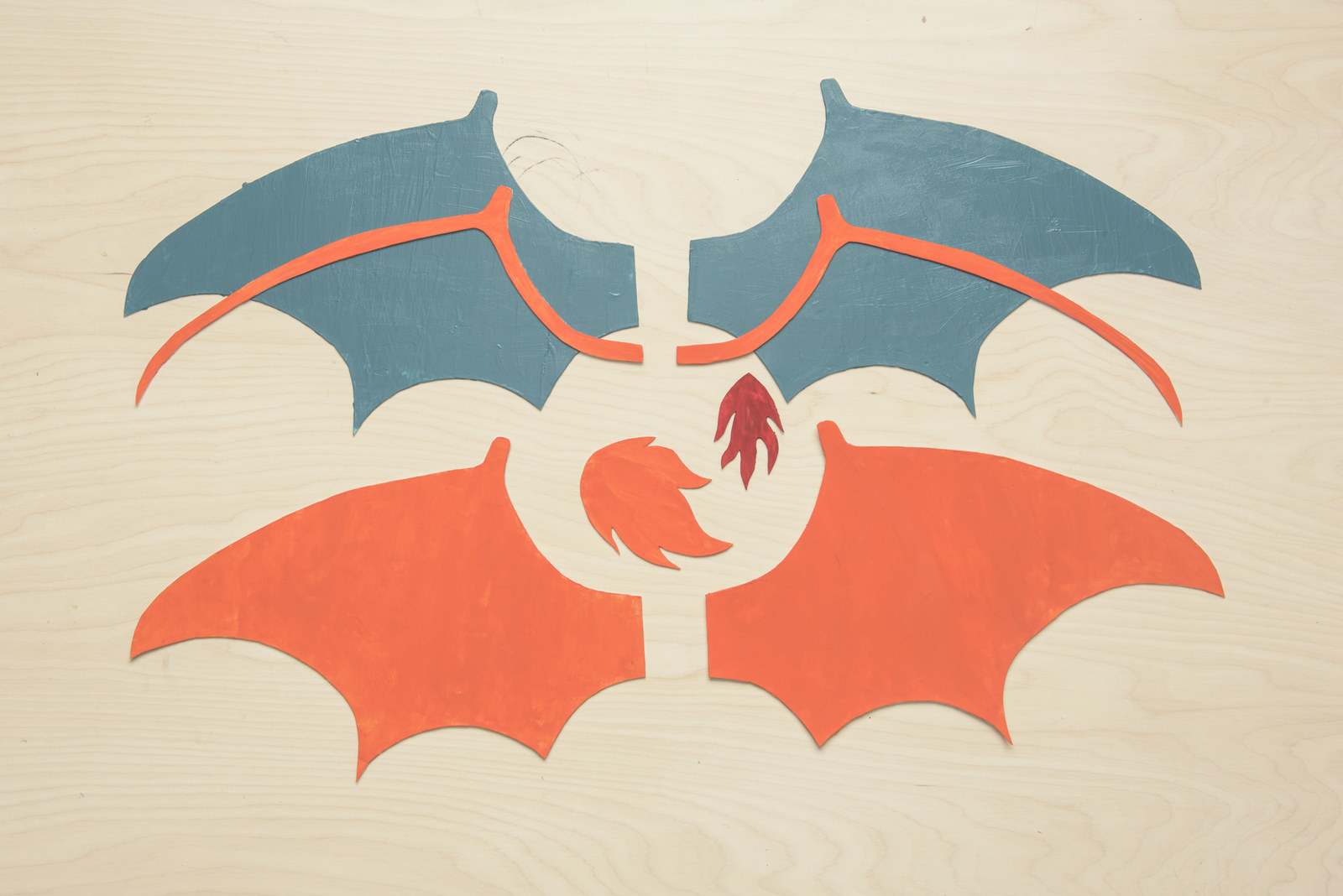 6.
Glue the flame together, then glue a hand handle on the back of it using an extra piece of foam.
More of a Magikarp than a Charizard? Find the directions for 14 other easy Pokémon Halloween costumes here.