This $20 Party Game Will Make Anyone Who Plays It Laugh Until They Cry
Simple and hilarious fun, five seconds a time!
We hope you love the products we recommend! All of them were independently selected by our editors. Just so you know, BuzzFeed may collect a share of sales or other compensation from the links on this page if you decide to shop from them. Oh, and FYI — prices are accurate and items in stock as of time of publication.
Hi hello, do you love playing games with your family and friends? Especially games that make everyone of all ages fall out of their chairs from laughter — and that pretty much anyone can easily learn and understand before the game even starts?
Then you've GOTTA try 5 Second Rule, where you draw a card then literally have (you guessed it!) five seconds to spit out the first three things that pop into your brain.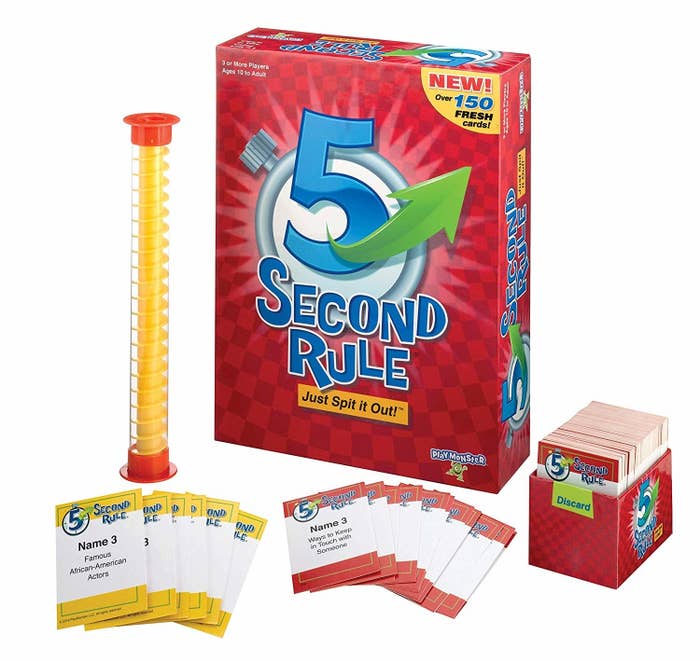 But because you're under pressure — you draw your card and flip a spiral timer that makes a funny zoooop! noise as it counts down your five seconds — it's not as easy as it sounds!
Ellen — yes ELLEN! — has played this game with celebs on her show because it's just. that. good.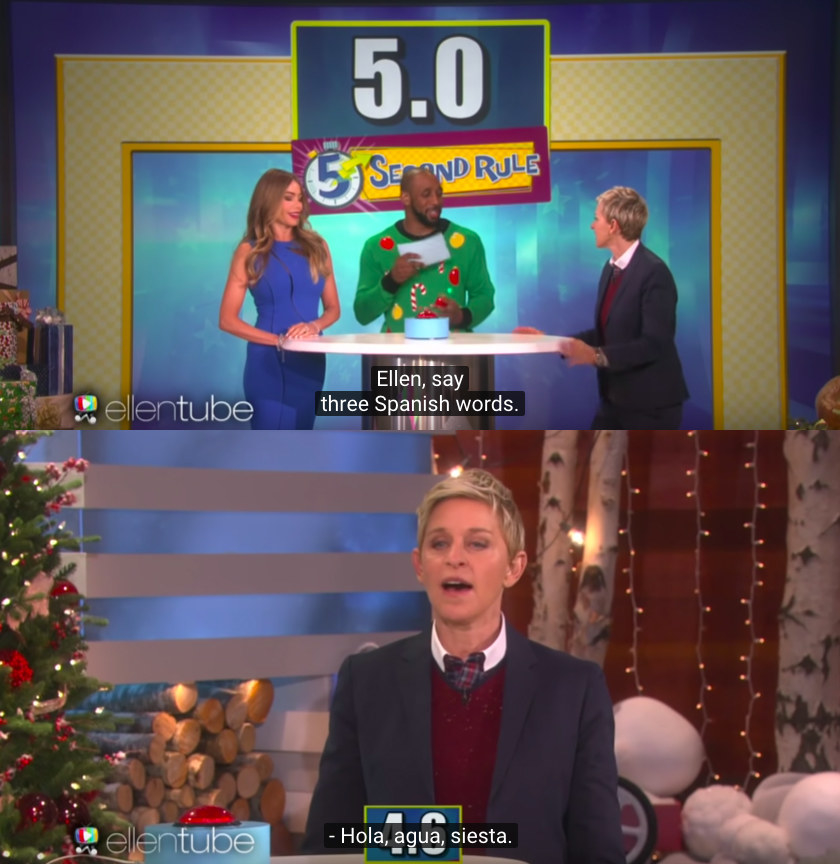 But she's not the only fan: it has EIGHTEEN HUNDRED positive reviews on Amazon, because it's a truly excellent party game for friends and family, and, idk, strangers waiting for a delayed flight at the airport. Why not??
The rules say you need at least three people, and from there your group can be as big as you want! But reviewers — and Ellen! — play it with just two, and it's still a hilarious time. Then once you get the hang of it, it's easy to bend the rules however your group likes best.
And while it's technically 10+ (which, according to reviews, seems appropriate) it's easily adaptable to families with kids under 10, too — just let the younger ones use the cards from the junior version.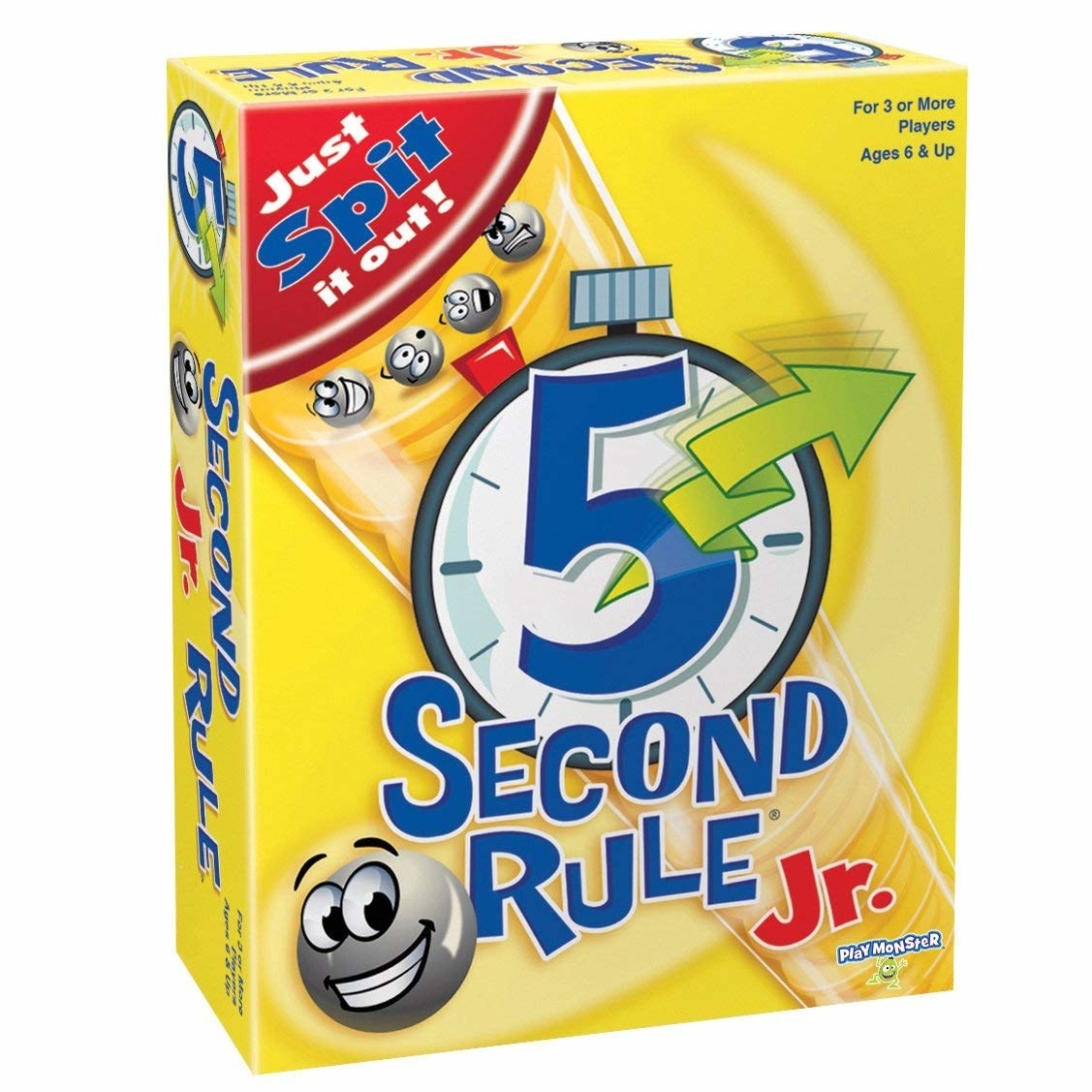 OH, and this is also a great game to play with coworkers! We love playing it here at BuzzFeed on occasion, but it can work at all sorts of companies.
The reviews in this post have been edited for length and clarity.
Shopping for something specific? Check out BuzzFeed Reviews to find the best things for every budget!