1.
Put all of your bathroom cleaning supplies in one container.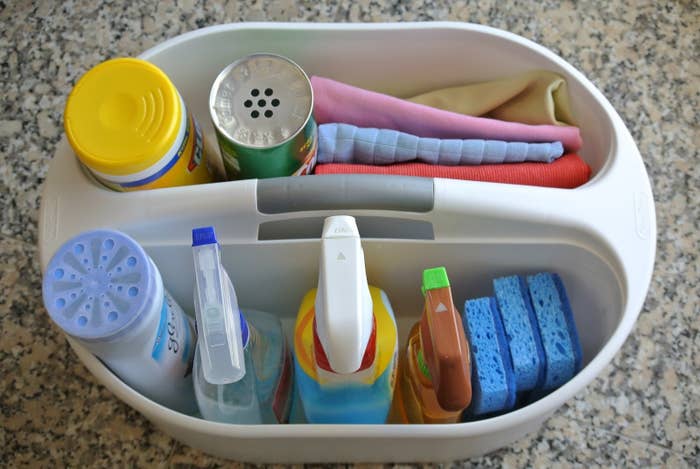 2.
And fill a scrubby wand with your favorite shower cleaner to keep in your shower all the time.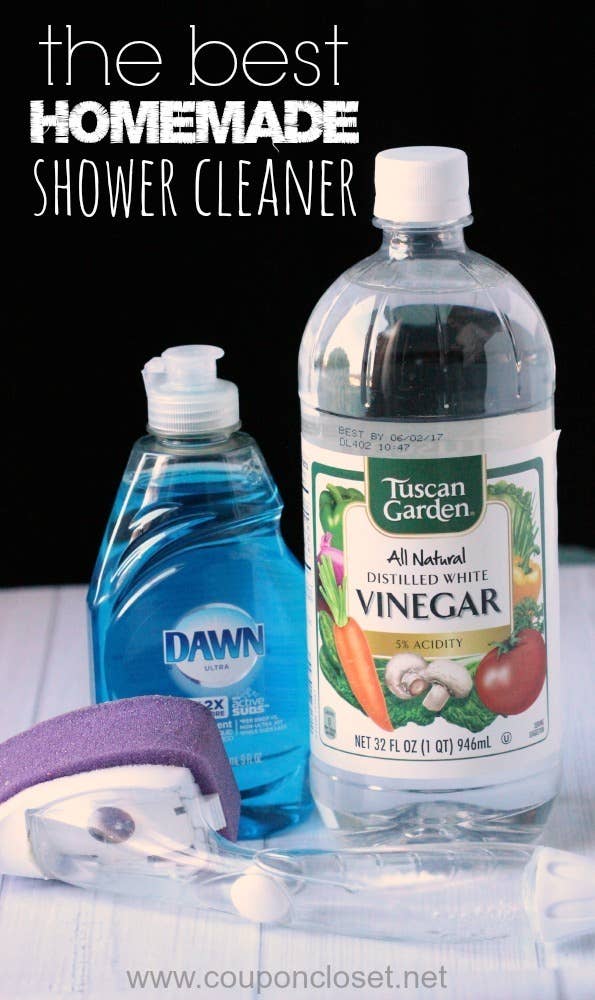 3.
Use a rubber band to tie plastic bags filled with cleaning solution over your faucets and shower head.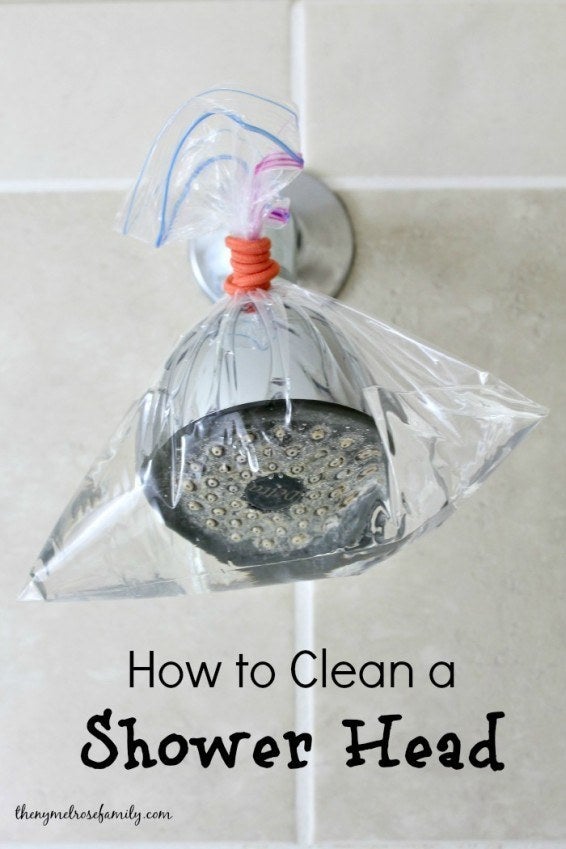 You can either use white vinegar, like in this tutorial, or use a heavy duty de-scaler, like in this tutorial — it will depend on your preferences and on how much buildup you're fighting.
4.
Dilute hydrogen peroxide with water, then spray it on any built-up mildew or mold.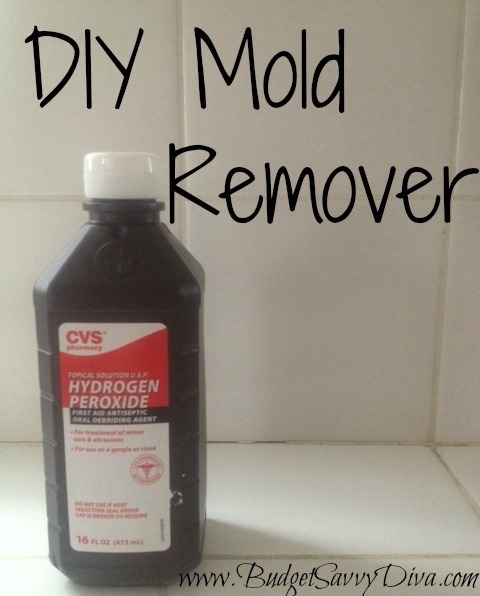 5.
Dust all of your lights plus any bottles that are sitting on your countertops.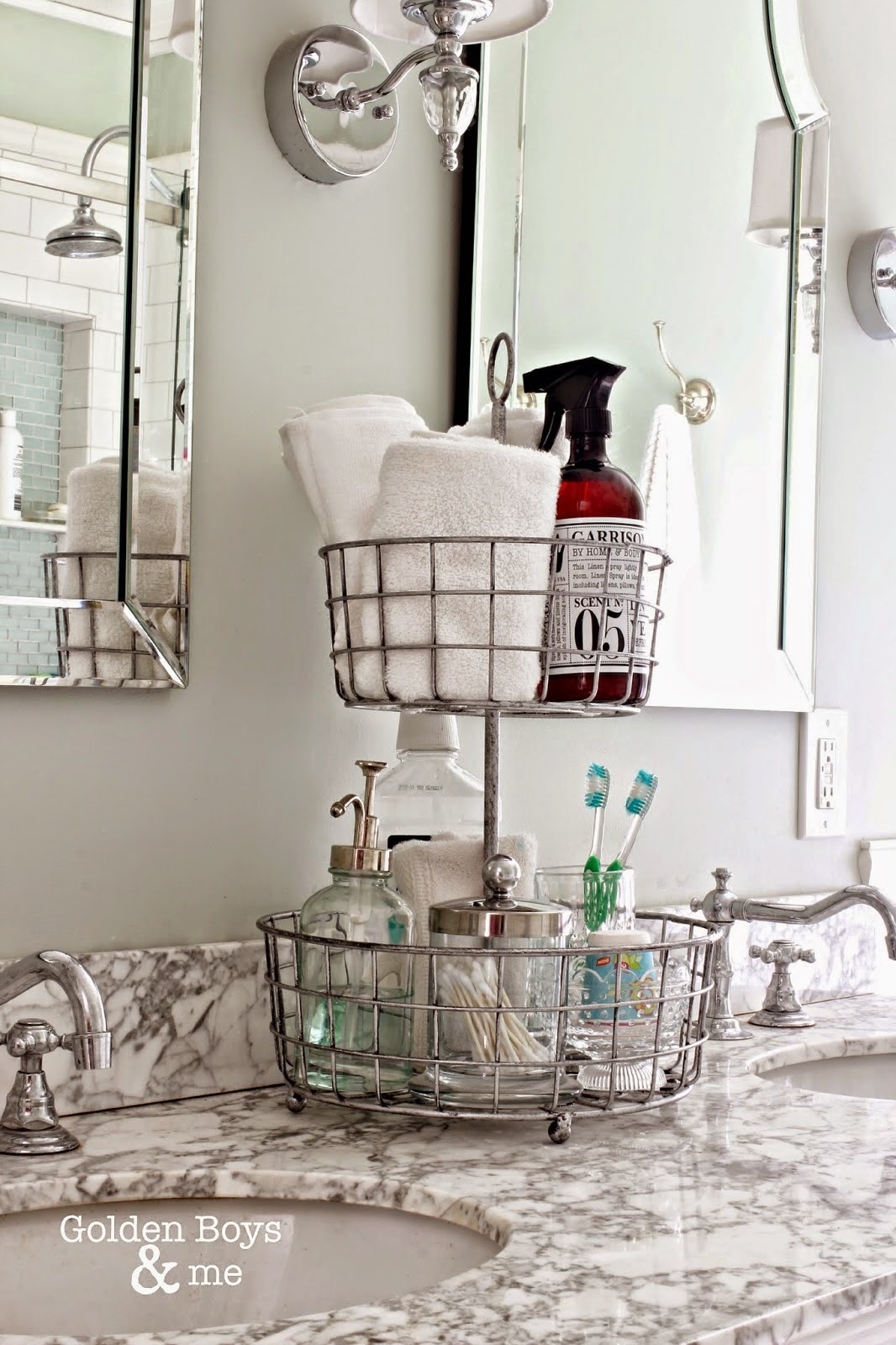 6.
Scrub your sink with baking soda and half of a lemon.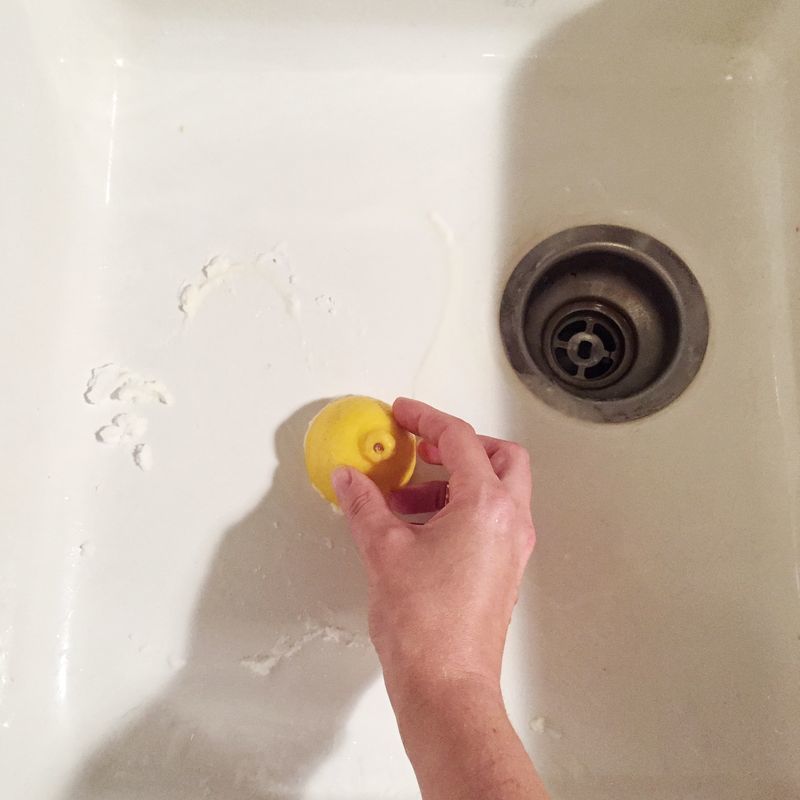 7.
After you scrub the toilet (and wipe down the seat and under the seat), let your toilet brush drip-dry over the bowl.