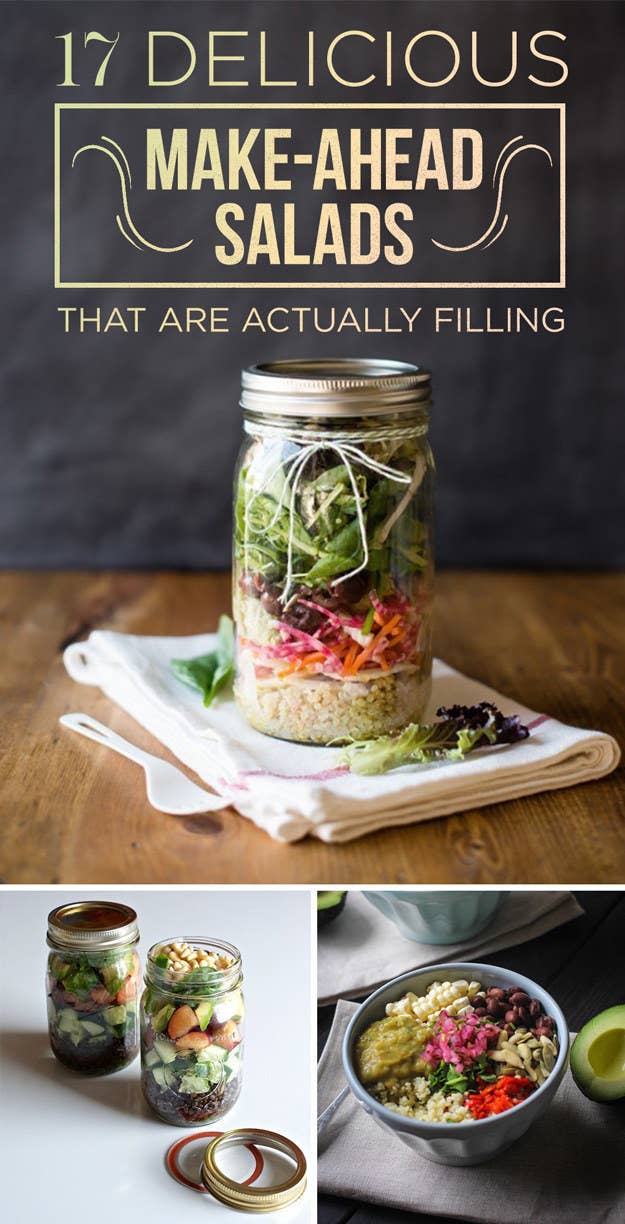 1.
Sweet Potato, Cashew, and Cranberry Salad with Honey Mustard Dressing
2.
Rainbow Quinoa Salad With Avocado-Garlic Hummus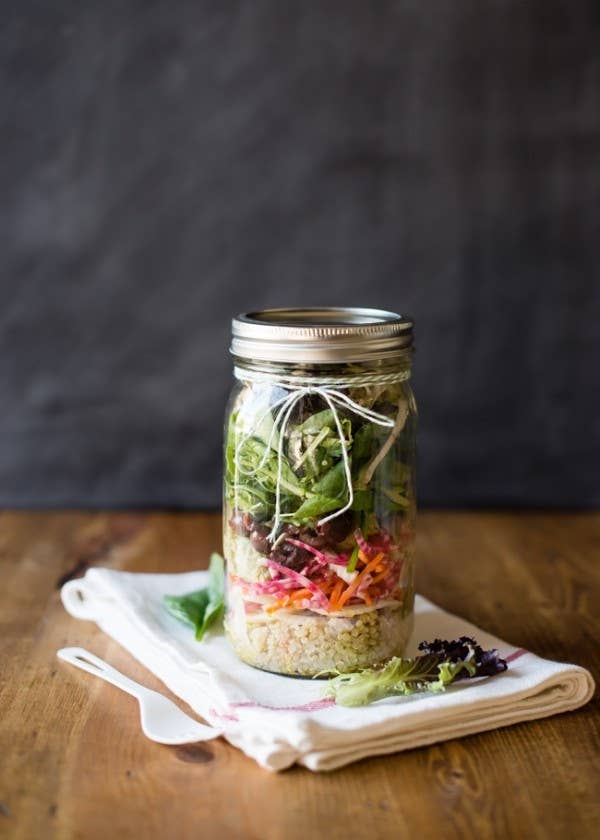 3.
Zoodles and Quinoa Power Salad With Greek Feta Vinaigrette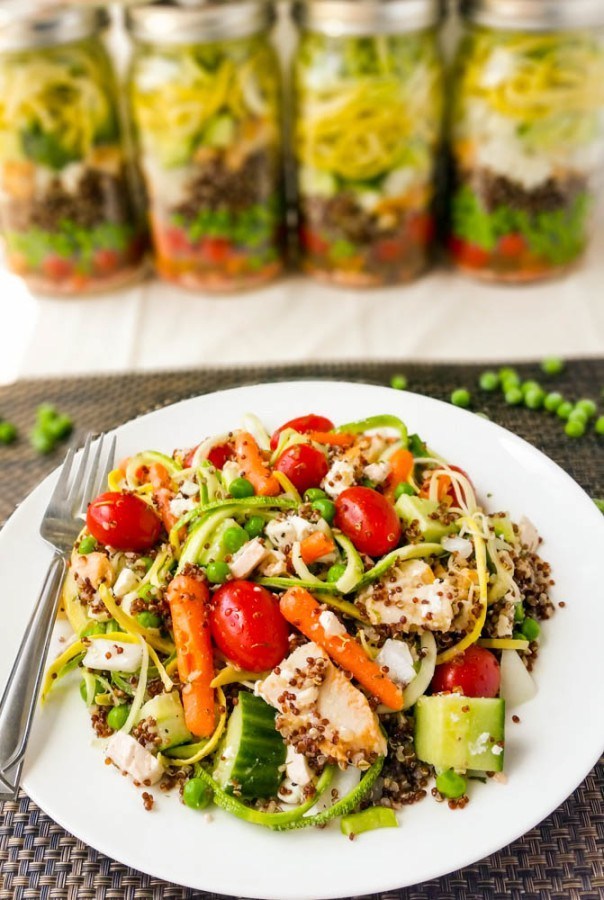 4.
Southwestern Chicken Fajita Salad With Roasted Red Peppers and Sweet Potatoes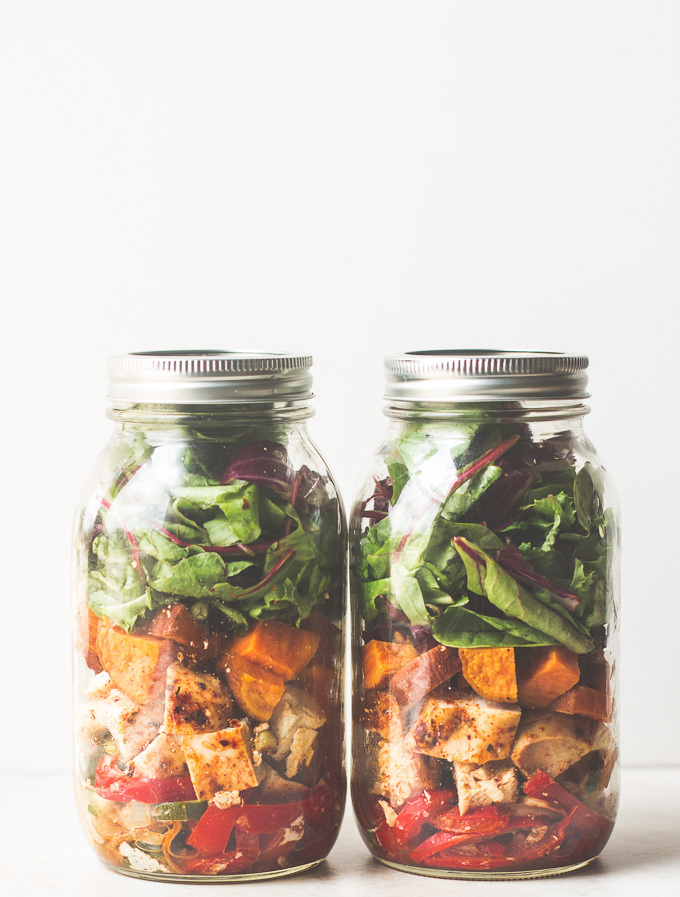 5.
Spring Cobb Salad With Raspberry Basil Vinaigrette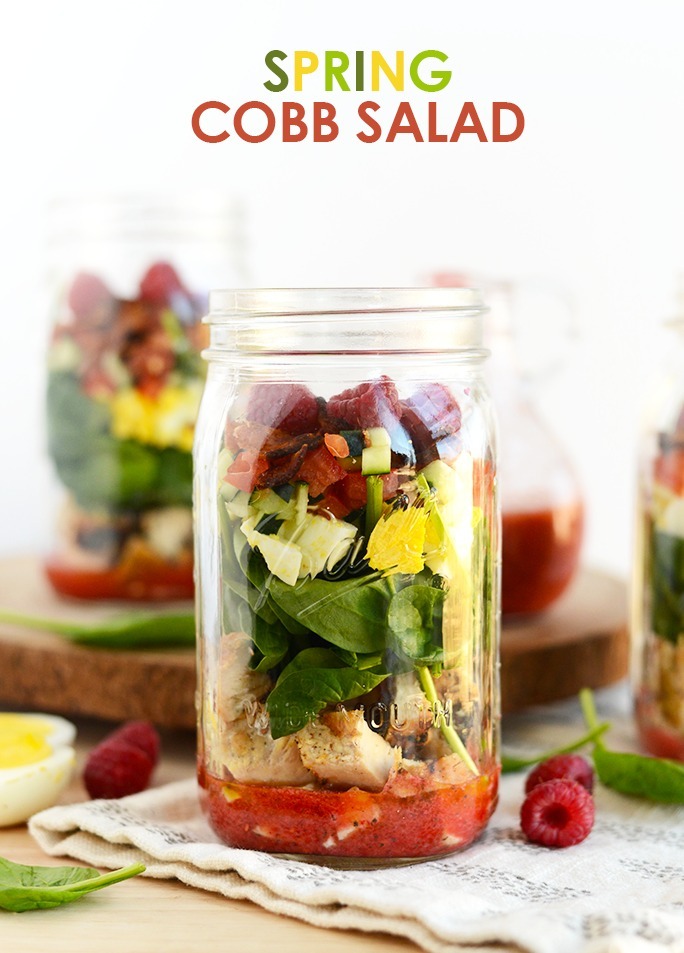 6.
Greek-Style Mason Jar Salad With Farro and Chickpeas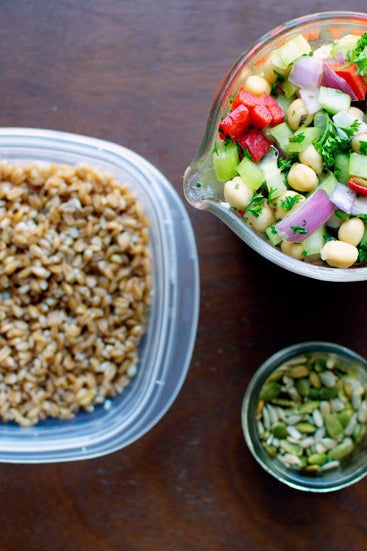 This one's vegetarian, but the chickpeas and farro help it stick to your ribs. Here's the recipe.
7.
Layered Seven-Bean Salad with Lemon Thyme Dressing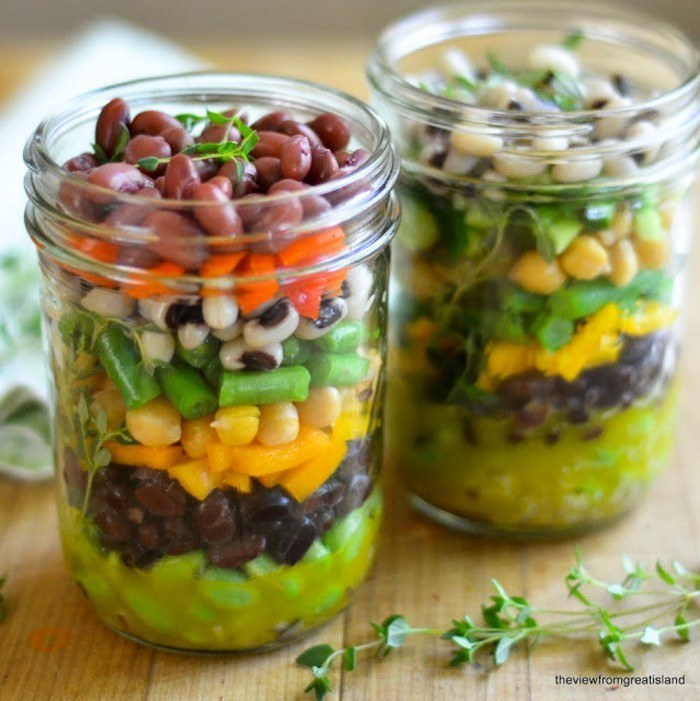 8.
Spinach Salad With Roasted Chickpeas and Blood Orange Vinaigrette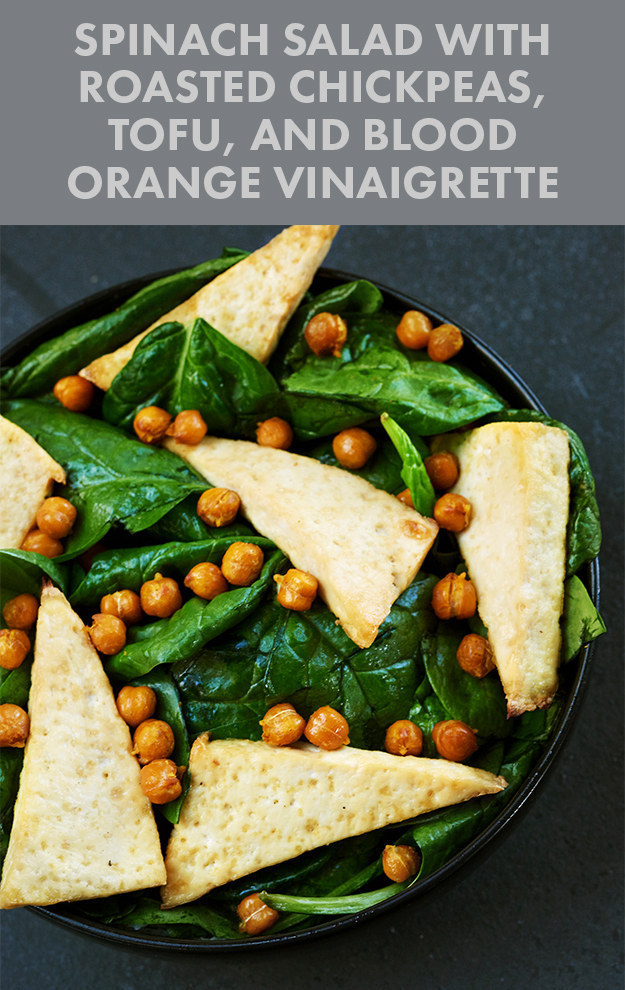 9.
Lentil Salad With Plums, Avocado, and Lime Vinaigrette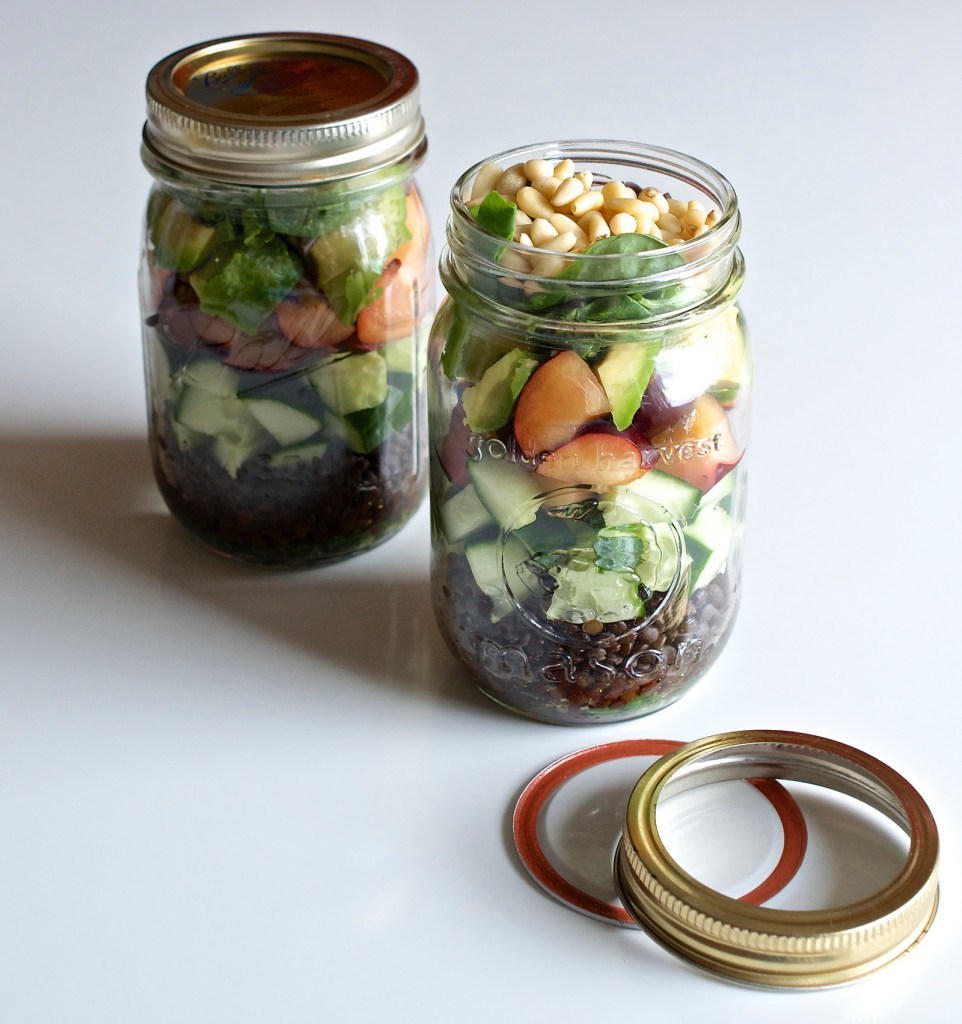 10.
Cajun Shrimp Salad With Guacamole and Peppers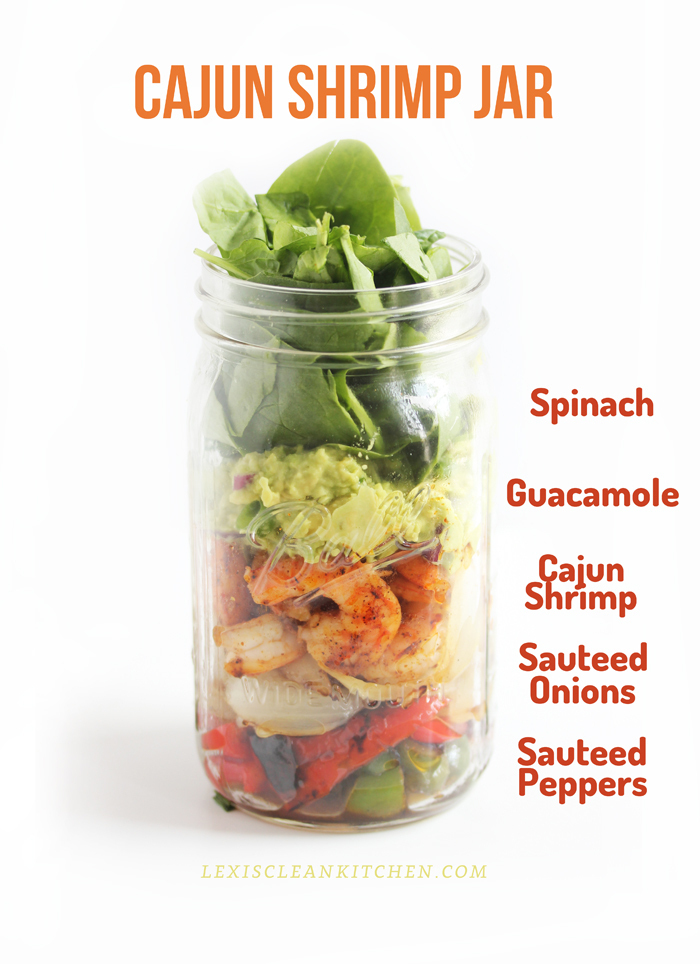 11.
Warm White Bean and Kale Salad With Parsley and Hard-Boiled Egg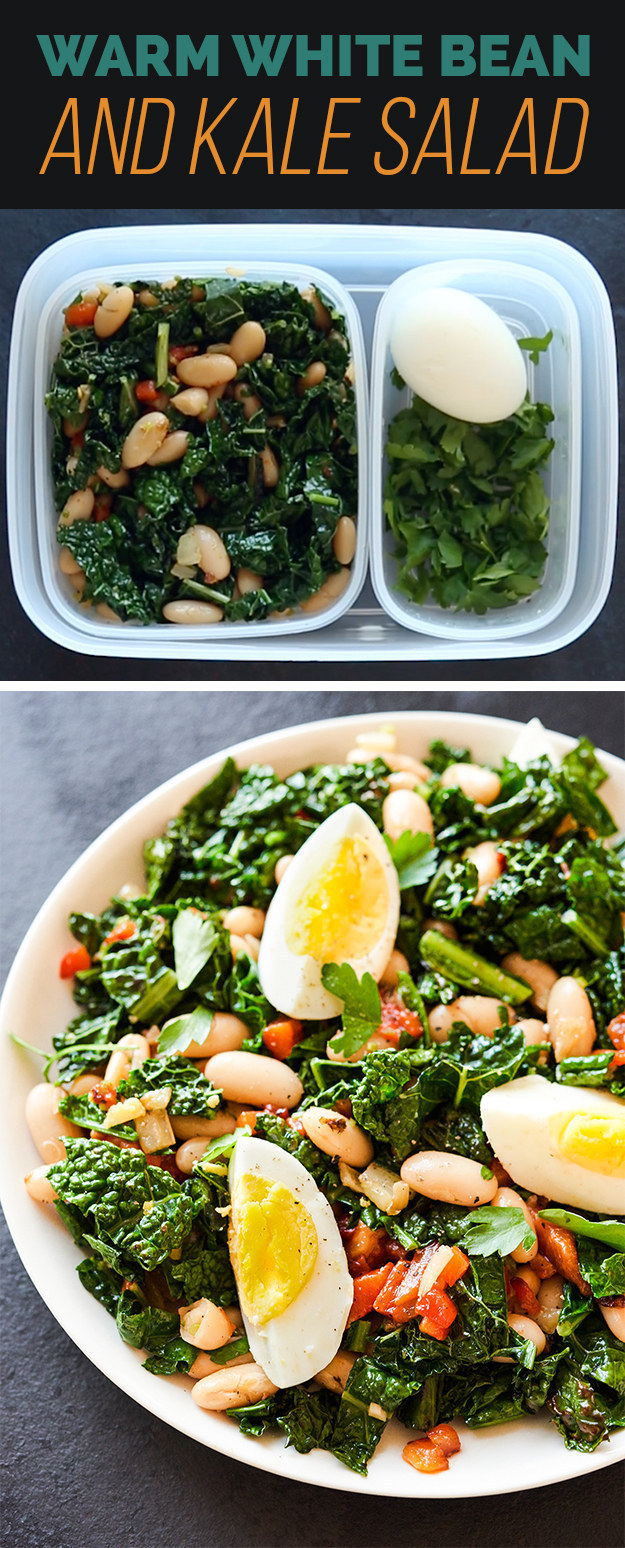 12.
Southwestern Taco Salad with Avocado Cilantro Yogurt Dressing
13.
Deconstructed Brown Rice Sushi Salad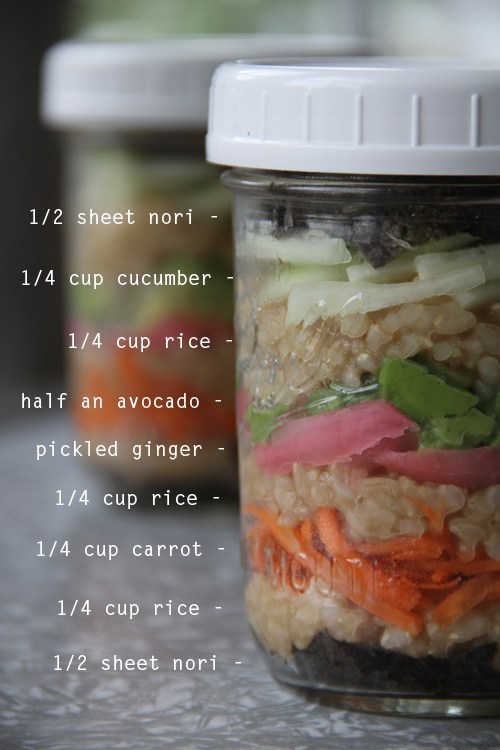 14.
Cauliflower Rice Salad With Onion Relish and Salsa Verde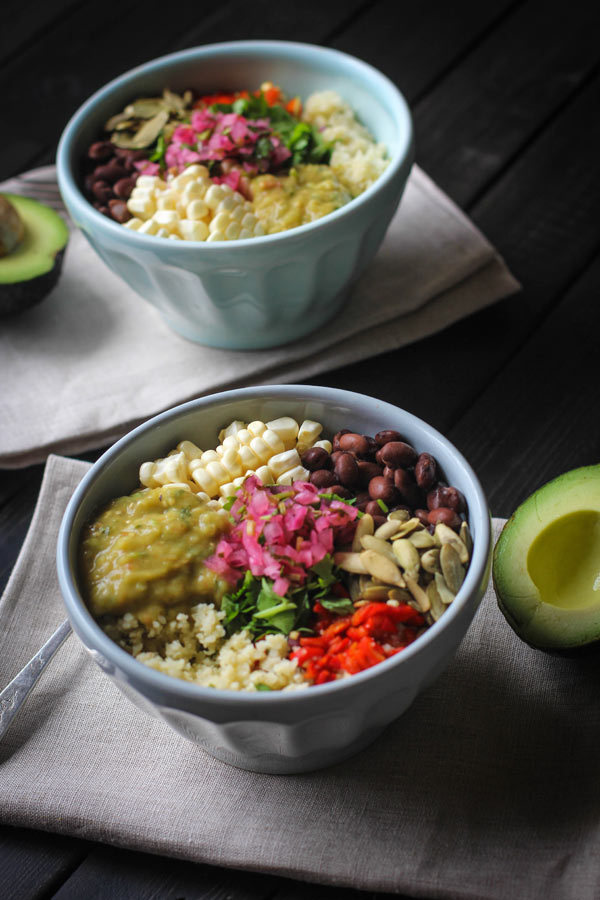 15.
Kale Salad With Curried Chickpeas and Apple Cider Dressing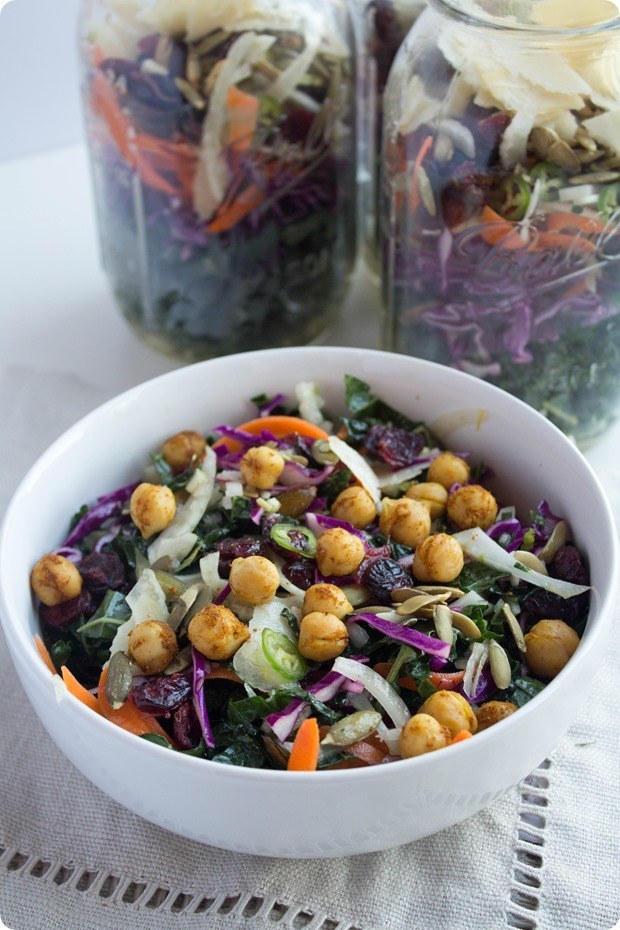 16.
Layered Cobb Chicken Salad With Feta Cheese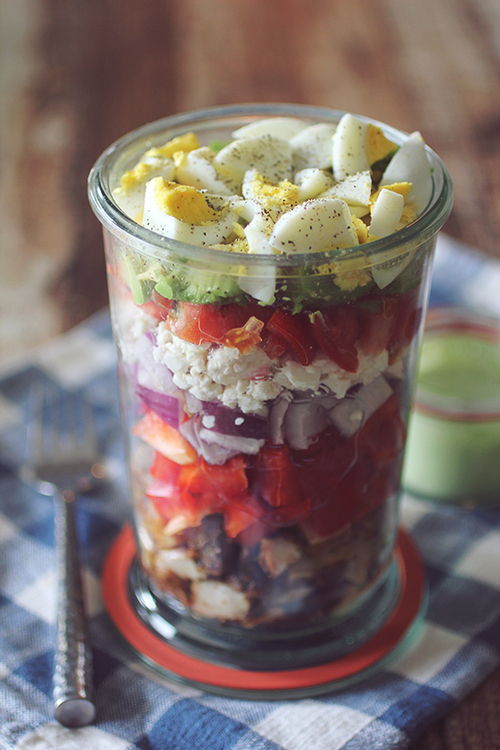 17.
Bok Choi Salad With Sesame Honey Chicken and Mushrooms