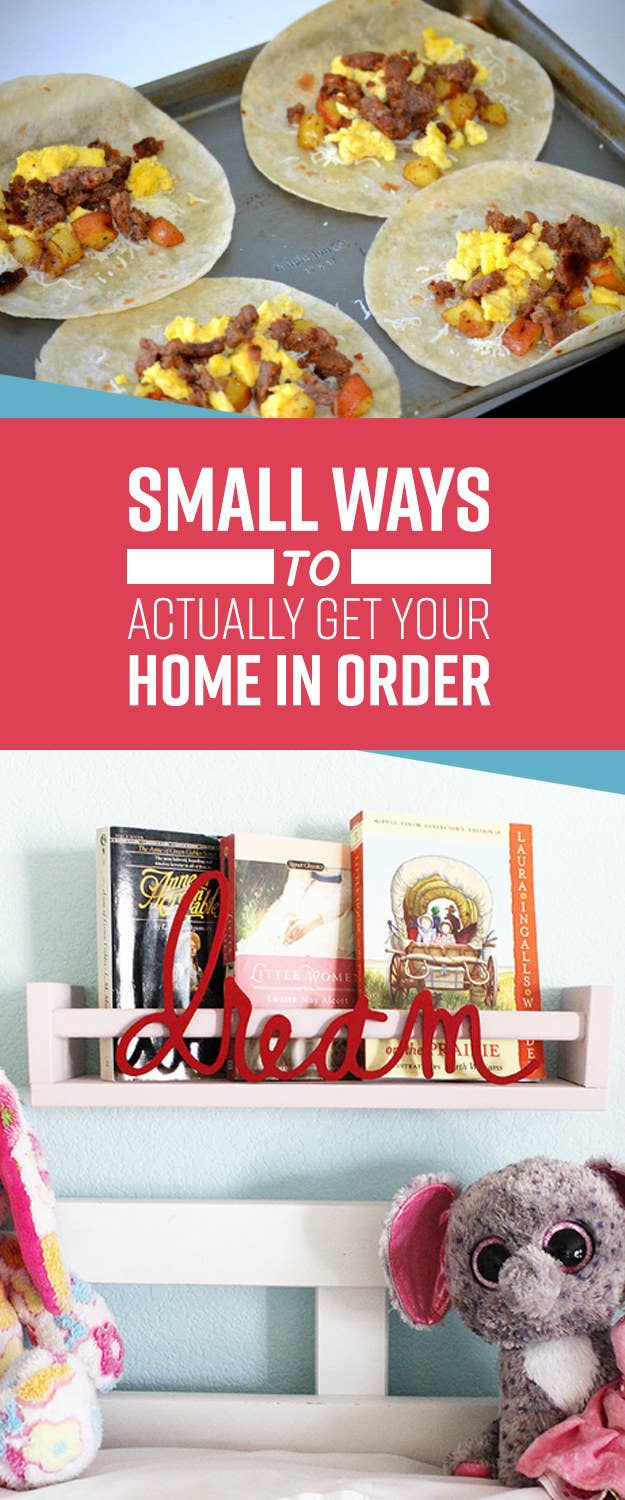 1.
Set up this reuseable check system to teach tweens, teens, or, tbh, even yourself how to actually keep the bathroom clean.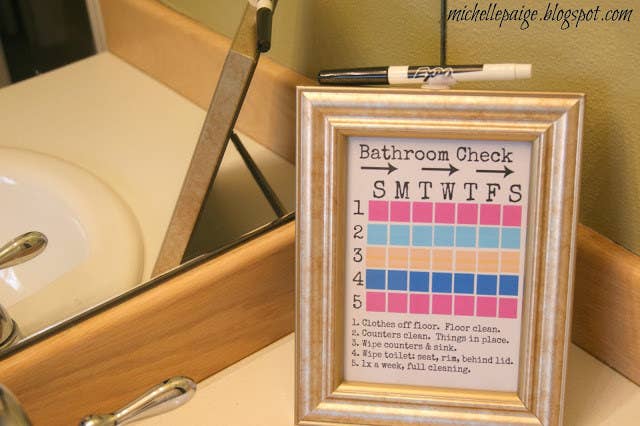 2.
Fold the reuseable bags that you don't use regularly into self-contained units.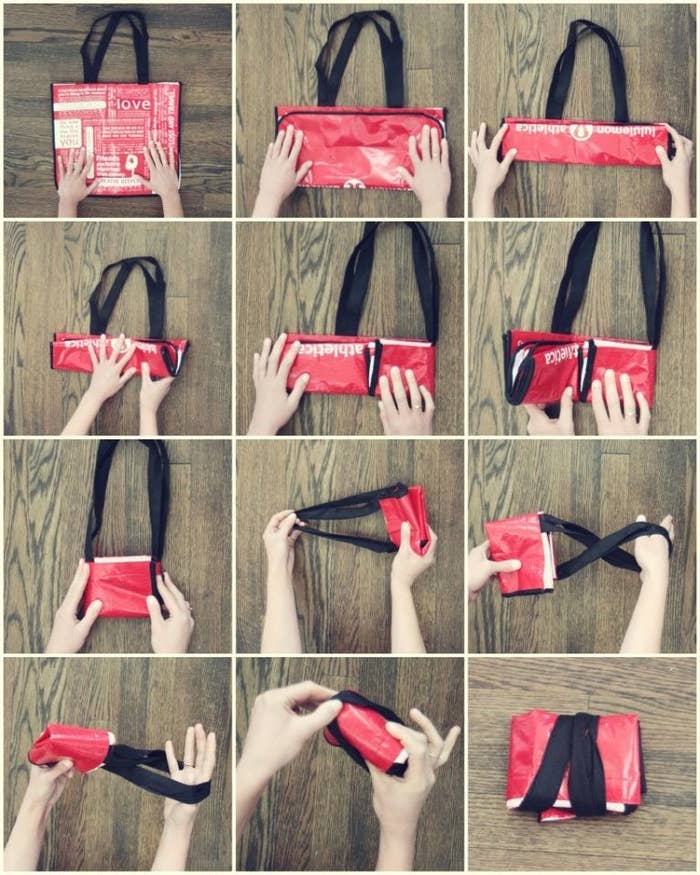 3.
Make a big batch of frozen breakfast burritos to grab and heat up on your busiest (or laziest!) mornings.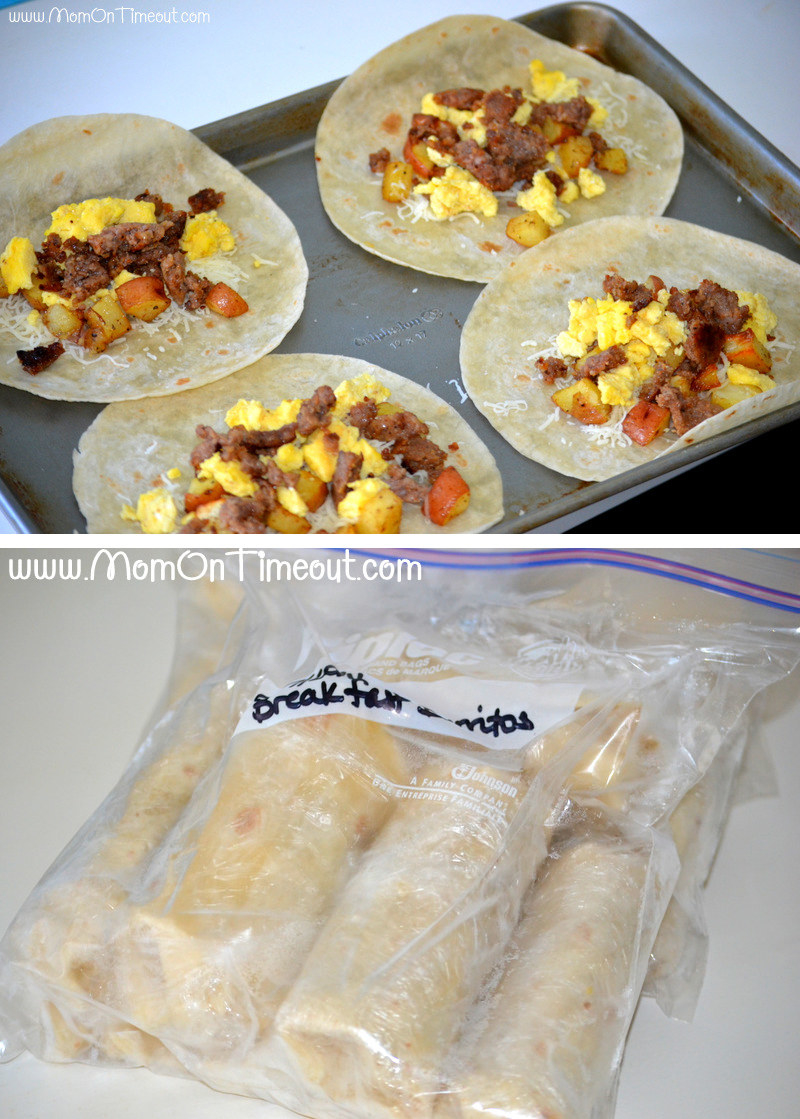 4.
Assemble a dedicated "Beach and Boat" tote to make spontaneous outdoor adventures a matter of simply grabbing the tote and walking out the door.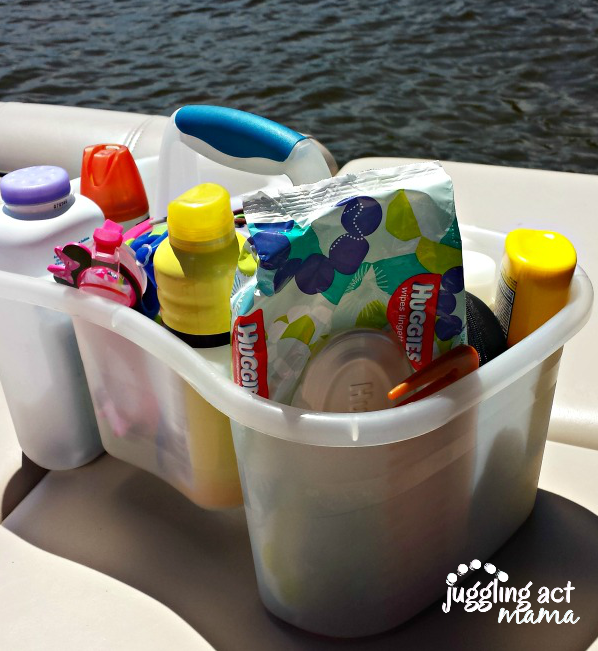 5.
Attach plastic tubing to your in-counter dish-soap pump, run it into a bulk-size bottle of dish soap, and you'll never have to refill it ever again.
6.
Give whoever's sleeping in the top bunk (or in the tiniest room) a substitute bedside table — hang a simple Ikea shelf.
7.
Pack for your next weeklong trip using the 5, 4, 3, 2, 1 method.