Did you sign up in August to bring snacks in October, not realizing what that meant?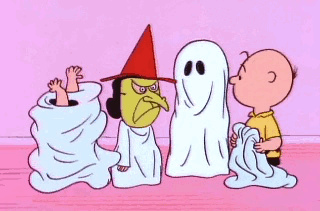 Or maybe your third-grader's class has a Halloween party, and your kid volunteered to bring something.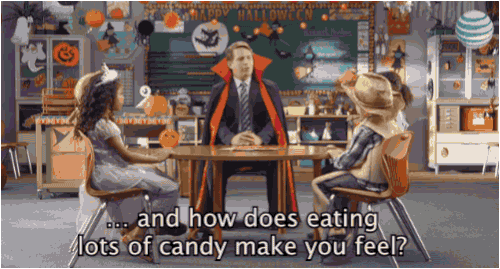 Or you just like serving ~Halloween-y~ after school snacks, but don't plan to feed them candy every day.
With these 5 quick ways to turn healthy store-bought food into cute Halloween-themed snacks, you'll have all your bases covered!
Snack #1: Fruit Cup Jack-o'-Lanterns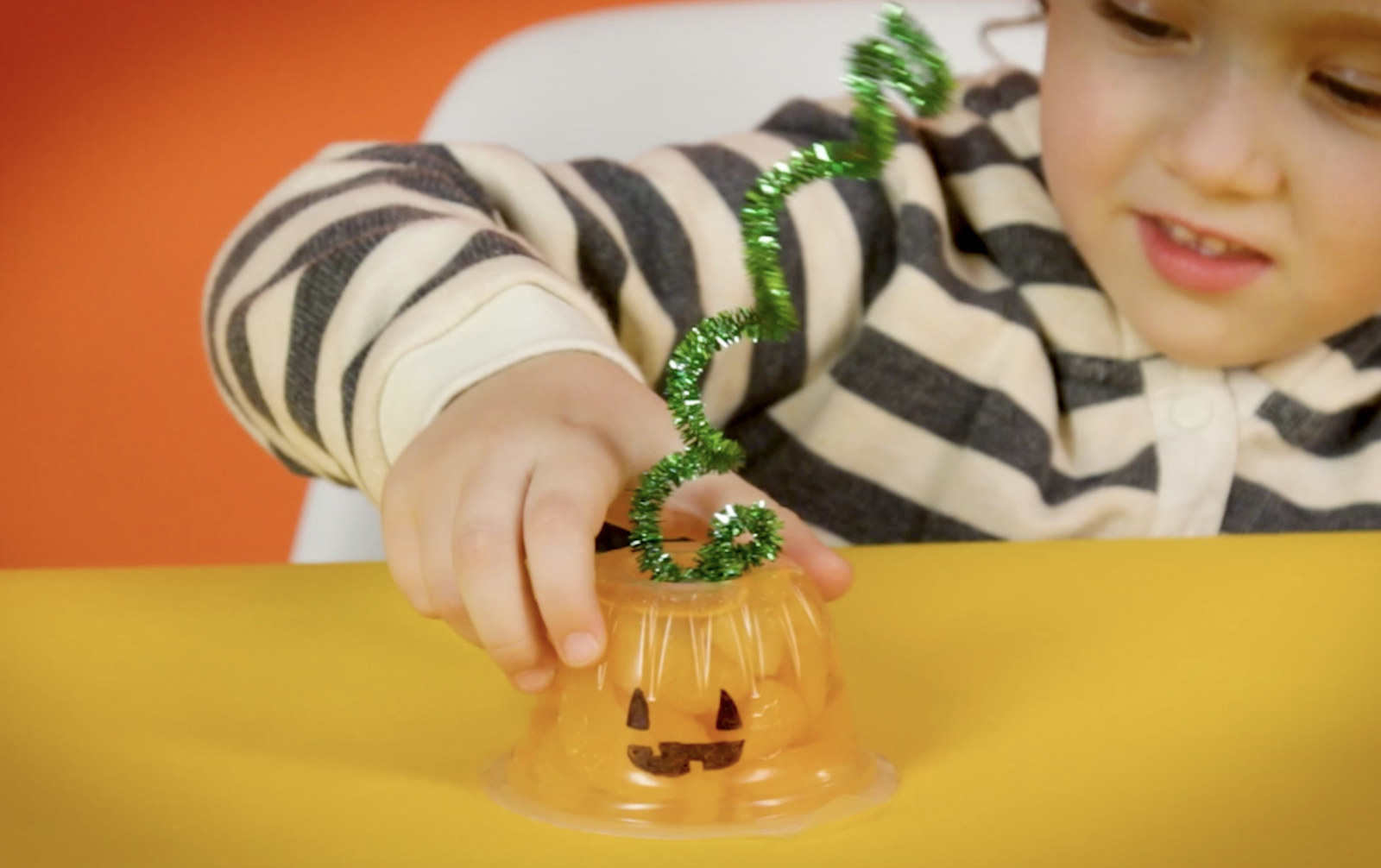 Snack #2: String Cheese Ghosts and Vampires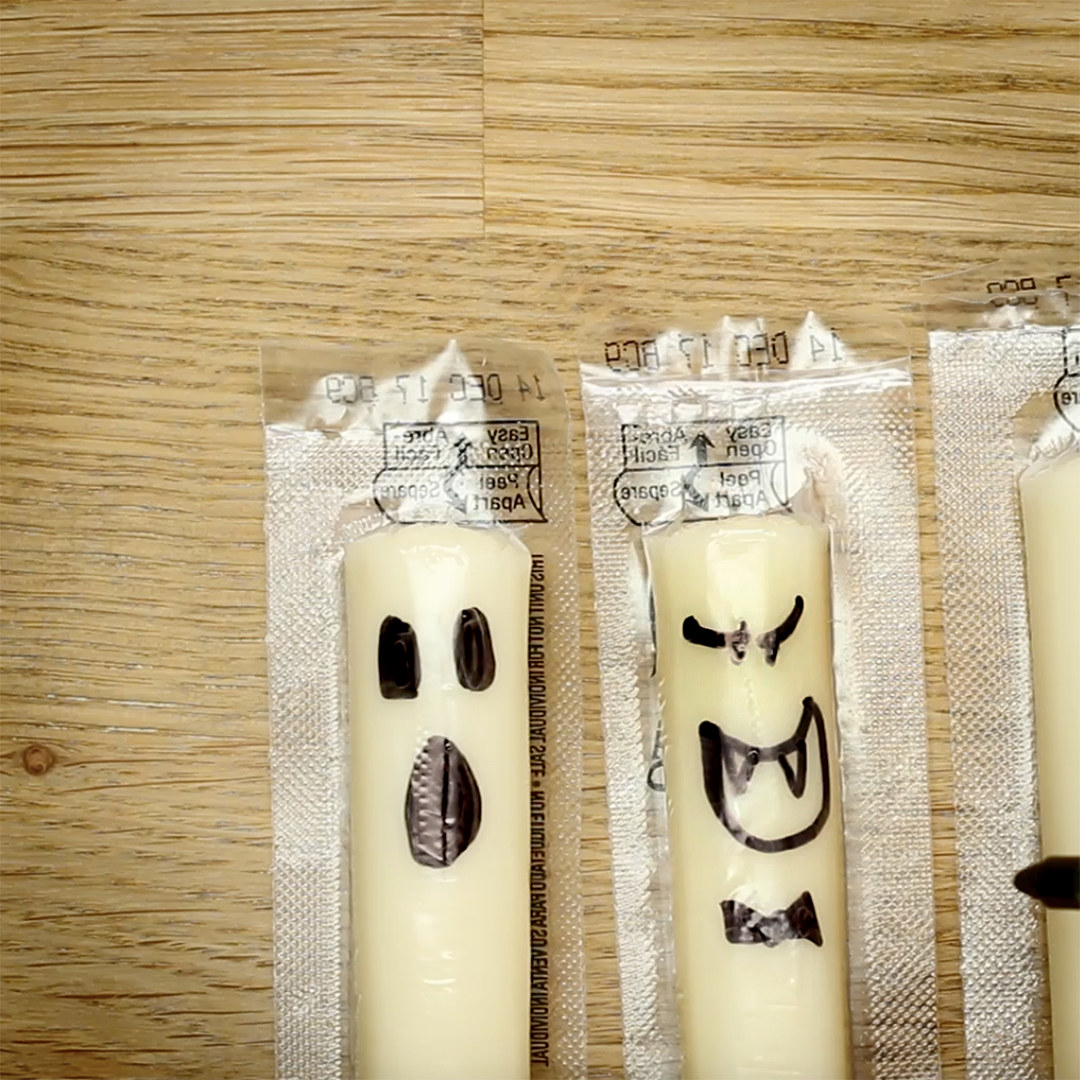 Snack #3: Pencil and Pretzel Witches Brooms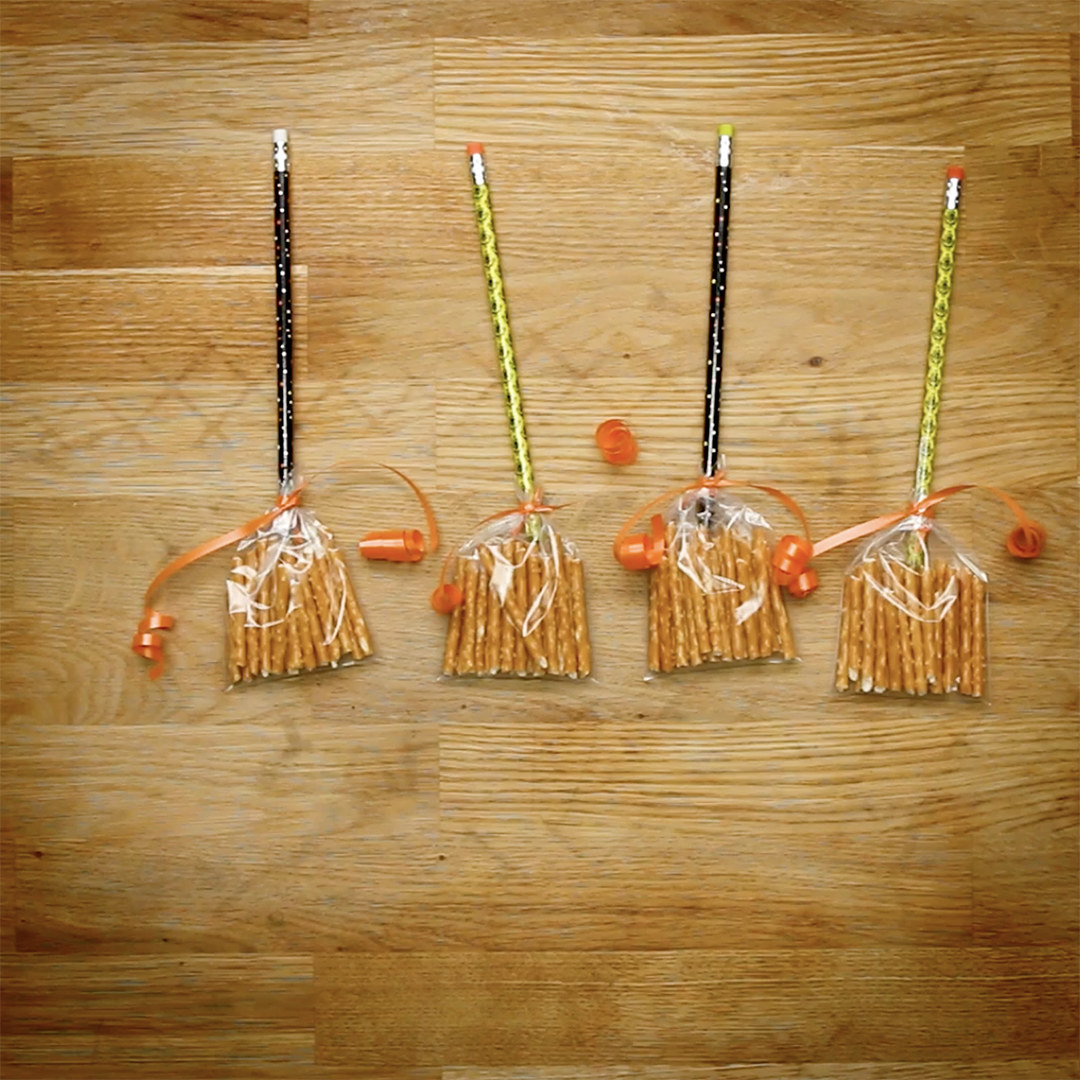 Snack #4: Spooky Melon Bats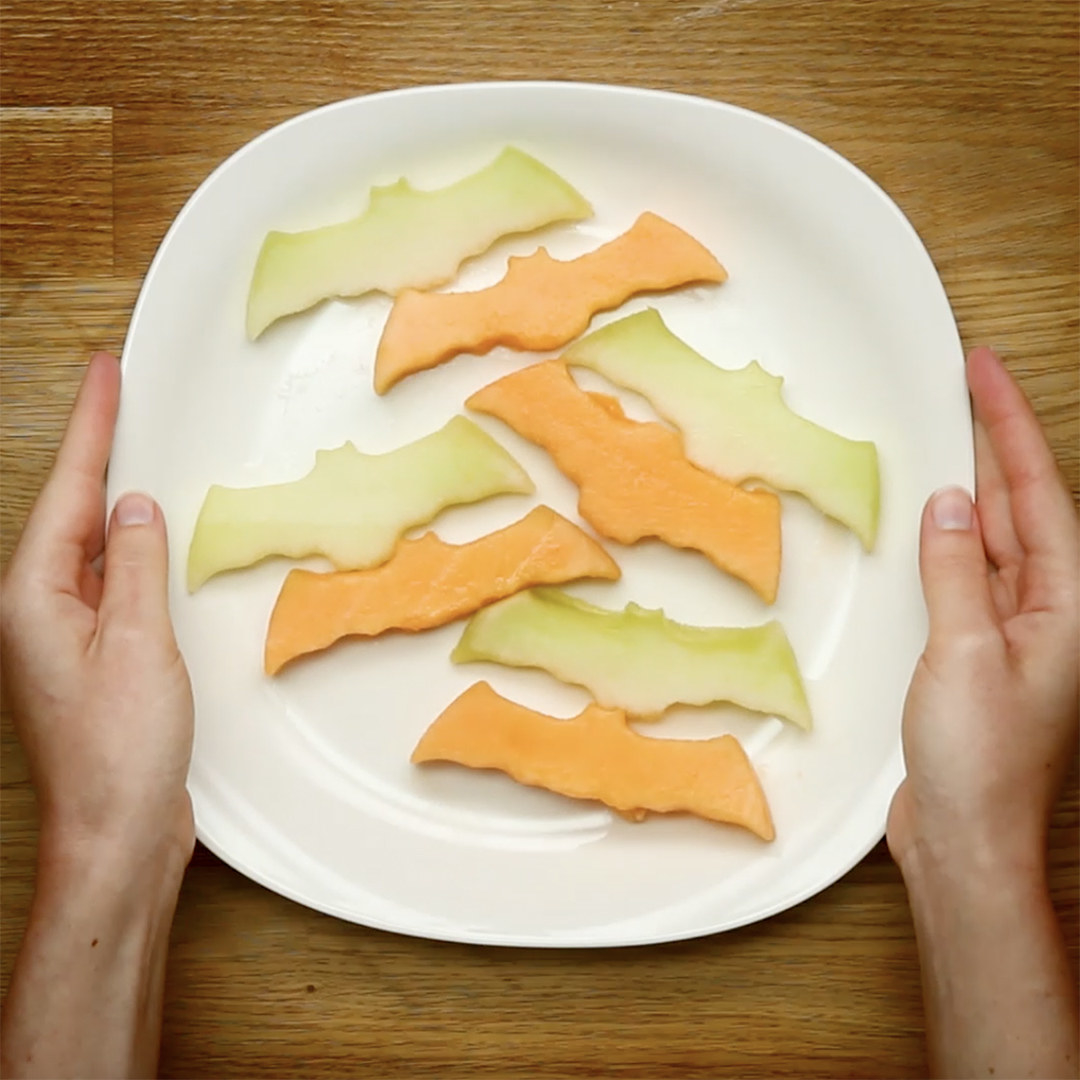 Snack #5: "It's...Alive!" FrankenGrapes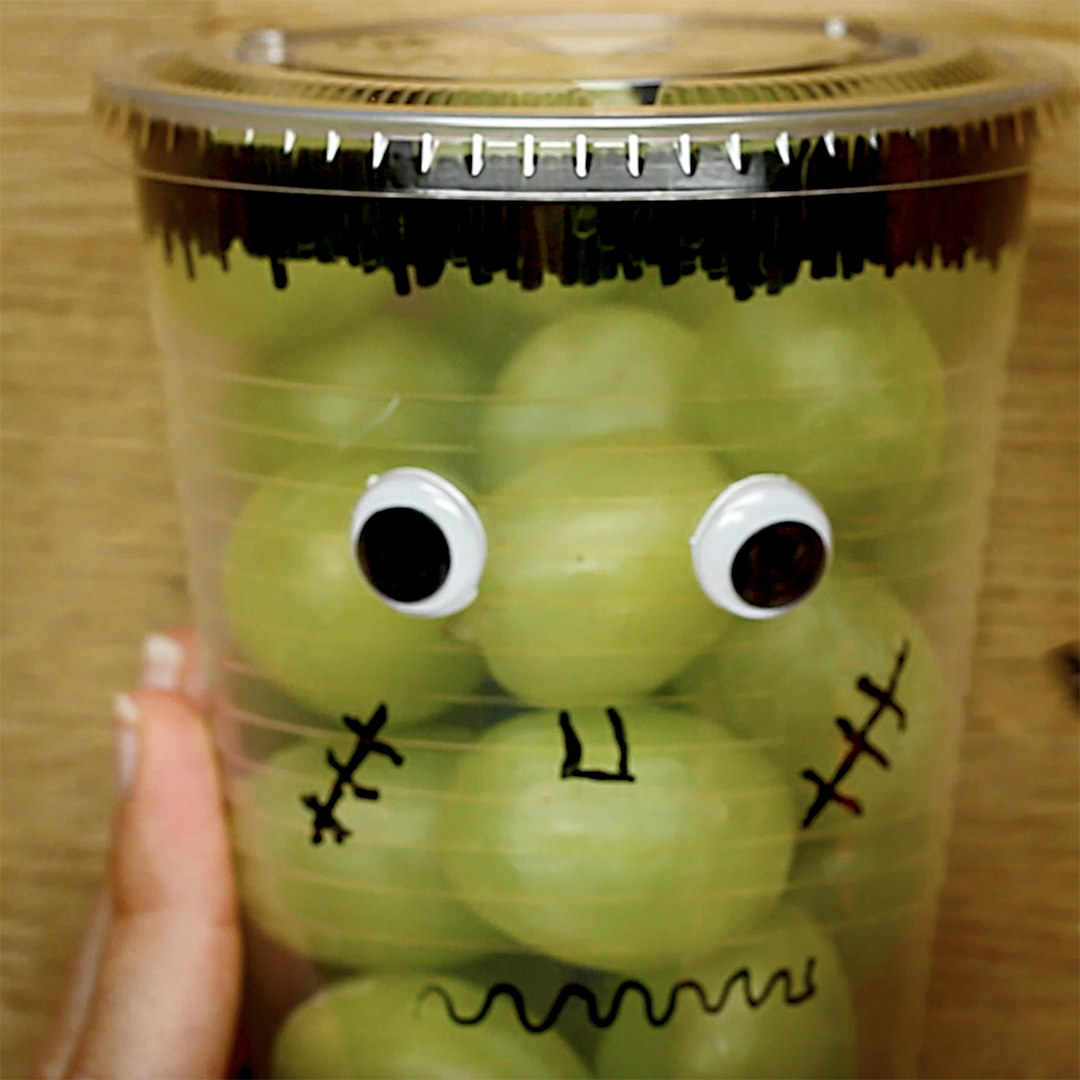 Now ~embrace~ that feeling you get when you serve your kids healthy snacks: