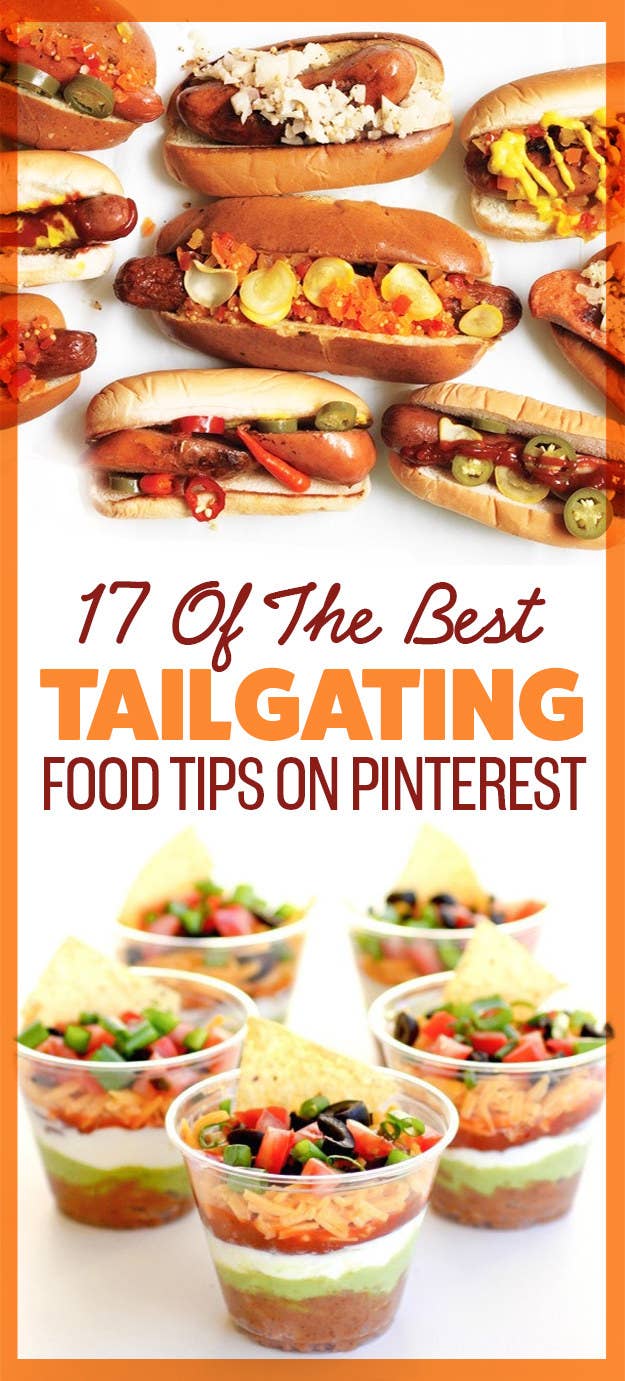 1.
Get the mini bags of Fritos and have everyone build their own "taco" to their liking.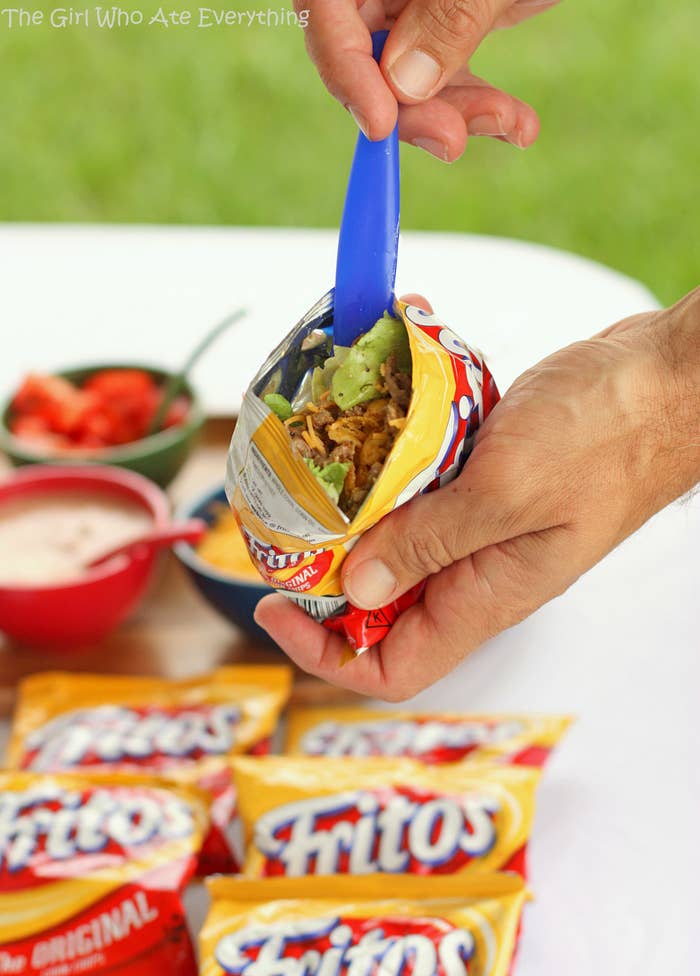 2.
Serve boozy lemonade in plastic bags with straws to make it easy to distribute drinks evenly.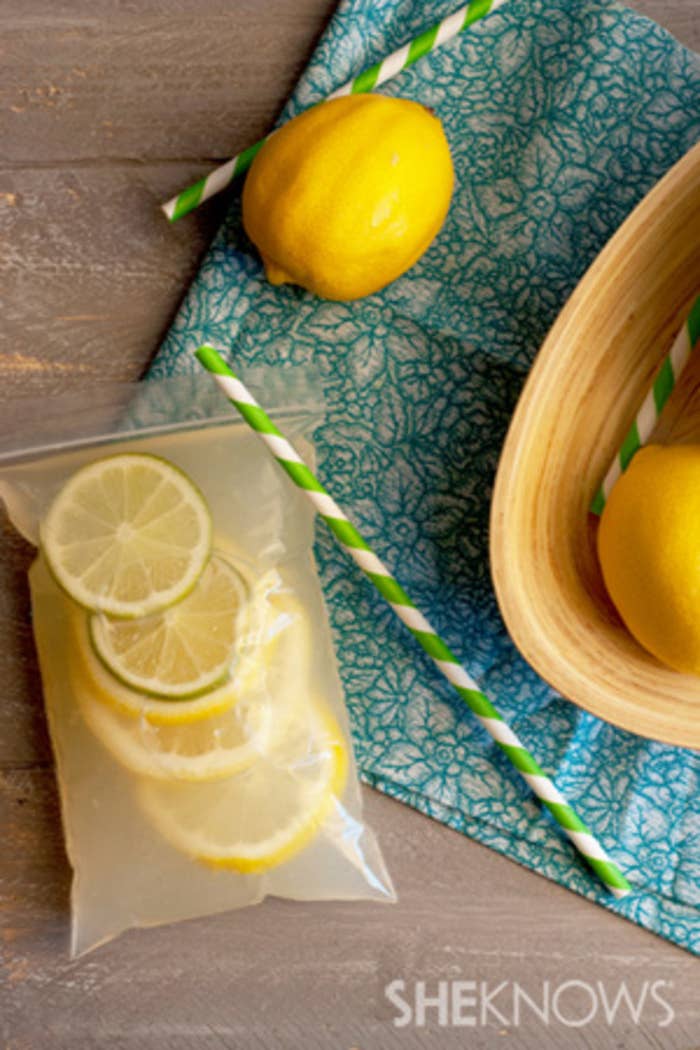 3.
Or try using tequila to spike a pouch of Capri Sun.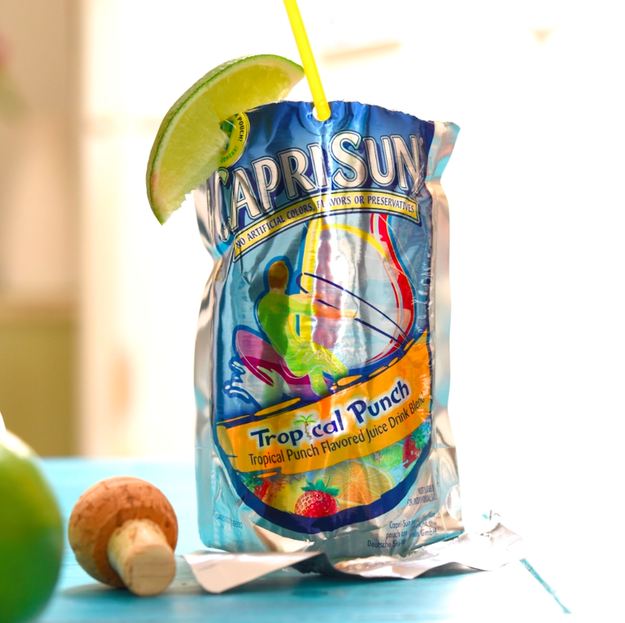 4.
Rock your team spirit from the top of your head to the tips of your ...burger buns?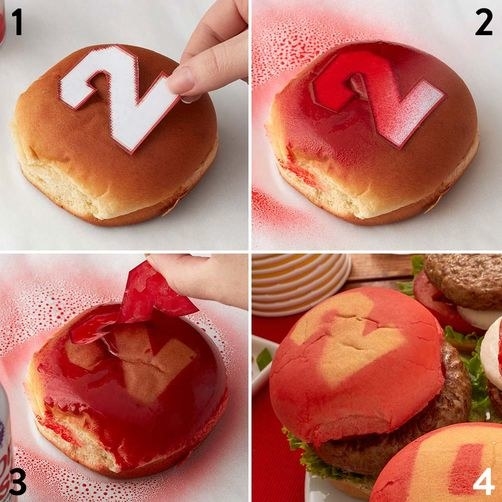 5.
Keep everything sanitary, especially in a big group, by serving dip in individual plastic cups.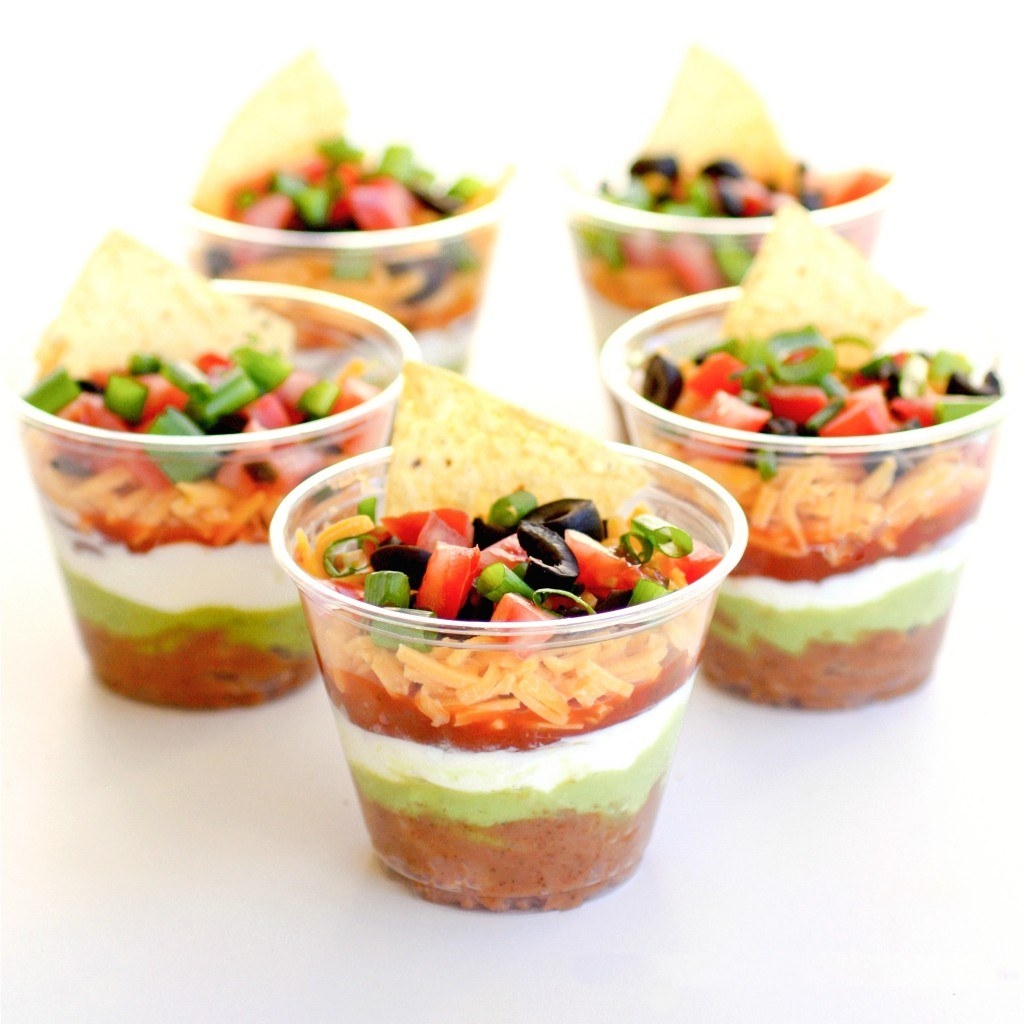 6.
Tote condiments in an empty cardboard six-pack.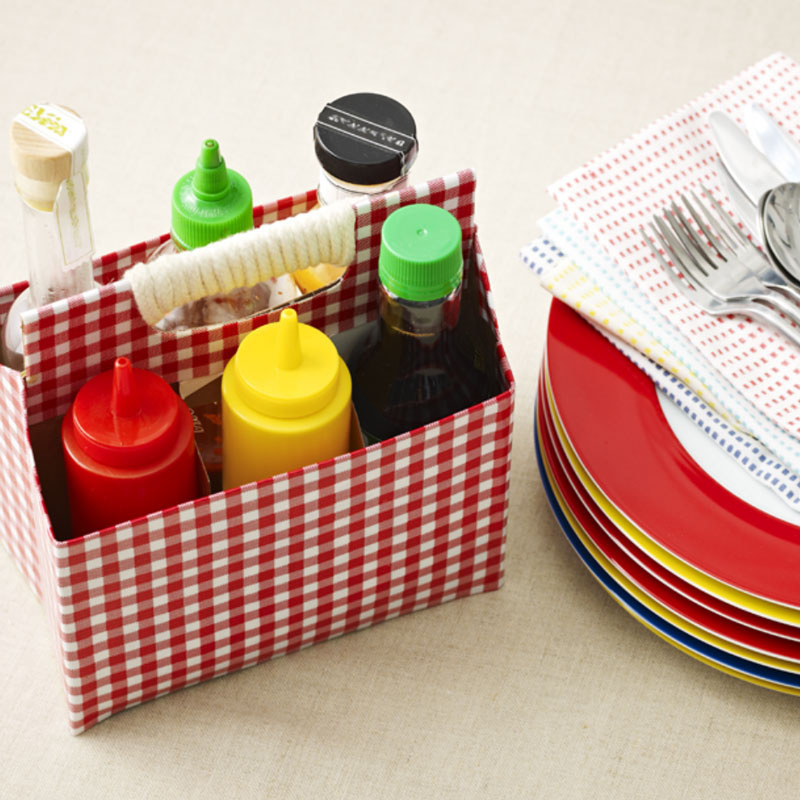 7.
Freeze water bottles to use as ice packs in your cooler.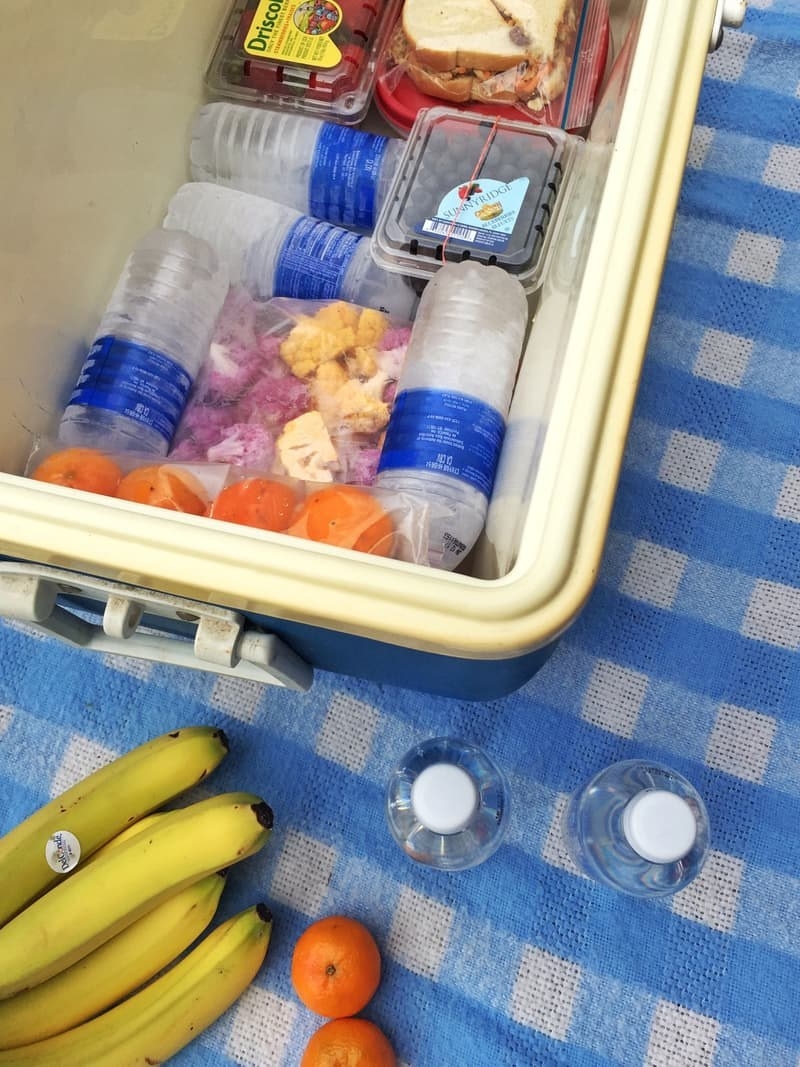 10.
Use this color guide to make frosting in the exact shades of your team's colors.
11.
Serve your Jell-O shots in oranges instead of in normal Jell-O shot containers so you can easily dispose of the peels.

12.
Place a decorative cupcake wrapper in a mason jar lid to keep the flies out.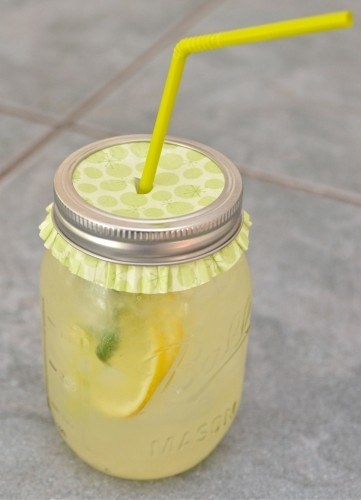 13.
Pack salads or fruit in plastic drink cups, and stick a fork in the hole for the straw.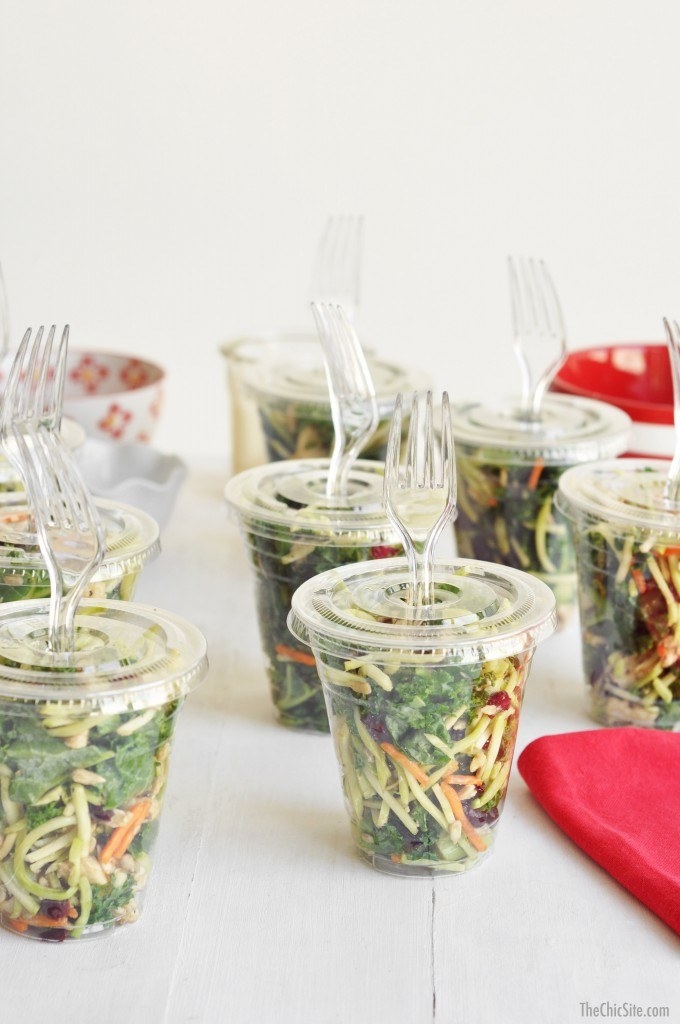 14.
Make jalapeño poppers even easier (and even cheesier) by turning them into a creamy dip.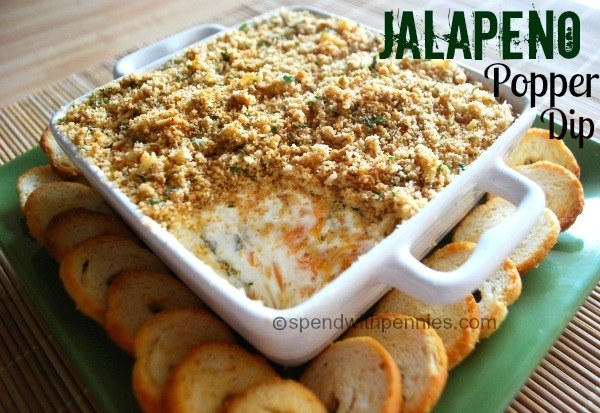 15.
Make breakfast tacos the night before, wrap them in foil, and reheat them on the grill in the morning.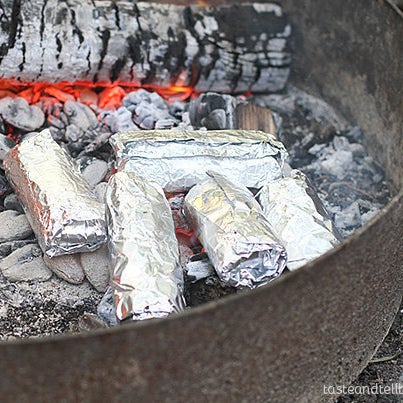 Perfect for brunch or early morning tailgates. Get the recipe here.
16.
Fill an old laundry soap dispenser with water to make an easy hand-washing station.
17.
Then stuff the back of your truck (or car!) with a bunch of pillows so you can curl up and nap / watch the game when you're done eating and cooking.