If you've seen The LEGO Movie franchise, you probably noticed some sparks fly between Emmet and Lucy. And TBH, their sub-plot is lowkey one of the best parts of the movie.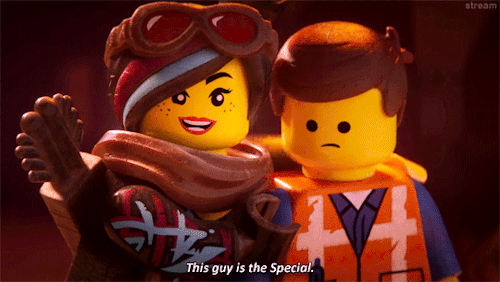 I'm not the only one emotionally involved, either. This popular fan theory has taken the maybe-romance between our two heroes to the next level.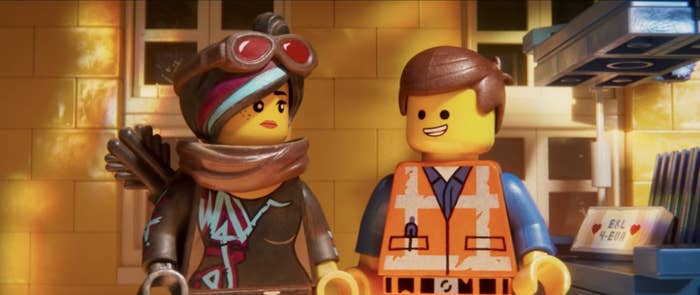 So here's where things get really meta. If Emmet is the LEGO toy that Finn uses to represent himself, who does Lucy represent?
So earlier this year, The LEGO Movie franchise producer Chris Miller sent out this tweet that basically confirmed everything we thought about Emmet and Lucy to be true.
Given this GIFT that Chris Miller has gone and blessed us with, watching Emmet and Lucy in the new The LEGO Movie 2 has got me feeling some kind of way.
Here are 10 Emmet/Lucy moments from the new film that have a) made me wonder what Finn was projecting onto the narrative and b) made me remember how pure primary school love was.
1.
Emmet gets Lucy a coffee in the morning without even asking...
2.
...and he even orders hers before his own.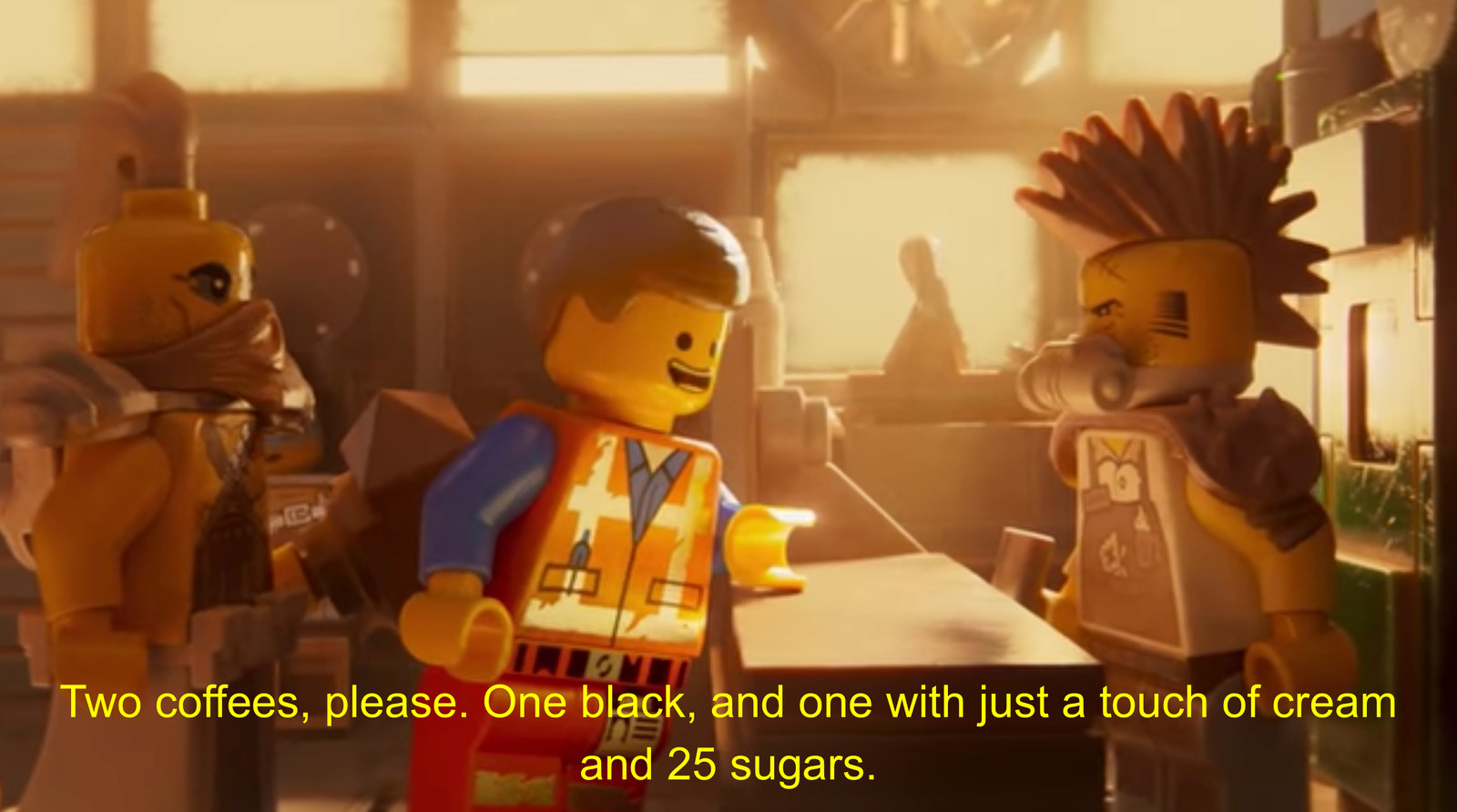 3.
Emmet surprises Lucy by building her a damn DREAM HOUSE, far away from the wasteland that Bricksburg has become.
4.
And Emmet's favourite part of the house? A porch swing with a cute 'E & L 4-EVA' cushion.
5.
When Lucy gets kidnapped, Emmet jumps to her rescue without thinking twice.
6.
Emmet also recruits help to make sure the rescue mission is successful...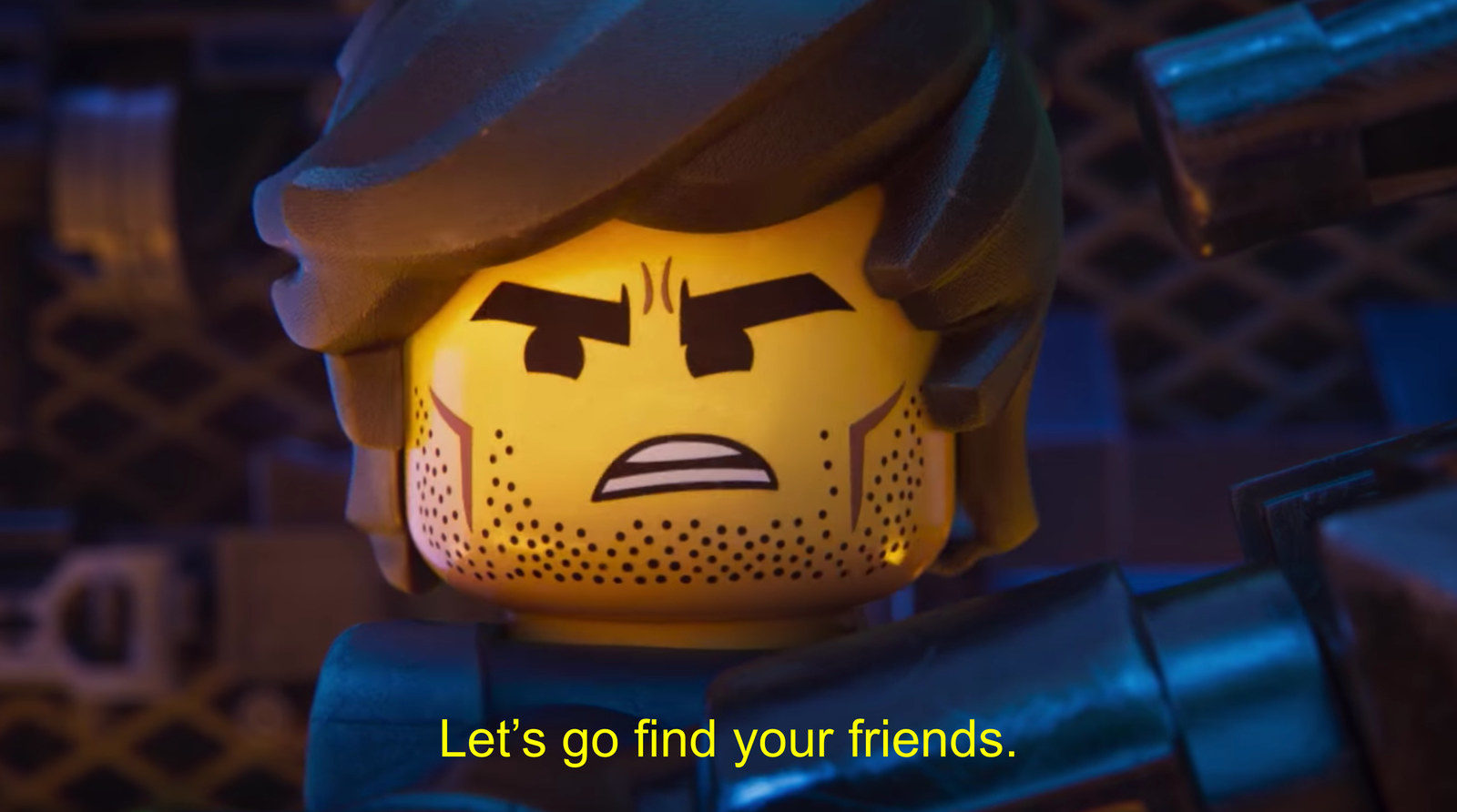 7.
...and goes undercover to avoid an evil alien queen and her cronies in the process.
8.
Emmet draws stubble on his face to try to impress Lucy.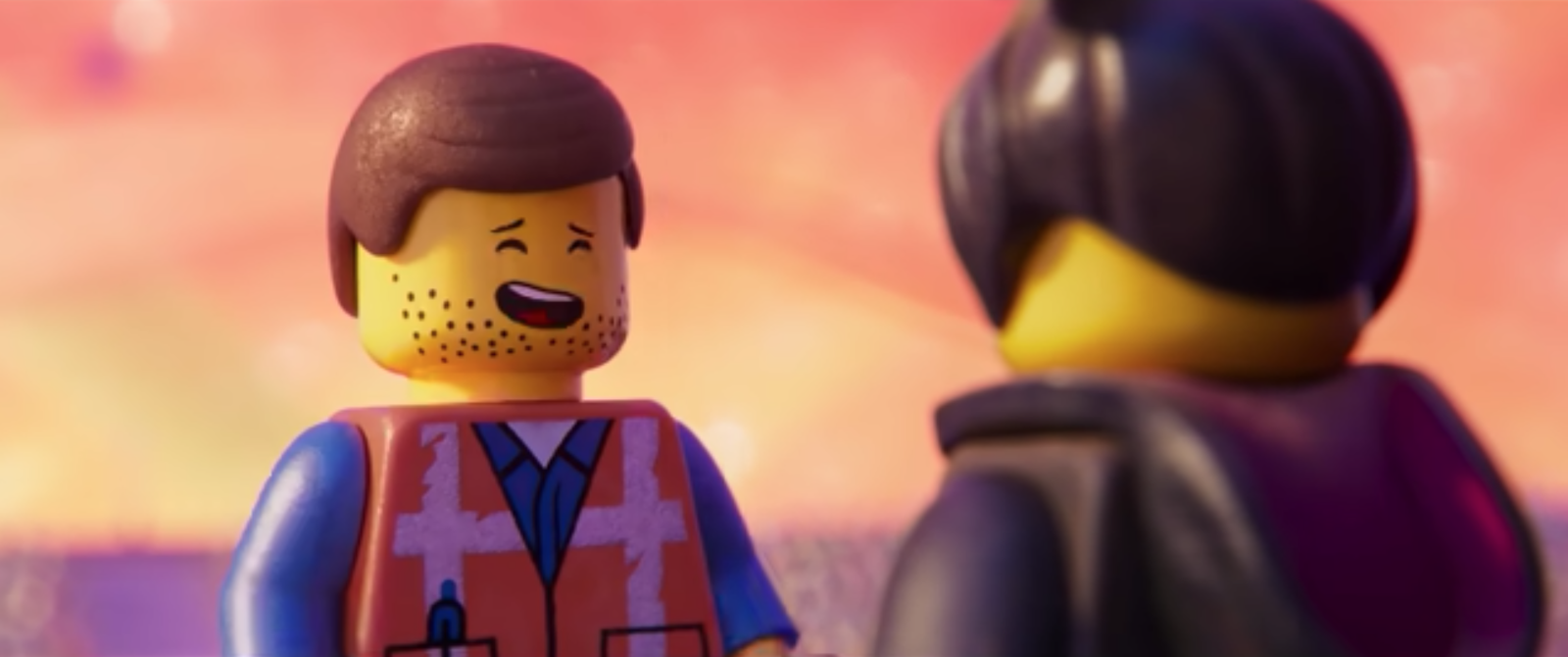 9.
He also learns how to "toughen up" to become the man she wants him to be...
10.
...only to have Lucy confess that she was wrong to try to change him, and likes him just the way he is.
EMMET & LUCY 4-EVA ❤️