I'm just going to go out and say it: Looking For Alibrandi is the best Australian coming-of-age movie that's ever been made.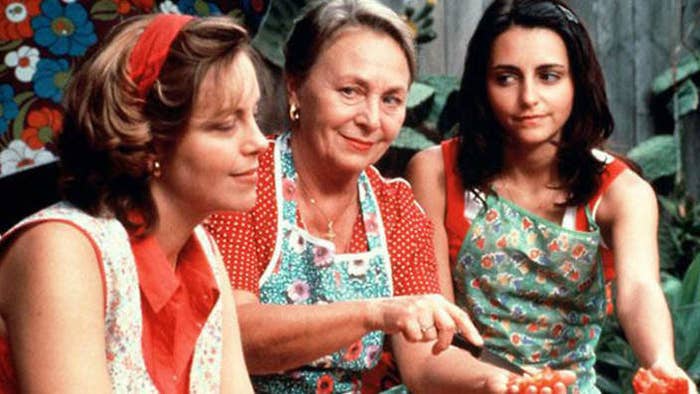 The stars of the film are Josie and Jacob — played by Pia Miranda and Kick Gurry — and they were the realest example of tumultuous young love that I ever had seen.
This week, the film celebrated its 20th anniversary and we got given the gift of Josie and Jacob reuniting for a special couples shoot — and can I just say, I am SCREAMING!
I'd always imagined Josie and Jacob getting their shit together and making it work, so I'm DELIGHTED that we got a snapshot of what that would look like.
In a fictional world, they are happy, healthy and their children are wearing Cook High blazers to give baller speeches on Have A Say Day in 2020.
Happy 20th anniversary to the film and the characters that made multicultural Aussies (like me) feel seen.