Ahh Nando's, home of delicious, flame-grilled peri-peri chicken and chippies. It truly is the GOAT of spicy chooks.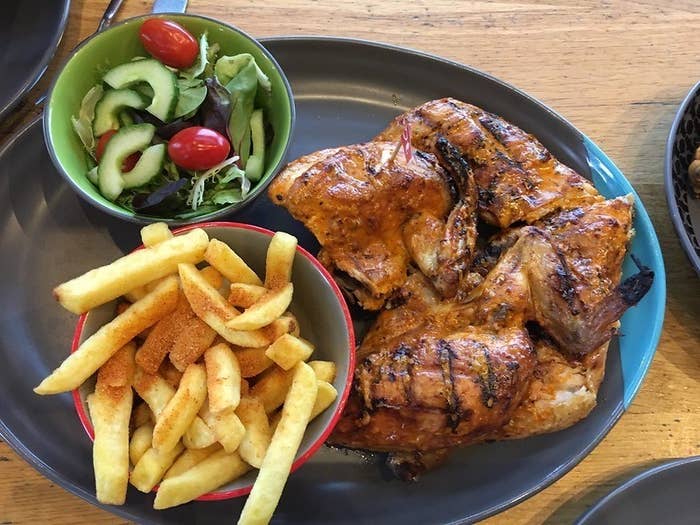 In fact, we love Nando's so much that four of us at BuzzFeed Oz decided to battle it out to see who has the best Nando's order.
From the vigorous discussion in the comments section, one question hath emerged above all others: Is Nando's a fast food chain or a proper restaurant?
The conversation started with commenters kicking off at our claim that Aussies consider Nando's to be a fast food restaurant.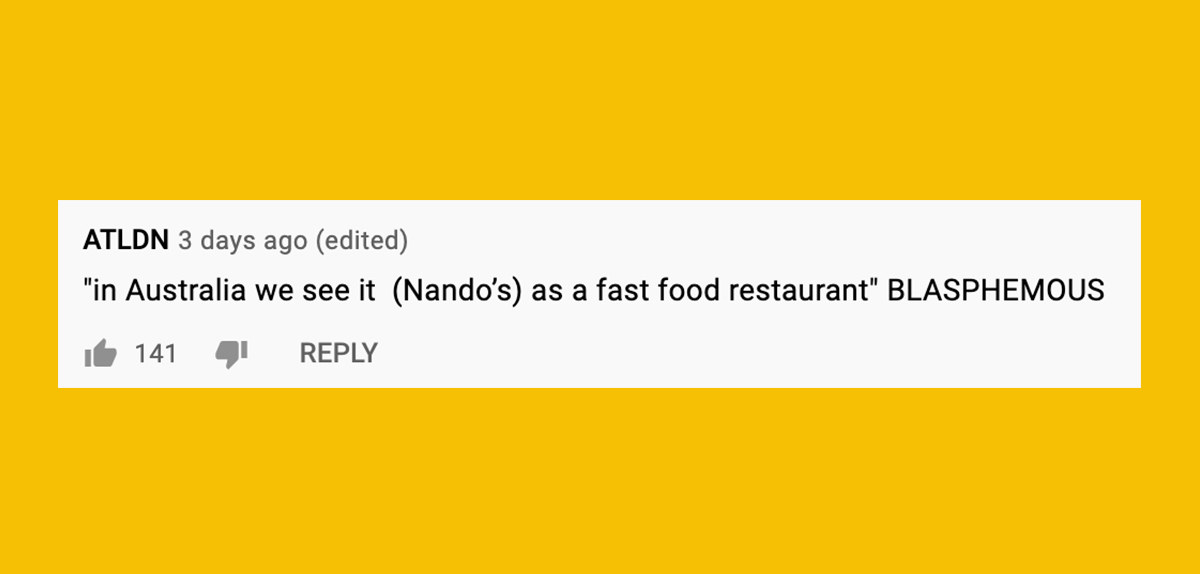 Some people defended us.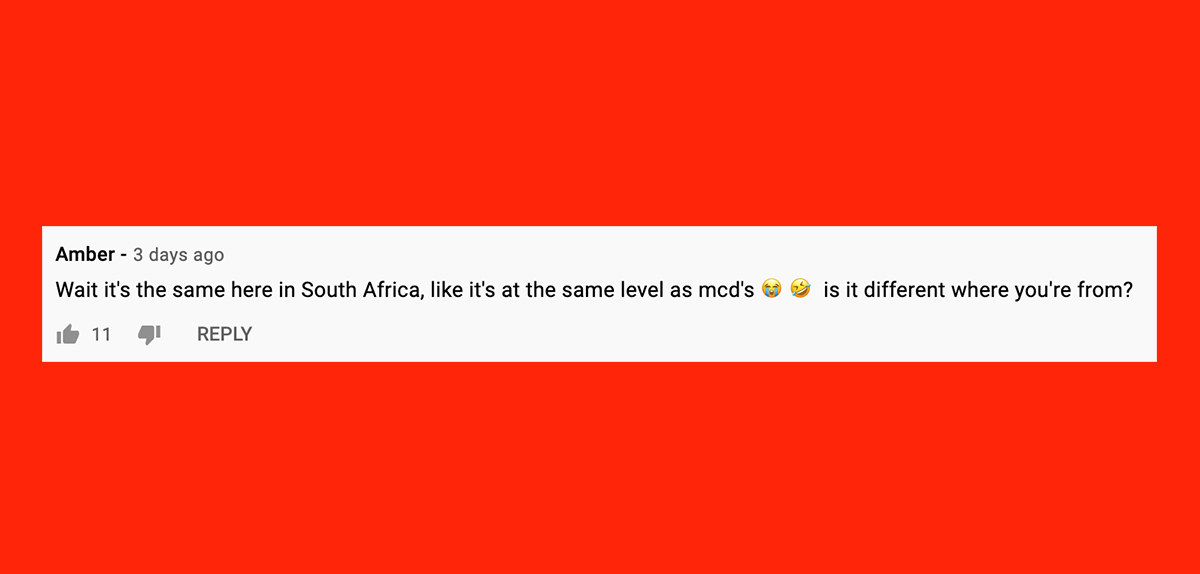 Some commented on the cultural differences between Nando's stores around the world.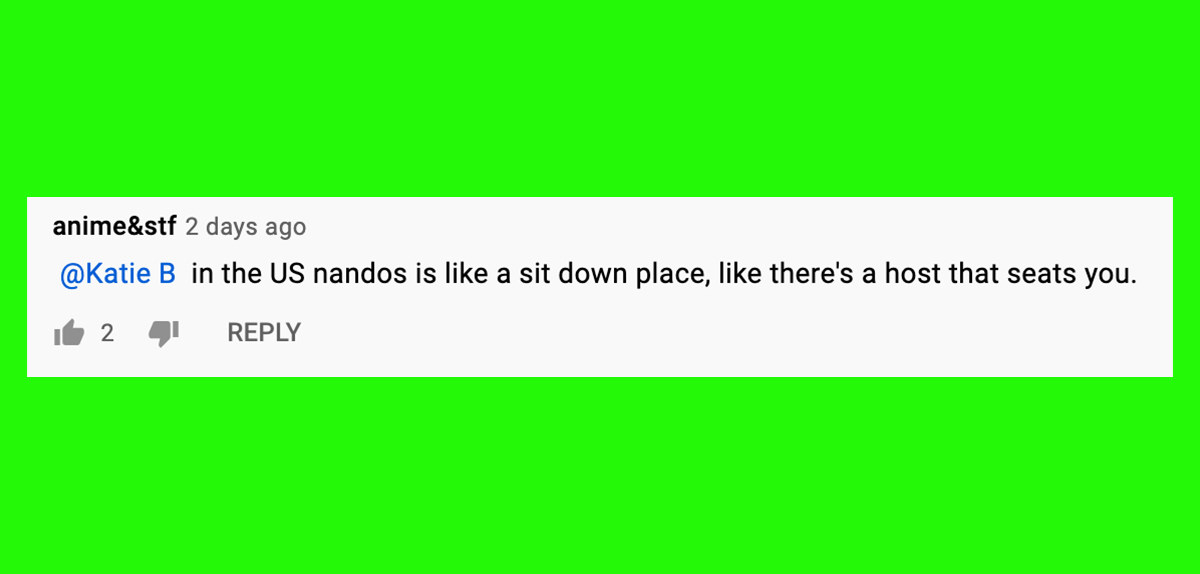 And others think it's just too exxy to be considered fast food.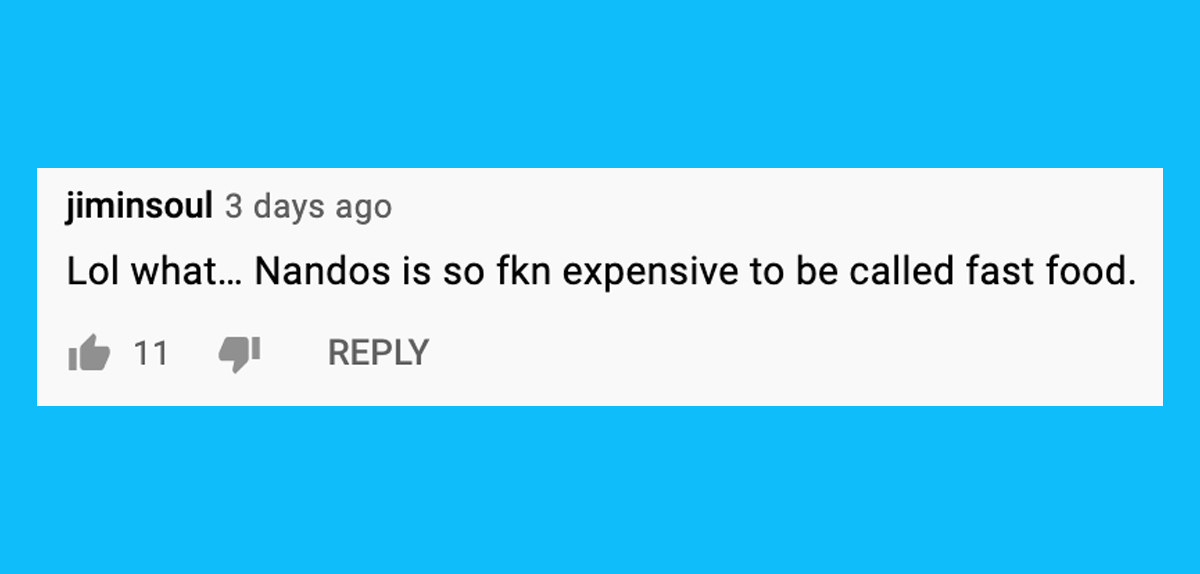 Answer the poll and let us know what you think in the comments below for your chance to feature in a BuzzFeed post!