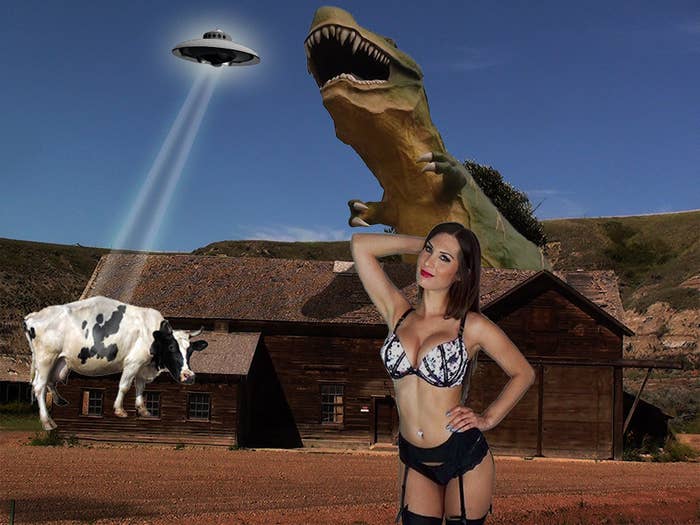 Scanning the internet a few weeks ago I came across a twitter page called Porn Fan Art with the description "Hyperrealism art by your biggest fan". The work features the art of fetish models taken out of their usual context and re-imagined in a bizarre phantasmagoria by a mysterious artist known as "Said in Context". The women celebrated in his art come from a world of Financial Domination and Femdom. A world that has men lining up to pay for everything from dinner bills to lavish vacations. These models get everything by demanding obedience. And it works.
Intrigued by the art, I felt this would be a great blog entry; offering a glimpse into the mind of a porn addicted artist. I contacted Said in Context via twitter and he agreed to do a phone interview. The following is excerpts from our conversation.
LG: How did you get started doing porn fan art?
PFA: I was bored one Sunday, and fooling around with Photoshop I thought it would be a great idea to combine my two favourite pastimes: porn and art. Masturbation and art have the same effect, don't they: they're both satisfying when you are done and allow your mind to take a break from the drudgery of the nine to five. I started with a few images and was surprised by the positive response I got from the women for whom I was dedicating the art.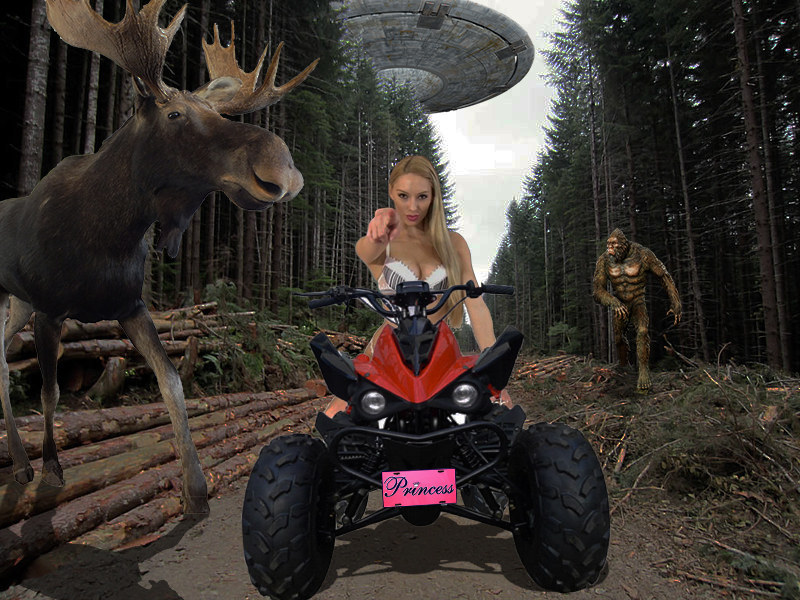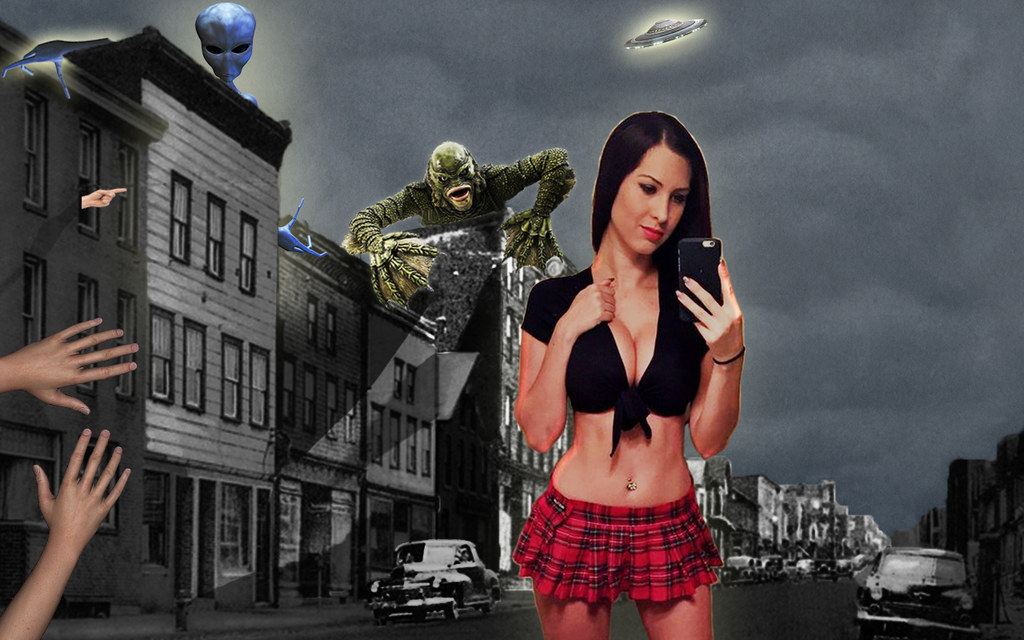 LG: How did you come up with your name? Why not use your real name?
PFA: I like the mystery using a pen name. Also, I do stand up comedy under a different name and want to keep those worlds separate, at least for now. I chose "Said in Context" because people see [sic] everyday in newspapers and on the internet without really knowing what it means. It's based on a Latin phrase "Thus was it written" and basically means transcribed exactly with mistakes. The confusion with this term is that [sic] does not stand for "Said in context" or "Spelled incorrectly" it is based on the Latin adverb sic meaning "thus". I like the fact that using "Said in context" to define [sic] would be [sic].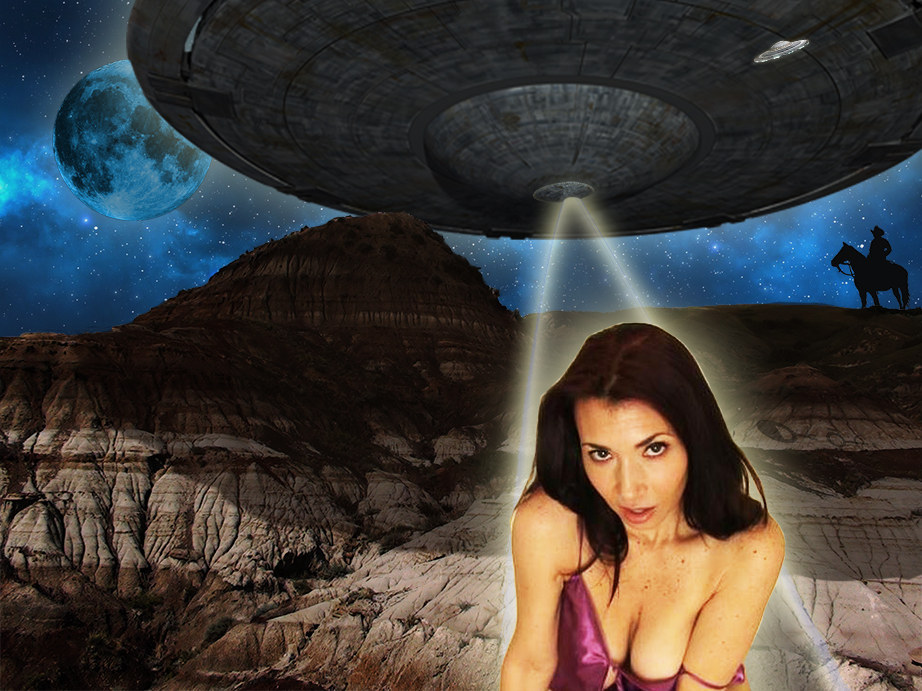 LG: Why do you do it?
PFA: I do it mainly because I enjoy the emotional connection to the subject, like any form of Fan Art if you can connect with the subject you are at the same time connecting with all the other fans. I am totally inspired by these powerful, beautiful women. I won't do an image if I'm not a fan of and, obviously, attracted to the woman in the first place. Being a live performer myself I have a lot of respect for what they do. It's not easy to get up in front of people and deliver content that is way out there.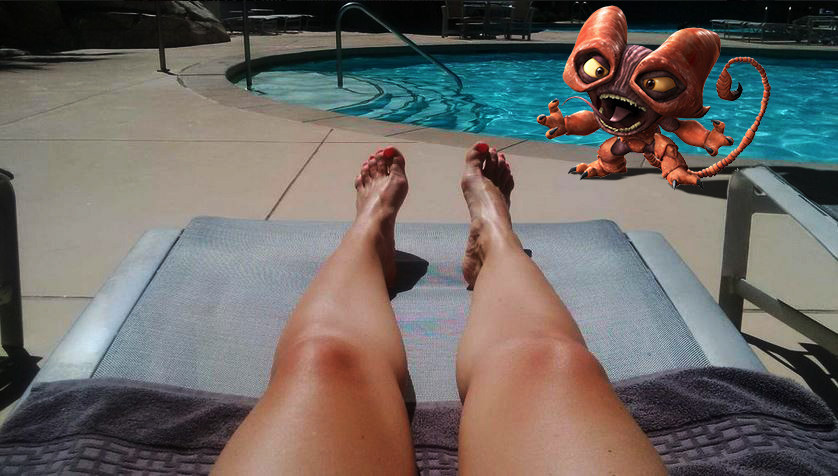 LG: Have any of the girls you feature not liked your art?
PFA: It hasn't happened yet, but if one of them didn't like an image I created for them I would take it down.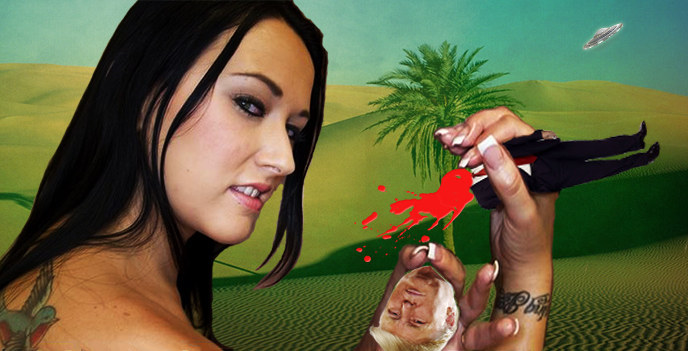 LG: Do you make money?
PFA: Because I use copyrighted material, under the Fair Use legal guideline I am limited in making money. But I do have an Amazon wish list where you can buy me big fuzzy slippers if you like my art. I am using more of my own photography lately in my work just because it's more fun and allows me more control in the creative process.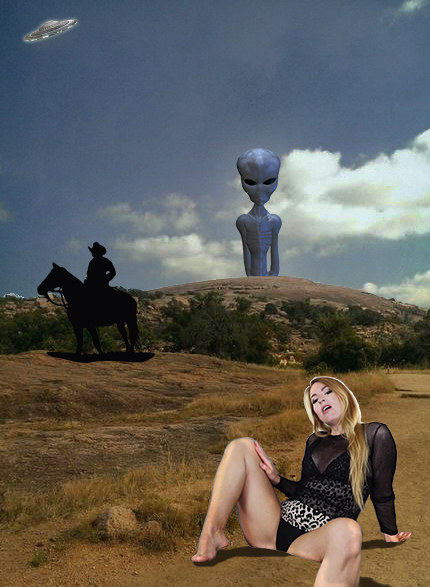 LG: You call it art but aren't you really just copying and pasting?
PFA: It's more like "found" art: you are taking things that are totally different had they not been placed together. You could call what I do as part of the Mashup movement that is everywhere these days. People find the juxtaposition hilarious.