In honor of her 21st, help us toast 21 shots to the legendary Ruth Bader Ginsburg for standing up for equality and justice.
Shot #1: Let's toast to Ruth Bader Ginsburg's appointment to the Supreme Court on August 10, 1993.
Shot #2: And, by the way, she was the second female justice to ever sit on the Supreme Court bench, but certainly not the last…
Shot #4: But RBG was badass long before she sat on the bench. All the way back in 1972, she became the first director of the pro-choice American Civil Liberties Union's Women's Rights Project.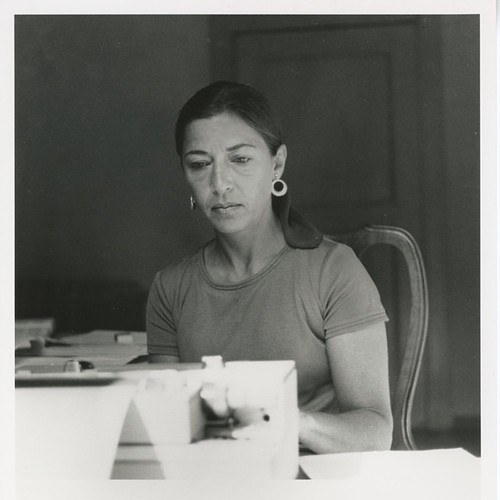 Shot #5: Case in point: "The decision whether or not to bear a child is central to a woman's life, to her well-being and dignity."
"When the government controls that decision for her, she is being treated as less than a full adult human responsible for her own choices." - Ruth Bader Ginsburg
Shot #6: Are you buzzed off justice yet?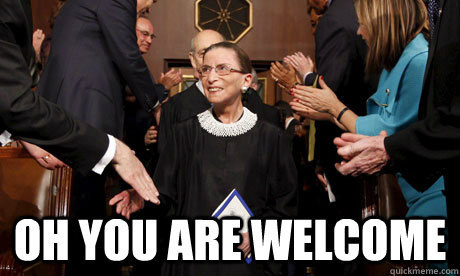 Shot #7: RBG just gets it: "Reproductive choice has to be straightened out. There will never be a woman of means without choice anymore. That just seems to me so obvious."
Shot #8: Hold up. We gotta get dressed up for this party! Time to throw on some RBG swag.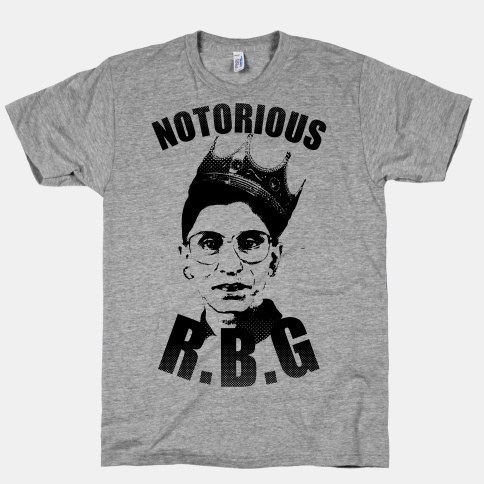 Shot #10: She's so awesome, she even has her own "Supreme Princess":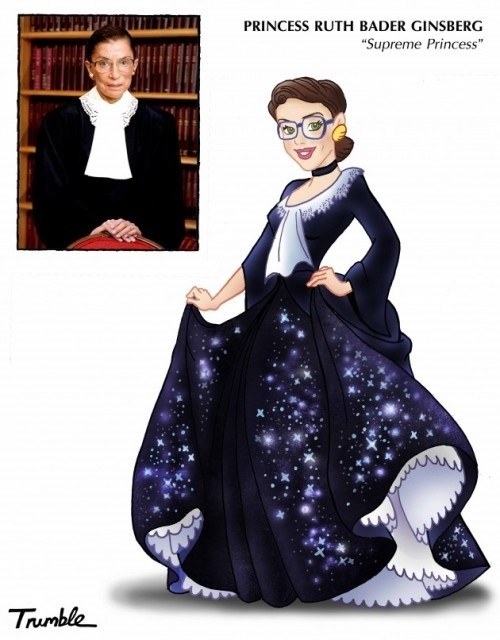 Shot #11: Now we're getting saucy with Supremeness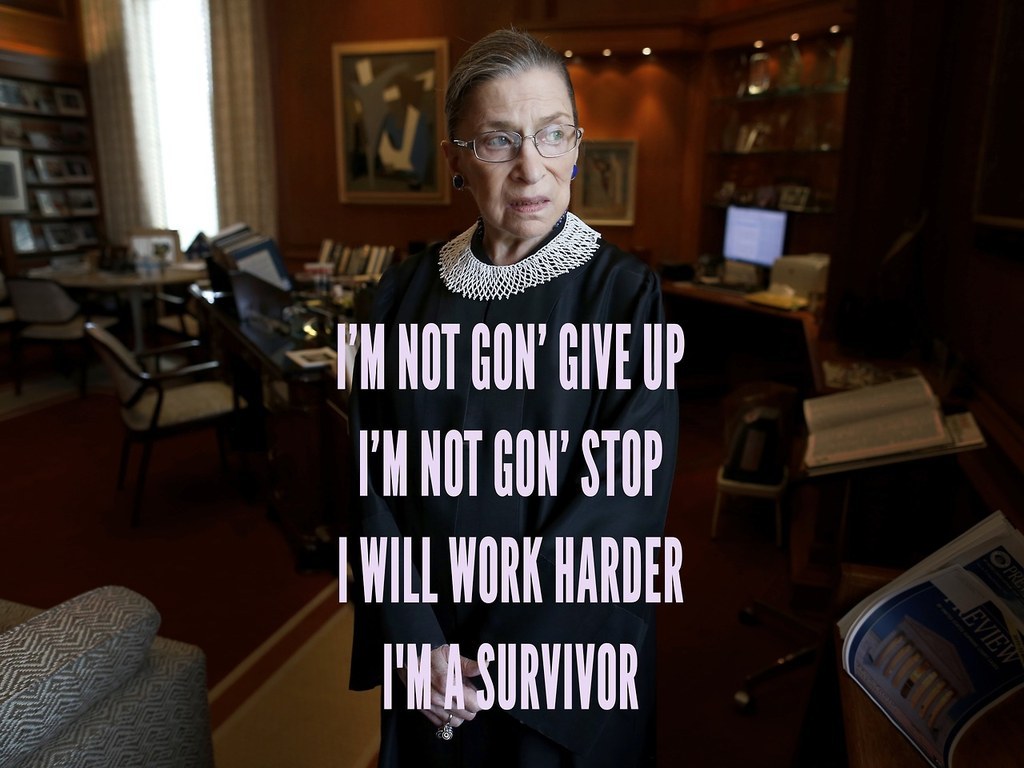 Shot #12: When her anti-choice colleagues on the Supreme Court ruled that bosses at Hobby Lobby can deny their employees insurance coverage for birth control, RBG was all like: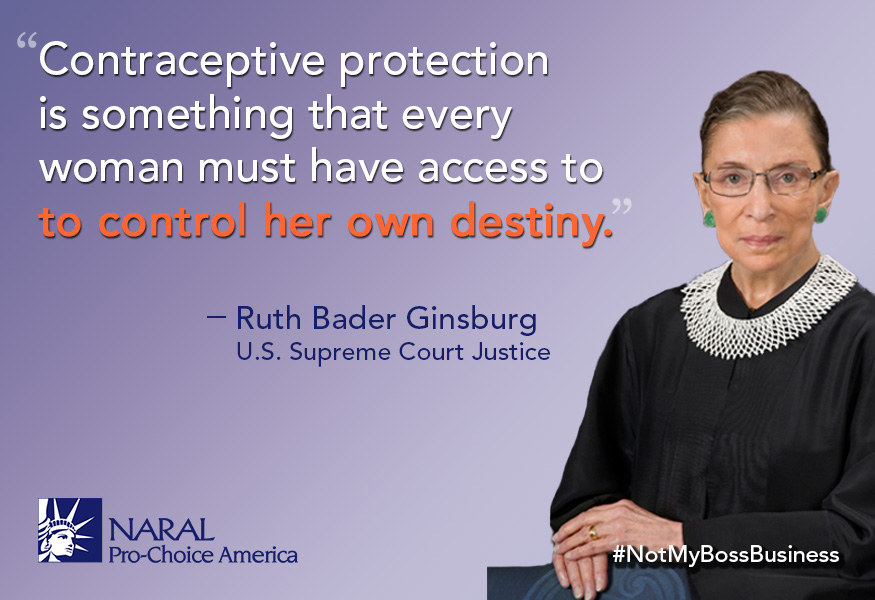 Shot #13: And she threw down: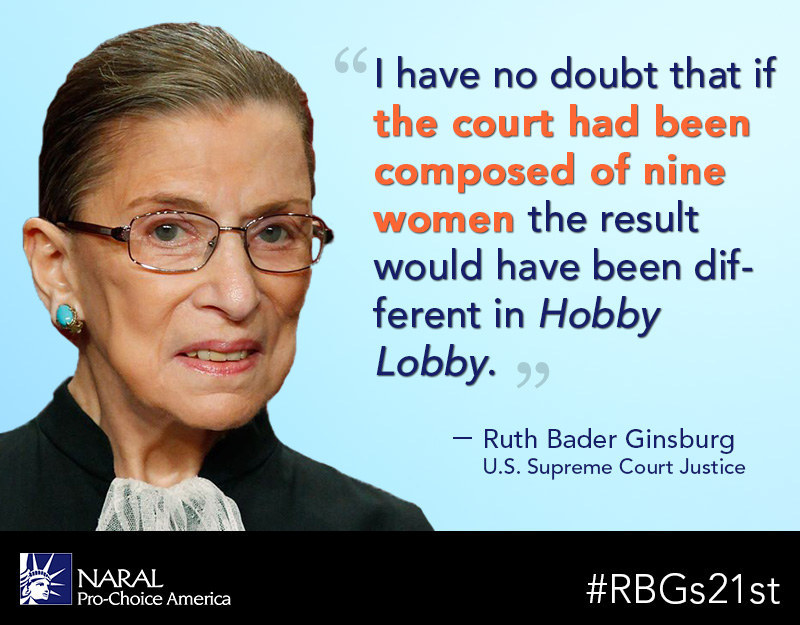 Shot #14: Because this: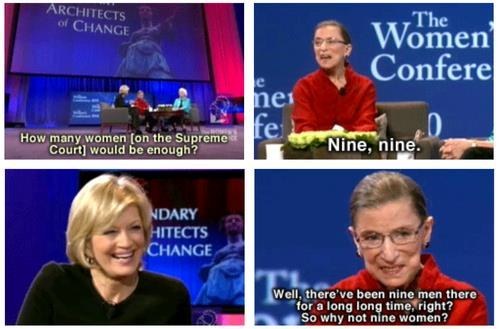 Shot #15: Yep, we're crunk at the court!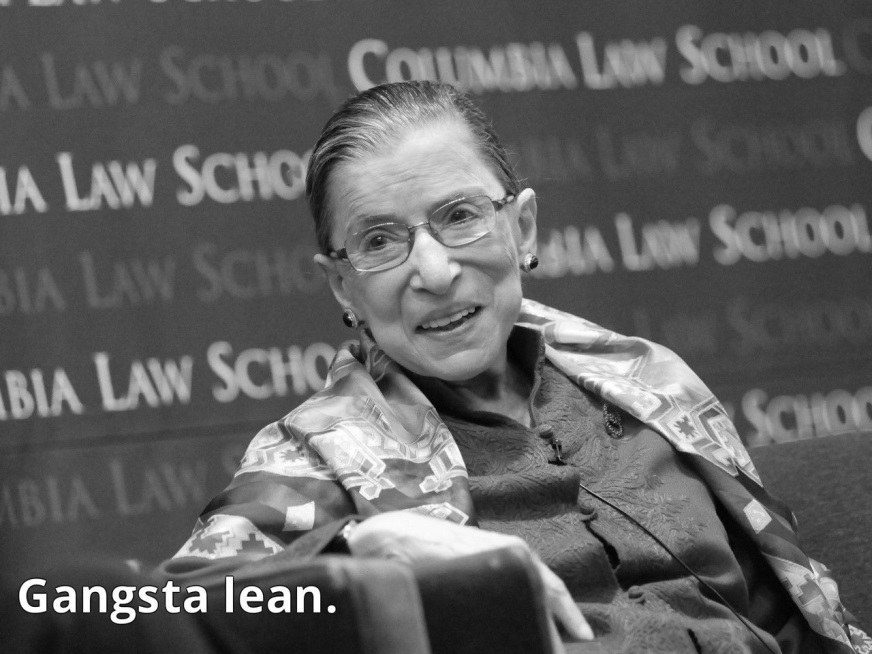 Shot #16: Even through dark times, RBG sees the light: "Justices continue to think and can change. I am ever hopeful that if the court has a blind spot today, its eyes will be open tomorrow."
Shot #17: Because she knows: "It is not women's liberation, it is women's and men's liberation."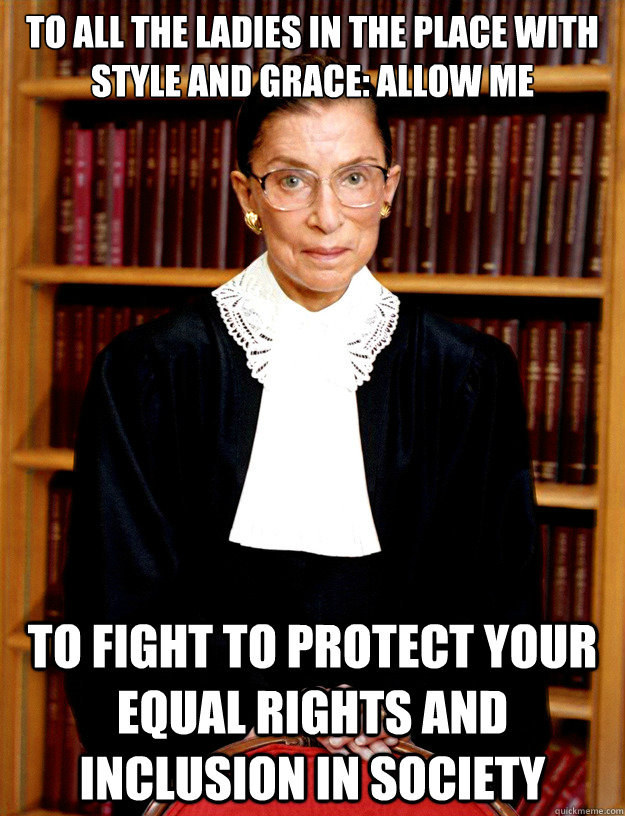 Shot #18: She's always called out attacks on reproductive rights, because some members of Supreme Court don't understand how their decisions can deny "the ability of women to decide for themselves what their destiny will be."
Shot #19: "In my life, what I find most satisfying is that I was part of a movement that made life better, not just for women – I think gender discrimination is bad for everyone".
"It's bad for men, it's bad for children. Having the opportunity to be part of that change is tremendously satisfying." - RBG
Shot #20: We're drunk in love with RBG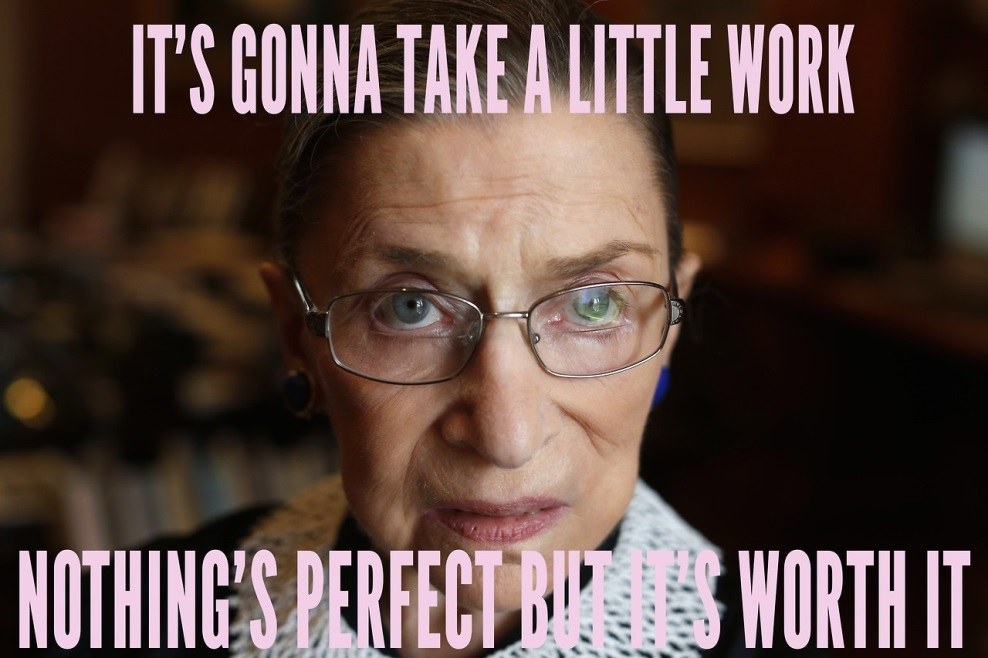 Shot #21: Happy 21st, RBG