When we meet a veteran, many of us opt to say "Thank you for your service." Sometimes, we say this because we don't know what else to say.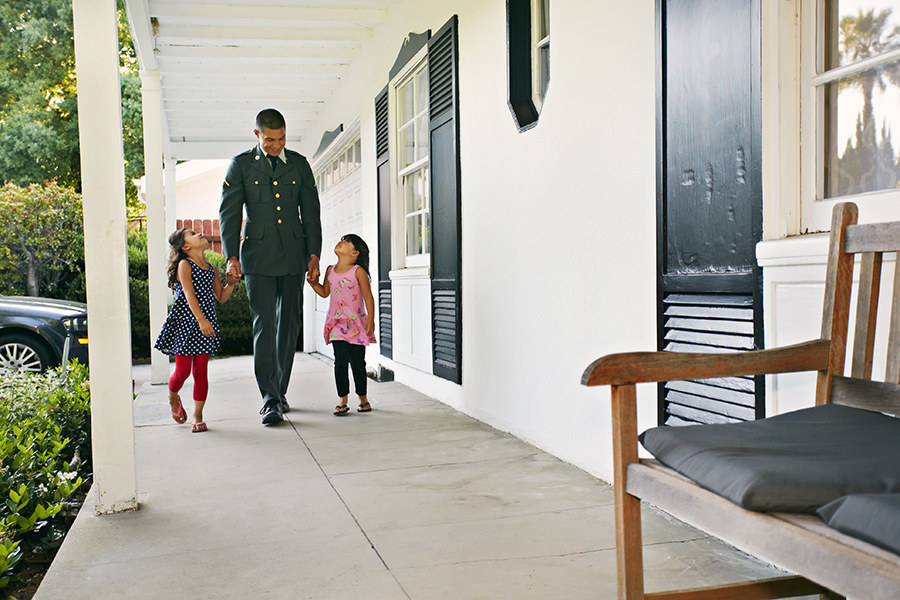 First, some things that you should avoid when speaking to a veteran:
1.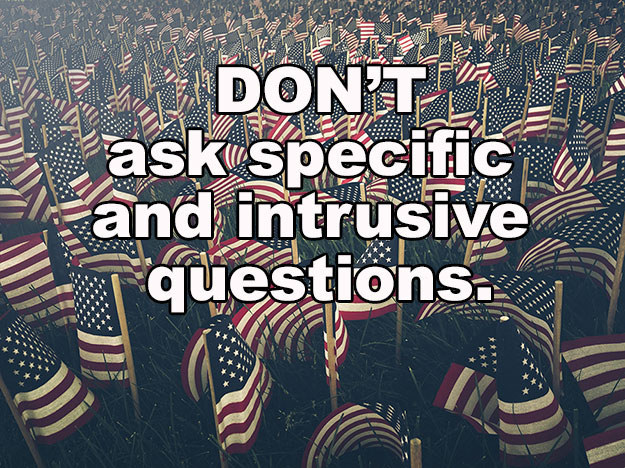 2.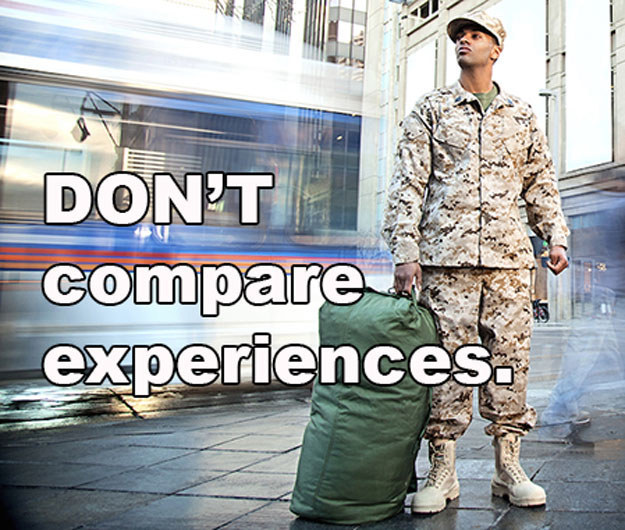 3.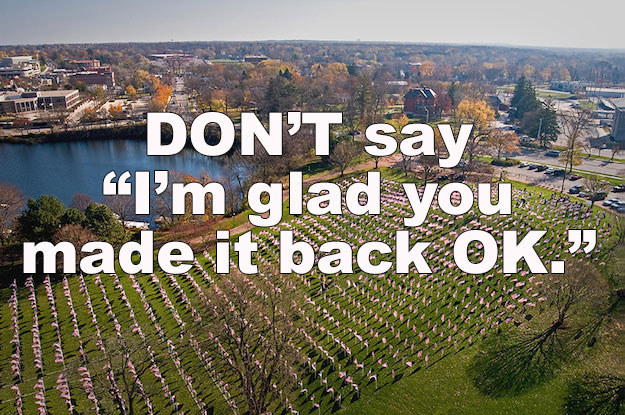 4.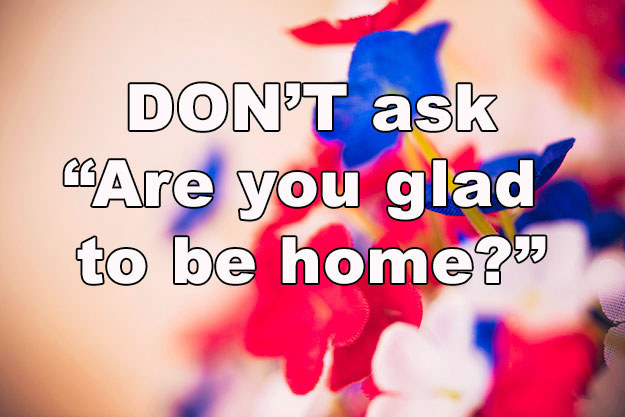 5.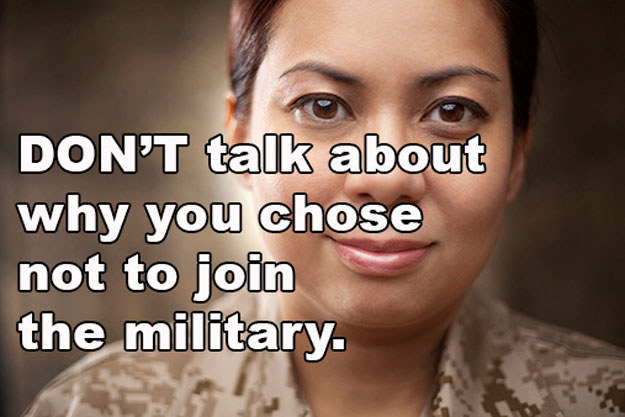 So what SHOULD you say? Here are some productive ways to talk to a veteran:
6.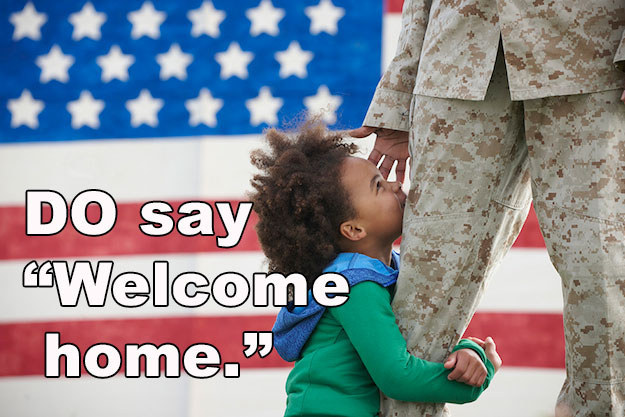 7.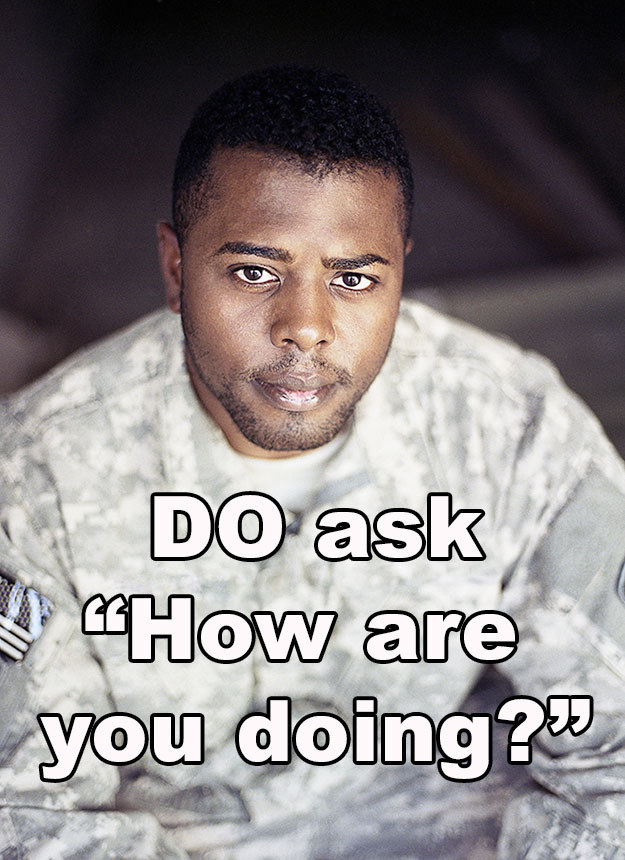 8.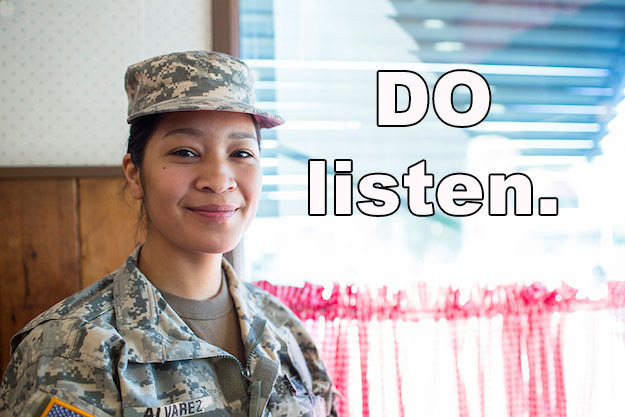 9.
10.
11.