1.
While getting ready, she took a selfie with her cat: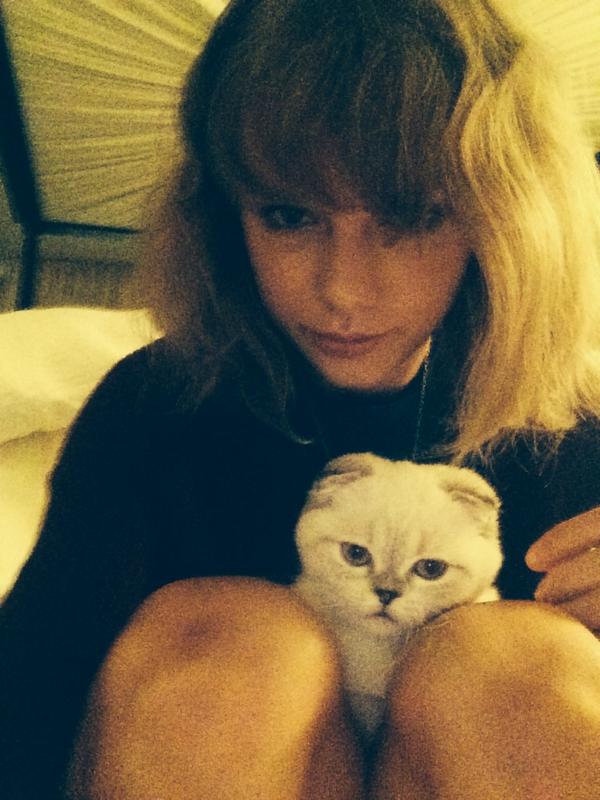 4.
She performed her new single "Shake It Off," and portrayed 1989 as a 1920s scene from a hypothetical Broadway play, Taylor Swift: The Musical. 5.
She sang live, but not perfectly, as Deadspin pointed out via a video of the performance that isolates Taylor's vocal track. 7.
She paused the song in the middle of the performance, for an awkward spoken interlude about how she was scared to jump onto her backup dancers, so she would walk around the stage instead. 8.
Later, she shook hands with Jason Derulo, with two hands in the style of a visiting dignitary. 9.
That handshake made her fast friends with Derulo's date Jordin Sparks, whose phone she stole:
10.
Taylor also cozied up to BFF Lorde's big sister Jerry. Together, they were way more excited about Lorde's Best Rock Video than Lorde was.
12.
After the show, she lovingly stepped into Lorde and Ed Sheeran's spotlights:
13.
And paid Jessie J this backhanded compliment: