Our favorite foodie couple has returned to our TV screens, and I couldn't have asked for a better October treat! Snoop and Martha are back at it with a food special — this time with a Halloween spooky twist. It's Snoop and Martha's Very Tasty Halloween, and it's streaming now on Peacock.
🚨*SPOILERS AHEAD*🚨 Do not continue if you don't want a recap of the special. Go and watch it instead.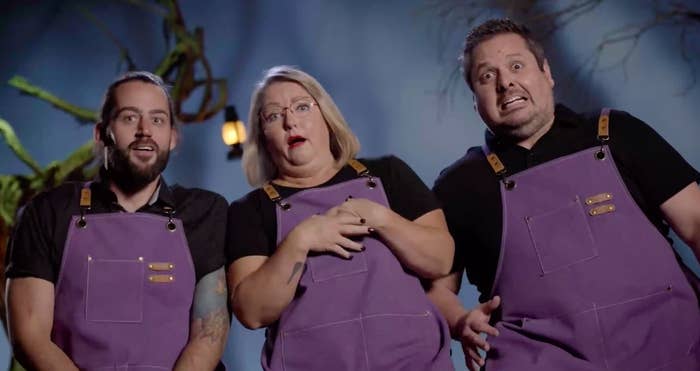 OK, first things first: This is not like any other competition food show. Not only does it include Halloween treats, spookiness, and competition, but this show serves up a dish of the best judges anyone could ask for: Snoop Dogg, Martha Stewart, and BuzzFeed Tasty's very own Alvin Zhou.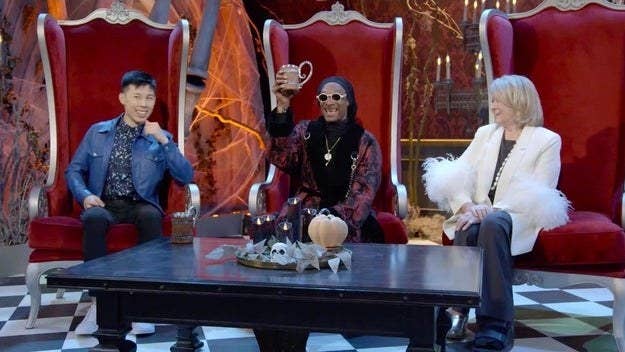 The first thing we know is that Snoop Dogg is hosting a Halloween party in "Tasty Manor" — one for the history books — and we're intrigued to see how it's going to shake out.
Now if you are a foodie like me and you will drop it like it's hot for snacks, baked goods, and treats, then this is the show for you.
The special introduces us to some of the best, most kickass chefs and cooks from all around, competing to make the scariest, most delicious Halloween designs and treats. And the winning team receives $20K!!!
At the start of the special, we are introduced to the three teams.
There's Bone Appetit: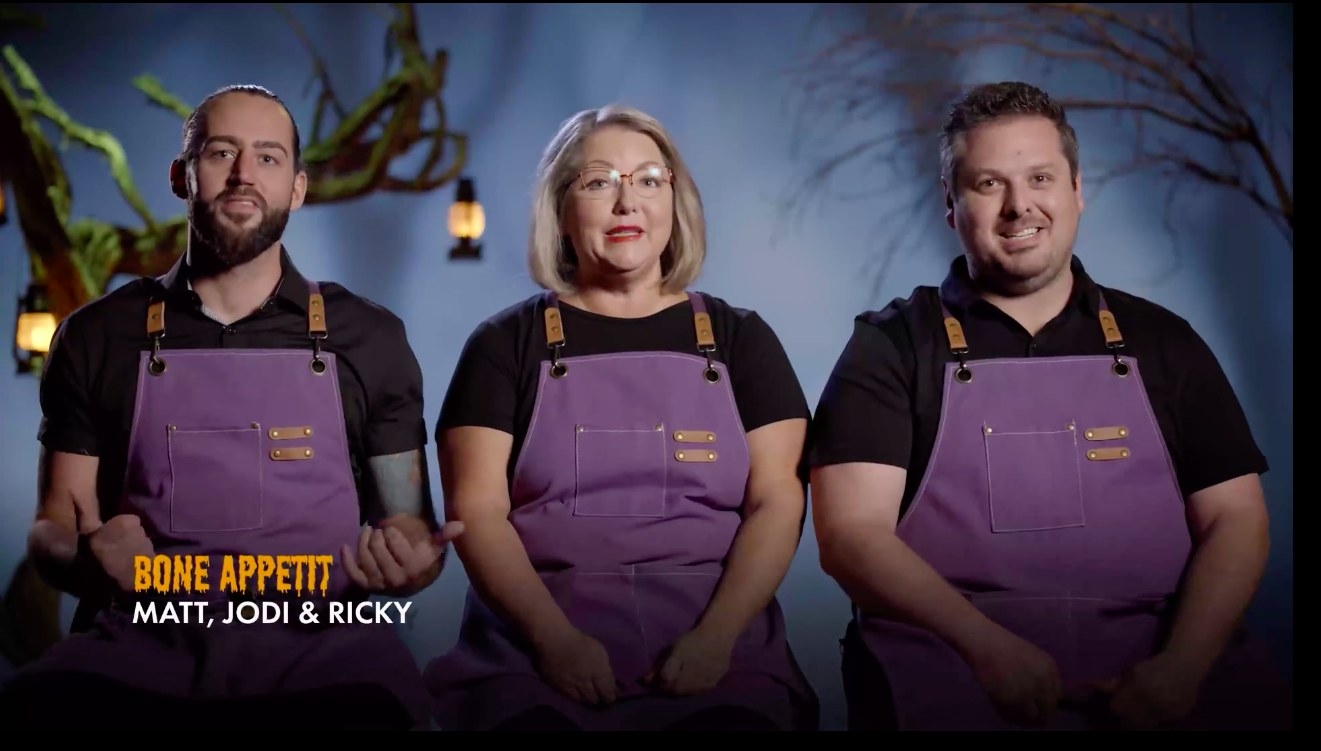 The Real Hallowqueens: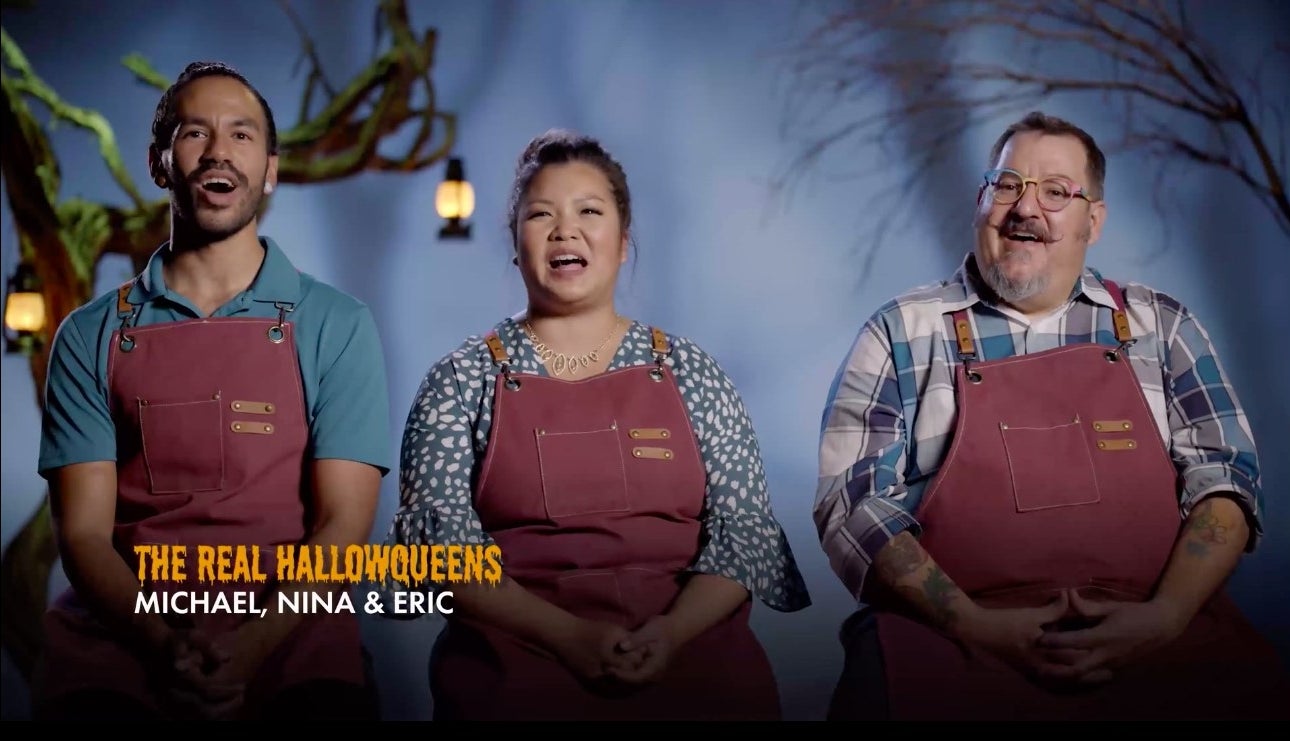 And the Kooky Kaijus: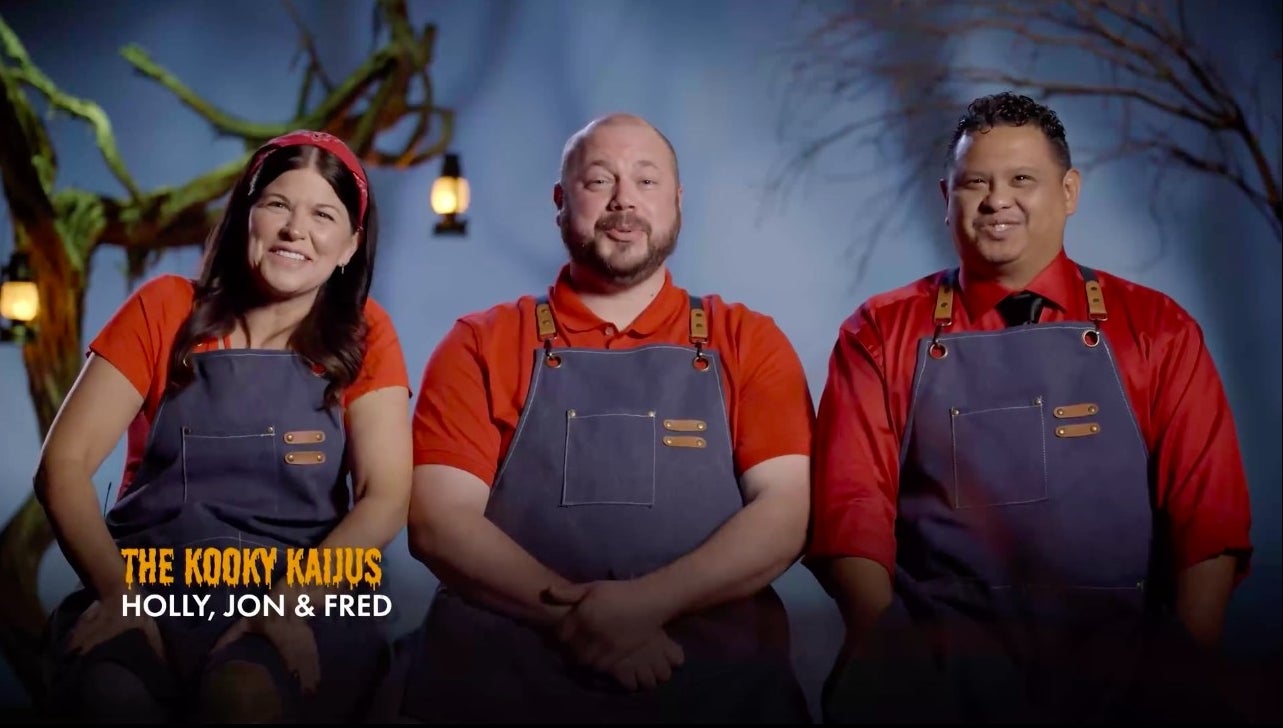 Because we are blessed with Martha, Snoop, and Alvin as judges, the best part is listening in to some of their side conversations while the contestants are creating their spooky masterpieces.
We also follow them around as they sample and weigh in on all the treats the contestants are making.
Now I don't know about you guys, but I am a visual type of girl, and I love learning new things. So I love how Tasty is also hooking us up with "Tasty Tips" as we watch the contestants.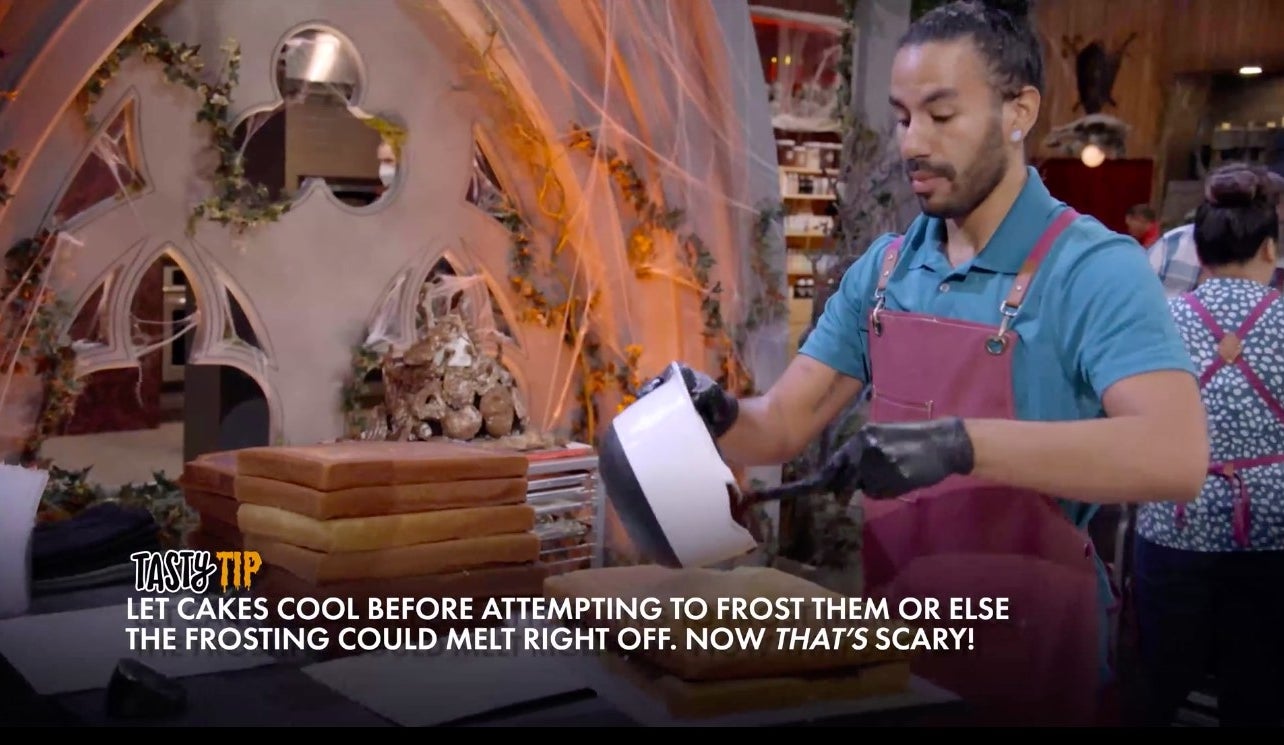 And then in true Tasty fashion, we are gifted ingredients and ideas on how to make even more treats at home with the "Tasty Bites" segments. *takes notepad out*
And the "Tasty Cam" is giving that Big Brother feel, where the audience is allowed a bird's-eye view on what each team is whipping up.
But the contestants have to work quickly because they're on the clock, and soon the guests will arrive!!!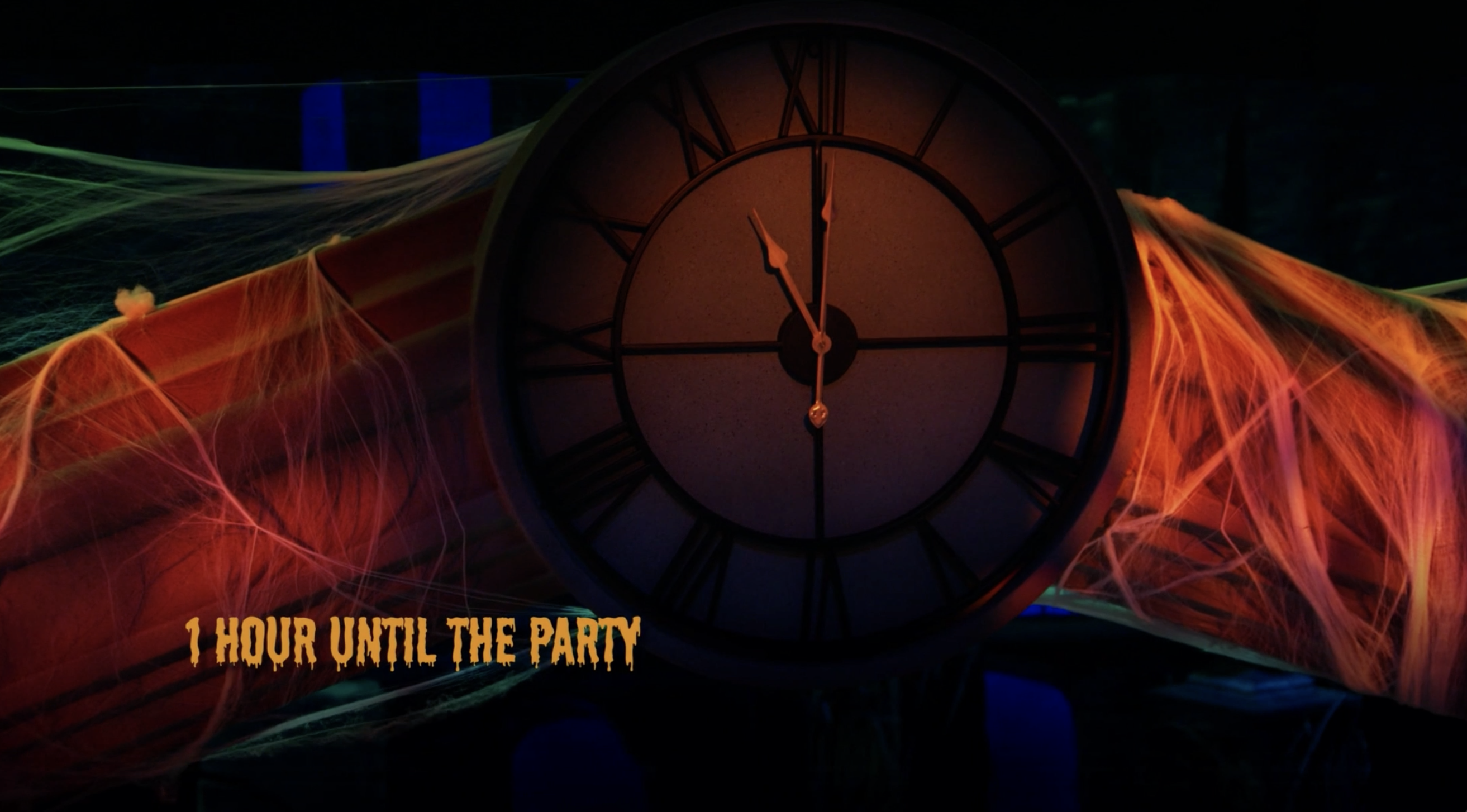 Something I've never seen before on a competition show: The judges open the Tasty Manor doors to their guests in a full-blown Halloween party for the audience.
The guests can walk through each Halloween-themed installation and eat all of the food. Yes...everything is edible!
"When the hell is she going to get to the best part?" you wonder. OK, here it is...the food.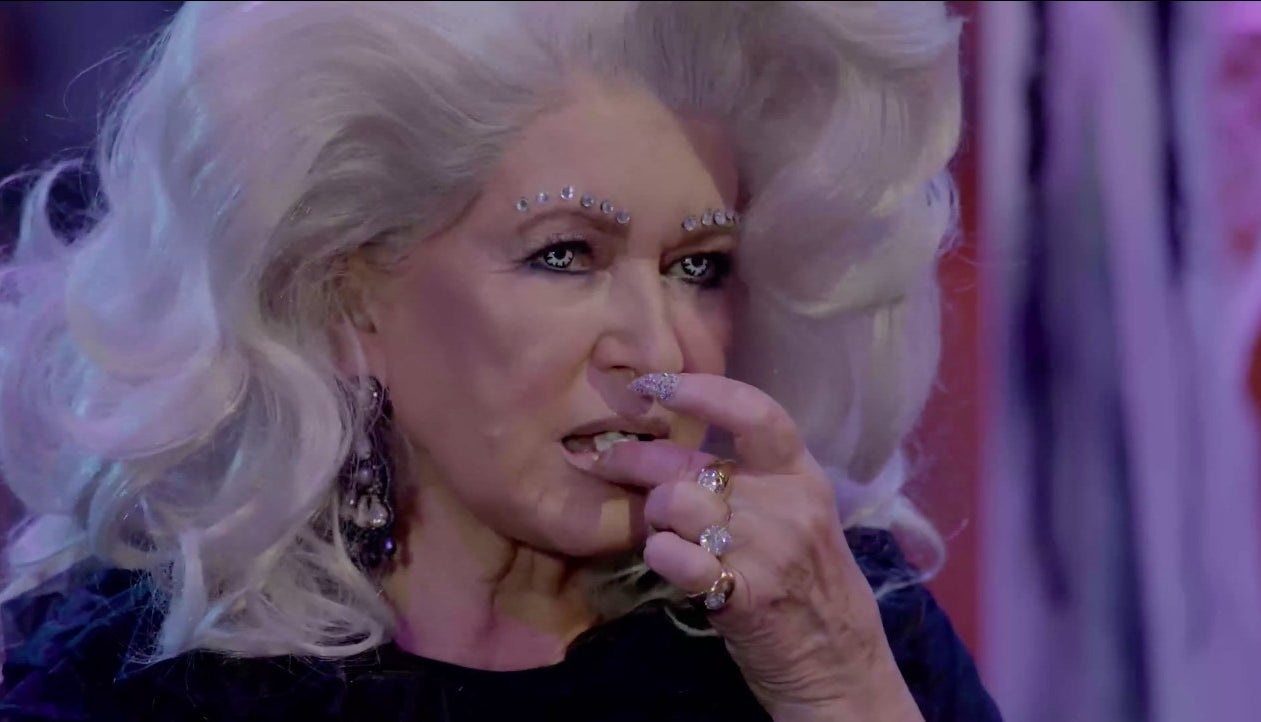 Listen! The special is filled with so much excitement, but I also have to show you some of the incredible things the contestants are creating. Did someone say White Chocolate Bon Bons?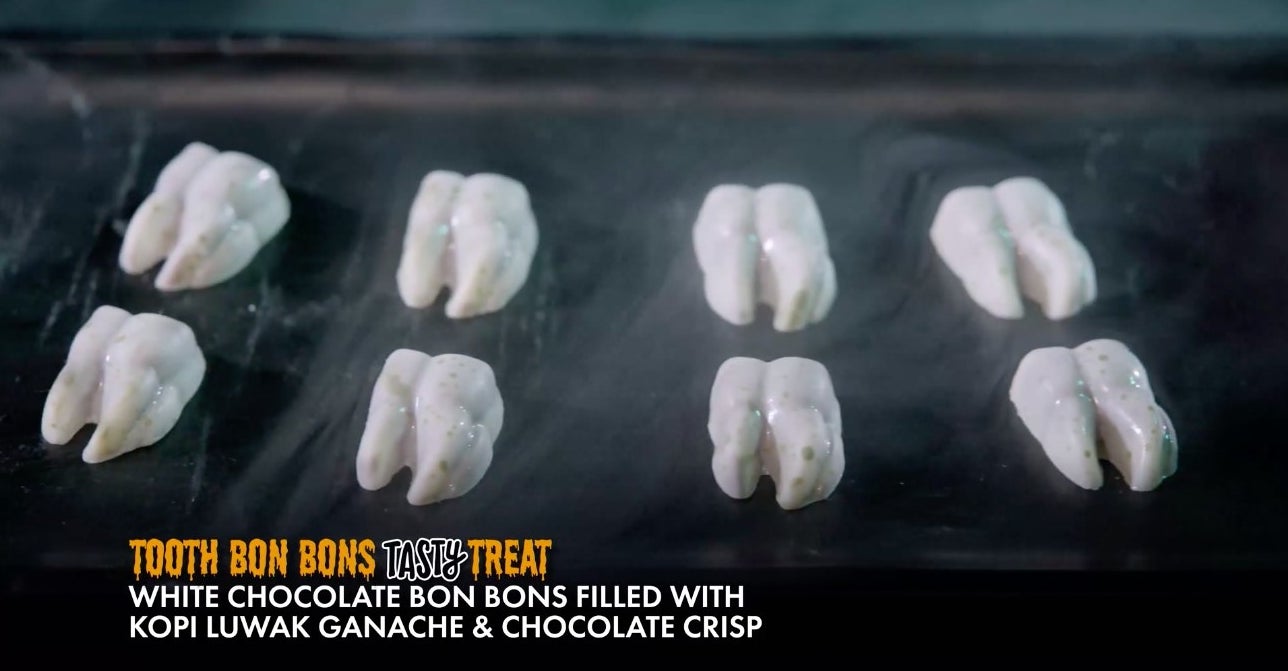 *Wipes drool* Or what about the cookies filled with cherry and black pepper marshmallows?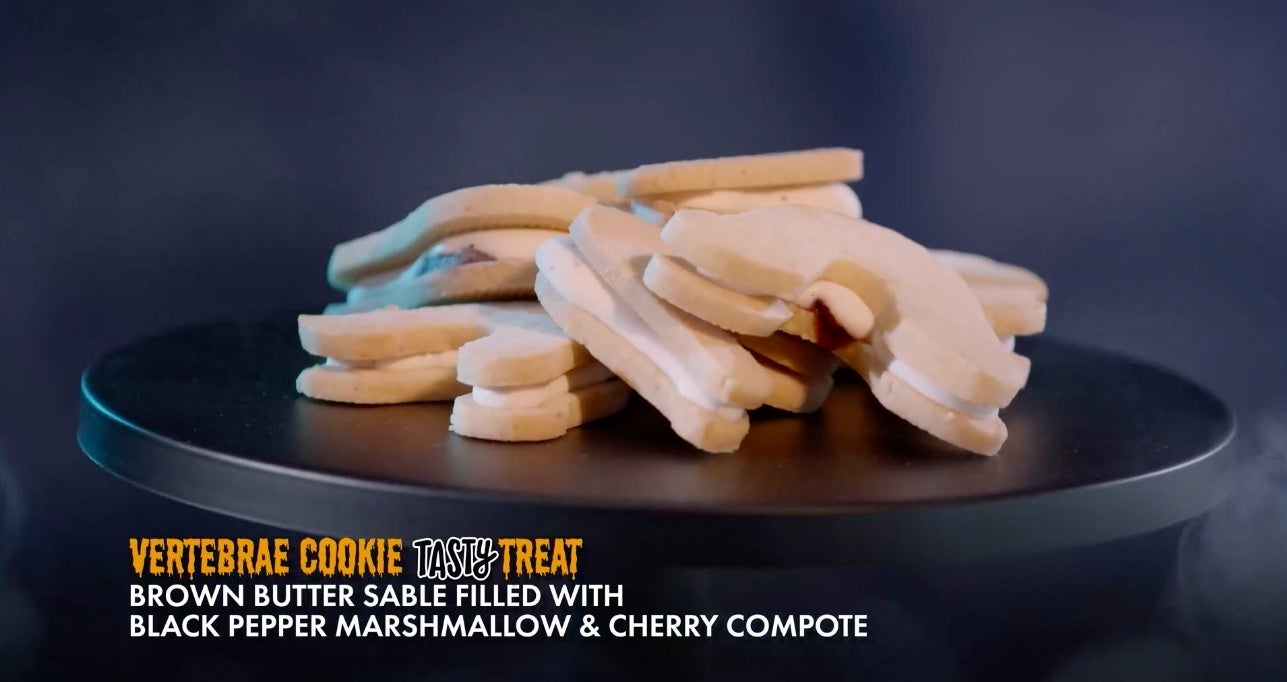 Wait, wait... Don't forget the Peanut Butter Brownies.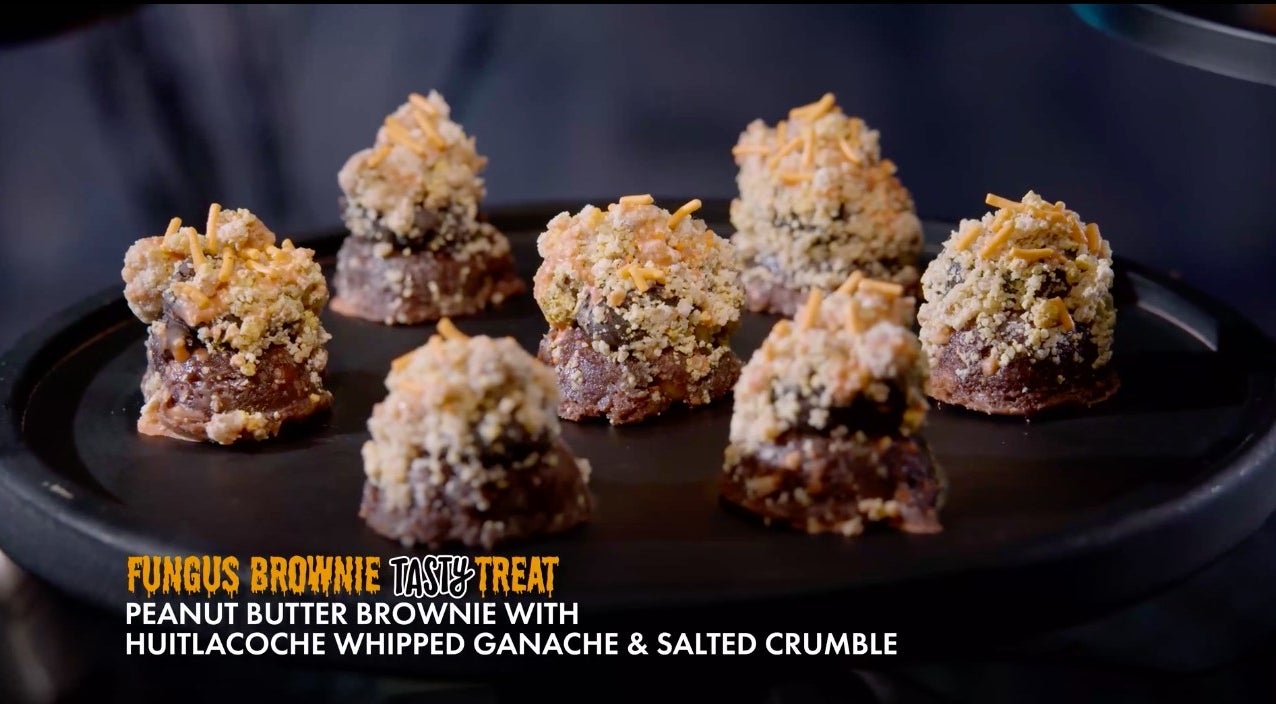 Are you hungry yet? Because this is just the beginning. There are hundreds of treats and recipes.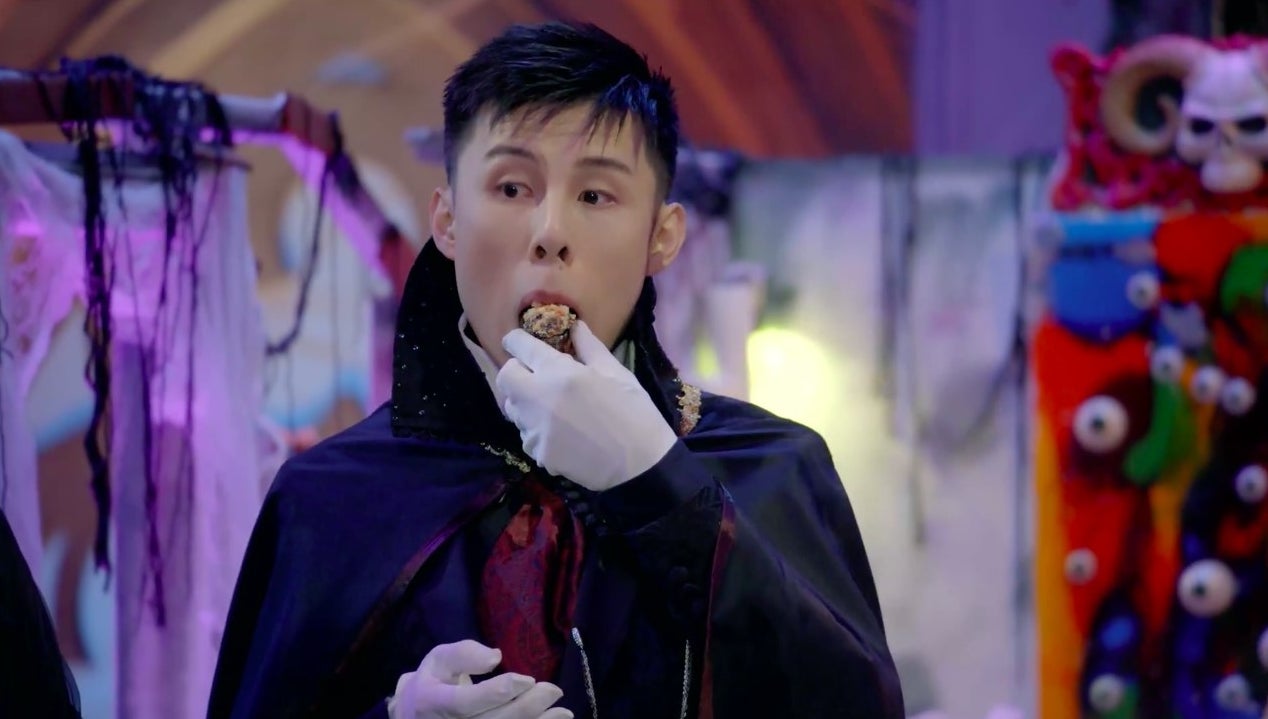 Listen, I do claim the throne to making the best ramen noodles — but after watching each team, it motivated me to get in the kitchen and learn how to make all of these things.
Each of the teams had to do their best to impress Snoop, Martha, and Alvin...
...because at the end of the special only one team got to take home that grand prize of $20,000.
Honestly, I'm gonna say it: Snoop and Martha's Very Tasty Halloween is the TV special of 2021. It's funny, and it involves food, money, and amazing banter from our favorites. Did I mention it includes food?