In 1978, there were 1,410 black male applicants to medical school, compared with 1,337 in 2014. For matriculants, there were 542 in 1978, compared with 515 in 2014.
36 years pass and no improvement in black representation in medicine. Representation is important, inclusion is key.
This is the email received.

Clap-BACK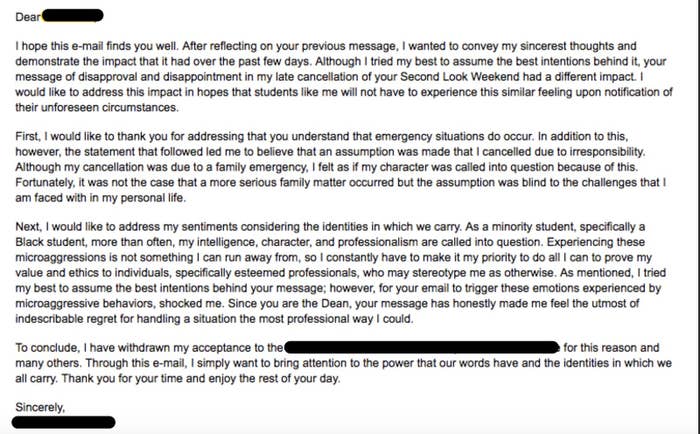 Moral of the story
Don't be afraid to speak up.
People at all levels of medical administration need to be aware of the stereotypes and micro-aggressions that underrepresented minority students face and take these into consideration. Promoting diversity and inclusion is not just something to put on your mission statement but should be obvious in the daily interactions and communications with all students.