It was announced today that HBO has renewed Looking for a second season. But there's more good news!
Three of the show's best characters just got upgraded from recurring players to series regulars. That means more cute English smiles from Patrick's (Jonathan Groff) boss Kevin (Russell Tovey).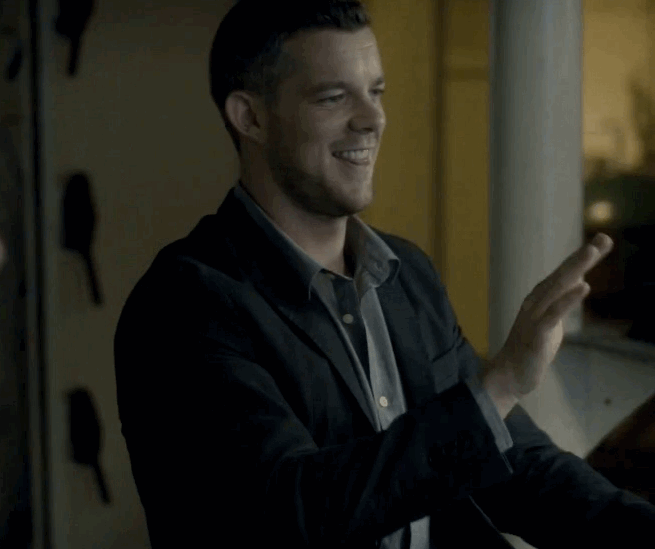 And more in-office sexual tension.

Not to mention it probably means there are more cute dates in the cards for Patrick and Richie (Raúl Castillo), who was also just bumped up.

This might even happen one day.
But most importantly, this show really needed more Doris (Lauren Weedman) and it's finally getting it.
More random park necking, please.
She is a wise goddess that will save Looking from itself. In Doris' name we pray.
Looking Season 1 is currently airing on Sundays at 10:30 p.m. on HBO.