Over the years, the 38-year-old singer and American Idol judge has popped up in my newsfeed for funny moments that aren't always directly related to her catchy tunes — and ultimately, I feel seen.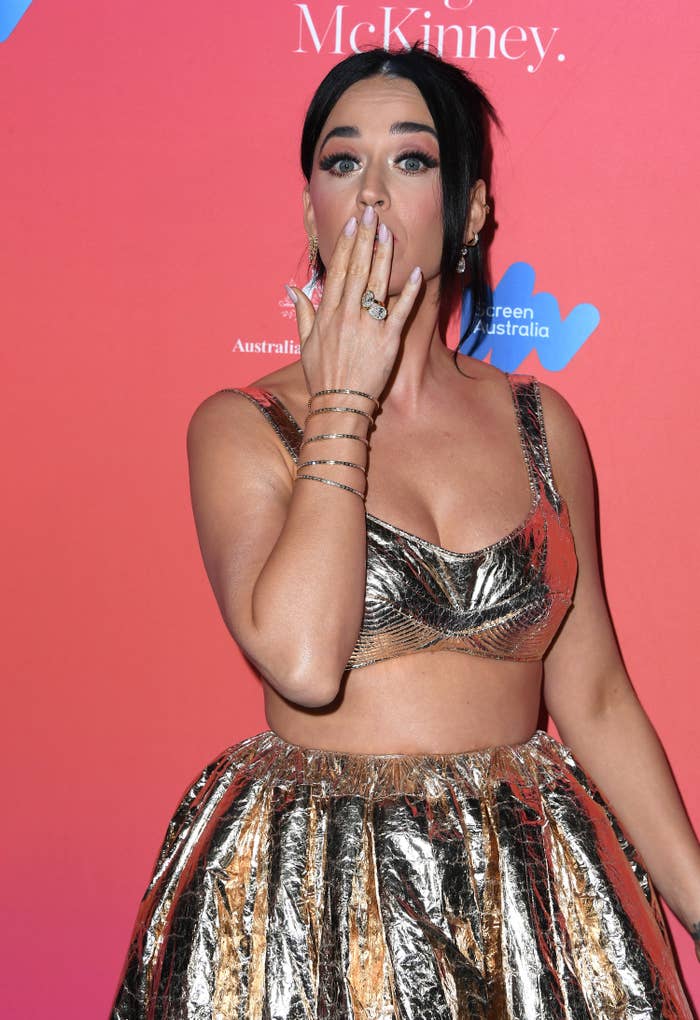 Remember when she almost got away with fooling the entire audience into believing she knew how to play Jay-Z's "Big Pimpin'" on the flute?
Or, do you remember when the parents got her Sesame Street episode removed because they thought her chest might be too revealing for the kiddos? So, she joked about it on Saturday Night Live?
In my humble opinion, she also blessed us with one of the best Super Bowl performances because we got the infamously viral "Left Shark."
Once the glitching eye went viral, she responded by posting this hilarious Instagram with the wildest caption.
Now, in the new TikTok, she said, "I do this pose called 'doll eye,' I can close one eye at a time and still, like, maintain all function."
And now, I seriously feel seen because Katy Perry isn't the only one who can do that quirky "doll eye" trick. Here's a creepy baby version of me with a glitched-out eyeball.
And there you have it! The "doll eye" trick is a beauty technique.