Award-winning hip-hop artist Cardi B (real name Belcalis Marlenis Almánzar) is always in the news for her music, and wild antics.
The Dominican-Trinidadian superstar has become a cultural icon over the last few years with her chart-topping songs, catchphrases, celebrity interviews, and social media presence.
As a fan and self-proclaimed connoisseur of Cardi memes, here are 14 of her greatest moments that prove she is a gift to the universe.
1.
Y'all, she had a kiki with Joe Biden before it was cool! Before he became the 46th President of the United States, Elle hosted a conversation between Cardi B and Joey B covering serious topics like coronavirus, healthcare, and police brutality.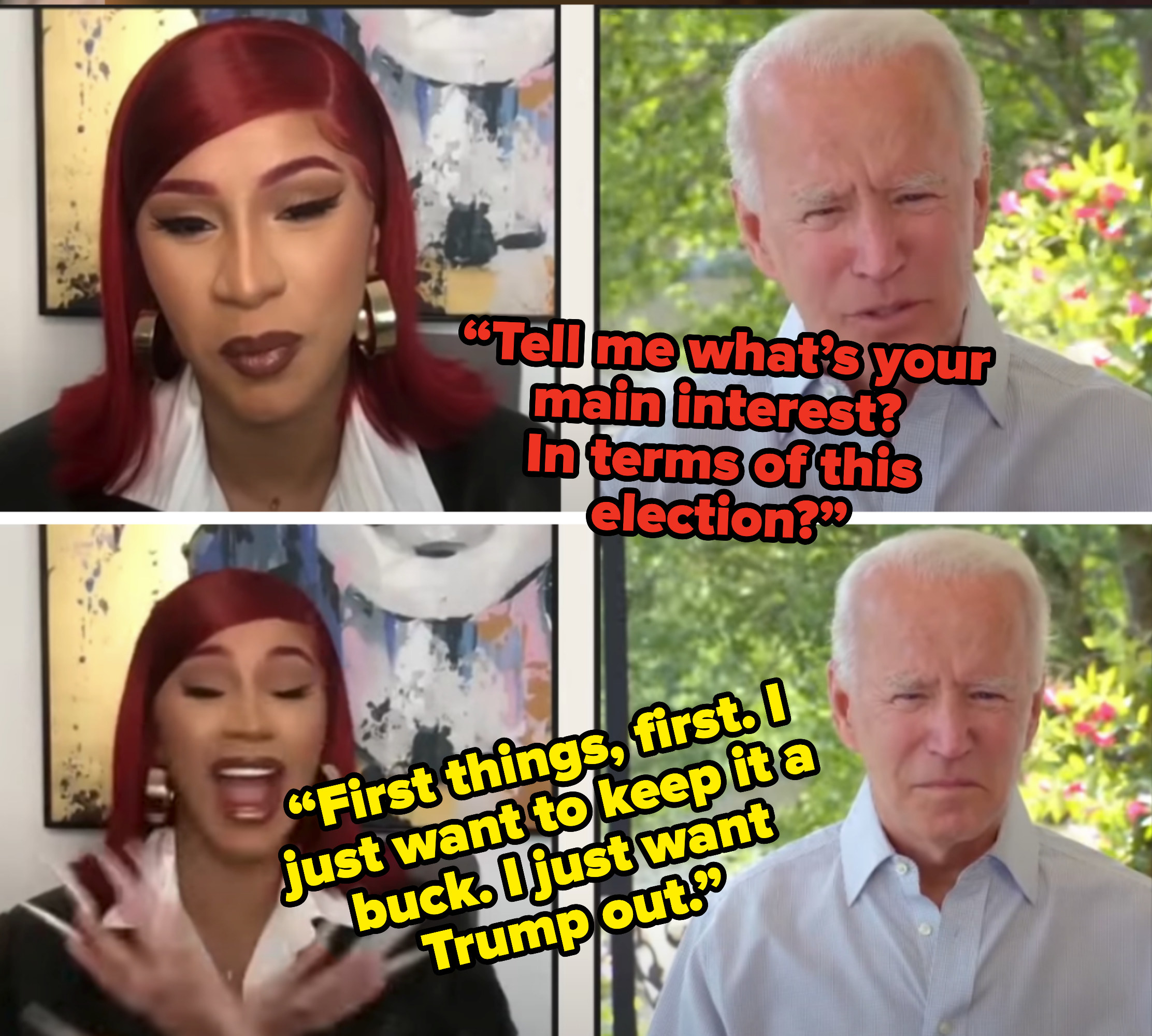 2.
"Sh*t is real. Sh*t is getting real!" I basically blocked out all early pandemic memories, but Cardi B's "coronavirus warning" lives rent-free in multiple million-dollar properties in my head. It's astounding how such a comedic take was one of the most honest celebrity stances presented on the pandemic.

3.
The rapping lovebirds hit a few obstacles in their relationship, but Kiari Kendrell Cephus (known professionally as Offset) and Cardi B have remained a hip-hop power couple. They worked on multiple projects together, including the creation of their young children, Kulture and Wave Cephus.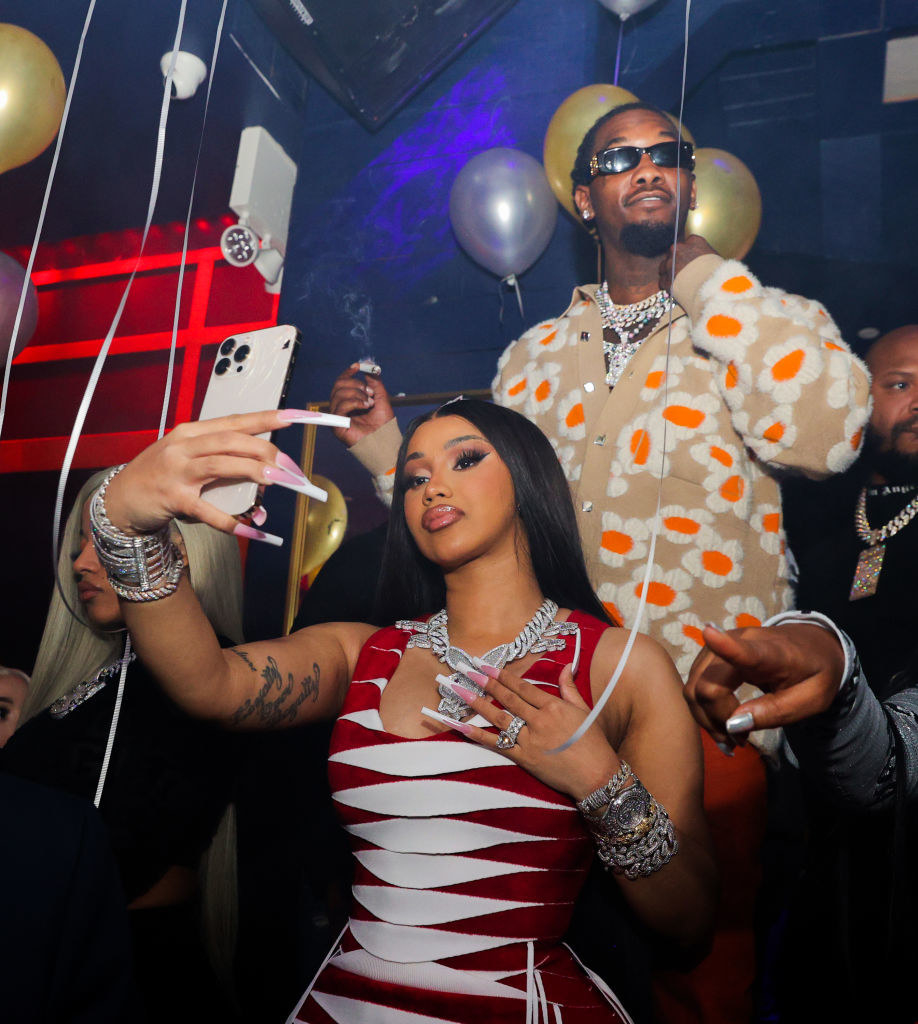 4.
We always crave to be in celebrity families' business, but Cardi B and Offset were skilled at keeping their children from the public eye until they were ready. When the world finally got a glimpse of Kulture Kiari and Wave Set Cephus, everyone immediately fell in love with the infectious cuteness of the Cardi mini-mes.
5.
We love a political queen! Cardi B sat down with millennial favorite Senator Bernie Sanders at the TEN Nail Bar in Detroit to discuss issues facing our country. I can't believe she made that man gossip in the middle of a nail salon.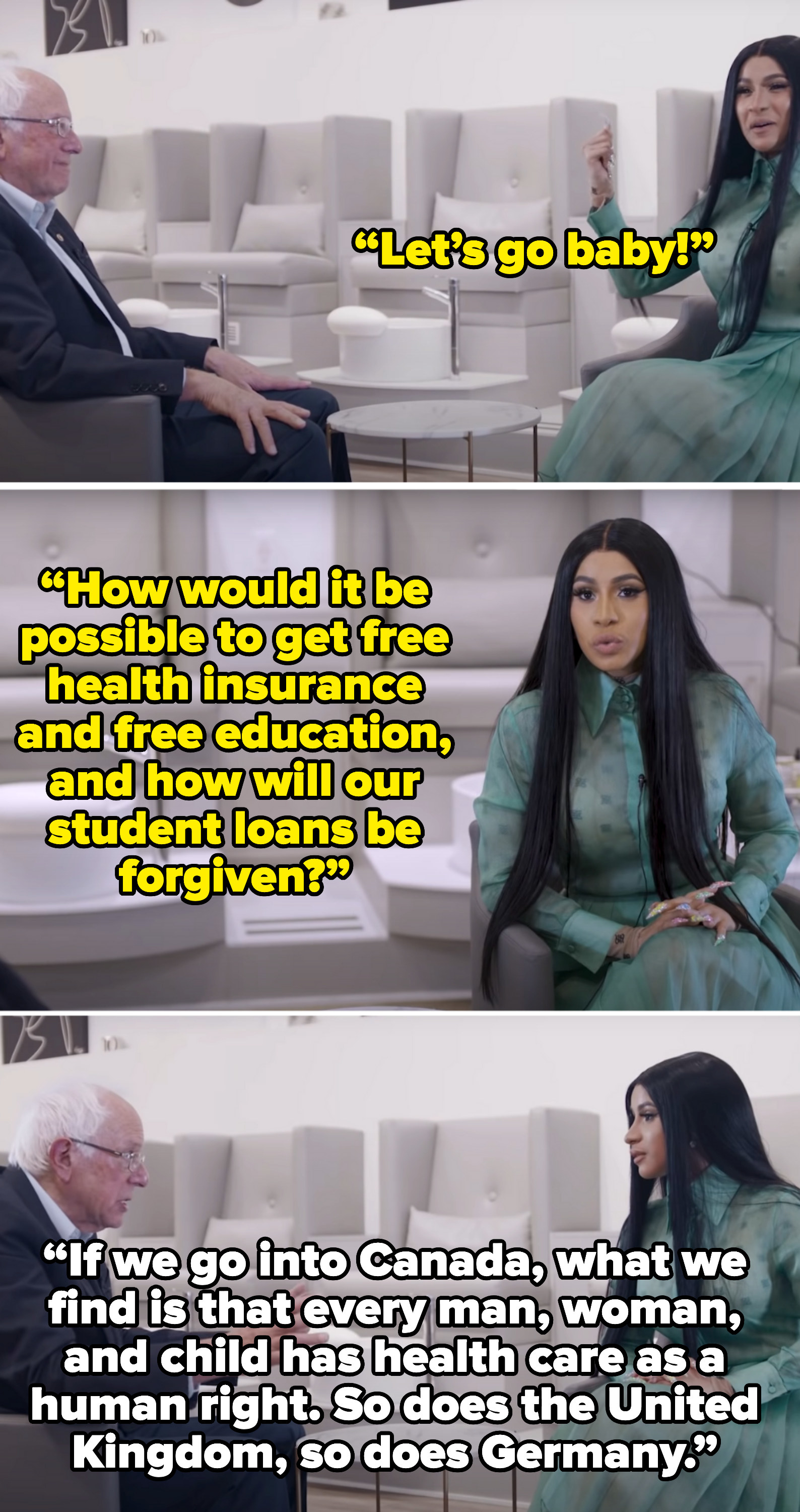 6.
Cardi B can include "amateur mukbang ASMR" under special skills on her résumé. Her videos of eating delicacies are internet treasures, like this time when she went in on some crab legs on her private jet.
7.
Or, this time when she sucked every last bit of taste out of these chicken feet.
8.
Or, when she ate a snack using her nails like a Swiss Army knife cutting open giant mangos and forking petite potatoes.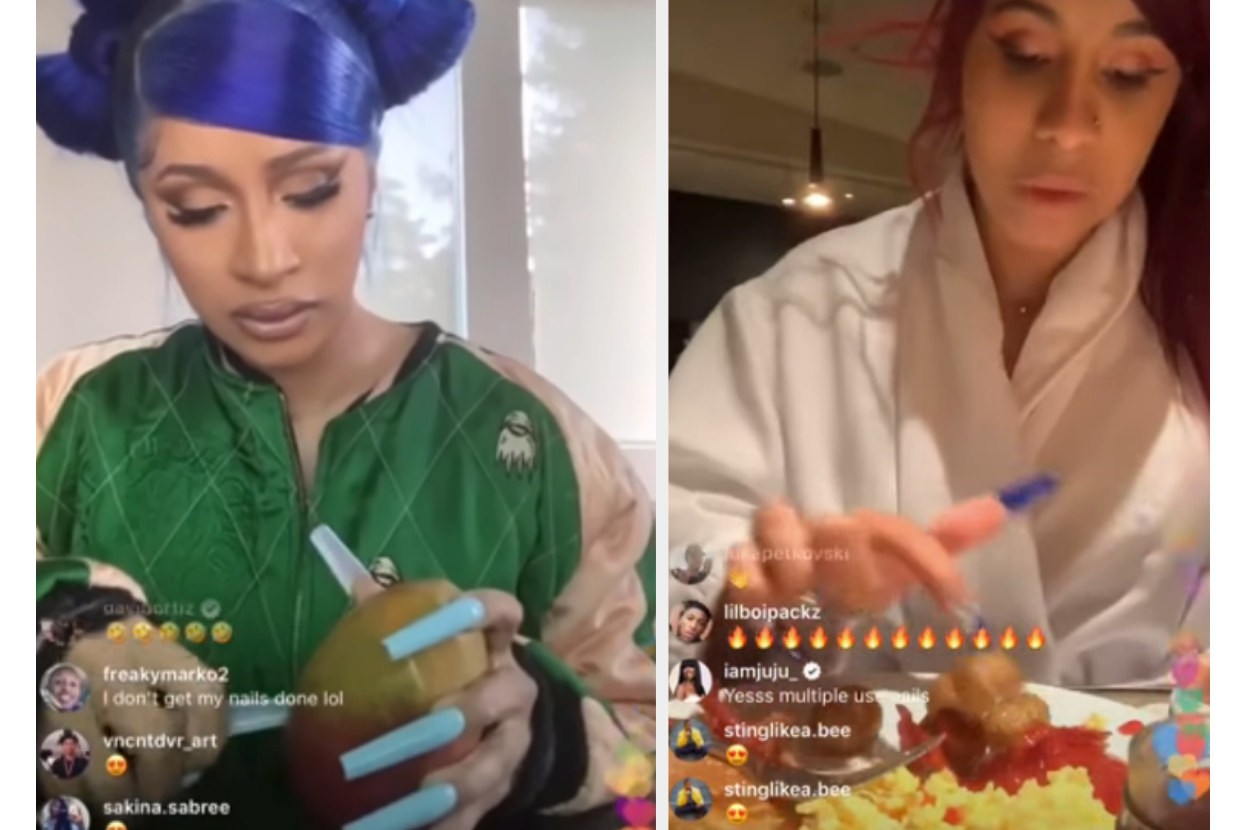 9.
Cardi B and a handful of sexually-positive celebrities are always criticized for their artistic choices. When Rolling Stone released a piece referring to Cardi's "queerbaiting," she had a great response.
10.
Before becoming a mega superstar, Cardi was still hot on the scene — popping off on Love & Hip Hop: New York on VH1. When she got into a heated argument with fellow cast member Asia Davies, the infamous "What was the reason?!" meme was born.
11.
I'm not going to blatantly say that Fergie's version of the national anthem at the 67th NBA All-Star Game was a struggle, BUT Cardi B allegedly vibing out on the sidelines made the rendition worth it. Too bad it was later revealed that Cardi was dancing to her song, "Bartier Cardi" and not Fergie's cursive singing.
12.
Cardi B's music career is nothing to play with. She's only been in the rap game since 2015 and already has a Grammy, eight Billboard Music Awards, six AMAs, 14 BET Hip-hop awards, six Guinness World Records, and record-breaking, chart-topping accolades for more singles than I can even bother counting.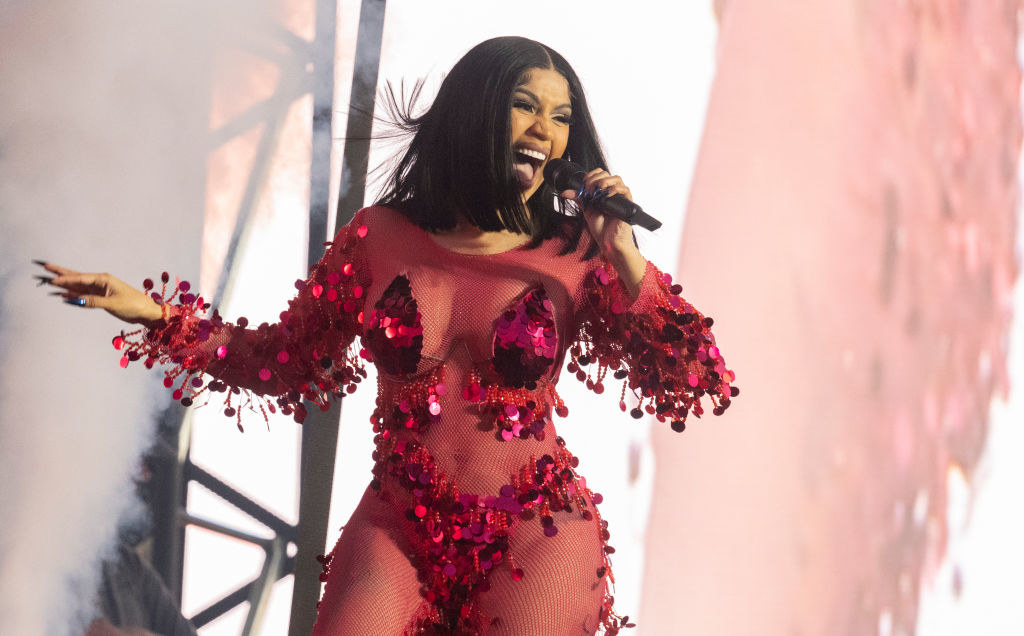 13.
When she was just baby Belcalis, she was still that same ol' feisty personality we see today. There's ample proof because Cardi's not afraid to talk about her past and share her story with her fans. Even her childhood pictures have become popular memes.
14.
And lastly, Cardi B might not be the original creator of the hilarious onomatopoeias "eeeooww" and "okurrrrtt," but she is responsible for transforming them into household sound effects that even turned into Pepsi and Amazon endorsement deals.

I don't care if you're a Cardi stan like me or not, you have to admit she's trendy. Do you have any favorite Cardi B moments I left out? Share in the comments.