El presidente de Estados Unidos, Donald Trump, hizo hoy una amplia defensa de los grupos supremacistas y racistas que provocaron hechos violentos que desencadenaron en un ataque terrorista y tres muertes en Charlottesvile, Virginia, el pasado sábado.
El mandatario incluso responsabilizó por gran parte de la violencia a la "izquierda".
"He condenado a muchos grupos diferentes, pero no todas esas personas eran neonazis, créanme", dijo.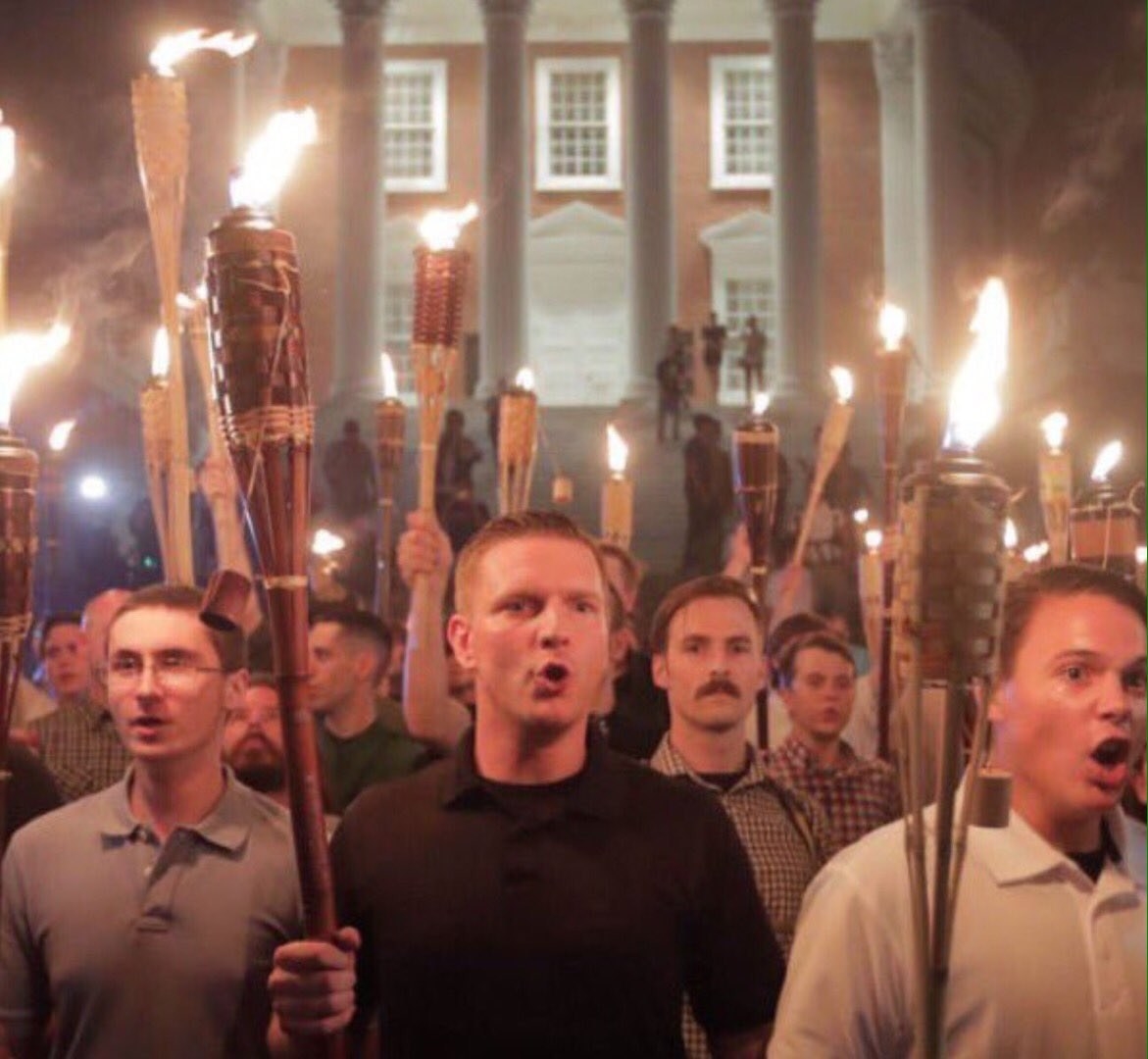 Los incidentes comenzaron el viernes pasado cuando grupos de neo-nazis, del Ku Klux Klan (KKK) y supremacistas blancos se reunieron para protestar en contra del retiro de una estatua de Robert E. Lee, un general confederado y conservador de la Guerra Civil de EU, del parque Emancipation en el centro de Charlottesville, Virginia.
Los confederados fueron a la Guerra Civil (1861-1865) para mantener la esclavitud en EU.

Trump defendió a estos personajes históricos e incluso comparó a George Washington, el primer presidente de EU, con ellos.

"Esta semana es Robert E. Lee, y esta semana, Stonewall Jackson", dijo de las estatuas confederadas supuestamente amenazadas de ser derribadas. "¿Es George Washington a continuación ?, tienes que preguntarte, ¿dónde termina?"
En la protesta del viernes, los manifestantes portaban antorchas y estaban cantando el lema nazi "sangre y tierra" y el mantra del KKK, "No nos reemplazarán".

Trump también defendió a los cientos de manifestantes portadores de antorchas que participaron en la reunión del KKK y demás grupos conservadores.
"Hubo gente protestando en silencio tomando la estatua de Robert E. Lee. Estoy seguro de que hubo algunos malos", excuso.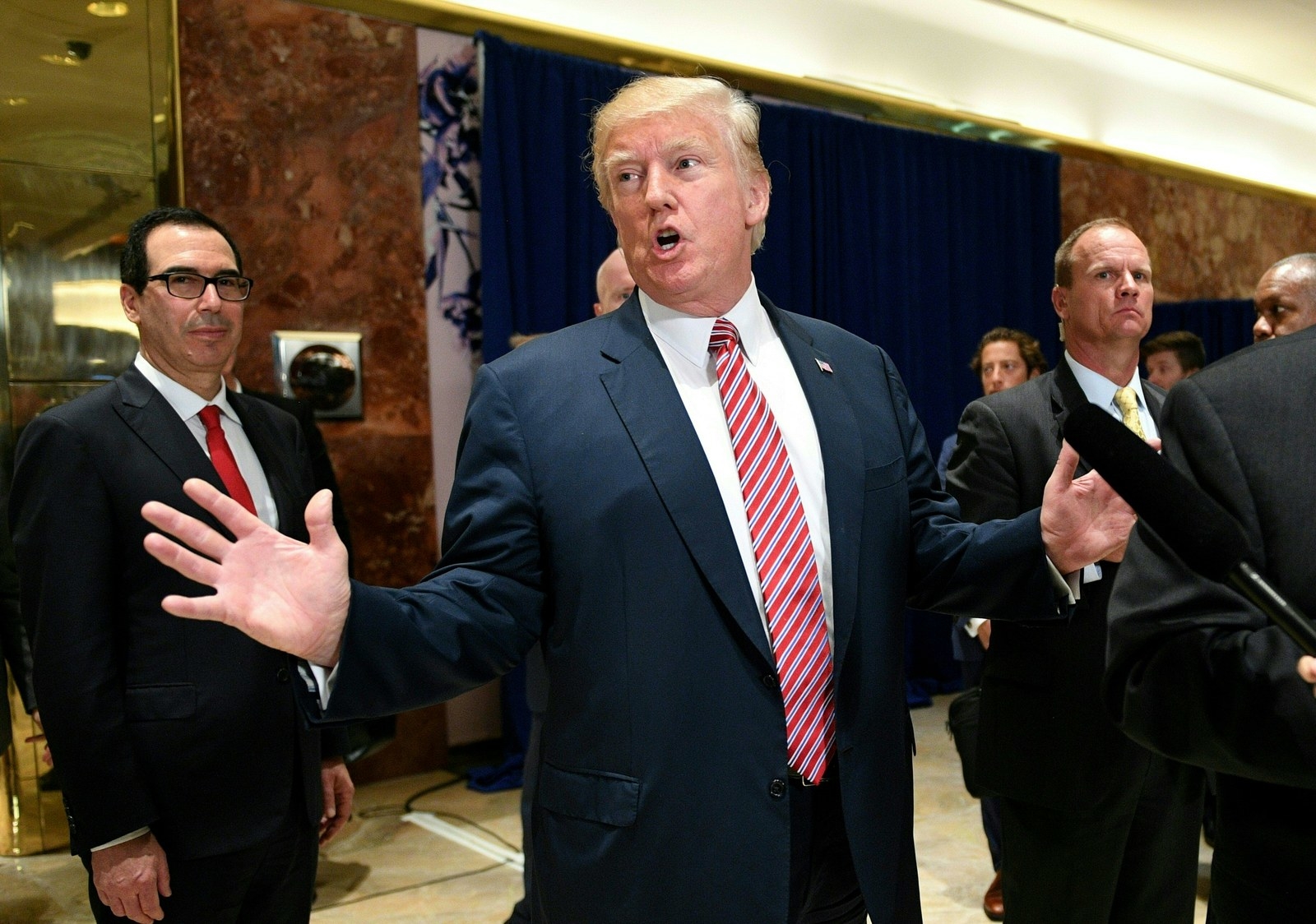 El presidente se excusó hoy de su lenta respuesta para condenar los grupos racistas y supremacistas, diciendo que él necesitaba "saber los hechos" antes de hablar rápidamente.

Sin embargo, en otras ocasiones Trump se ha expresado rápidamente desde su cuenta de Twitter para condenar hechos de terrorismo, particularmente si el autor no es una persona blanca.
Durante los hechos del sábado, un supremacista blanco impactó su auto contra un grupo de manifestantes anti racistas, causando lesiones a 19 personas y la muerte de una joven. El homicida es James Alex Fields, un joven blanco de 20 años.
Este martes, Trump utilizó su cuenta para atacar a la cadena de noticias CNN, para ridiculizar a los líderes empresariales que decidieron darle la espalda por su débil respuesta a los acontecimientos de Charlottesville e incluso dio retuit a un líder supremacista blanco.

Las declaraciones de Trump fueron hechas hoy durante su primer regreso a su casa privada, la Trump Tower en la ciudad de Nueva York, desde que tomó protesta como presidente.

Tom Namako is the head of breaking news for BuzzFeed News and is based in New York. Contact this editor at tom.namako@buzzfeed.com.
Contact Tom Namako at tom.namako@buzzfeed.com.
Got a confidential tip? Submit it here.