Así es cómo las celebridades están apoyando a Elliot Page después de declararse trans
Ellen Page, protagonista de "Juno" y "The Umbrella Academy" recientemente se declaró trans en un post de Instagram.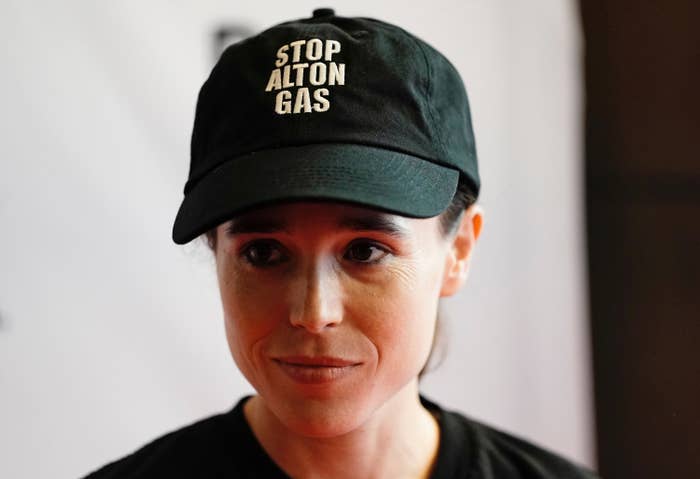 Después de declararse trans en un post que publicó desde su cuenta de Instagram personal, Elliot Page (antes Ellen Page, actriz de películas como "Juno" y series como "The Umbrella Academy") recibió apoyo de millones de personas, entre ellas varias celebridades.
"Hola, amigos. Quiero compartir con ustedes que soy trans, mis pronombres son él/elles y mi nombre es Elliot", dijo Page en sus cuentas de IG y TW.
"Me siento afortunado de estar escribiendo esto. De estar aquí. De haber llegado a este momento en mi vida".
Poco después de publicado el post, actores, actrices, músic@s y otras celebridades empezaron a mandarle mensajes de apoyo.
Desde Tegan y Sara, expresando su profundo amor y admiración...
Hasta Ross Mathews...
Mark Hoppus de Blink 182...
Jameela Jamil, actriz de The Good Place...
Y Mía Farrow también.
Jen Richards y Jazz Jennings le dieron "la bienvenida" a la famiia trans...
Y Adore Delano le escribió un tweet solo a él.
Page clearly has many admirers.
Deeeecenas de celebridades en todas partes aprovecharon para mandarle mensajes de apoyo y cariño.
Many others just shared some love.
Page's show also shared the love.
Porque en el mundo siempre hay lugar para la gente que se acepta como es y que es quien quiere ser. Requiere de mucha valentía y por eso 👏 👏 👏.