Este triste enamorado conducía su unidad, cuando le ganó el sentimiento.
Uno de los usuarios a los que llegó este video resultó ser miembro de la Banda MS.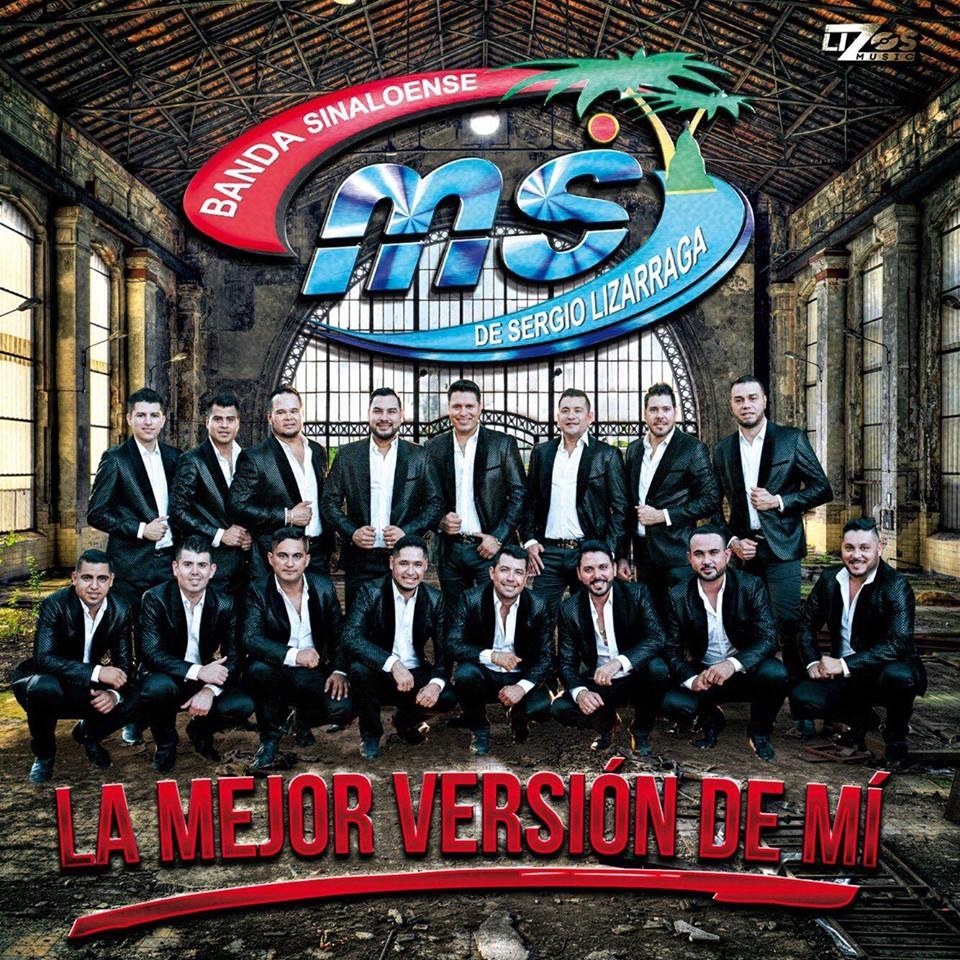 Y, conmovidos por este triste enamorado, los miembros de la Banda MS comenzaron a buscarlo.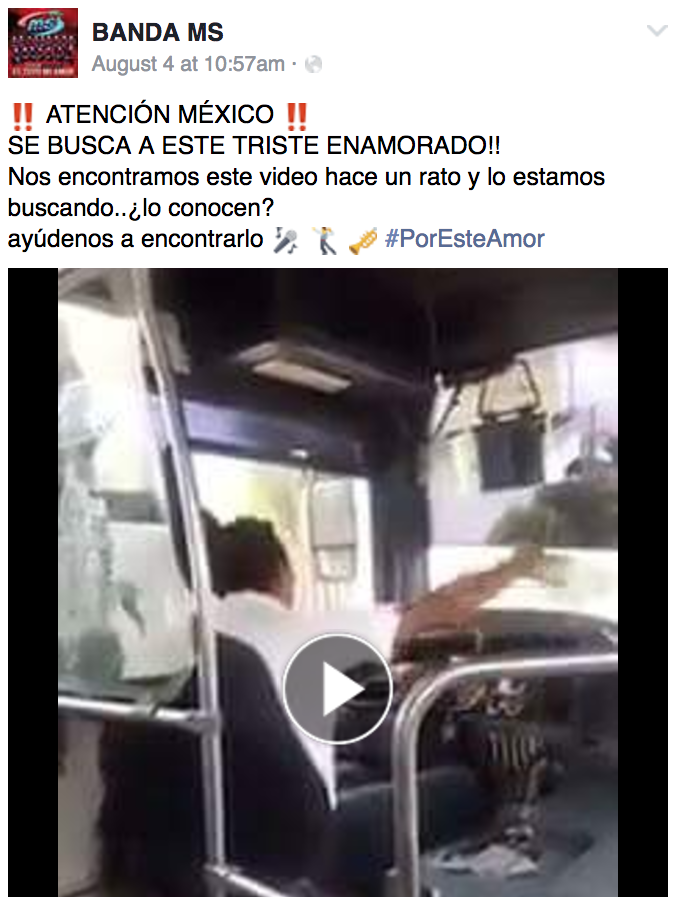 La gente conectó con sus sentimientos inmediatamente.
Porque el corazón roto es universal.
A muchos, no se hagan, les dio envidia la suerte de este despechado.

Y al microbusero le salieron fans y exes hasta por debajo de las piedras.

¡'Pérense! ¿Qué no ven que el chavo ya está sufriendo por alguien más?

Finalmente, el 5 de agosto, luego de mucho buscar, lo encontraron.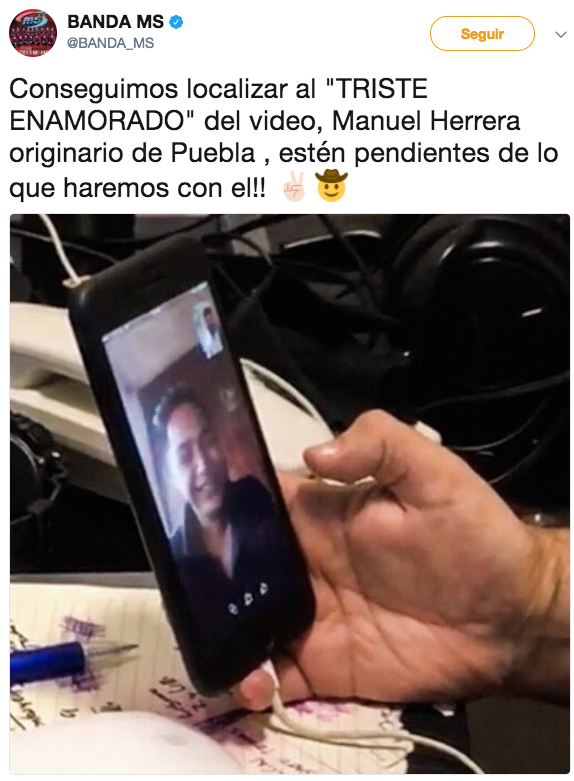 ¿Qué pasará? ¿Cuál será la sorpresa?

¿Será que lo invitan a subirse al escenario?

En fin, gracias, Manuel Herrera de la Ruta 12 de Puebla, por inspirarnos a cantar nuestros sentimientos.

Looks like there are no comments yet.
Be the first to comment!