En la cultura popular, las Úrsulas no tienen buena fama. Son gemelas perras, como Úrsula Buffay en Friends...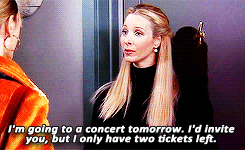 ...o son malvadas (y fabulosas) brujas marinas que te roban la voz y te joden la vida para usurpar el trono.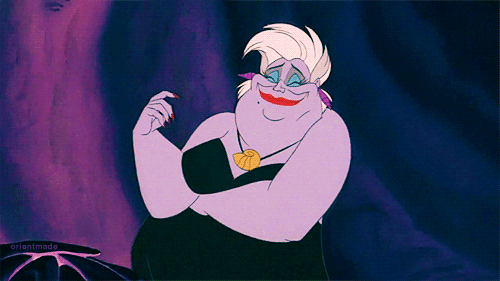 Pero, la verdad, todos tenemos un poquito de Úrsula adentro, solo es cosa de definir de cuál tienes más haciendo este quiz.
Organizar una fiesta, pero que no fuera ninguno de tus amigos...

...o pasar un fin de fin de semana entero con tu familia, sin descansos.

Fregarte a alguien con un contrato confuso...

...o fregarte a alguien lentamente, manipulándolo.

Escuchar a una persona borracha cantando "Parte de tu mundo" en karaoke una y otra vez...

...o tener acceso a una sola canción en Spotify: "I'll Be There For You" de The Rembrandts.

Ver una película porno llamada "La sexirenita"...

...o ver "Buffay, the Vampire Layer".

No tener pareja nunca, pero tener mucho dinero y poder...

...o encontrar a tu alma gemela, pero ser pobre toda la vida.

...o vivir en una gran ciudad.

Robarle la voz de una persona...

Comer pescado preparado por el chef de La sirenita...

...o comer un plato preparado por Mónica Geller.

Tener a Flotsam y Jetsam a tu disposición...

...o que suene una risa grabada cada vez que haces un chiste.

...o conocer a Phoebe Buffay.
Este post fue traducido del inglés.