1.
Hoy, la Secretaría de Relaciones Exteriores (de Luis Videgaray) anunció que "el gobierno de la República el día de hoy entregó al Señor (Joaquín "El Chapo") Guzmán Loera a las autoridades los Estados Unidos."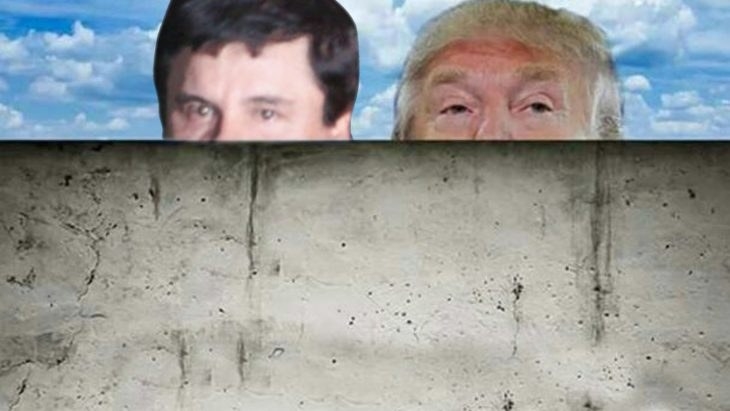 2.
Precisamente, un día antes de la toma de protesta de Donald Trump como presidente de los Estados Unidos.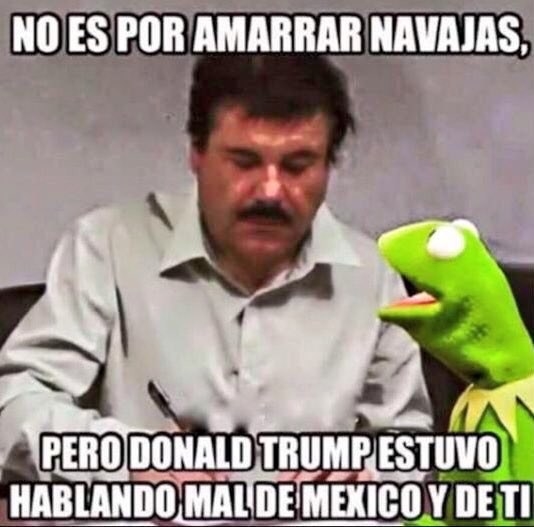 3.
Y todos nos preguntamos... ¿no que no nos quería de ese lado de la frontera?
4.
Al menos, será un problema menos para Enrique.
5.
La noticia le dio la vuelta al mundo en segundos.
6.
Y, la gente comenzó a especular por qué la administración de EPN lo entregó así de intempestivamente.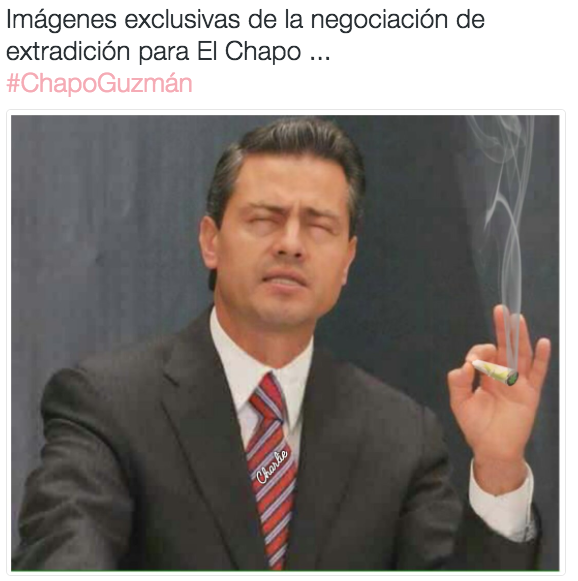 7.
¿Será?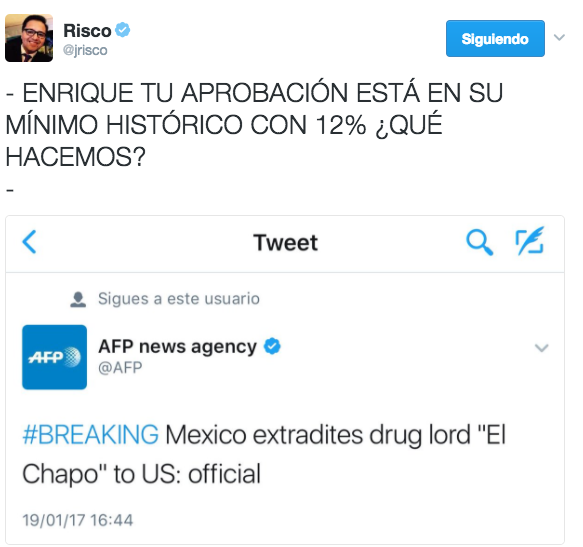 8.
Oye, Disney... aquí tenemos una idea para un peliculón.
9.
#ChapoBae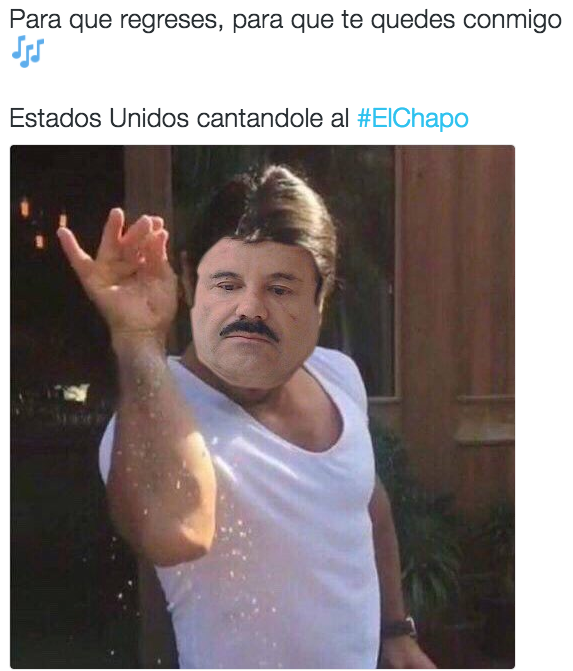 10.
+1000 por el dramatismo.
11.
Alguien pensó que se trataba de un perrito.
12.
Los Simpson lo hicieron antes.
13.
Y a todo esto... ¿qué pensará Kate de esto?
14.
Observaciones que dejan a uno reflexionando...
Looks like there are no comments yet.
Be the first to comment!