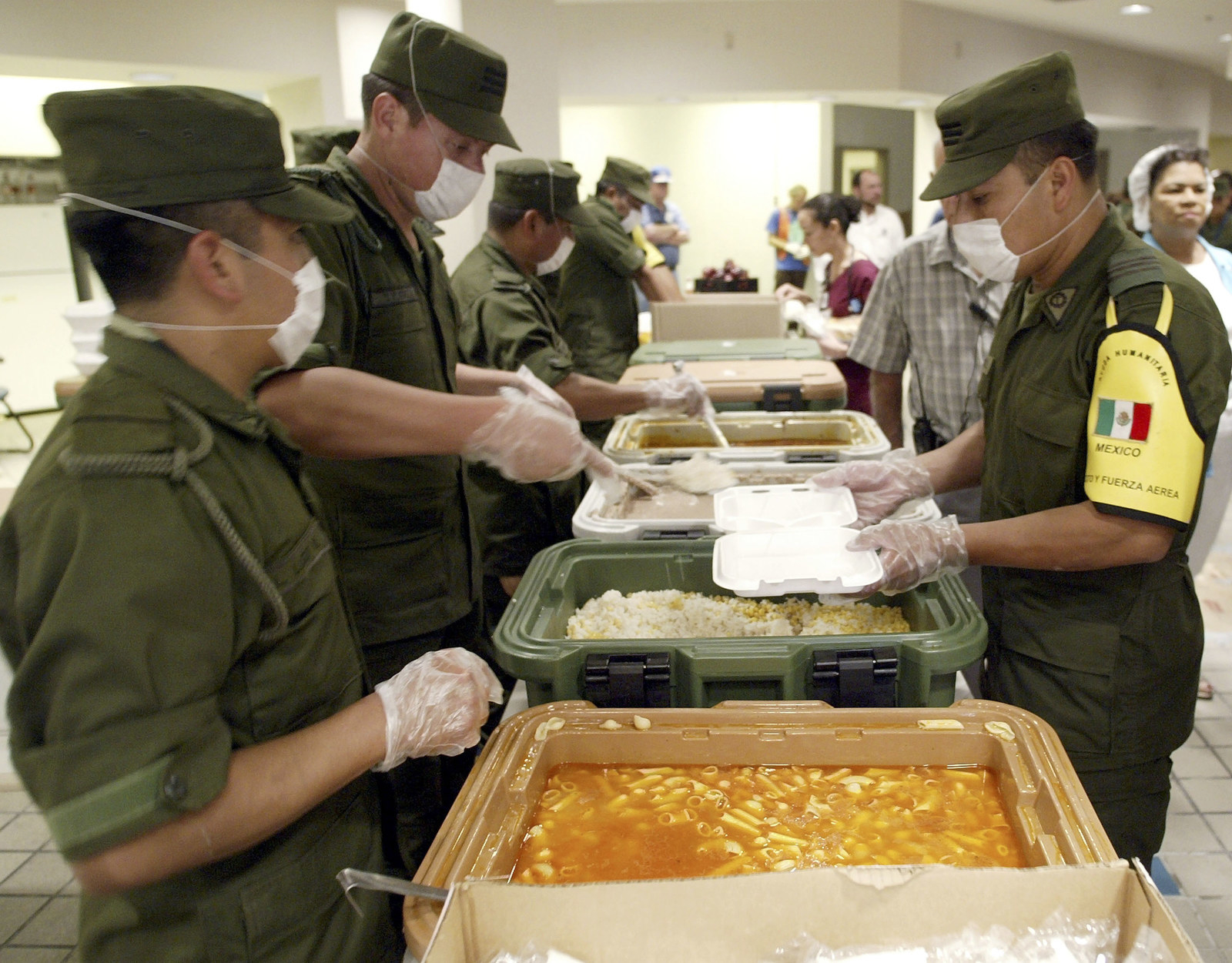 El Ministro de Relaciones Exteriores de México ofreció el domingo los "apoyos específicos que podamos brindar" en respuesta a la devastación que está provocando la tormenta tropical Harvey en Texas.
"El gobierno de México aprovecha esta oportunidad para expresar su plena solidaridad con el pueblo y el gobierno de Estados Unidos por los daños causados por el huracán Harvey en Texas, e informa que hemos ofrecido al gobierno estadounidense toda la ayuda y colaboración que puedan brindar las distintas dependencias gubernamentales mexicanas para atender los impactos de este desastre natural, como deben hacerlo siempre los buenos vecinos en momentos de dificultad", se sostiene en el comunicado.

No obstante, el ofrecimiento de ayuda vino después del punto principal del comunicado. La mayor parte de este es una respuesta al nuevo golpe del presidente Donald Trump — al parecer espontáneo — hacia México, en el que insistía nuevamente que México pagará el muro en la frontera sur que viene prometiendo desde hace tiempo.
"Como ha sostenido siempre el gobierno de México, nuestro país no pagará, de ninguna manera y bajo ninguna circunstancia, un muro o barrera física que se construya en territorio estadounidense a lo largo de la frontera con México", declaró el ministro de relaciones exteriores en el comunicado. "Esta determinación no es parte de una estrategia negociadora mexicana, sino un principio de soberanía y dignidad nacional."
El tuit de Trump del domingo por la mañana contrasta con la imagen de los días posteriores al huracán Katrina en 2005 que se viralizó en el día de ayer. Miembros de las Fuerzas Armadas de México fueron enviados a Louisiana después de esa tormenta, la primera vez que México envió ayuda a su vecino más grande del norte.
"Los 35 camiones y remolques del ejército mexicano llevan banderas mexicanas pegadas a las ventanas mientras avanzan hacia el norte rumbo a la frontera", CBS News informó en su momento. "La caravana incluye dos cocinas móviles con capacidad para alimentar a 7.000 personas por día, tres camiones camiones de plataforma plana con plantas móviles de depuración de agua y 15 remolques con agua mineral, frazadas y compota de manzanas. Los 195 mexicanos que participan de la operación incluyen ingenieros militares, doctores y enfermeras."
Este post fue traducido del inglés.
Hayes Brown is a world news editor and reporter for BuzzFeed News and is based in New York.
Contact Hayes Brown at hayes.brown@buzzfeed.com.
Karla Zabludovsky is the Mexico bureau chief and Latin America correspondent for BuzzFeed News and is based in Mexico City.
Contact Karla Zabludovsky at karla.zabludovsky@buzzfeed.com.
Got a confidential tip? Submit it here.