El Banco Itaú de Chile decidió lanzar un comercial donde un grupo de niños le dan consejos a la Selección de Futbol.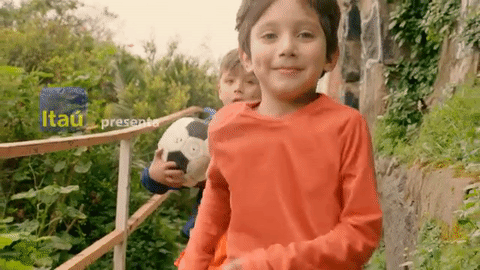 Los chicos del comercial compartieron sus mejores ideas para jugadores y técnicos.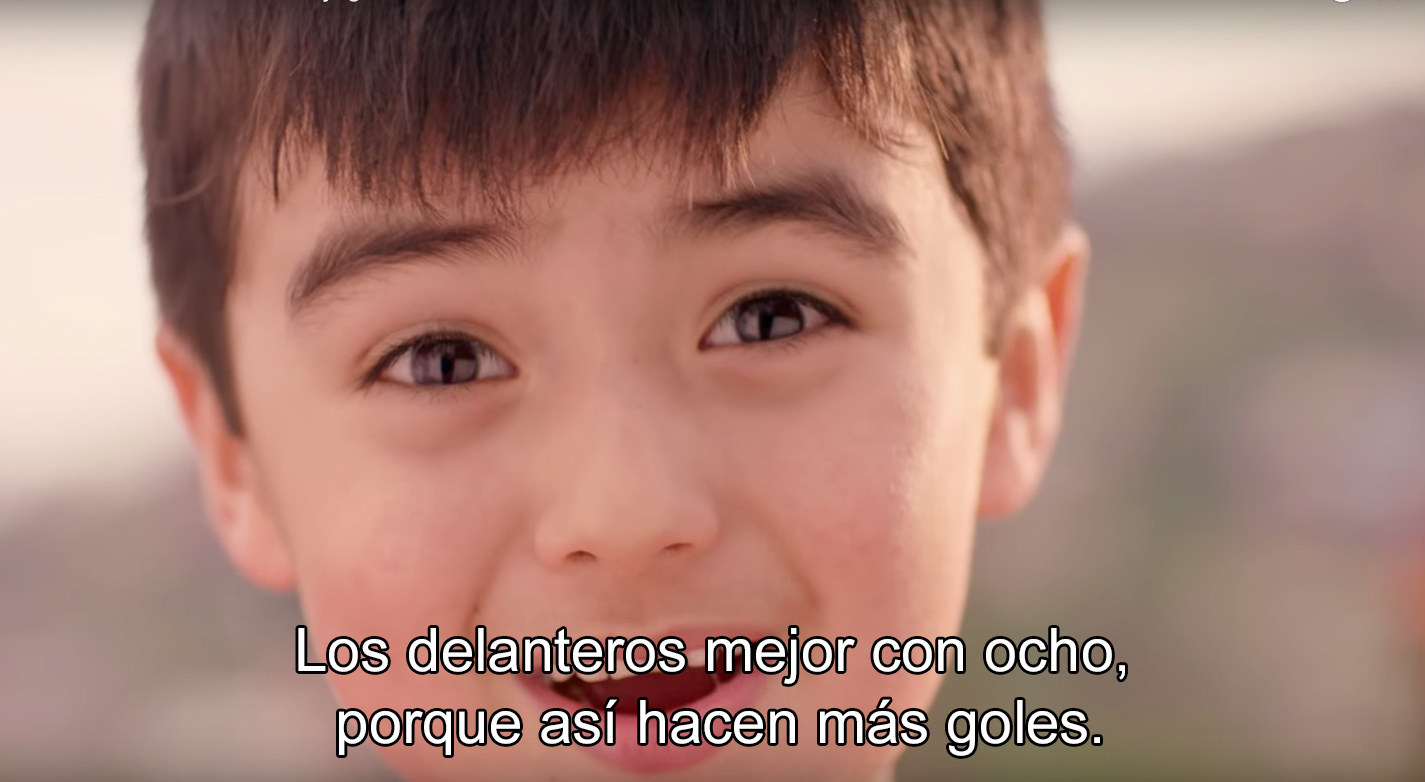 Y le hicieron saber a su Selección, que tienen su apoyo incondicional.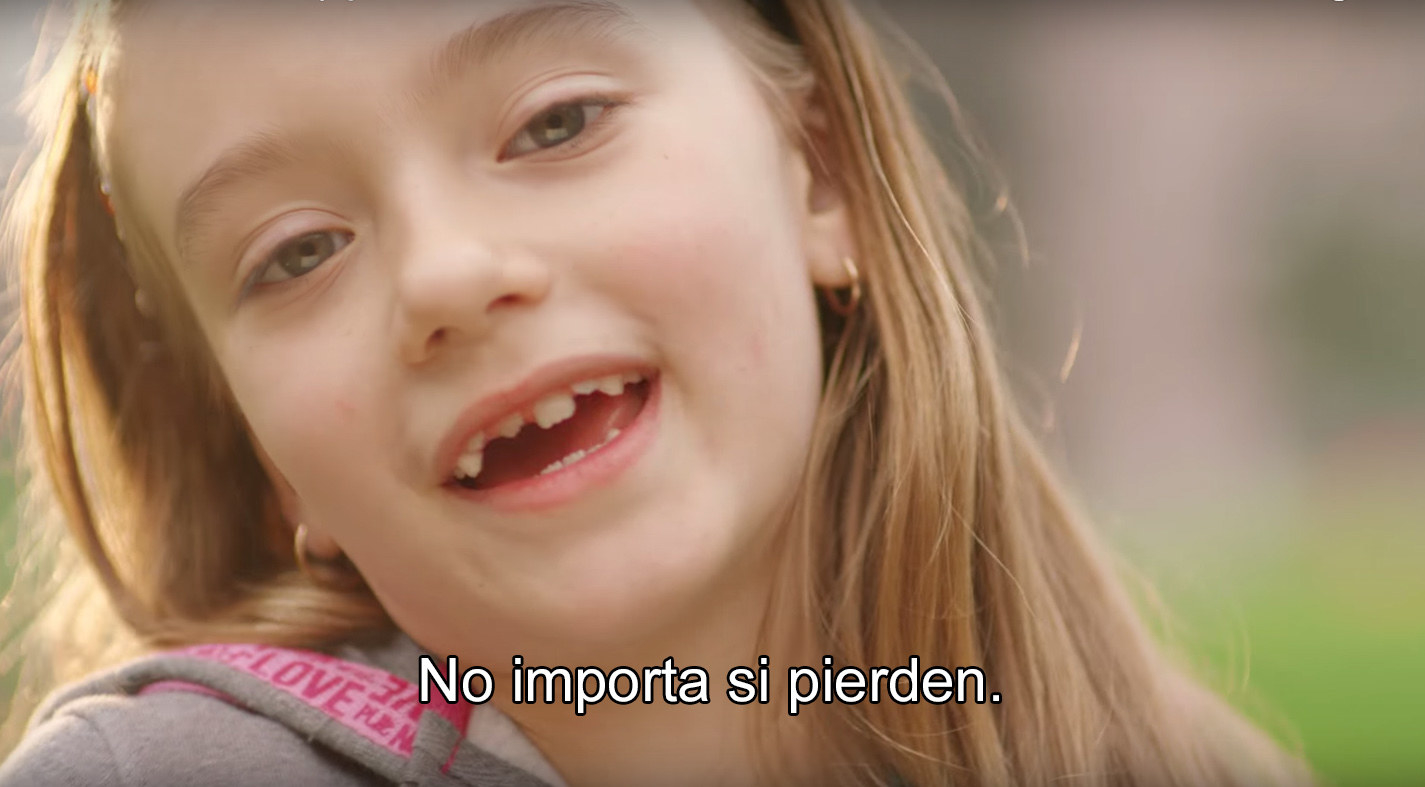 ¿😧?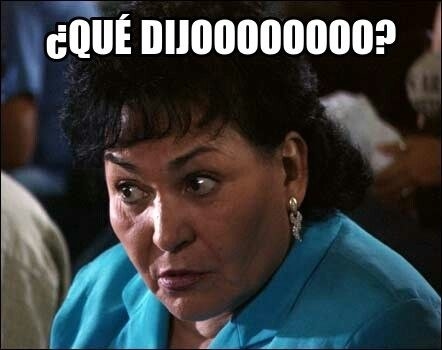 Y fue así como frente a nuestros ojos, presenciamos el nacimiento de un nuevo ídolo.

Sus seguidores empezaron a aparecer por todos lados.

Y fuimos testigos del hecho histórico que el Niño No Peleen significará en nuestras vidas.

Y aunque hubo un par de preocupaciones por el posible estado psicotrópico de nuestro héroe.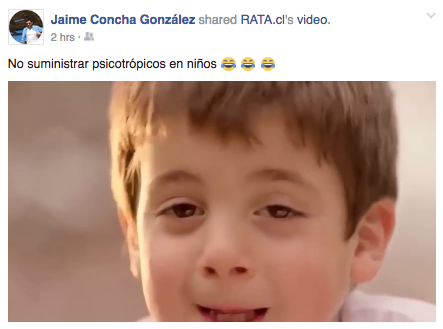 Al final todos podemos estar de acuerdo en que el Niño No Peleen es lo mejor que nos ha pasado.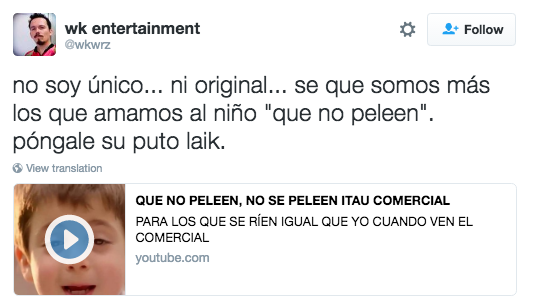 Así que no olvides nunca sus valiosas palabras: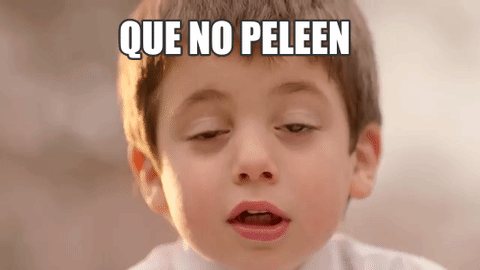 Looks like there are no comments yet.
Be the first to comment!