Taylor Swift está de regreso y aprovechó los VMAs para presentar su nuevo video: "Look What You Made Me Do"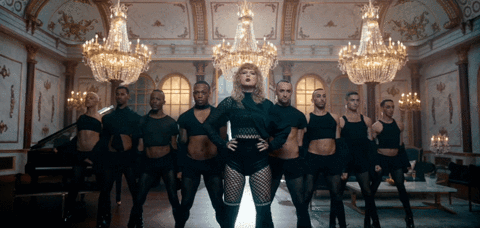 El video dejó a varios impactados.
No todos sobrevivieron.
Para muchos, debería estar en un museo.
Se quedaron sin palabras.
Le llovieron elogios.
Bueno, hasta parientes le salieron a Taylor.
Aunque como pasa siempre en el Internet, no a todos les encantó.
Algunos lo encontraron aburrido.
Hay quienes piensan que es una copia de otros videos famosos.
¿Tal vez solo los tomó como inspiración?
Pero otros lo vieron como una forma en la que Taylor se burla de sí misma.
La verdad, esa parte del final, si te deja pensando.
¿Taylor mató a la vieja Taylor?
¿Qué está pasando?
¿Es la era de una nueva Taylor más perra?
Al público le encanta la idea.
Looks like there are no comments yet.
Be the first to comment!