1.
Todos nos hemos reído de las cosas malvadas que hacemos en secreto.
2.
A veces son detalles que los demás no notan...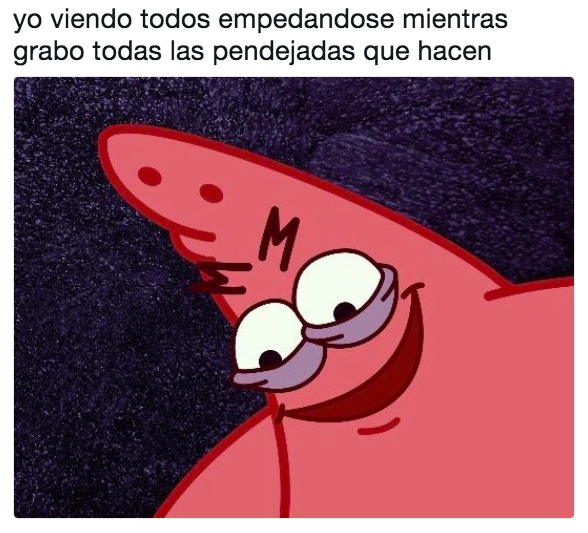 3.
Pero que a ti te divierten mucho.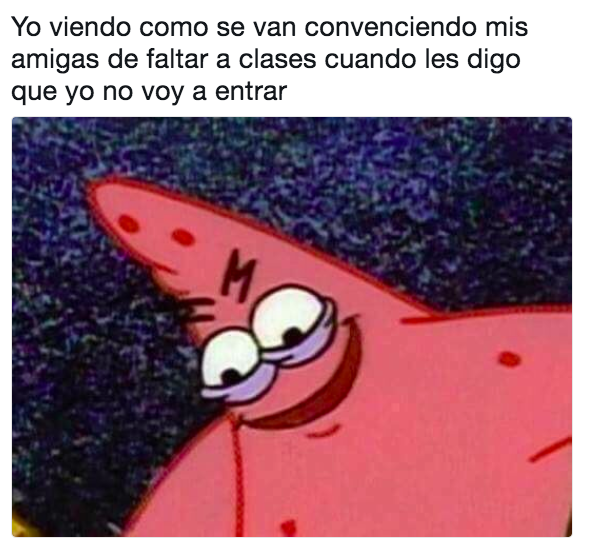 4.
A cualquiera le puede pasar.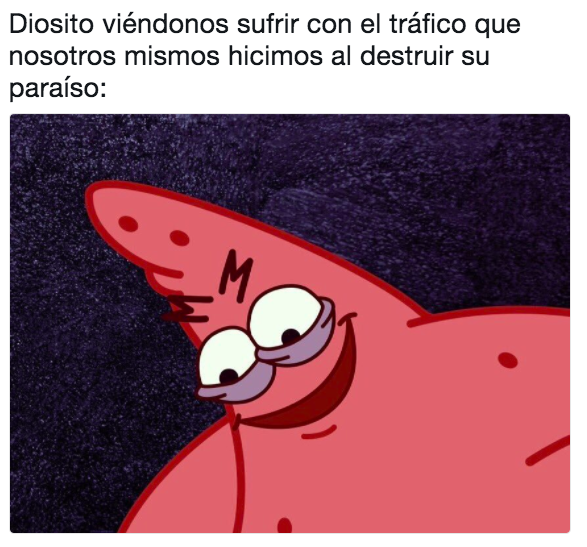 5.
Todo el mundo disfruta burlarse de sus propias dagas.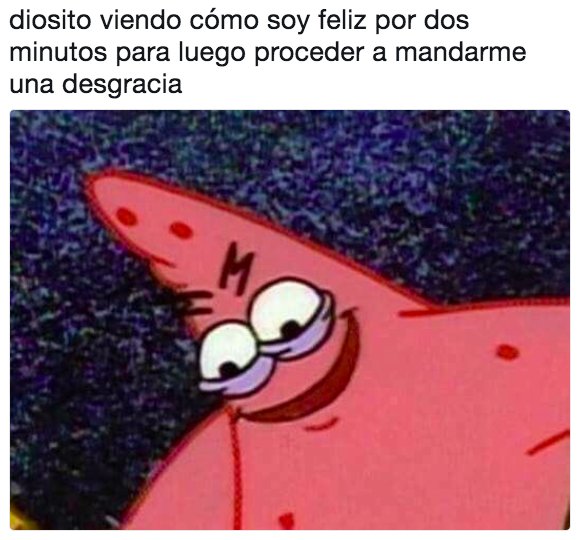 6.
En algunas ocasiones no es solo por ser malo, también puede tratarse de risa de alivio.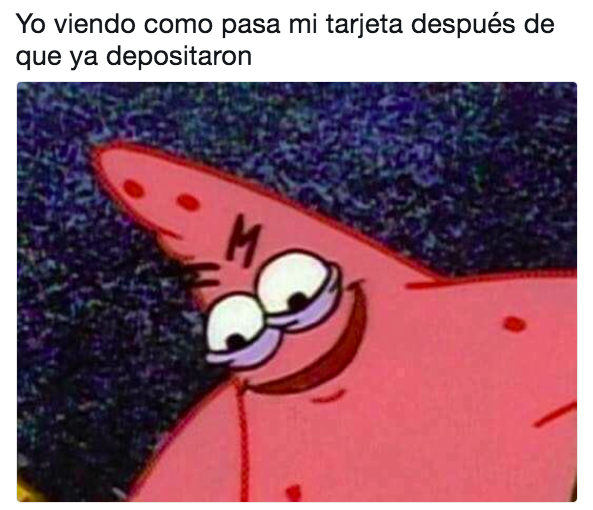 7.
Este Patricio te representa cada vez que te sales con la tuya.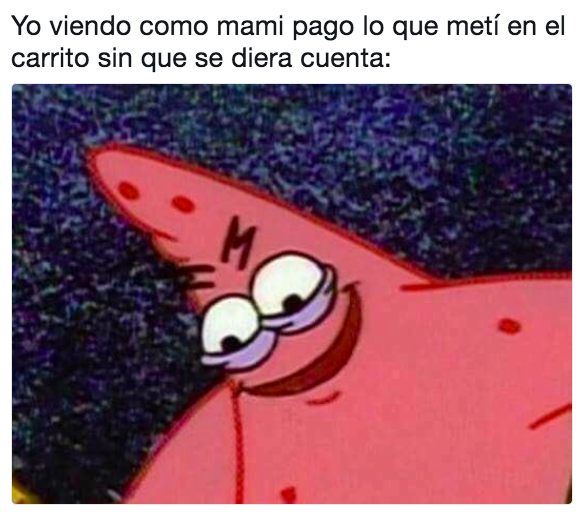 8.
Es como un chiste local que compartes con tu conciencia.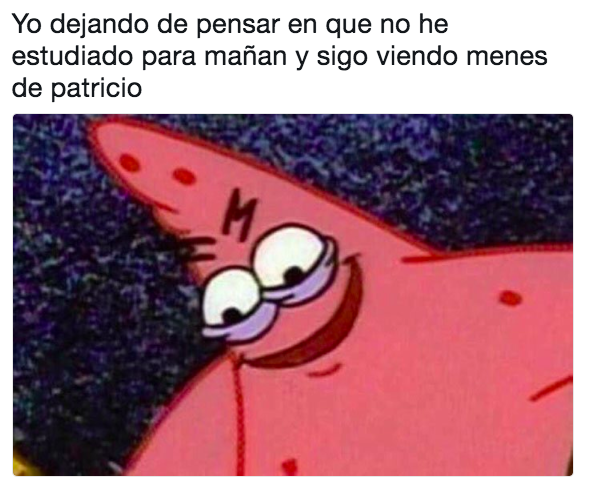 9.
Si tan solo los demás supieran lo que pasa por tu cabeza.
10.
Por fuera podrás parecer una inocente palomita, pero por dentro eres una máquina de maldad.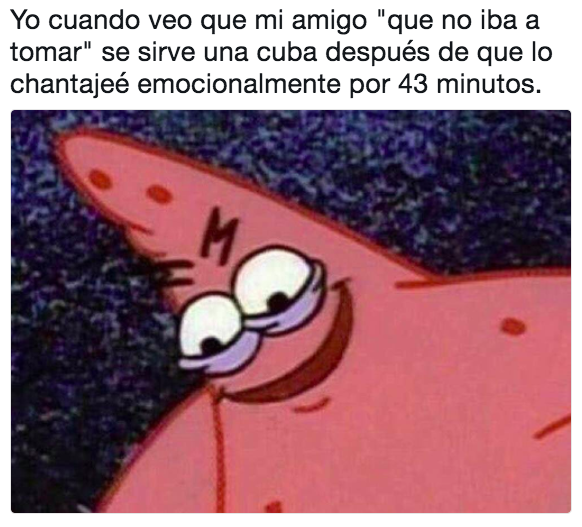 11.
Te ha pasado que hasta tú te sorprendes con los niveles de villano que puedes alcanzar.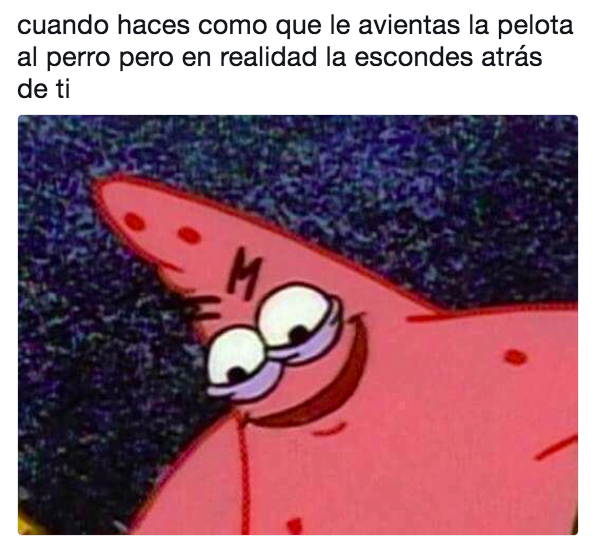 12.
Pero, la neta, lo disfrutas mucho.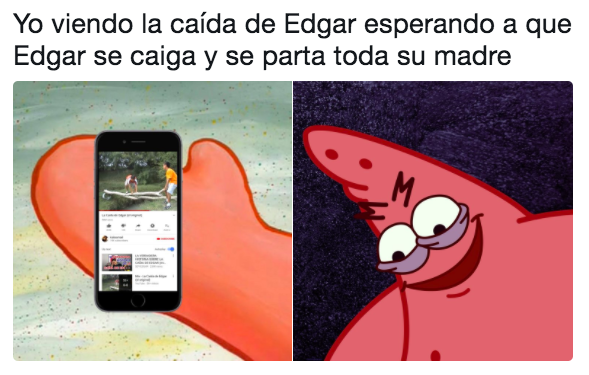 13.
La vida no sería la misma sin estos bellos momentos.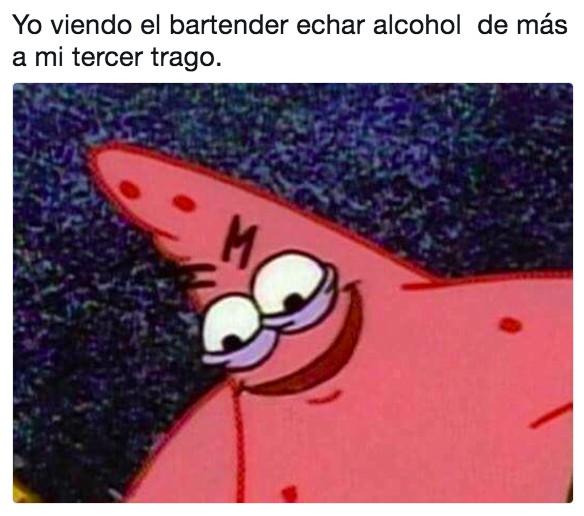 14.
Acéptalo, mientras veías estos memes te acordaste de todas esas veces en que tú has sido Patricio.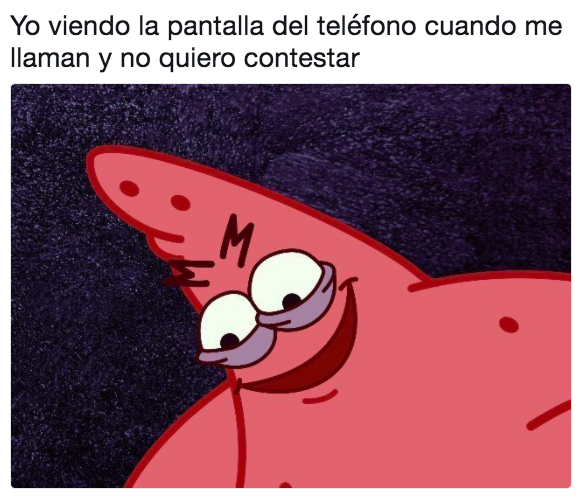 15.
*Se ríe como malo de telenovela*.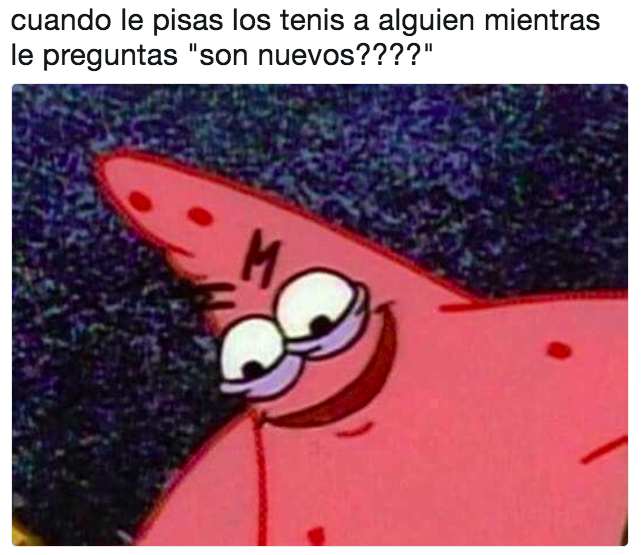 Looks like there are no comments yet.
Be the first to comment!