Temaki de camarón con mango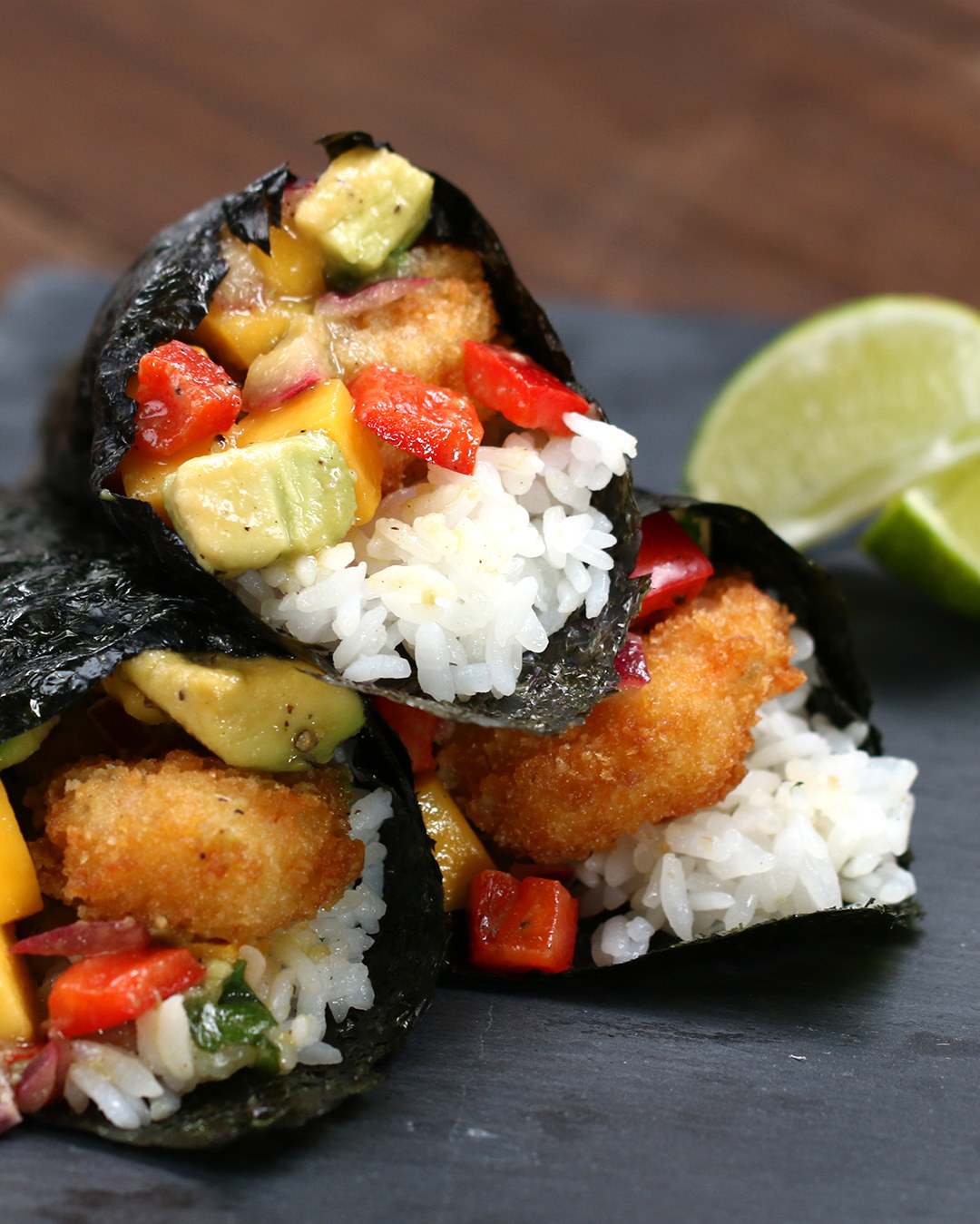 1 mango en cubos
½ taza de cebolla morada
1 pimiento (verde, amarillo o rojo. Tu elección) en cubos
2 cucharadas de jugo de limón
1 cucharada de aceite de oliva
Sal y pimienta
¼ taza de cilantro
4 tazas de arroz cocinado
3 cucharadas de vinagre de arroz
1 cucharada de azúcar
½ cucharada de sal
450 gramos de camarón
Harina
Huevos
Panko
Aceite para freír
Hoja de alga
Preparación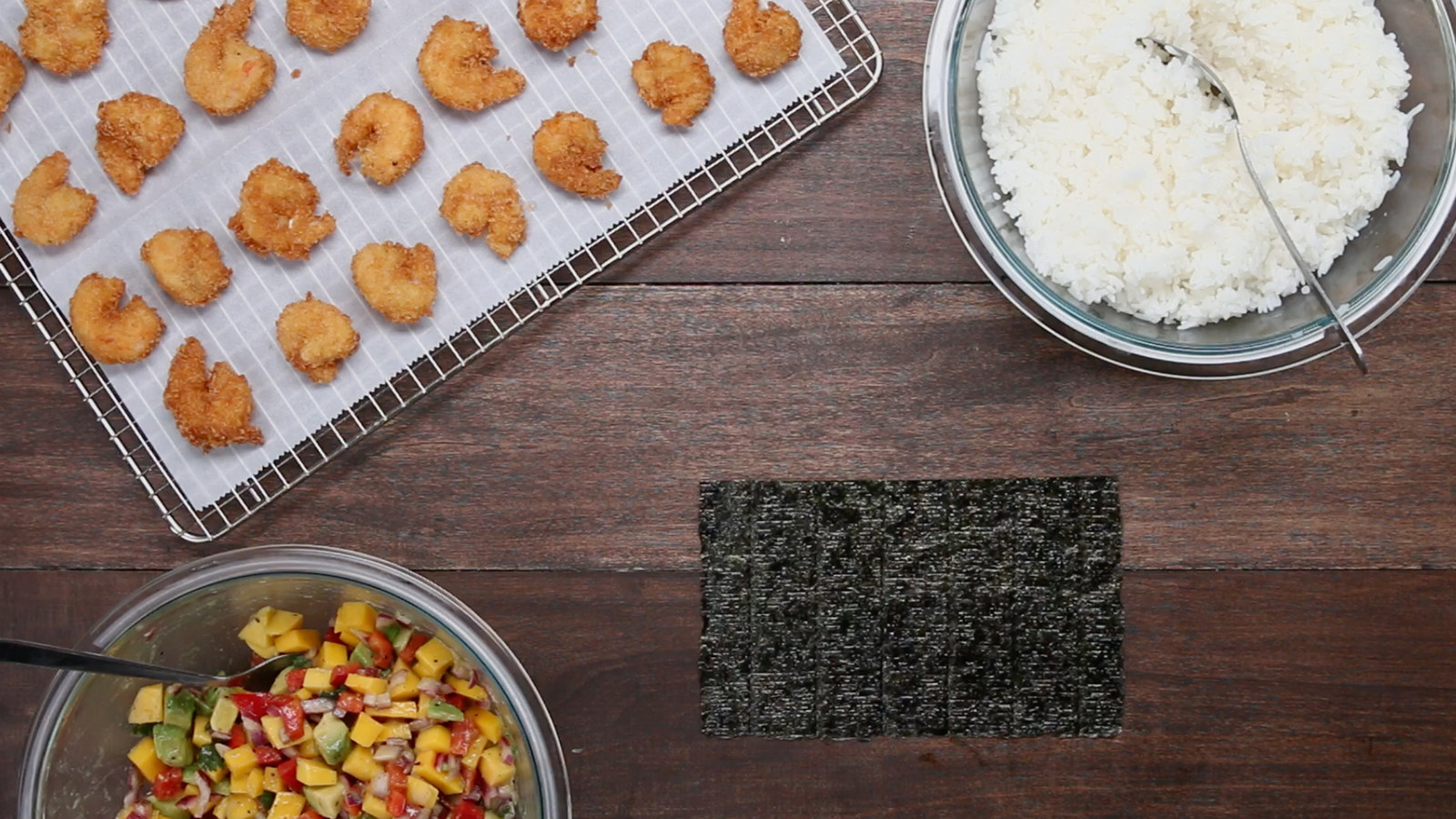 1. En un bowl para mezclar, combina el mango, la cebolla morada, el pimiento, el aguacate, jugo de limón y el aceite de oliva. Añade sal y pimienta al gusto. Ahora, colócalo a un lado y deja reposar.
2. Como siguiente paso, es momento de sazonar el arroz, así que en un bowl grande para mezclar, mezcla el arroz cocinado con el vinagre de arroz, azúcar y sal. Coloca esa mezcla a un lado.
3. Para preparar el camarón, lo siguiente que harás es sazonarlo con sal y pimienta. Baña el camarón en harina, luego pásalo por el huevo y al final, en el panko. Fríe en aceite hasta que se ponga crujiente y dorado.
4. ¡Ya casi está listo! Ahora es momento de hacer los rollos (o temakis, pues). Lo primero, es colocar una hoja de alga en tu mano izquierda. Ahora, pon algo de arroz en la parte izquierda de la hoja Bien, ahora pon algo de camarón frito, cucharadas de salsa de mango y enrolla en forma de cono.
¡Listo! ¡A disfrutar!
Looks like there are no comments yet.
Be the first to comment!