Hola, fanáticos de Game of Thrones, antes de comenzar, digamos lo obvio: ¡HAY SPOILERS!
Ahora sí... ¡Hablemos de nuestra ama, señora y salvadora, Arya Stark, mejor conocida conocida como la Reina del Norte y la maldita asesina del Night King!
Como recordarán, antes de lograr en un minuto lo que Jon Snow no pudo en varias temporadas, Arya le dijo a Melisandre: "Dijiste que cerraría muchos ojos para siempre", a lo que la Bruja Roja respondió: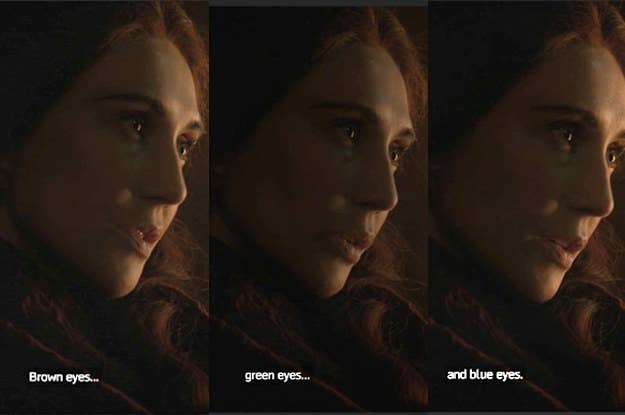 De hecho, es algo que Melisandre le dijo a Arya por primera vez en el episodio 6 de la temporada 3, "El ascenso".
Y luego de que Arya asesinara al Night King en el más reciente episodio, los fanáticos han notado este MUY INTERESANTE detalle sobre la profecía de Melisandre porque podría ser una pista sobre la muerte que le espera a Cersei:
El meollo del asunto es que CERSEI TIENE LOS OJOS VERDES.
Y en caso de que necesiten corroborarlo, aquí está una descripción del libro de A Game of Thrones:

Mejor ten cuidado, Cersei, NO VAYA A SER QUE ALGUIEN VENGA por ti.
Este post fue traducido del inglés.