Un video que muestra a una víctima de un accidente siendo rescatada por enfermeros alcanzó 38 millones de visitas en una página que lo compartió junto con una información falsa.


La leyenda de las imágenes, que hasta ahora han sido compartidas 675 mil veces, afirma que la hinchazón del paciente fue causada después de beber 20 latas de Red Bull.

Pero eso es mentira.
Aunque el video fue subido a una página de Facebook mexicana, en realidad las imágenes fueron hechas en Brasil, pues incluso se puede escuchar las enfermeras que hablan portugués.

En los comentarios del post, hay gente que explica que no se trata de una "sobredosis" por Red Bull sino que es una persona accidentada, cuyo corazón y pulmones están sufriendo problemas.
Las mentiras sobre Red Bull circulan en internet desde por lo menos 2015 y ha ganado la atención de los usuarios de internet de Brasil.


En Brasil el video tomó más popularidad porque hubo usuarios que aseguraron que el video muestra el rescate del cantante Cristiano Araújo, quien murió tras un accidente de coche en junio de 2015.
Pero eso también es mentira.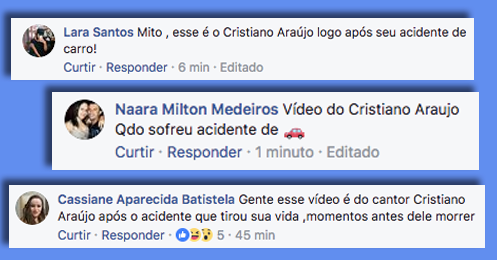 Los vídeos de la autopsia del cantante de hecho sí circularon en su momento en las redes sociales, y su familia entró en acción en la justicia para prohibir que las imágenes siguieran siendo compartidas.
Sin embargo, las imágenes de este nuevo video no son de Cristiano Araújo.
Red Bull no quiso comentar sobre este nuevo video que le acusa falsamente de una muerte.

Este post fue traducido del portugués.
Alexandre Aragão é Repórter do BuzzFeed e trabalha em São Paulo. Entre em contato com ele pelo email alexandre.aragao@buzzfeed.com
Contact Alexandre Aragão at alexandre.aragao@buzzfeed.com.
Got a confidential tip? Submit it here.
Looks like there are no comments yet.
Be the first to comment!