The world of Tinder is a very strange and confusing place, so one night I decided to procrastinate my studying and pose an important question: "Would a salad be successful on Tinder?" The answer was obviously yes.
I picked some photos of my salad self having a great time. I wanted to appeal to my potential matches, you know?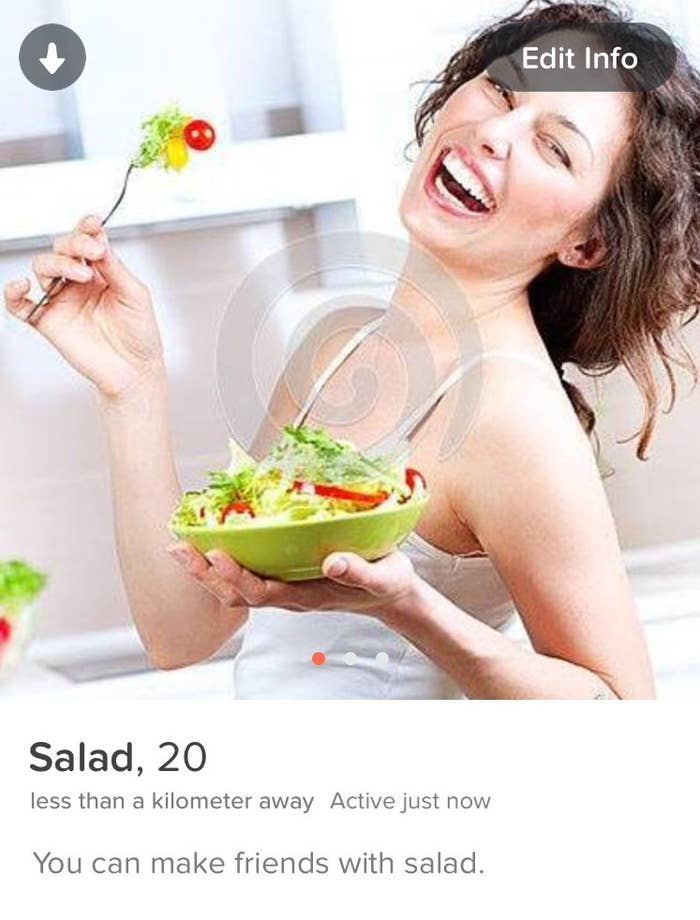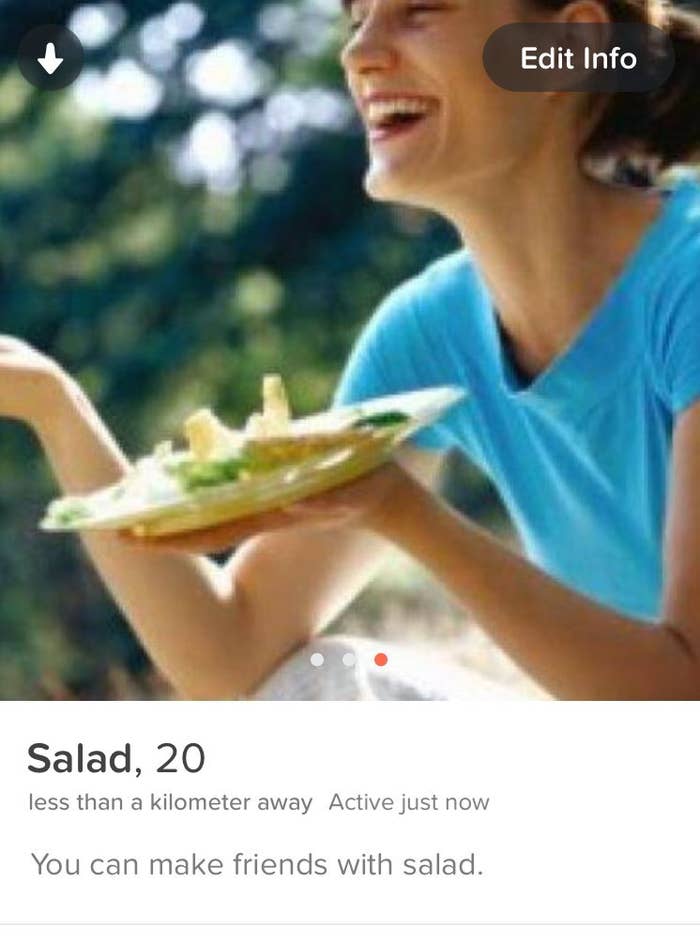 Lookin' good, right?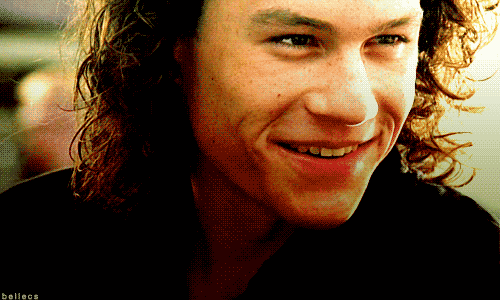 Most people were all for it.

Really, look at me going. I'm a star.

Others just wanted to be a part of my world. (And were really bad at grammar. Cringe.)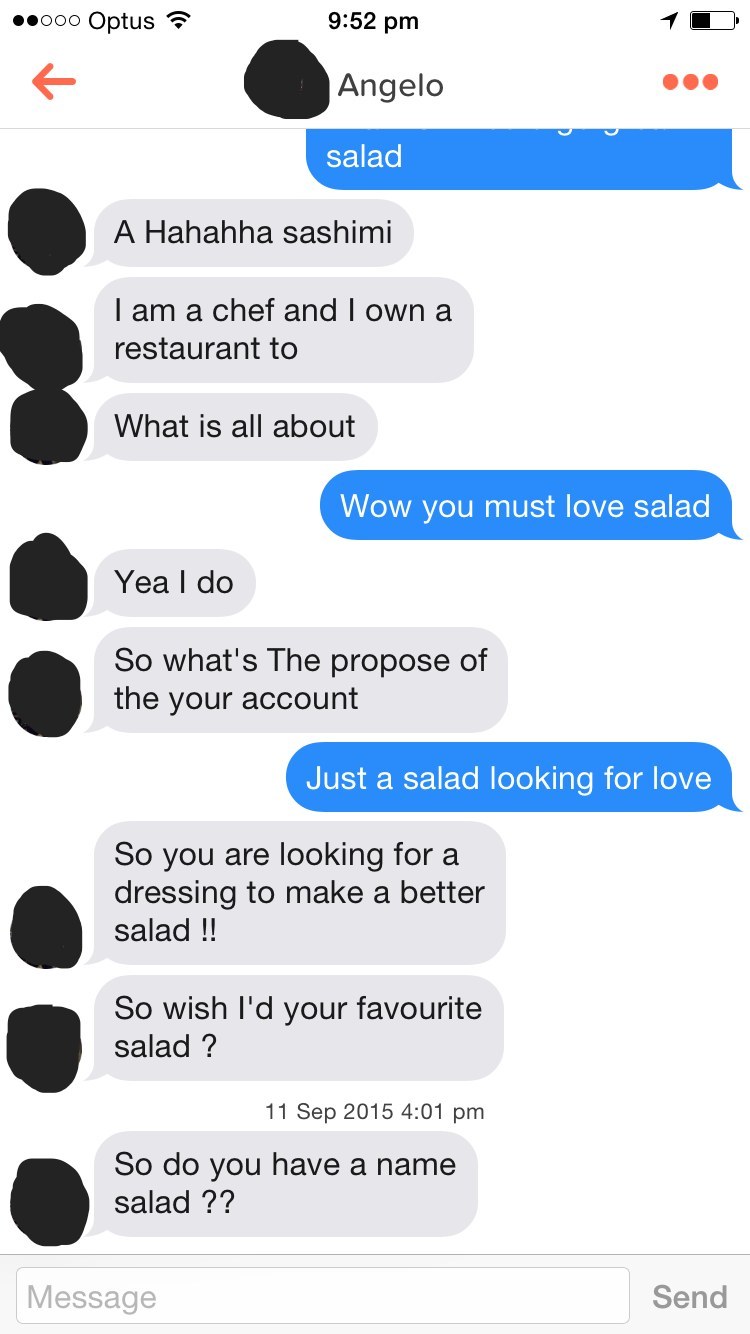 Some people just wanted to know my story.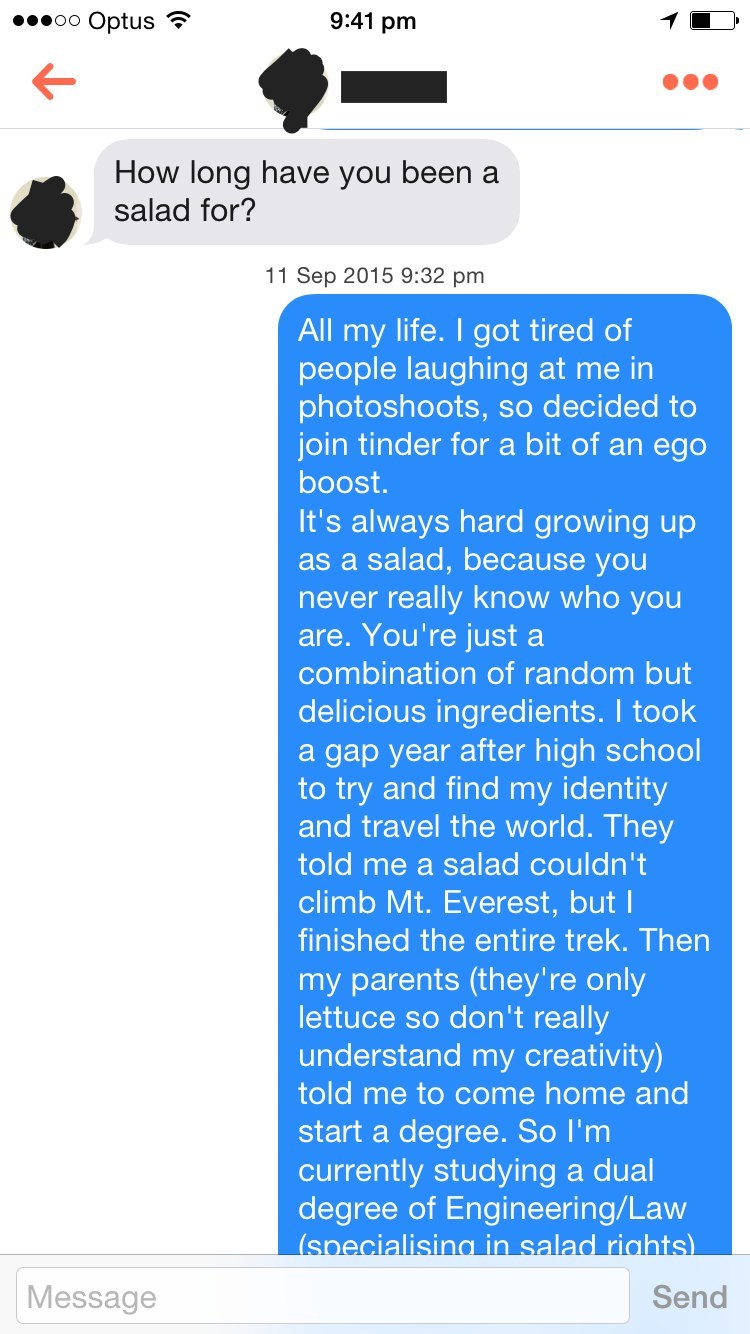 There were whirlwind romances... 💞✈️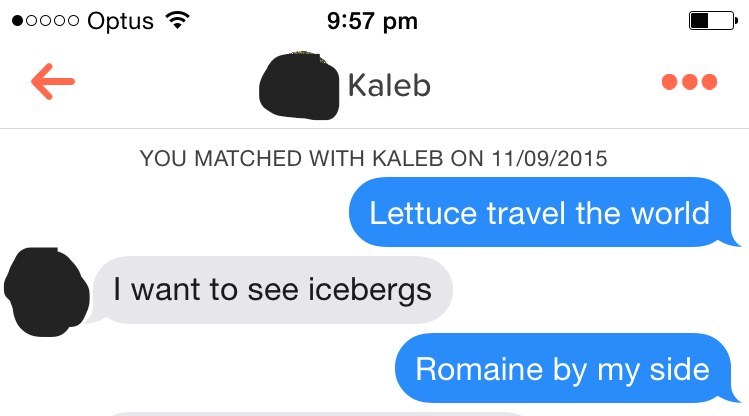 But they quickly fell apart.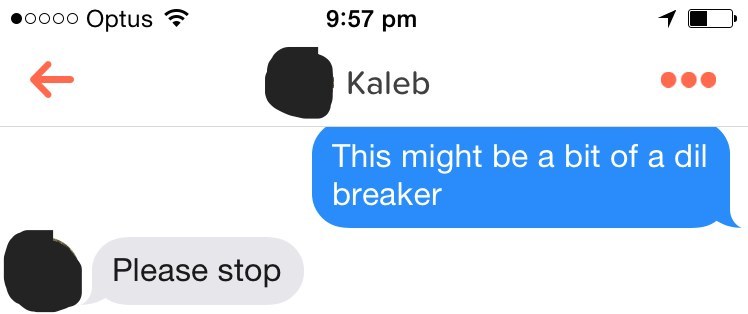 Friendships were made and broken.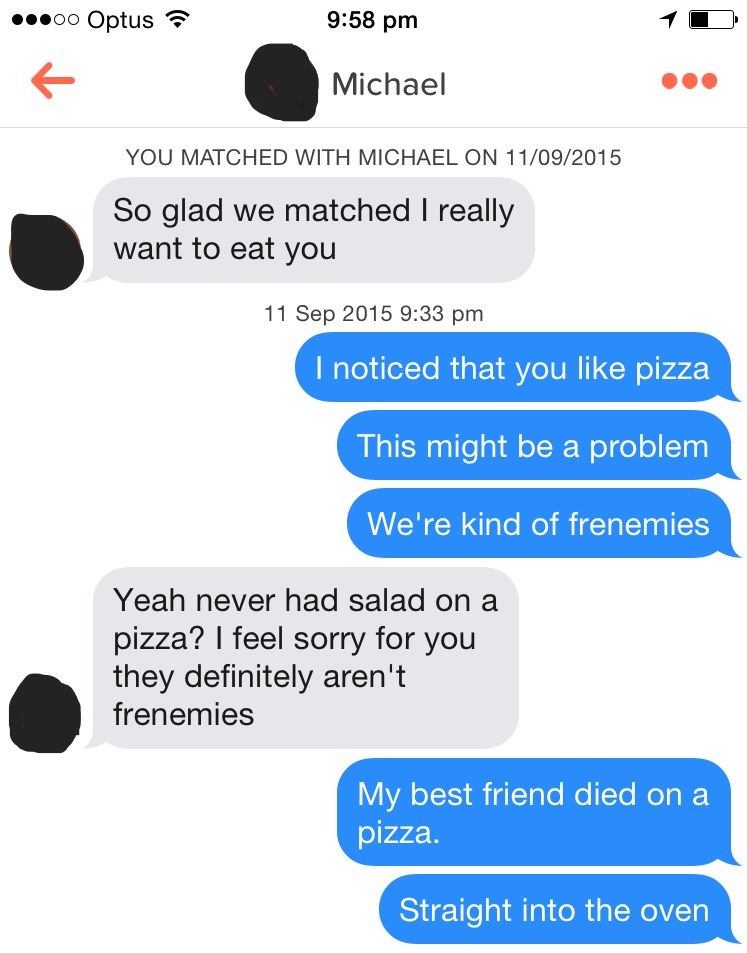 And vegetable puns were exhausted.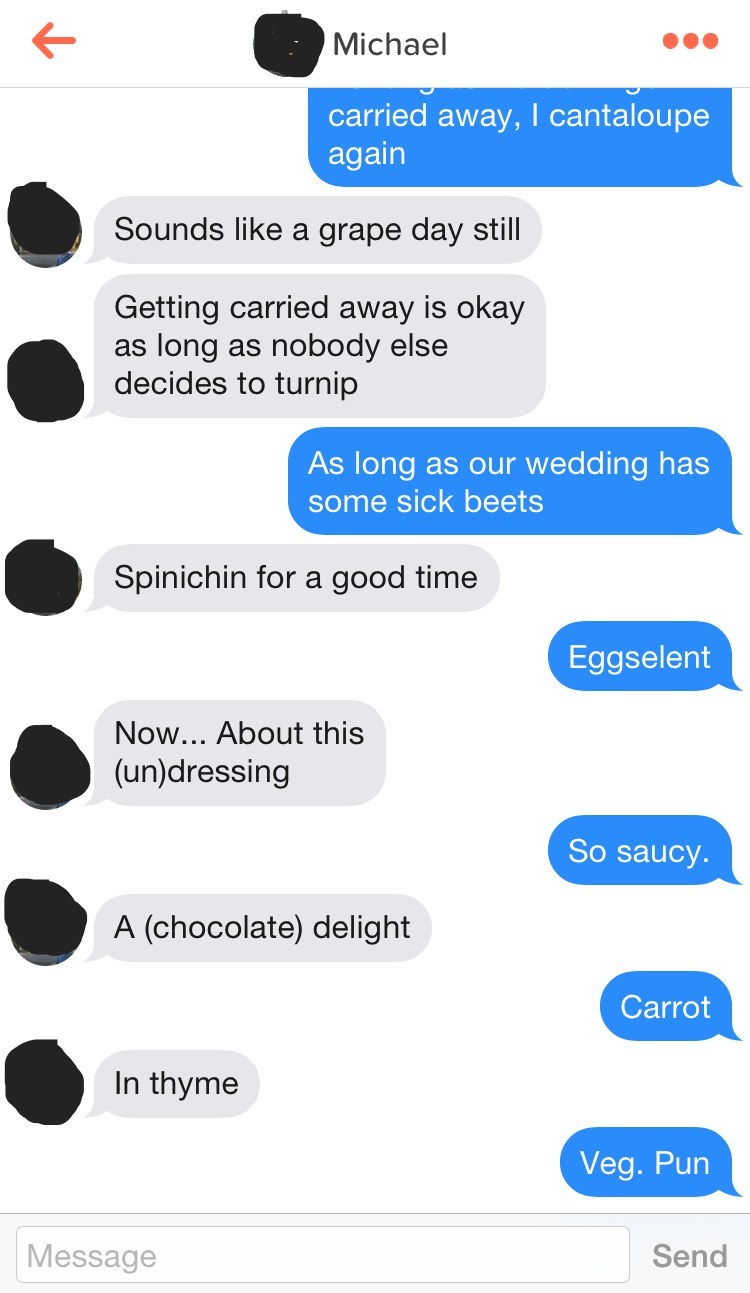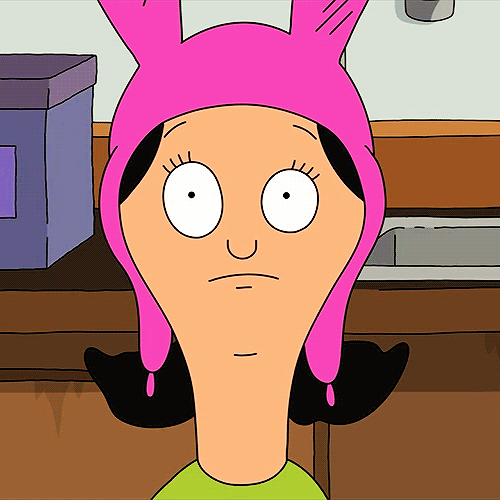 In conclusion...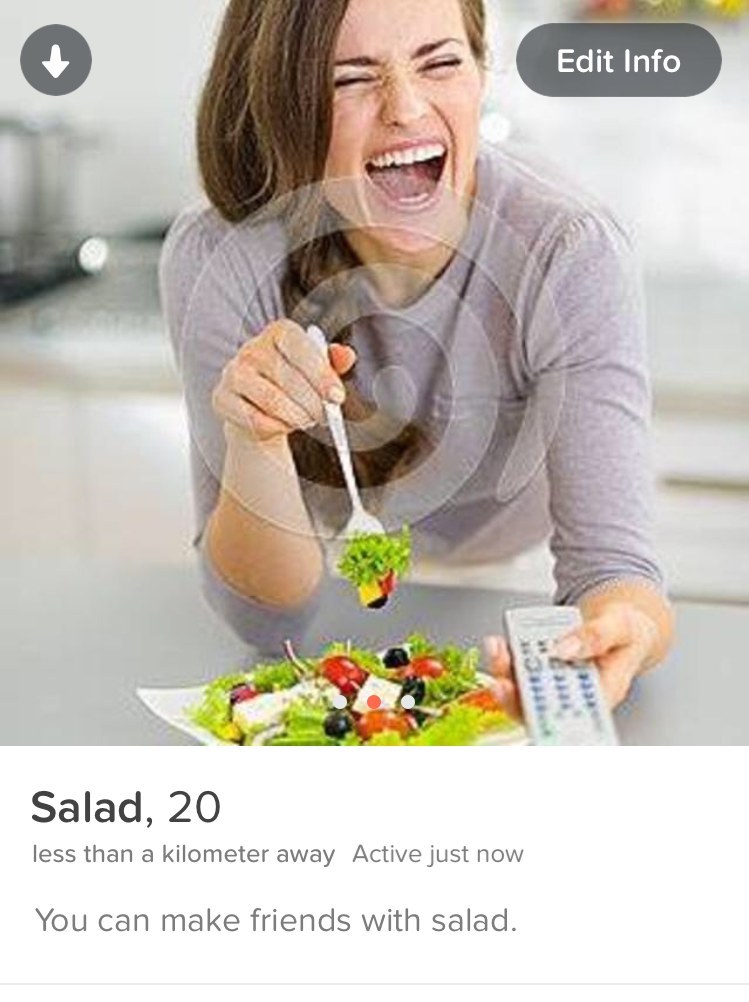 Live your best life, and be whoever you want on Tinder, because you could actually potentially find true love.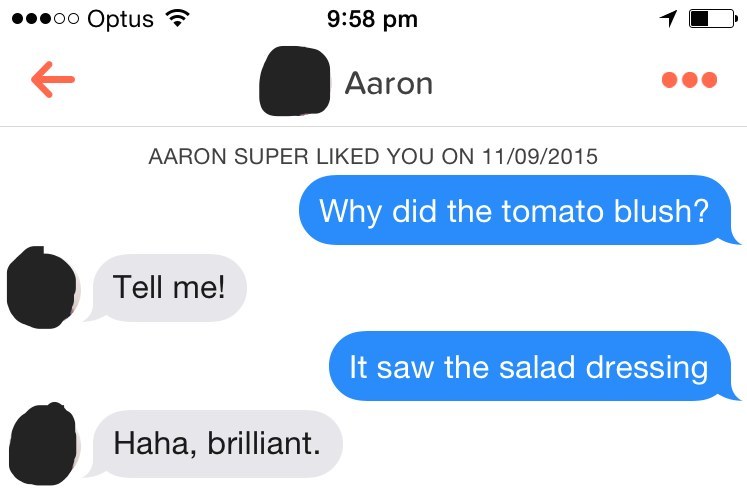 This post was created by a member of BuzzFeed Community, where anyone can post awesome lists and creations.
Learn more
or
post your buzz!