Via cdn.meme.am

Via siliconrepublic.com

Via cdn.hsmemes.com

Via rs2img.memecdn.com

Via pinterest.com

Via tumblr.com

Via i3.kym-cdn.com

Via wordpress.com

Via valorebooks.com

Via frostburg.edu

Via stmarys.ac.uk

Via pbs.twimg.com

Via vivapartnership.com

Via pas-wordpress-media.s3.amazonaws.com

Via reasons.org

Via scienceillustrated.com.au

Via c.tadst.com

Via riskmanagementmonitor.com

Via cdn.meme.am

Via rs1img.memecdn.com

Via assets.diylol.com

Via workoutmemes.com

Via weknowmemes.com

Via quickmeme.com

Via wordpress.com

Via quickmeme.com

Via quickmeme.com

Via i.huffpost.com

Via files1.coloribus.com

Via wordpress.com

Via wordpress.com

Via i.huffpost.com

Via virtuallydistinguished.com

Via drmatt.me

Via blog.carpedia.com

Via lh3.ggpht.com

5.

Which Residence Hall would you like to live in at K-State?

Via k-state.edu

Via housing.k-state.edu

Via housing.k-state.edu

Via housing.k-state.edu

Via housing.k-state.edu

Via housing.k-state.edu

Via freshmansupport.com

Via housing.k-state.edu

Via housing.k-state.edu

Via he.k-state.edu

Via cdn2.thegloss.com

Saying goodbye to friends and family

Via killthehydra.com

Via crossfit116.com

Via politicalmemes.com

Via vrouwen.nl

Via i.qkme.me

Via cdn.meme.am

Via quickmeme.com

7.

What is most important to you?

Via svlg.org

Via countryclipart.com

Via pinterest.com

Via wordpress.com

Via makeameme.org

Via maxlevel.org

Via wordpress.com

Via blog.journals.cambridge.org

Via cdn.funniestmemes.com

8.

If you won the lottery tomorrow, what would you spend the winnings on?

Via rs1img.memecdn.com

Via photos1.blogger.com

Via travelerdaddy.com

Vacation all over the world

Via savorannarbor.com

Via haaretz.com!/image/1326120151.jpg_gen

Via mint.com

Via blogger.com

Download every song ever made

Via in.all.biz

Via stayherewithme.com

Buy all the art in your area and create your own gallery

Via vixenvarsity.com

Via static.comicvine.com

Via upload.wikimedia.org

Via bigfanboy.com

Via bigfanboy.com

Via static.comicvine.com

Via static.comicvine.com

Via i.annihil.us

Via pinterest.com

10.

Which Harry Potter character would you most like to be friends with?
What K-State Residential CAT Community Should You Be In?
You got:

The American Story
Ever wonder what life was like for average Americans from the colonial period through the end of the 19th century? Find out for yourself in this highly interactive course that combines classroom projects, field research and a hike along the Overland Trail to reveal not only the facts about periods in America's past, but the feel of life in those times as well. Keep a journal of your reactions to American novels and dramas, and discover the rich connections between American History and American Literature.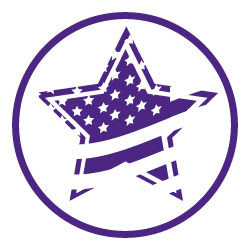 You got:

The Art of Hacking Culture
Recently, artists like Matt Garcia (co-teacher of this course) have begun exploring ways to bring art into the world to create interactive experiences, engage communities, and create social and cultural change. Leveraging the insights of anthropology (the study of people and culture), we will examine ways in which people are using art, technology, and design to "hack" culture and create positive change. Together we will brainstorm, plan, develop, and ultimately implement a "culture hack" of our own as a class. The core project of this CAT community will be to "hack" the culture of education by creating our own prototype of a college, using ourselves as the first class. Out of the classroom events will include field trips to see "culture hacks" in action, as well as to implement our own culture hacks.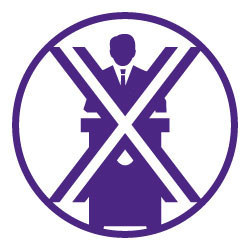 You got:

Be the Change: Social Justice
In this CAT Community, you will explore themes of power, privilege and oppression in today's society through coursework and community outreach service projects. You will also develop the ability to think critically and creatively discuss social justice issues and solutions while evaluating strategies for social change. This CAT Community is for students interested in a degree in Social Work.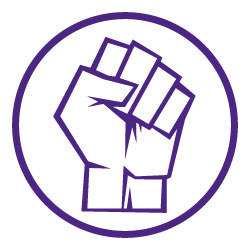 You got:

Before the Crisis: Public Health
Students will explore various health care opportunities available in our current society, the impact that health care has (locally, regionally, and globally), and ways in which students can begin to educate others and create preventive programs based on the understanding of a person in a societal context and through the lens of public health.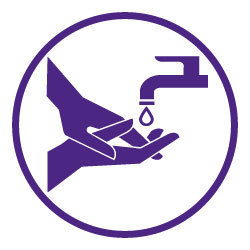 You got:

Chasing the American Dream
This College of Education learning community will examine the creation of American identities and the pursuit of the ever-changing American Dream. By looking at the intersections of history and text, we will consider how race, history, and literature write each other into being. We'll undertake this investigation by sharing intense class discussions, viewing films, and attending on-campus events. This class will be a place for first-year students to build relationships, find community, and take intellectual risks.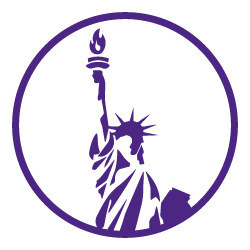 You got:

Cultural Masks as an Art Form
How do individuals and groups behave and influence one another in society and performance? In this community, we will examine the characteristics of cultural systems and social factors that influence behavior at multiple levels of human interaction. We will use our imagination, intellect, body, and voice to explore the role of storytelling as a uniquely human experience designed to entertain and educate, while allowing us to anticipate the consequences of our actions.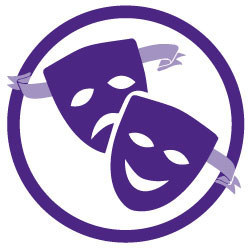 "What do you want to be when you grow up?" and "What are you going to major in?" are undeniably two questions a first year college student has heard over and over. Enroll in this CAT Community to learn more about yourself and the decision-making journey as you uncover your strengths, values, and a world of majors and careers that can lead to a life of passion, purpose, and fulfillment.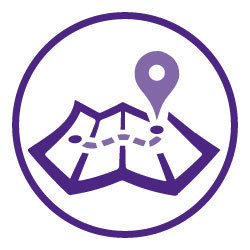 You got:

First in the Family
This is a living-learning community for first-generation, first-year students. You will learn essential college success skills such as community building and critical thinking, while taking classes that teach you about social systems and leadership. You'll develop your talents and strengths, become a part of an academic and social support network, and learn all about the tools, resources, and services to make your transition to college successful.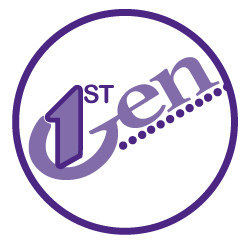 You got:

Globalization Today
Globalization is a flashpoint: some portray it as a means of opportunity while others contend it is a means of exploitation. We will explore the economic and social aspects of globalization through the following questions: What is globalization? How did we get to this point? Why are our societies are globalizing? What should we do about it? What can we do about it? This CAT Community is for students in the Honors Program.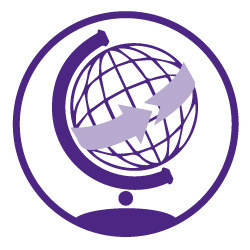 You got:

Making the Ultimate Playlist
Making the Ultimate Playlist: American Culture Revealed - Longfellow once famously wrote, "Music is the universal language of mankind." Drawing on this notion, our CAT Community approaches music as a cultural mirror to reveal how Americans have viewed their world and themselves through time. Students will create an "ultimate playlist" of recordings and videos to reflect the diversity, history, and values of American culture from its origins to today.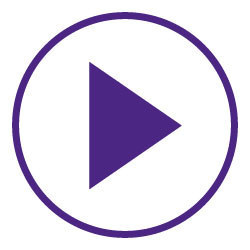 You got:

Muggle Studies: How Harry Potter Shaped the World
"We do not need magic to change the world, we carry all the power we need inside ourselves already: we have the power to imagine better." Join this community to explore the ways that the Harry Potter series has helped shape us as individuals, as well as the world around us, through an examination of the novels and films. With a combination of creativity and academic knowledge, our community fandom will work to transform fictional lessons into real social change.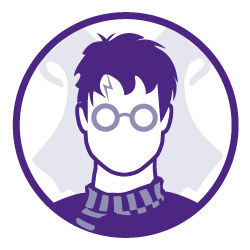 You got:

Next Generation Journalism
Students will examine the next generation of journalism, including new business models and innovative ideas. They will learn from successful and unsuccessful journalism startups and discuss how the digital era has and will continue to move journalism onto a stage that is dynamic, mobile, and digital.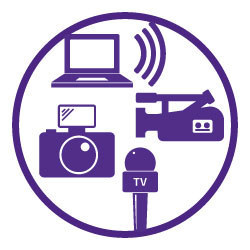 You got:

Nutrition and the Health Professions
We've all heard the saying "An apple a day keeps the doctor away." In this CAT Community, you and other pre-health students will explore the implications behind this saying and gain an understanding of how nutrition is important to promoting the optimal health and wellness of patients. You will also learn about different health care practitioner occupations.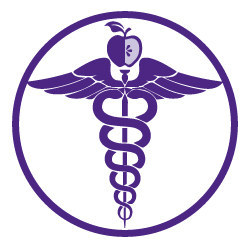 You got:

Pre-Physical Therapy
Learn the physical and behavioral attributes of physical fitness, health and movement in this CAT Community. You will develop an understanding of the physical therapy profession, examination requirements, education, and opportunities.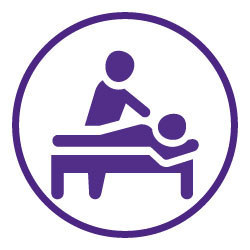 You got:

Psychology of Prejudice
Students will examine stereotypes, prejudice, and discrimination broadly, including field observations as these manifest in media and everyday social interactions. They will also complete a novel research project using psychological/sociological research methods to answer a research question related to stereotypes, prejudice, or discrimination. Some class time will be devoted to strategies for maximizing opportunities for success in college.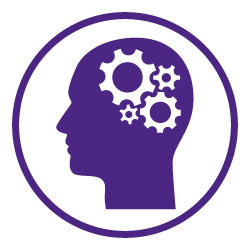 K-State is a strengths-based campus. First year students in this living learning community will transition from strengths identification to strengths development. Discover what you do best and learn how to use those talents to make your college experience rewarding and successful. In this positive and engaging learning community, you will study the importance of exercising leadership through a strengths based perspective. You will bridge the gap between your own leadership education and social environment to make progress on issues you care deeply about.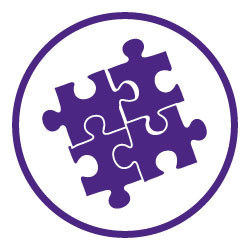 You got:

Sustainability and You: People, Planet, and Profit
Sustainability and You: People, Planet, and Profit - We each make thousands of decisions each day, some big and potentially life-changing and others small and routine. But have you ever seriously considered how those decisions may impact the lives and well-being of others or the condition of the planet? This CAT Community introduces concepts of the "triple bottom line" and "circles of sustainability" to help students think more critically about the consequences of their actions--both intended and unintended--and to better understand complex social, environmental, and economic issues.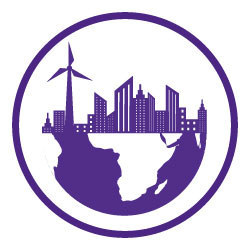 You got:

What Not to Wear: The Psychology of Fashion
Students will explore the underlying motivations as to why people choose to wear the clothes they wear and the influence an individual's clothing has on both him or herself as well as on other people. They will also discuss the meanings individuals link to dress, the relationship between personality and fashion, how clothing choices affect our self-perception, moods and emotions, and how clothing influences the perceptions/impressions of others.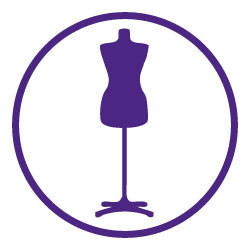 This post was created by a member of BuzzFeed Community, where anyone can post awesome lists and creations.
Learn more
or
post your buzz!