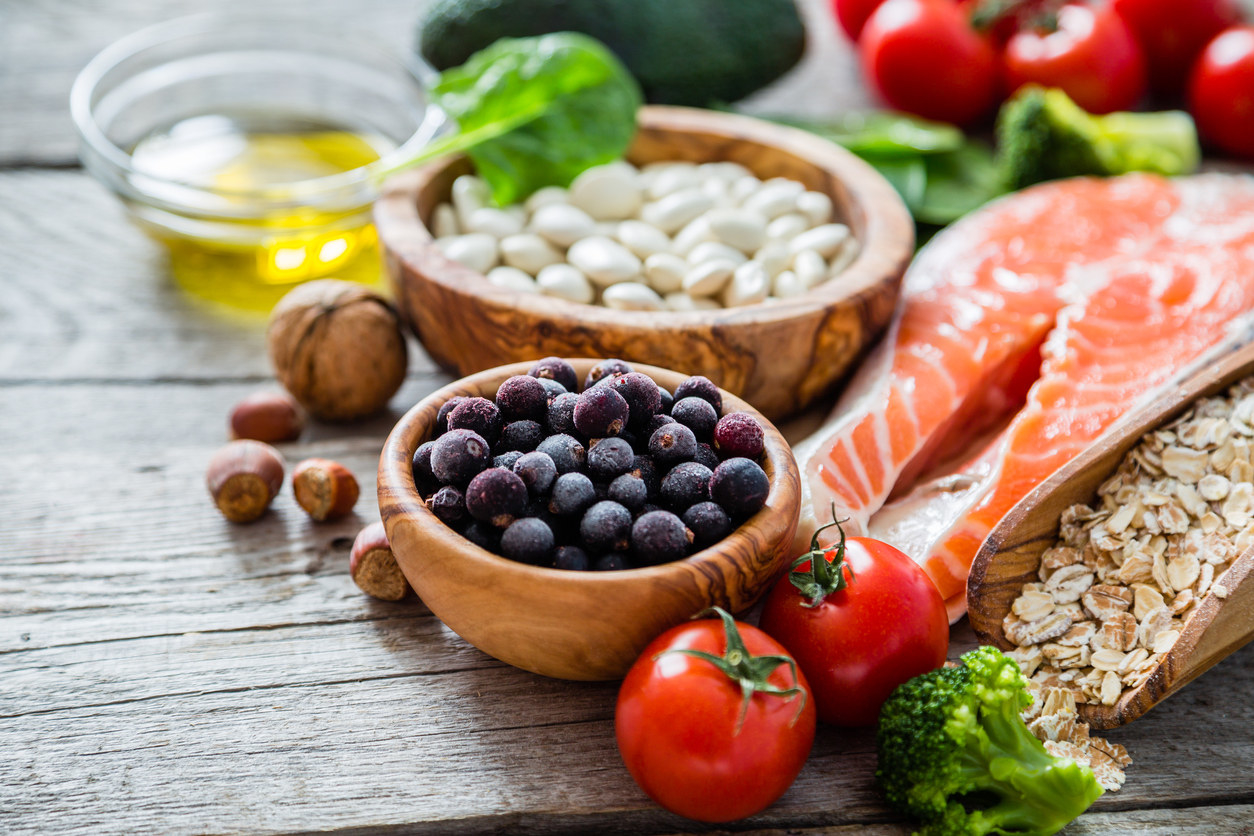 Healthy food preparations
Opt for fresh vegetables as they contain high amounts of vitamins and minerals
Choose fresher fruits to make juices
Use low fat dairy products
Substitute butter and ghee with vegetable oils when cooking
Use lean meat, skinless chicken and fish and prepare them by grilling boiling and baking rather than frying
To get all the nutrients that the body needs, ensure that your meals contain all the basic food groups: fruits and vegetables, bread and grains, milk and dairy products, meat and legumes.
Choosing & Avoiding
If you need help with choosing the right foods during this holy month, we have a short guide below that's brimming with healthy food choices to keep you energetic and nurtured all through Ramadan.
Meat & Others
Choose from:
Lean veal or lamb
Fish
Eggs
Grilled or boiled skinless chicken
Moderate amount of prawns
Legumes such as beans, lentils, and peas
Avoid:
Fried chicken and duck
Fatty means
Hotdogs
Sausages
Liver and other types of organ meats
A lot of shrimp, prawn and shellfish
Milk & Dairy
Choose from:
Low fat or skimmed milk and yogurt
Low fat cheese
Avoid:
Whole milk
Full cream yogurt, labneh and cheeses
Whipped cream and ice cream
Fruits & Vegetables
Choose from:
Fresh vegetables, boiled, baked, steamed or cooked
Fresh fruits and natural fruit juice
Seasoned vegetables
Avoid:
Coconut, as this is the only fruit rich in saturated fats that are unhealthy for the heart
Fried vegetables
Boiled vegetables using butter
Juices with added sugar
Bread & Grains
Choose from:
Brown bread
Plain spaghetti or rice
Grains with no added fat
Baked/boiled potatoes
Avoid:
Desserts
Fries
Fried rice
Pastries that contain large amounts of fat
With the variety of foods you have available to choose from, this journey is sure to be a pleasant one and leave you satisfied with your healthy choices.
Always remember that whatever you eat should be a part of a balanced food plan that contains healthy ingredients, is cooked properly.
This post was created by a member of BuzzFeed Community, where anyone can post awesome lists and creations.
Learn more
or
post your buzz!
Looks like there are no comments yet.
Be the first to comment!